It is all too easy, having seen two teams take their maiden Formula 1 victories this season and reigning constructors' champion Ferrari with a big 'nil points' to it name, to talk about a new era for the sport.
The new-for-2009 regulations have definitely turned things on their head, and meant that those teams who for so long achieved success through refinement rather than out-and-out genius are now having to lift their socks up and make amends.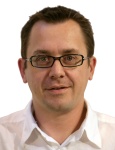 Kimi Raikkonen and Lewis Hamilton splash their way through the Chinese Grand Prix © XPB
Yet despite a clear shift in on-track form, which almost everyone in the paddock expects to be temporary until the 'sleeping dogs' (as Christian Horner refers to them) of McLaren and Ferrari wake up, things are different elsewhere too.
There is a big sea change off track too - one that has injected a bit of fun and life back into the paddock and left many people feeling more optimistic about the future of the sport than they have been for years.
Yes, the season-opening Australian Grand Prix was a drain on everybody - F1 could have done without the diffuser controversy, plus that late Saturday night protest by Williams - but it was a temporary aberration on what, as I've said before, is gearing up to be a great season.
One of the best pieces of news is that the juggling of form has delivered us guys battling for the championship who are, what are commonly referred to as, 'top blokes'. And that can only be good for all us.
When was the last time, for example, that we had such a popular podium as in China last weekend? The three steps in Shanghai were occupied by three of the most genuine good guys in the paddock - any of whom you would be happy to go down the pub with for a chat and dinner.
Sebastian Vettel, Mark Webber and Jenson Button are all revelling in the machinery they have been given this season, and it's such a refreshing change for a sport where all too often drivers hide behind a 'no comment' and some pointless piece of corporate speech, to have some genuine characters in the pound seats.
Vettel for one is fast proving to be a total all round character - the kind of man who could, as Valentino Rossi has done in MotoGP, transcend beyond just results on the track.
The tale of 'Kate's Dirty Sister' has been well documented elsewhere, but any conversation with Vettel throws up the kind of colour, warmth and humour that you would just love every driver to have.
I bumped into him at Kuala Lumpur airport on the Sunday after the Malaysian Grand Prix, and he was in typical top form - playing a kick about football match with a member of his team.
He later joined a conversation I was having with Pedro de la Rosa, and he started talking about the challenges of racing in the heat of Malaysia. For him, the most amazing part of the weekend had been when a bead of sweat on his forehead had flung off onto the inside of his visor.
As he braked for the next corner, the G forces took this bead of sweat and drifted it upwards to the top of his visor, before it moved sharp right as he turned hard left on the track. He then kept watching it move about the inside of his helmet for the whole lap. "It was like one of those kid's drawing games," said Vettel, unsure of what to call what we know as 'Etch-a-Sketch'.
That anecdote tells us two things about Vettel. Firstly, he revels in his life as a grand prix driver and his boundaries are not limited by those who think that F1 revolves simply around them.
Sebastian Vettel on the grid at Shanghai © LAT
Secondly, and more importantly, if a driver can concentrate and note what a bead of sweat is doing on the inside of his visor, it shows how his mental capacity is not being wholly used to simply keep the car on the road.
For any of his rivals, that is a quality to fear - as it has always been viewed the strength of the greats like Ayrton Senna, Alain Prost and Michael Schumacher that they were so good because they had plenty of brain power to think about what they were doing beyond just driving the car.
The refreshing change in the paddock I talk about has not come with just performance and drivers though, because down at McLaren things are very different too.
Yes, the cloud of next week's FIA World Motor Sport Council hearing is still looming over it, but the mood and atmosphere inside the team's buildings in Shanghai was a world away from how things had been in the past.
The wake-up-call of Malaysia, where events had tumbled totally out of control and it became clear that team principal Martin Whitmarsh had to step up his game, seems to have served to deliver a better McLaren. Often you find that crisis makes people stronger.
It has been helped too by the departure of Ron Dennis, who is stepping back from any involvement in the grand prix racing team. Whitmarsh no longer seemed bedevilled by Dennis' presence in the team and now there is a clear chain of command that people inside the outfit are genuinely excited too.
Hamilton too feels the same, according to those who have observed him up close. He held private talks with Whitmarsh over the weekend to reconfirm his commitment to the team. He had had a week of reflection about the barrage of media criticism he received in Malaysia, which had prompted him to think about walking away from the sport that he had spent his whole life trying to get to.
There are a lot of people in the paddock looking forward to F1's future with optimism. We thought we had it good in 2008, with the title decided on the last lap, but there seems to be even more to feel good about this year.
What a refreshing change.