It's a funny business, this! Quite often a grand prix weekend feels like 72 hours of politics with someone inconveniently interrupting it with two hours of motor racing on Sunday afternoon.
As Martin Brundle humorously related in his Sunday Times column, this time it kicked off before they even got to the paddock. Many of the big players had come to Shanghai straight from the Paris diffuser hearing and, consequently, had been on the same flight.
Bernie Ecclestone © XPB
There is no doubt that the Formula One Teams Association (FOTA), if it remains united, could be a potent force, as indeed was Ecclestone's similarly intended Formula One Constructors Association (FOCA) when he started it 40 years ago.
And so, on the plane, Bernie had been winding them up. Someone had asked him what he thought about a particular FOTA letter. He replied to the effect that he hadn't seen it - because his dog always eats FOTA letters before he can get them into the shredder...
If anything could have been calculated to split FOTA, it's the diffuser row. Briatore was not a happy man. No sooner had he got to Shanghai than the Italian media were in his face. And he didn't waste the opportunity.
What tends to happen is that the leading lights know what to say to whom in order to generate the kind of headlines they'd like. So Flav, for instance, might say more to the Italian press than to the British.
It doesn't work, of course, because the Italians come rushing upstairs and tell the Brits, "guess what Flav's just said!"
In this instance, the gist of what he'd said was that the twin deck diffusers were against the intent of the aero rules and it was a joke, that his team, with world champions in it, was being beaten by Brawn GP - which had one driver who should be retired (Barrichello) and another who was about as quick as a stationary post!
What happens then, of course, is that the Brits all head off to find Jenson for a response. On the way you bump into John Button, snitch to him as well, and he feigns mock horror and exclaims, "He said what? The bastard!!" Then everyone falls about laughing.
Funny that, Jenson said, he tried to employ me this year...
What normally happens when a team ceases, as Honda did, is that any benefits due to it are shared out among the remaining teams. In the case of Brawn, however, all the FOTA teams signed a letter on March 16 saying that they would pass that money on to Brawn to try to keep the team alive.
Briatore though, is evidently encouraging to renege on that. His justification is that because Ross has pulled a fast one with the diffuser, everyone has got to spend money they wouldn't otherwise have done, so he can whistle for it.
So off we go to see Ross. "Have you got a message for your old boss at Ferrari, Mr Montezemolo?" an Italian wants to know. In case you're wondering about the relevance, Italians must always have Ferrari stories. Especially when they're in the poo, so any input from Ross was gratefully received.
"And what about a message for your old boss at Benetton, Mr Briatore?" I followed up with.
"Just a change of medication!" he came straight back.
Cue much laughter. Pressed further, he added: "He's very flamboyant, isn't he? Great with the one-liners. That's his forte. And I'm not, so I'm not going to respond." He wasn't doing too badly.
As far as the real stuff was concerned - the fact that a pair of Red Bulls were quickest in Q2 and one was sitting on pole position - this was more Ross's thing.
"We had a couple of problems and didn't really get temperature in the tyres, so Q2 was not as good as could have been. That wasn't particularly critical but we got a bit confused as to where we were because Red Bull seemed to be so quick in Q2 and we weren't."
Could he be more specific about the problems? He could.
"The rear suspension is topping out on droop. As the grip has been improving it's got a bit worse and caused a bit of instability in the car, which is a legacy of fitting the Mercedes engine. Because we had to lift the gearbox up, we've run out of some travel on the rear suspension.
"If you take fuel loads into consideration we still look to be quickest but the difficulty will be getting into the right place at the right time."
That, of course, was assuming we'd had the dry race that we didn't get.
Brawn didn't want to get into the FOTA money situation. His attitude is that it F1 should be like rugby - knock seven bells out of each other on the track and in the court room if necessary, but then let's have a beer together after. "If we do that, then FOTA has a great future."
Down at Williams, technical Sam Michael offered the opinion that a lot of the performance fluctuations we are seeing so far - such as the Red Bulls being so quick in Shanghai and the pace variations with the Williams and Toyotas, is circuit specific and based on the ability to get the tyres in their correct operating window.
Michael pointed out that Shanghai was the first time that Williams had not expressly struggled with it, that the BMWs often did and were doing so again, and that Red Bull, even when the car was not as obviously good as the RB5, had always been able to make the tyres work in China.
Sam was also on good form with his anecdotes as, inevitably, we got on to diffusers.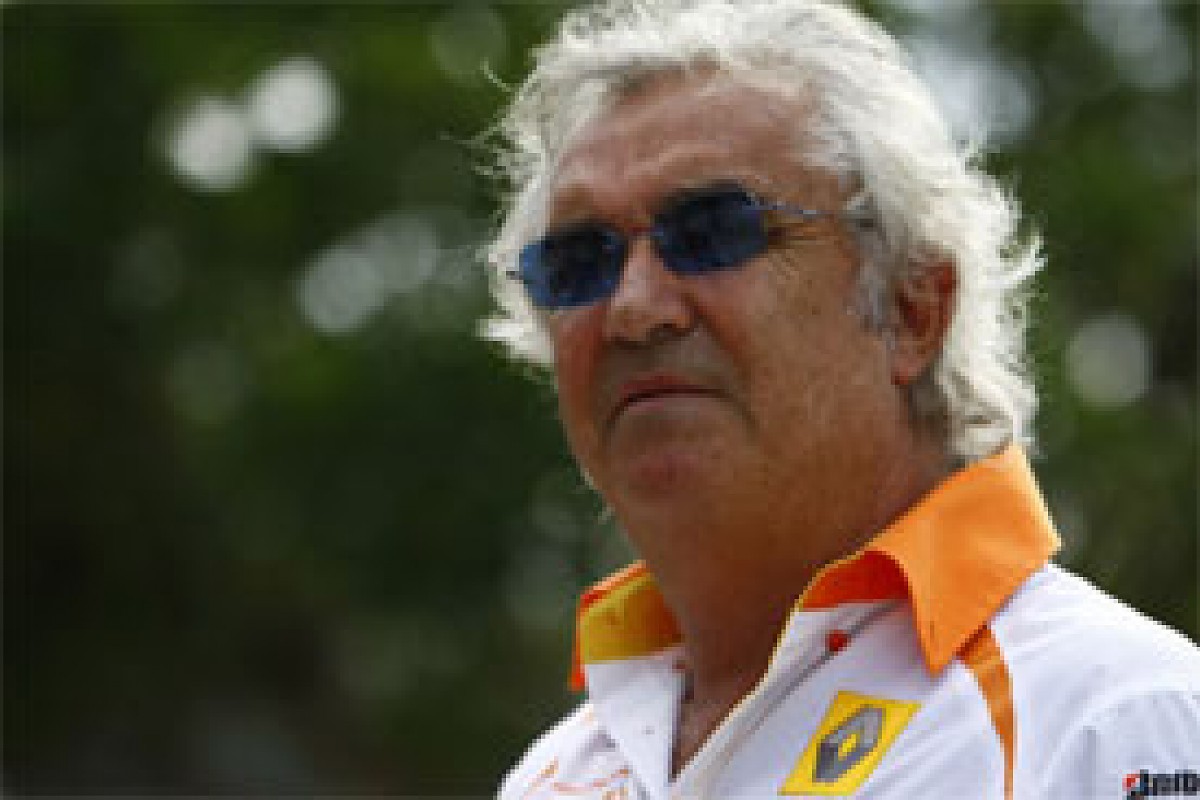 Williams FW31 diffuser detail © XPB
"I phoned Frank up on the Thursday night in Melbourne and told him we'd been protested.
'Excellent news!' he said. 'Why's that?' I said. 'Because nobody protests shit cars!'"
Politically, the Red Bull pace was a little inconvenient for a number of people. Okay, Renault made progress with Alonso on the front row. Despite it's thimble full of fuel, there was no doubt that the car, with its new diffuser - that had arrived when the seats were removed from Flav's private jet to get it there! - was a step forward.
Ferrari, though, was still having a bit of a nightmare, dispensing with KERS after the problems in Malaysia and without any diffuser upgrade.
"They are not idiots overnight and they remain a very good group of people," Ross had told the Italians on Saturday. Whether that made the Italian inkies on Monday morning when they still had a big round zero on the scoreboard is a matter of some doubt. Sort of, step forward all those with more points than Force India. Where do you think you're going Mr Montezemolo!"
When a motor race broke out and interrupted all the intrigue, it reminded you that those guys earn their money. And it was great to see fabulous drives from Sebastian Vettel and Mark Webber - the Turn 7 pass was something else - in cars that were cutting the water better than any other. What it told you is that Adrian Newey has designed the best boat. Worryingly for the rest, he was back at home in England trying to ensure he's got the best car as well.
Fitting a double-deck diffuser to the Red Bull is not as simple as it is for some of the others. While China was first class entertainment, it did little to develop the big picture. Bahrain, at least, should be dry.