Two races down. Kimi Raikkonen and Felipe Massa are just one point behind Lewis Hamilton in the championship standings, and similarly there is just one point separating McLaren and Ferrari in the constructors' championship.
It is a state of affairs that no one would have been too surprised to see happen, judging by how close the Woking and Maranello teams have been on track over the past few seasons.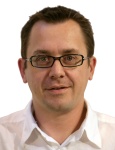 Lewis Hamilton (McLaren MP4-24 Mercedes) and Felipe Massa (Ferrari F60) at Sepang © XPB
But in Formula 1 you are only as good as the opposition, and unfortunately for the silver and red teams, their rivals have taken a big leap forward in 2009. So while things are close between the once mighty duo, their battle is taking place at the lower end of the top 10. Indeed, they are battling for the last spot in the points' standings.
Amid all the off-track controversy that has dominated headlines and driven more fans than ever to find out the latest gossip from the paddock, it has been all too easy to overlook what a thriller of a season we are being treated to on-track.