Ten days or so ago I was on the phone to a mate talking about the forthcoming F1 season.
"Wouldn't it be funny if, just as Honda canned everything they ended up with a really quick car?" he said. "But it's not likely, is it? I mean, they will have seen the simulation figures and everything before they decided to bin it..."
Jenson Button testing the BGP 001 in Barcelona © XPB
A couple of days later Brawn started to dominate the timesheets at last week's Barcelona test. I wasn't there but the way I've heard it is that the Brawn's pace is very real. Sure, they've done new tyre runs on low fuel but they have also done very convincing race runs which have left furrowed brows in rival garages. On the longer runs it seems as if the Brawn is quickest, then it's Ferrari.
You don't often see testing superiority of that kind. The last time I can recall a new car's arrival creating such a stir was the 1988 McLaren, when Senna and Prost turned up at Imola and, after arguing about who was going to have first go, proceeded to demonstrate that it didn't much matter - the gate man would have been quickest.
I well remember those testing times - the McLaren was almost three seconds quicker than anything else - being phoned back to the Autosport office 20 years ago. This was well before the internet age, of course, and we knew that the information wouldn't become common knowledge for a day or two.
A couple of quick enquiries revealed that William Hill had Senna at 5-1 to win the world championship! He hadn't done so before, of course, which perhaps explains their reticence a little, but a couple of us did very nicely thank-you. We didn't even bother with Alain, which was probably a bit daft on reflection but worked out.
Obviously quite a few people have reacted smartly to the events of last week because initial odds that were better than 50-1 for Button to win the title are now varying between 10-1 and 8-1 with the major players. Rubens, meanwhile, can still be picked up at 25-1. I wouldn't necessarily go there, but a solid each way punt on the pair of them in Melbourne looks like a decent strategy right now. Certainly better than the building society with base rates at 0.5%.
The cynical view is that Brawn is running well under weight. At the moment someone is paying for that who doesn't want to be, whether it's Honda, Bernie, Ross or whomever. The quicker some sponsorship arrives on the car, the better for everyone. It wouldn't be the first time such a tactic had been employed but, these days, the teams have an agreement that they won't do such things. They are supposed to test in race legal trim. But, looking at the times the Brawn's been setting, if it's 50 kilos under it's still darned quick!
The team has now gone on from Barcelona to Jerez, where they are quickest too. It certainly looks like it is going to be a force to be reckoned with in Australia. It seems highly likely that Jonathan Legard's first task as the new voice of motorsport could well be to try to explain to the public why Britain's forgotten man, Jenson Button, is on the pole - or else sharing the front row with the veteran everyone said was going to be out of a drive - while The New Messiah is down at the back. Potentially never such a giant illustration of just how much the car is king.
If things are as good as they look I'll be delighted for both Jenson and Rubens. Button is the real deal for whom it has never quite happened. At 28 and, with nine seasons under his belt, he should be at or near his peak and perfectly placed to make the best of any chance that comes his way.
As for Rubens, you can't say you haven't had a decent crack when you've been at Ferrari for five seasons but, in mitigation, they were all spent sitting alongside M. Schumacher. You couldn't help but feel sorry for him at Interlagos last year. It was his home race and he was skulking around all but unnoticed, the crowd fully caught up in Massa world championship fever.
At Red Bull everyone was stopping by to chat to David Coulthard and wish him well. But at Honda you almost didn't want to bump into Rubens. Everyone was saying it would be his last F1 race and that it would have been better if he'd bowed out like DC. But the man himself didn't want to go. At the time though, he didn't appear to have many options. Bruno Senna was due to test his car in a few days. Amid the championship pandemonium, journalists and photographers scurrying hither and thither in the tight confines of the Interlagos 'paddock' in a post-race downpour, Rubens quietly packed up his kit and left. It wasn't the way it should have finished for one of the nicest blokes in the paddock. The BGP 001 truly is a fairytale for Rubens.
At McLaren there appears to be an aerodynamic problem surrounding the harmonisation of floor and rear wing, as someone put it. Sod's Law dictates that such a problem will strike you at a time when testing has just been severely restricted...
Can they fix it? That's the $64,000 question. I couldn't help but remember a couple of things Mark Webber said at the back end of 2007. He'd just been driven into by Sebastian Vettel at the restart while entertaining thoughts of winning the Japanese Grand Prix, and so his humour wasn't the best. Vettel was distraught and Webber wasn't complimentary about Hamilton's driving behind the Safety Car. In the middle of all the Lewis championship fever he added a line that Lewis was good but it wouldn't always be like that - McLaren was bound to build a shitbox sooner or later...
Webber's timing didn't do him any favours. McLaren was in the middle of Alonso mayhem and it was evident that the partnership was not going to continue beyond the end of the year. The word is that the team looked seriously at Mark but weren't best impressed at what he had to say bearing in mind they were seeking new-found harmony!
Last week I had cause to speak to Derek Warwick about the start of 1983, when he suddenly found himself going indecently quickly in a Toleman, to the great surprise of the establishment.
"McLaren doesn't look too clever, does it?" Derek said. "That's going to be interesting for Lewis. It's easy to be a superstar in a good car, but it's not easy to be a superstar in a bad one. I should know, I had 12 years of it!"
Will the picture change dramatically in Melbourne? I don't see it, personally. The Brawn is not going to lose all of its pace, even if the margin is reduced. And aerodynamic problems are seldom solved overnight. If something is happening to the McLaren on the circuit that is not showing up with CFD or in the tunnel, there is always hope that you will find it but, in 2009, with reduced track time, it's going to be even tougher.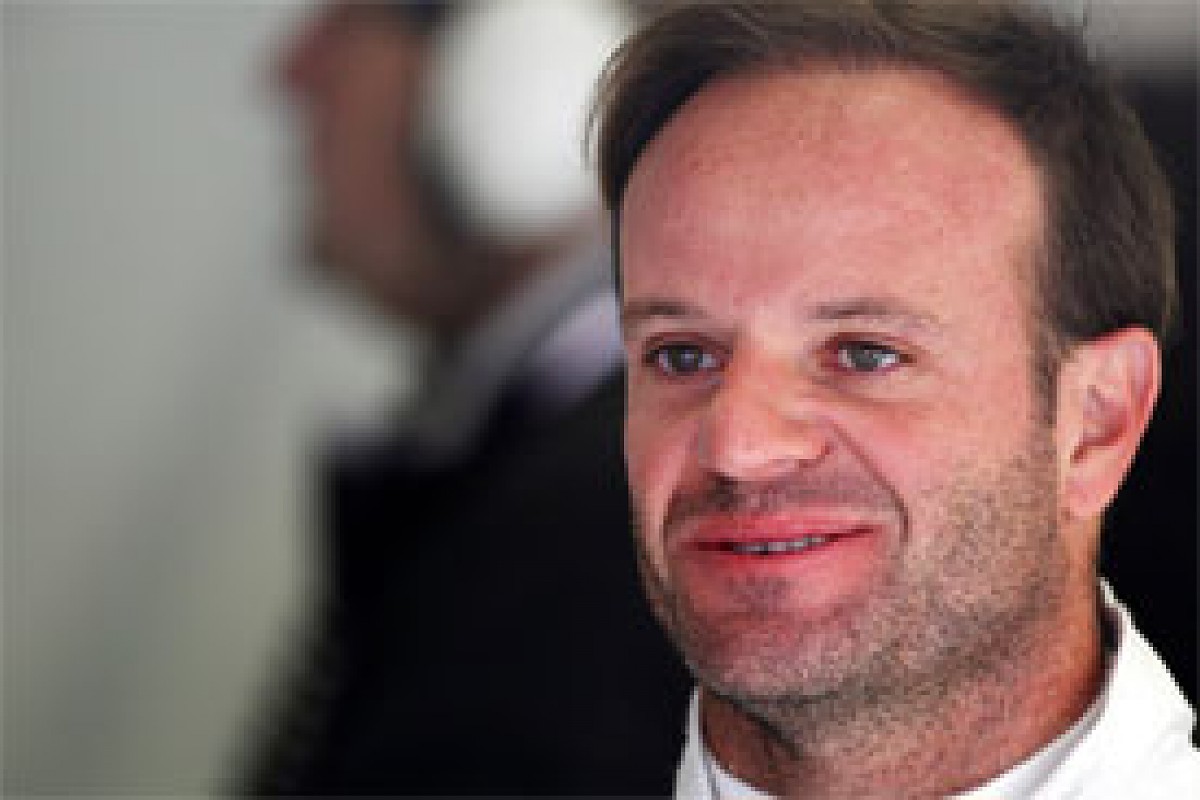 Ross Brawn © XPB
What must the Honda board be thinking? You spend a fortune achieving nothing, then you get hold of Ross Brawn, ask him to bring his experience to bear on your first rate facilities, let him do it for 15 months at the expense of your '08 plans, then pull the plug just before it all bears fruit. Worse than that, you put down the quickest car on the track and let Mercedes-Benz put their engine in it! What a monumental cock-up!
Surely - surely - if you'd been running that programme in Japan you would have found some way - any way - of buying a fraction more time. Yes, I know they are not selling cars, people are on short time working and F1 really isn't very important, but how daft do they look now? They could have said anything; we have contractual obligations for 2009; we are pulling out at the end of the year, etc. Anything. But at least have a look at the car first...
At least Norbert Haug and Mercedes will be amused. For years Norbert sat quietly alongside Ron Dennis when things weren't too rosy at Woking, listening to Ron say that you can't apportion blame chassis versus engine: We win as a team and lose as a team, etcetera. I bet he's glad he's got his engine in the back of a Brawn right now! Martin Whitmarsh has at least conceded that the problem is chassis-centric. He could hardly do otherwise!
It all seems a far cry from the years of unbroken Schumacher/Ferrari domination, doesn't it? I can't remember the last time we packed the bags for Oz with quite such a sense of anticipation.