Brawn Grand Prix is very good news, not least for Rubens Barrichello. Just when everyone assumed that if the team did survive it would be bringing Bruno Senna into Formula One alongside Jenson Button, there's Rubens keeping his seat.
At the end of 2008 it didn't look likely. The word was that with KERS around the corner the drivers had been told to lose as much weight as feasible without compromising endurance, starting from last year's summer break. Rubens apparently hadn't managed to do that and a bit of a dim view was taken in some quarters. By season's end Rubens was saying that he'd do all he could to retain his place in F1, that he was as motivated as ever.
In fairness he wasn't driving like a man on the way out. But, it's a fashion business and with someone called Senna waiting in the wings, Rubens wasn't looking good.
Rubens Barrichello, Ross Brawn, and Jenson Button at the BGP 001 shakedown in Silverstone © LAT
The way it all played out has done him a favour though. There will be precious little time to get everything together before Melbourne and then, thanks to the new testing restrictions, more limited opportunity thereafter. In such circumstances, given his long and strong working relationship with Brawn at Ferrari, there's something to be said for better the devil you know.
The way it has been told to me is that Honda, quietly, will provide considerable funding throughout 2009 because it is better to do that than to face the loss of face and the considerable hassle of having to close the team down and make everyone redundant. And, apparently, funding it to a certain level is also cheaper.
Brawn is believed to have been on a multi-year contract with Honda after joining late in 2007 following his sabbatical from Ferrari. Possibly then, he has been able to convert that into ownership and part of an initial running budget.
The news that Brawn had purchased the team prompted conflicting thoughts. The first was the old adage that to make a small fortune out of motor racing you need to start with a big one. The second was that the Ross Brawn I know is one of the smartest men in the F1 paddock.
How do you reconcile the two? Dinner conversation chez Ross could have been interesting.
"Had a good day, love? What's been happening?"
"Well, I nipped into Henley and did a bit of shopping, then spoke to Helen on the 'phone and have arranged to go to the Reading game while you worry about what's going on at Old Trafford. What about you?"
"Yeah, great day. I changed the filtration system on the pond this morning and bought more Koi carp. And, oh yes, I've just bought a sponsorless Formula One team in the middle of a recession!"
"Ha! You are a wag!"
"No, honestly, I have... Jean, where are you going?"
I'm sure it's not like that at all. I'm sure Ross knows exactly what he's doing. Not for nothing is he known as the wise old owl in certain sections of the press room and I can't think of many better prepared for the challenges he will face.
Jenson Button testing the Brawn GP BGP 001 in Barcelona © XPB
What's a bit surprising, perhaps, is that he feels the need. Frank Williams was 37 when his team first won a grand prix in 1979, and 10 years younger than that when he arrived in F1 with Piers Courage. Ron Dennis was 33 when he took over the helm at McLaren. Ross will be 55 this year.
But the fact is, opportunity can't be planned. It comes when it comes. Ross, at 40, was doing a first rate job as Benetton technical director, having already done the same in the sportscar world with Jaguar. He then enjoyed what was doubtless a lucrative 10 years in the employ of Ferrari before moving on to Honda.
More than one person has pointed out that Ross's latter day F1 career has dovetailed very nicely with that of Michael Schumacher, making it somewhat easier to look rather good. But that is to sell him very short. Speak to those who have worked with him and they talk about his breadth of experience, wide-ranging knowledge, thoroughness, pragmatism and pure racing brain.
It was Schumacher, remember, who wanted Ross to leave Benetton for Ferrari with him. Put Ross and Michael together with the drive and work ethic of a Jean Todt and perhaps it was hardly surprising that Maranello achieved the dominance that it did.
The first time I encountered the thoroughness was 1994 when the FIA released technical delegate Charlie Whiting's report to the World Council on investigations into the electrical systems on Schumacher's car at that year's tragic Imola race. Since the beginning of the season there had been rumours that Benetton had something that was getting around the FIA's newly introduced ban on driver aids. The FIA had threatened exclusion from the championship for such a thing and its Hockenheim statement said that on the evidence available in the Schumacher case, such an action would be wrong. But attached to the statement was evidence that appeared damning.
In the Hockenheim paddock nobody talked of anything else. Then came news of a Benetton press conference. There was considerable anticipation going in, with people feeling that basically the FIA was saying, we've got you but we can't quite nail you. This was not long after France, when Schumacher had shot between both Damon Hill and Nigel Mansell on the front row, in their V10 powered Williamses, with his V8 powered Ford, and left them for dead. It prompted much wailing and gnashing of teeth.
It was Brawn who was served up by Benetton and the press did its worst, grilling Ross for 45 minutes on all aspects of the season to date. Certainly, to trip him up you needed to be a much better barrister than anyone wearing an FIA press pass... That's assuming he was there to be tripped up of course. Everyone went in thinking it was an open and shut case. Everyone came out wondering. If Benetton were legit, Ross did an awfully good job of persuading everyone. If they weren't, he was even better.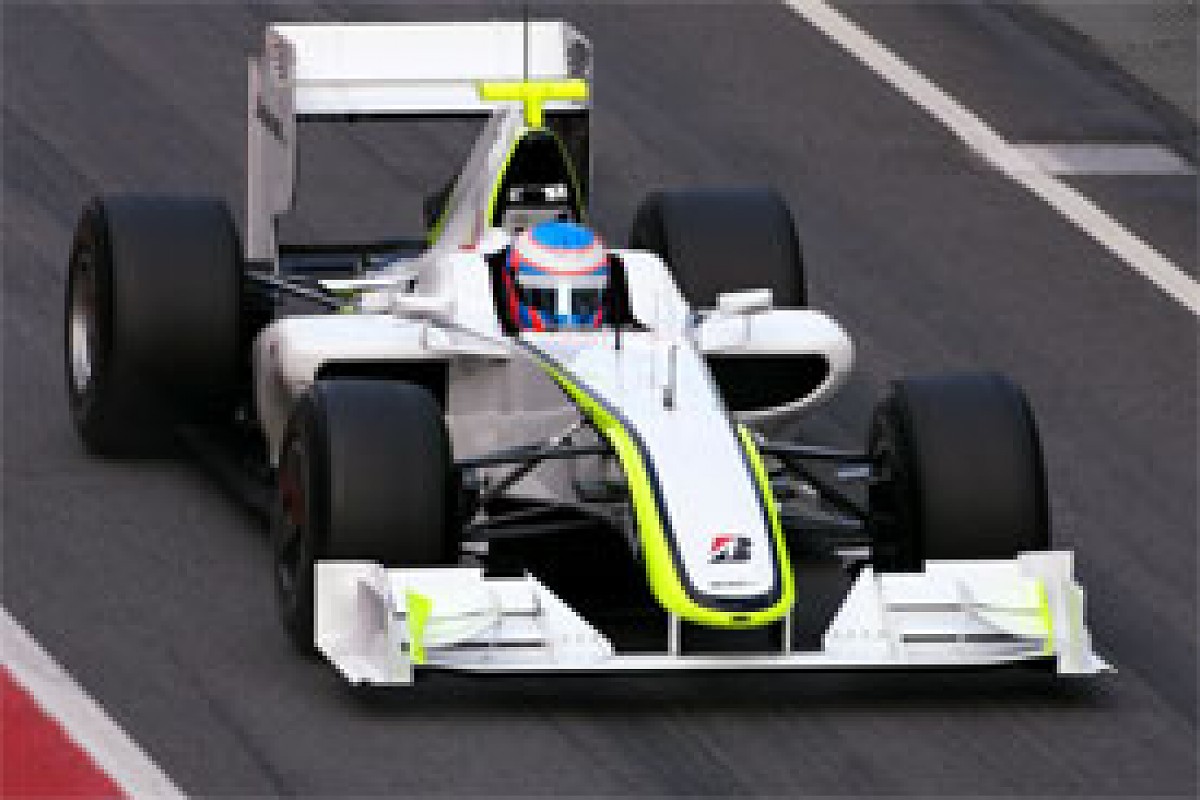 Michael Schumacher (Benetton B194 Ford) leads Damon Hill (Williams FW16 Renault) during the 1994 French Grand Prix at Magny-Cours © LAT
I know you'll be sat there thinking that anyone with half a brain is going to outwit a bunch of motor racing hacks and, broadly speaking, you're probably right. But, and it's a big 'But', you'd be amazed at how ineffective people can be when put under the spotlight. A case in point was the News of the World journalists trying to defend their Mosley actions last May. They were dreadful and would probably have taken a pasting even if the opposition hadn't been Max. Then there was EJ and the Vodafone case...
Brawn was the exact opposite. He was serious, composed, entirely plausible and had an answer for everything. He was even humorous. At one point he was asked to confirm that Schumacher's start at Magny-Cours was affected solely by Michael, with no electronic or intelligent use of the differential?
"I can make that statement willingly," he replied. "By his own admission Michael was useless at starts last year. He has developed a technique of using the clutch and throttle in a way that for a large percentage of the time can eliminate wheelspin. Michael's view of Magny-Cours is that Damon was slow away from the lights and the TV coverage confirms that."
There was even the hint of a smile when he added: "Michael made an excellent start, Damon backed out and lost his bottle going into the first corner..."
Back at the Benetton motorhome later, discussion among the hacks carried on. What was confusing a few was that Brawn had explained that the '93 Benetton launch control system was based around ignition cut, which had an extremely audible effect. The inference was, if we were using it, you'd have heard it.
"Perhaps Mansell was whingeing so loudly about Schuey's start that it got drowned out?" someone joked.
And that's about the level it was reduced to. Ross had been totally in control and that, as regards running an F1 team, is probably exactly what he's fancied being for some time now.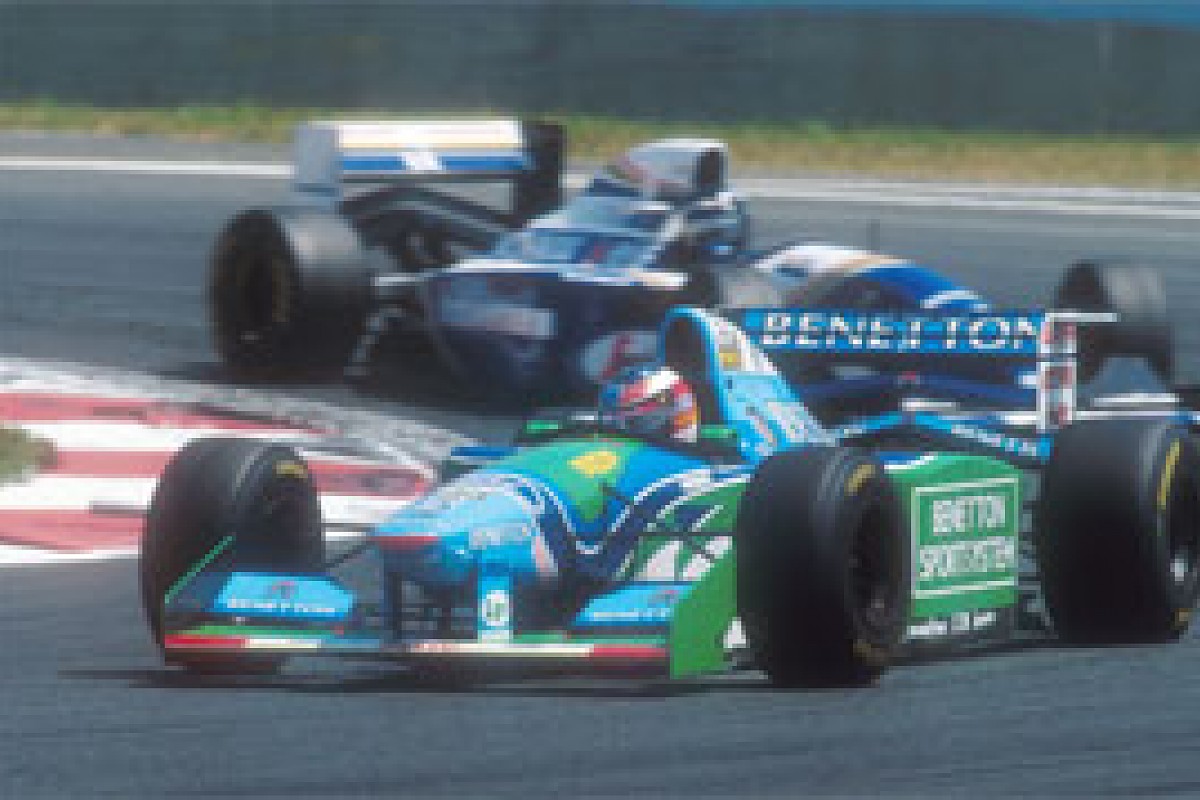 Ross Brawn © XPB
I'd hope, and I'm fairly sure that he's far too smart to lose any personal money doing it and it could just be perfect timing because of rather than in spite of the economic climate. Ross can read the Sunday Times Rich List as well as anyone. The likes of Frank and Ron give the lie to the theory that you can't do very nicely thank you out of Formula 1. They started in an era when 200 employees was an awful lot. And, who knows, perhaps we are heading back in a similar direction. Many of the successful entrepreneur owners laid their foundations when F1 consisted of Ferrari, a couple of manufacturers and a bunch of enthusiast privateers. Cost escalation did for many of them and gave rise to the manufacturer era. But, 10 years down the line, where might we be?
Later this month the FIA is about to announce a vision for a cheaper, more sustainable F1 that will allow the vacant grid slots to be filled. It could be that, not quite ready for full-time fishing rods and football, Ross has got his timing bang on. Good luck to him.