When somebody starts talking about launching a new F1 team, the default reaction from those on the outside tends to be one of scepticism. After all, it is much easier to talk about reasons why something can't happen than it is to talk about reasons why it can. Just ask the guys at Donington.

So the fact that the newly-announced USF1 team, who intend to enter next year's world championship with a car designed and built in the States, have already attracted doubters is no great shock.
But while the failure rate of F1 start-ups was high even before the planet slid into an economic recession, history is full of examples of successful endeavours that defied the cynics. Whether USF1 will be among them remains to be seen, but they do have a few aces up their sleeve - not the least of which is the desire of F1's promoters and manufacturers to secure a proper foothold across the Atlantic.
Journalist and former Williams team manager Peter Windsor, who is spearheading the USF1 project alongside stalwart engineer and close friend Ken Anderson, spoke to Autosport magazine this week about how he intends to get USF1 onto the grid, and the full transcript of the conversation follows below.
Q. It sounds like you have had a busy few months?
Peter Windsor: It's been flat-out for the last couple of years, really. In between races, I have been working on this for quite a long time.

Q. From what I understand you have been working on this for about four years?
PW: Yeah. Ken Anderson and I have actually known each other since 1985, 1986, when he was at Penske. He was running the damper programme at Penske at that time, and Williams were using Penske dampers - as indeed many F1 teams have used Penske dampers over the last 25 years. They've done a very good job in that division. Ken set that whole division up for Penske.
I met him when I was at Williams in 1985 because Penske had a contra deal with Williams at that point - well, it wasn't really a contra deal, but Penske were using the Williams windtunnel to develop their IndyCars at one point, which was being built down at Poole and we were using Penske dampers. So Ken was around the Williams factory quite a lot and we became good friends then.
Off and on, we have had about three attempts to do various race teams over that period, but none of them have been Formula One operations. But we had a couple of goes at doing Champ Car and IRL teams over the years. When Ken did the original G Force, I was pretty close to him when that project was going on, and then he started the Windshear windtunnel programme here four or five years ago.
I was quite close to that when he was putting it together. I was quite excited by that and by what he was doing, and what he was trying to prove in terms of American technology and the ability to put something world class together on the east coast in Charlotte.
At the time, everyone in the industry was very skeptical about whether a tunnel of that sort of refinement could be built efficiently as it was, and it has come out as a superb piece of kit. All credit to him. From that point onwards, an F1 team was always a very logical step.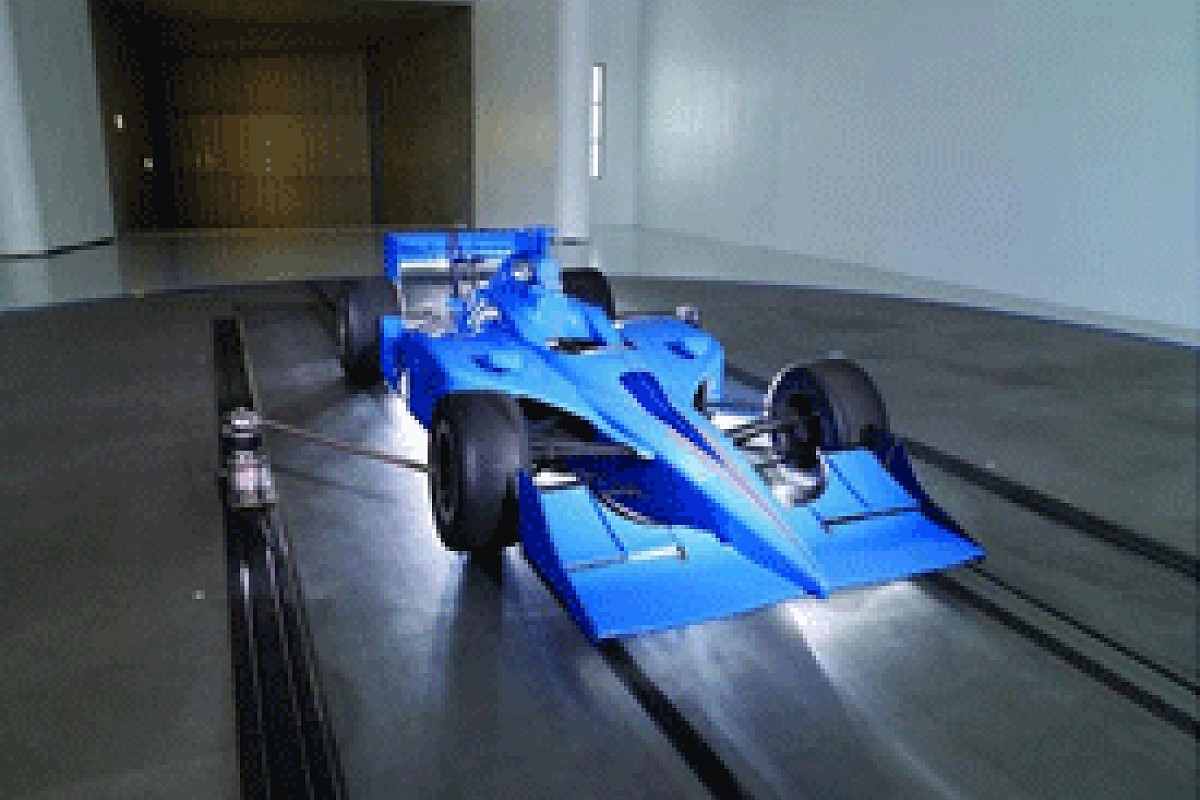 A full-scale IndyCar in the Windshear wind tunnel
Q. Was the success of the windtunnel the indication that you needed to believe that a project like this could work?
PW: Well it was definitely part of the plan, that's for sure. Long before the tunnel, Ken was convinced by the number of good racing companies and high-tech companies and aerospace people in America now, and particularly in this part of the States but also all over America.
Bearing in mind how much American technology and product there is in Formula One anyway, most of which is kept a deep, dark secret by most of the teams, and bearing in mind the cost-efficiencies of building and designing in the United States and operating from the United States, it really became quite a serious proposition four or five years ago.
That was when we first really started looking at whether it would be feasible to design and build a car in the States.
Then, as the world championship calendar has become more and more global and less European, and as the recession has become more and more of an issue, doing a very cost-efficient team in a very lean way became more and more of a logical way to go.
Q. What has brought you to the point where you are able to talk about it now?
PW: Well actually, the fact that it leaked out a couple of weeks ago. It wasn't our intention to talk about it yet.
Really, you know what motor racing is like. Until there is a car built and you are actually on the grid, it is better to say nothing, and just get on with it and keep your head down.
But racing isn't like that, and there is always a moment where - and we're well past that moment now - there is a moment when you know it's a great idea but you haven't done anything about it, and then there's another moment when you have got quite a lot of support and its still not happening but its looking good, and then there another moment where it is happening, but it's not happening yet. Then there is another moment when you are actually designing and building.
So there is no perfect moment when you can say to the world, 'this is what we are doing, this is how it is, and this is how it's going to be'.
Even Renault F1, a top-running Formula One team right now, would have difficulty actually predicting what state they are going to be in in, say, two years time. So there is never a perfect moment.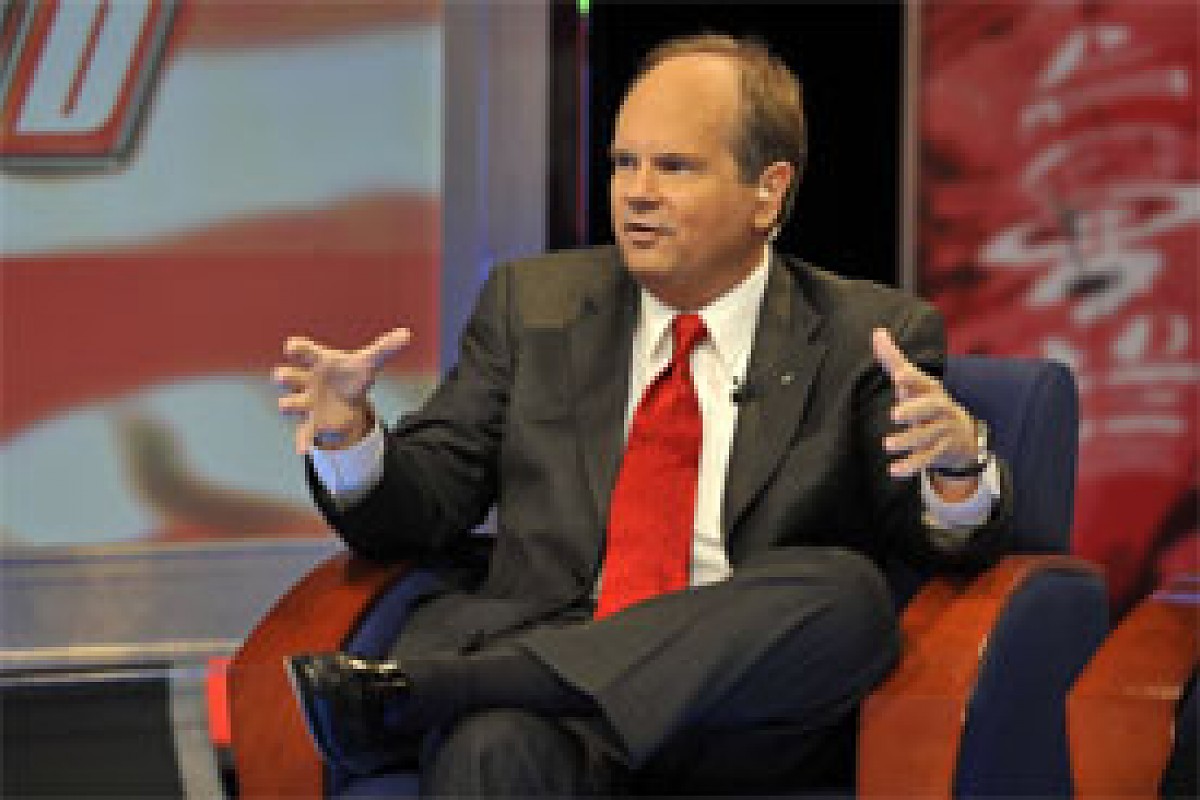 Ken Anderson © LAT
The reality is that Ken and I are pretty happy that we managed to keep the whole project as quiet as we did for three years, bearing in mind the number of emails flying around, and bearing in mind how much support we were getting from the motor racing industry, the Formula One industry, the governing body and all sorts of quite serious players.
It did eventually break on the websites a couple of weeks ago, but I've got to say, the reason why nobody ever likes to put stuff out until it is 100 per cent solid is because it is very easy to put two and two together and get 35.
In this case, most of the people put two and two together and got somewhere near four, which is quite pleasing from our point of view, and the reception has been quite overwhelmingly positive, not only within the States, not only within the industry, but within the whole international platform.
It has just been unbelievable really, how many people have said, 'wow, what a great idea and this exactly the way to do a Formula One team in the future looking ahead'.

Q. So what is the pitch? What exactly is USF1 all about?
PW: Well that's a very general, large question and I have kind of answered it already in the sense that it is a team that is going to be very lean, it is going to use American technology, we are going to have the minimum number of the best people that we can get.
It's a team that I think is going to work within the restrictions of the recession because we don't have the overheads that many of the existing teams are going to have and are going to need to get rid of. Equally, we are able to use and plug into a lot of great technology in what is still the world's largest economy at a time when it is very important to get a lot of support from the technology industry.
Q. Can you make the economic environment work for you too? The recent cost-cutting measures mean that F1 cheaper is than it has been in years, and staff cuts at other teams mean that there are potentially some very highly-skilled people available.
PW: Possibly. But I think the reality is that if we were in a boom period and there was money falling out of the sky and there was a Craig Pollock and BAT half-a-billion dollar, spend whatever you like mentality, I think at that point if you tried to do a very lean, skunkworks-type operation, most people would just laugh you out of court and just say, 'Why? How ridiculous, why would you do Formula One that way? The only way you can do it is if you spend 400 million dollars and employ 850 people, that's the only way to do a Formula One team'.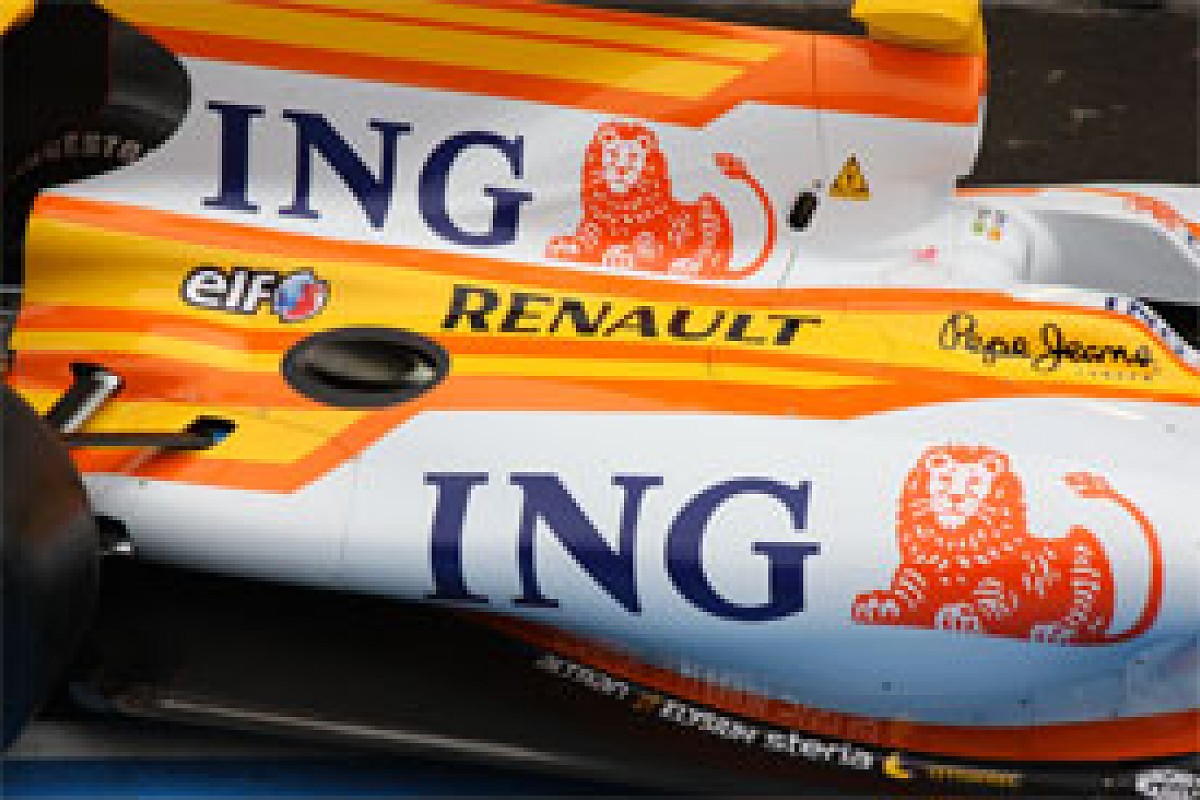 ING branding on the Renault © XPB
So it would be very difficult to get this sort of operation accepted with any sort of credibility. But I think that because we are doing it at a time when everybody is very aware of layoffs and how difficult it is to raise money, I think we have been accepted in a much more positive way. That is the way that I have looked at the recession. It is an opportunity to go out there and do things differently and to make them financially efficient in a time of ever-restricting economic limits.
Q. Is there anyone directly involved at the moment other than yourself and Ken?
PW: Like all racing people, I have got a group of people that, if ever I do a team, would basically just plug in to me. Ken has got the same sort of people that he would have on the technical side of the company.
Everybody that I know and everybody that Ken knows have been aware of this for the last three or four years, and we have all been working in the background between other jobs for the last three or four years. But there are a lot of people who haven't yet left their current jobs who obviously I can't mention. But we are pretty sorted and ready to go in terms of people, yeah.
Q. Quite a bit has been made of the desire to have an all-American driver line-up.
PW: Well definitely from a financial and technical point of view early on, the only real thinking was the technology, is it feasible to do the car in the States? And the logistics, and obviously looking at the costings of doing it.
Having established that it was do-able and that you could do a car in the United States if you could have Made In America on the nose of the car, it then opened up a whole new avenue of opportunity on the marketing side, which is a completely different subject altogether.
But the marketing side was obviously critical also in the recession, because it is all about return on investment. You can spend $20 million and get four times your return on the investment in a boom period, but if you are spending $20 million and you are only getting one-and-a-half times your investment all of a sudden, you are going to cut right back.
So what we believe Formula One teams need to do is suddenly improve return on investment in the recession, certainly by a factor of five to eight, that sort of number. And if you can market a team as a national team and make that national team the United States of America...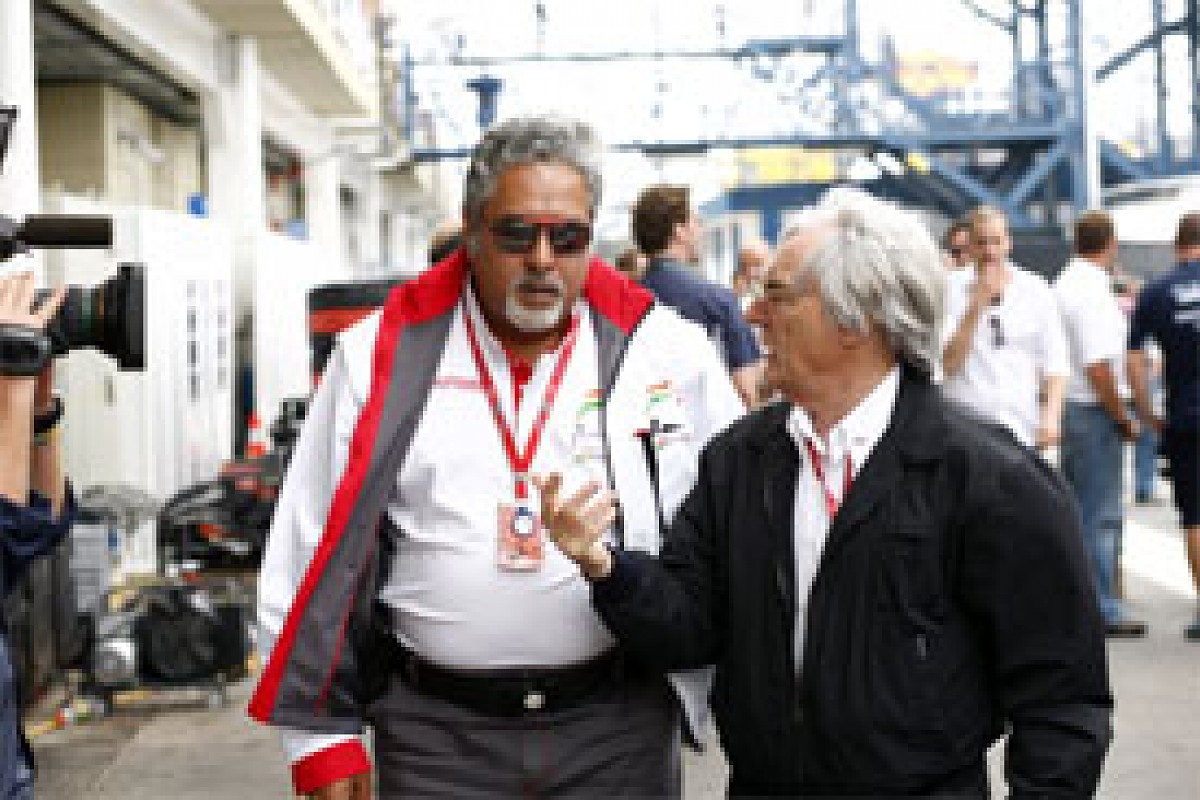 Vijay Mallya and Bernie Ecclestone in the paddock © LAT
If you're not a large manufacturer or you're not blessed with some individual trillionaire like Vijay Mallya, for example, and you've got to do a Formula One team, then you have got to have some major marketing hook. And what is that? The best thing you can possible do is represent a country and have the nationality of that country branded all over the team. And that is a logical way to go. There are 300 million people in the United States, it is absurd to think that there isn't a Lewis Hamilton somewhere in the United States.
You guys know as much about American race drivers as I do, but there are some really talented guys out there and the only reason they are only going to NASCAR is that there is nowhere else for them to go, basically.
Q. In A1GP you already have a Team USA, with a driver who has a name as evocative as Andretti behind the wheel, and in the great scheme of things no-one really cares...
PW: I don't think that is a reflection on the Andretti name, I think it is a reflection on A1GP. I mean, A1GP is not particularly big in terms of global television. In fact, it is unbelievably small. It's like comparing curling in Scotland with the 100-metre sprint at the Olympics. It's not even on the same platform.
So Marco Andretti can go and do the Baja 1000 or A1GP or lots of fun events, and they are all great - A1GP is a brilliant thing in terms of the people involved; they are lovely people and it is a great championship with good racing. But in terms of its international significance, it doesn't mean anything to most countries. It means nothing to the Americans, for example, because it doesn't get any television exposure in the States. So there is no reason it would mean anything to anyone.
But I do think that American fans in general are very much orientated obviously towards NASCAR. But certainly the amount of emails and the amount of support that we have had from NASCAR fans in the United States saying, 'wow, an American Formula One team, we are going to start following Formula One as well as NASCAR, this is unbelievable'. That's as well as all the Formula One fans here, and don't forget that there are a lot of Formula One fans in the United States, as shown by the fact that the US Grand Prix, when it was at Indy, attracted a higher number of spectators over three days than any other race on the calendar.
Q. Will having an American team help in restoring F1's reputation in the USA?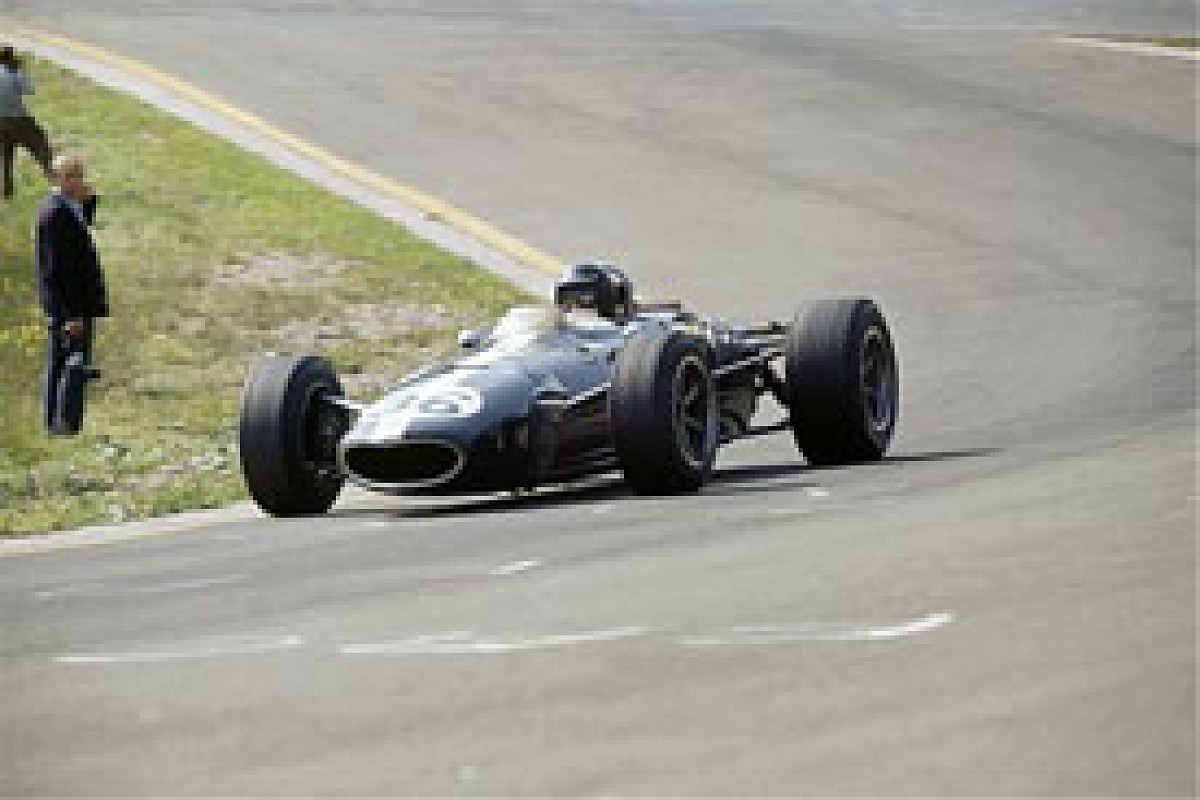 Dan Gurney (Eagle AAR104 Weslake) winning the 1967 Belgian Grand Prix at Spa-Francorchamps © LAT
PW: Well, it would do. Although Ken and I have never thought that we want to make Formula One huge in the United States, because that is not feasible, I don't think. Because of the time difference between the United States and the rest of the world, and Formula One is all about live television. So you are never going to have a huge captive audience in the same way that cycling and soccer are never going to be huge in the United States.
At the same time, I think that there will certainly be a lot of fever here and a lot of build-up, as shown by the amount of interest in this since the news leaked.
But our main thing is that we're trying to take the United States into Formula One, as distinct from taking Formula One to the United States. And definitely for drivers, for American companies to get out there and operate on the Formula One world stage is a very important role that we can play.
The sports that survive best in a recession are going to be the sports with the greatest global platform and the greatest television infrastructure, and Formula One is perfect in both those areas. A lot of sports which aren't global and which don't have massive television are going to struggle in the recession. So it's logical that a lot of companies, if they are cutting back and looking at the way they spend their money, they're going to focus on sports like Formula One. That certainly applies to the American industry, anyway.

Q. From a logistical point of view, you have already confirmed that you will have a European base, and are talking to Epsilon about using their facility in Spain. Would you station the race team in Europe and do all the R&D in the US?
PW: No, we are going to operate completely from the United States. Our headquarters will be in Charlotte and the majority of our personnel would be American, in manufacturing, design, development and operational.
But we will need a base somewhere in Europe, and we have always thought that if we are going to have a base in Europe, first of all let's make sure it is a nice part of the world; a place where American sponsors and other people are going to want to go if they want to go and visit our European base. Let's not make it somewhere gloomy.
We want somewhere where the sun shines, and if you're a major sponsor and you say to your wife 'let's go and watch this race and then we can go and see the European base', and she asks where it is and they can say somewhere like the south of France or Spain or northern Italy, they think, 'wow, yeah, I have always wanted to go there, let's go'.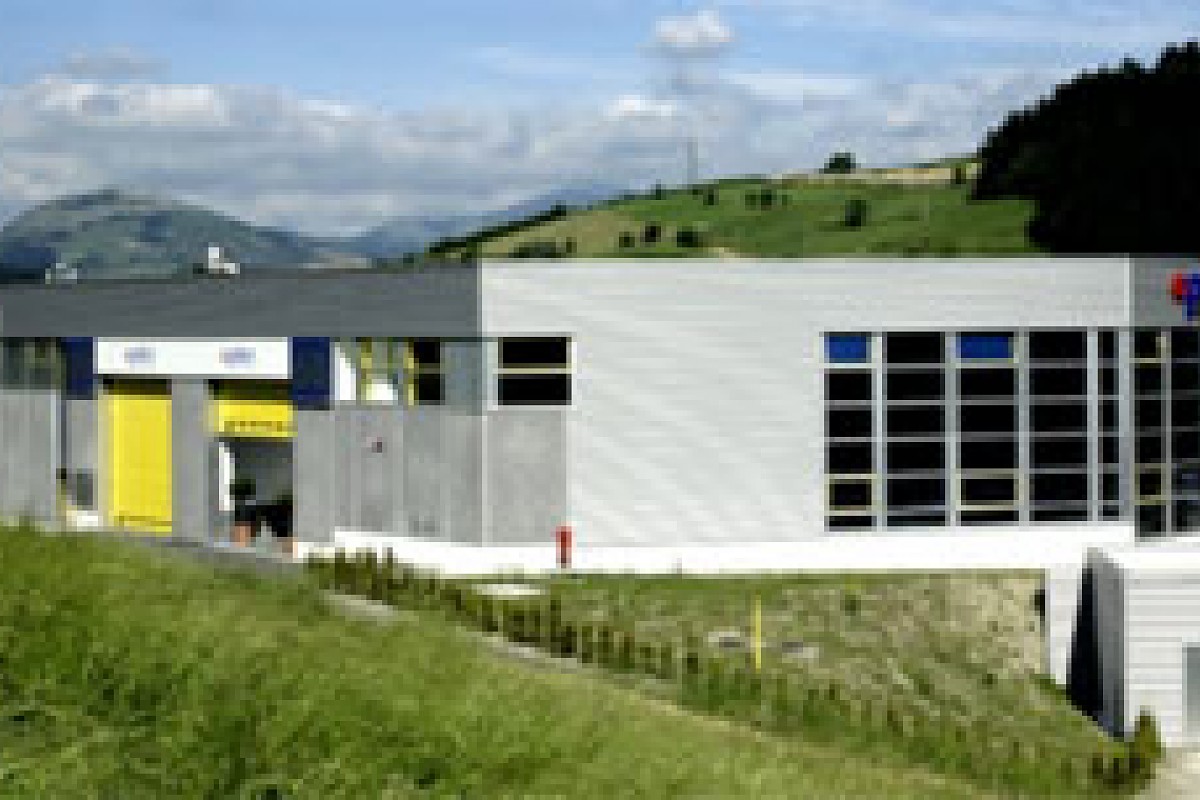 The Epsilon Euskadi base in Spain
We are in quite a fortunate position, as we can actually pick and choose where that base needs to be. Of course there need to be other requirements - it needs to be logistically logical for testing and for getting for European grands prix. It needs to be pretty near a major hub because we are going to be flying up and down from across the Atlantic a lot, and it needs to be somewhere with some sort of racing infrastructure as well in case you need to get some quick stuff done.
At the moment, that operation of Joan [Villadelprat] and Sergio [Rinland] looks pretty good. That one in northern Spain, it looks like it's nicely done, there is a lot of government support there, but it is not the only place on the planet, that's for sure. For example, a nice operational base near Ricard would make sense, as well.
Q. Is 2010 the target?
PW: Oh yes, absolutely.
Q. Is that realistic?
PW: Well it is the target and that is what we are all about. But at the end of the day don't forget that this is an unusual animal because the last start-up team, I guess, was Toyota. That was kind of different - they were Toyota, and they did things their way. And before that it was Paul Stewart Racing and Stewart F1, and they were racing in other categories.
So we are a unique animal in modern terms, because we actually won't have a car until we have an engine, and we won't have an engine, regardless of who we are with, until the current season is over. So we won't actually have a car until the back end of 2009, like everybody else.
So all of 2009, even though we are in reality a race team operating in 2010, in 2009 we are actually going to be just a group of guys designing and building a car and marketing it. So we will look very different to everybody else.
But a lot of people are calling our press conference a launch, because Formula One and racing people don't know anything else. But we can't launch anything because we don't have a car. So all we can do is talk about what we are going to do, which is always a difficult thing to do in racing because racing people love to see hardware and all the rest of it. But we have got an amazing technical infrastructure and we can talk about that.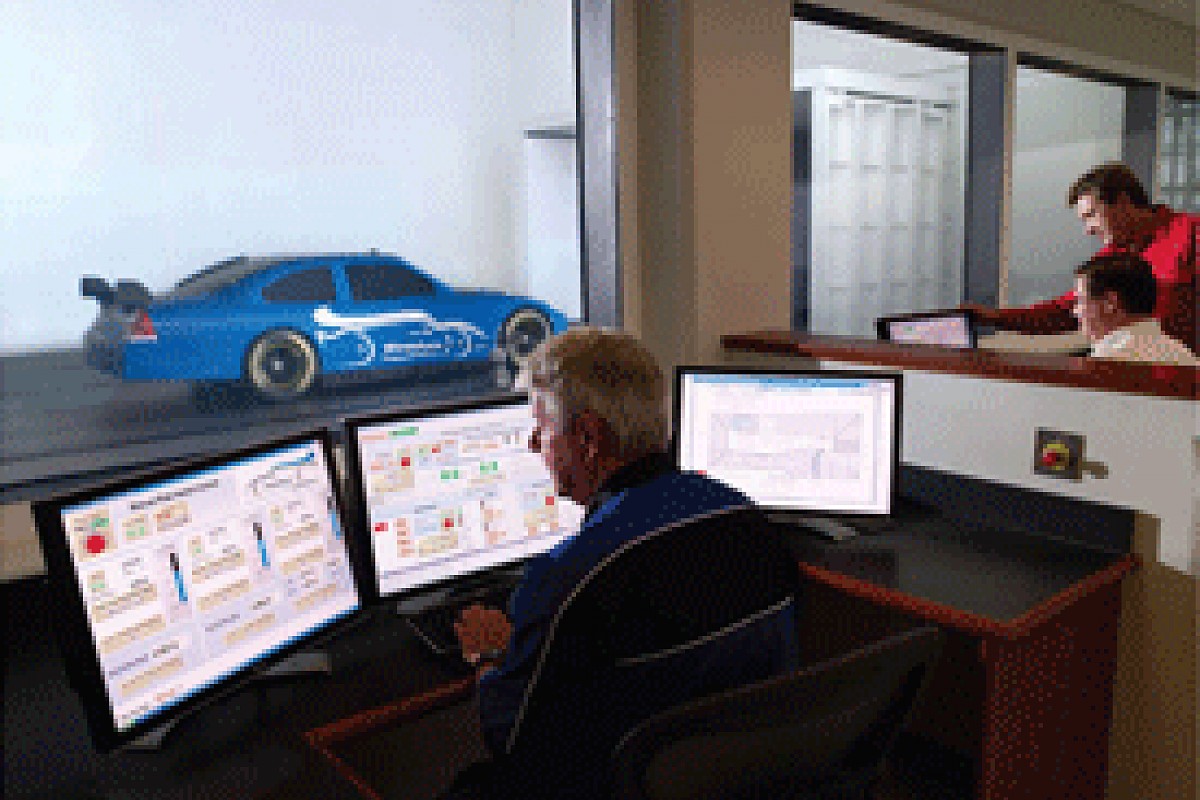 The Windshear wind tunnel
Q. There have been a few upgrades to the windtunnel recently - were they done with F1 in mind?
PW: You're slightly ahead of me there. The only thing I was aware of that they are modifying is that they are putting in a lot more 240 volt power outlets there, purely because there is so much interest from overseas and I think most of the power outage there is 110.
There are small tweaks, but by and large, ever since it was commissioned it has been just about spot on and it has had a phenomenal response and reaction. It is an amazing facility.
That is going to be about six or seven miles from our base. We've also got a link with another operation which gives us a fantastic, temperature-controlled shaker rig, we've got a really good specialist CFD company just around the corner that we are working with ... we are pretty far advanced.
The car is basically designed in terms of the basic layout, the detailed design will be starting pretty soon, and obviously we are aware that there will be a lot of fudging and changing as the 2009 season progresses in terms of where the regulations will be for 2010 in terms of KERS, the front wing etc.
Q. The current engine rules being as they are, you can design most of the car without knowing what engine you are using.
PW: Totally. We are by no means overconfident or arrogant, but we are what we are - a Formula One team that basically is going to be representing the biggest market for virtually every company that is in Formula One except perhaps Renault.
With the way the regulations are now, we think the best way to be dignified and to show our respect to all the manufacturers is to send all of them a letter saying, this is who we are, this is what we are doing, we're racing in 2010, and we'd be interested in working with you on a proposal to see about engine supply. And it will be really interesting to see what happens.
Q. What are the immediate priorities now?
PW: Well, certainly the next couple of months are going to be about 15 guys doing detailed design on the car, a couple of marketing guys... we haven't even started looking for sponsorship yet, or even talking to sponsors.
All we have been working on is the infrastructure of the team and putting the capital together and making it happen. Which is where we are at now, and from here on in we are starting to design, we'll be in a rented premises for a bit, and then we'll be moving into a full-time operational facility in about the middle of the year - July at the latest, I would hope. That's going to be pretty cool.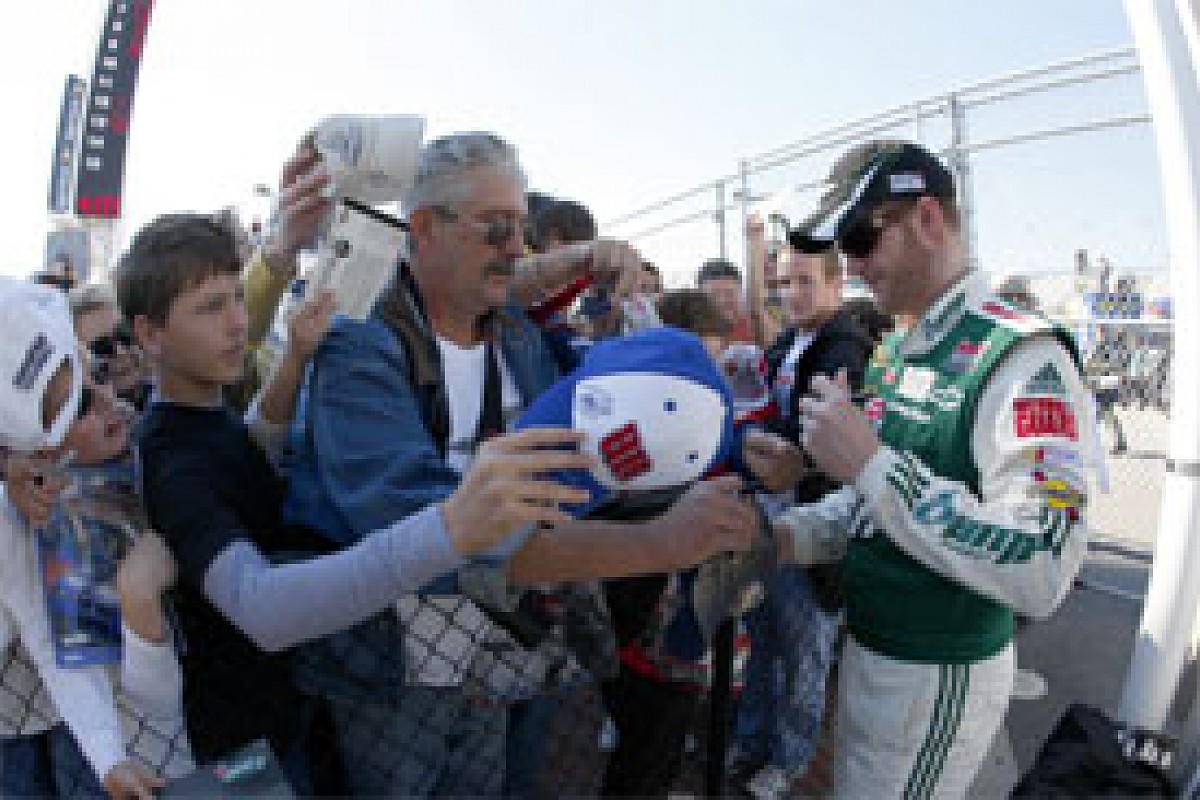 Dale Earnhardt Jr signs autographs at a NASCAR race © LAT
Then we will be starting to manufacture from August onwards, build the car, and then we will have the 2010 car on the ground at about the same time as everybody else.
One thing I would say is that because we are in America, there is no way we can't be anything other than completely fan-friendly and fan-conscious, because that's the way NASCAR operates. It is one of the great things about NASCAR. We will be taking all the best elements of every NASCAR team in terms of how they work with the fans, and we will be blending all those into how we will work with American race fans.
Our race facility is going to be completely fan-friendly from day one; they will be able to come around whenever they want, we'll have a tour area around the whole thing. We're going to be very visual in the way we do the team, it is going to be very television-orientated from day one, we're going to have webcams all around the factory showing live pictures of what is going on at any stage and you will be able to log on to a website at any point and say, 'oh wow, they are about to do the tub now, they are about to put the two pieces together', or 'they are going to finalise the design of the front wishbone, let's see how that is being done'.
That is going to be on 24/7. We believe that the technology that Formula One has is a unique property - no other form of motorsport requires you to design and build your own car before you even turn a wheel. And because Formula One has that fantastic side to it, there is no reason why that technology shouldn't be totally available to the public for them to enjoy and understand.
Q. So you will be documenting the entire birth of the team?
PW: Well, not only are we going to have streamed stuff 24/7; but in the facility we are doing we are going to have our own television production company in its own studio, and those guys will be based in-house, because like I said, we need constant television.
It will be a Formula One team led by a television show; that's the marketing genesis of USF1.
Not only will it be streamed, but we're also going to be obviously doing a lot of programming for SpeedTV in the United States; they are going to be doing a lot of stuff on the technology and the drivers' side of it. We are literally going to be two minutes walk from their brand-new, hi-def facility, which is the biggest motorsport TV channel in the world. They can just wander down whenever they want with a cameraman and somebody like Steve Matchett and just do pieces all the time about the building of the car and what's going on.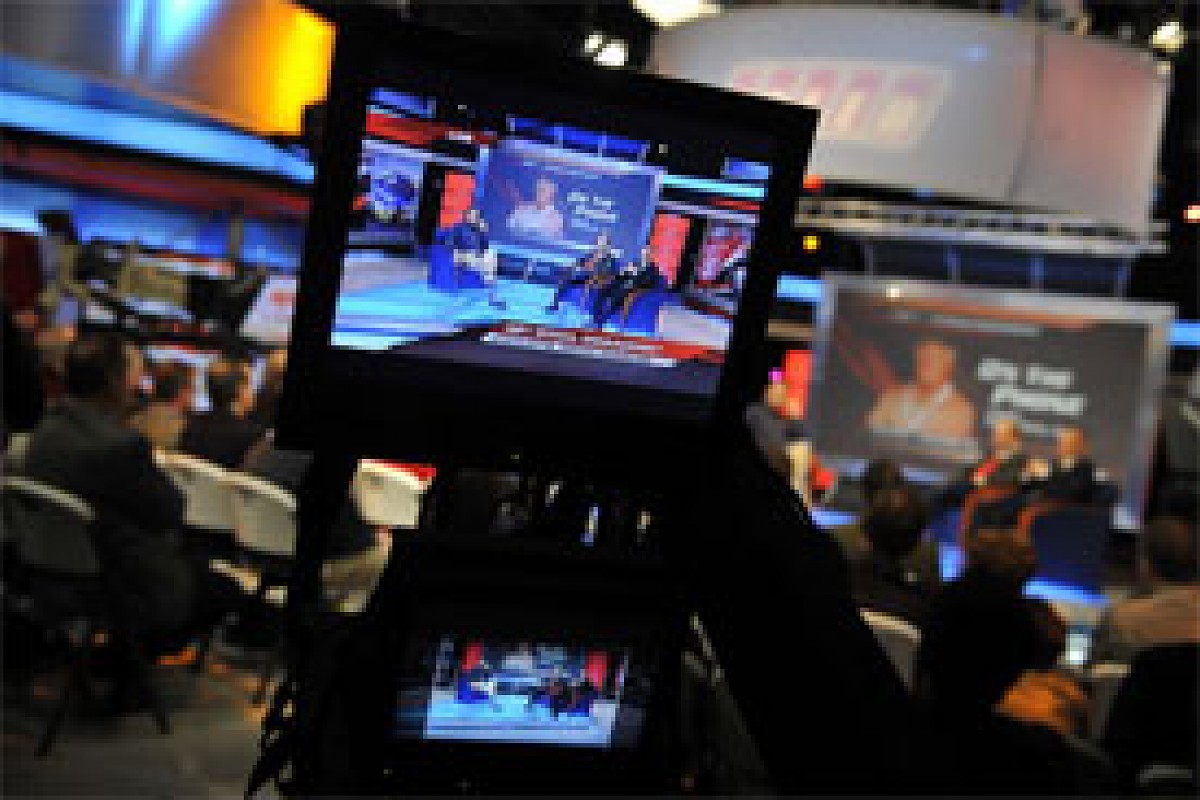 The USF1 press conference at the Speed TV headquarters © LAT
We're going to be doing some pieces on Discovery Channel about the design of this state-of-the-art Formula One facility; the architecture involved with that and the kitting out, and how we are going to be combining all the aspects of a Formula One facility - the logistics, the manufacturing, the design, all the different parts of the Formula One operation and how it all goes together in the most efficient way possible. That's a great story.
We're also going to make a big thing of the travel involved - Americans do love travel, and one of the great appeals of Formula One is that it is an international platform, so we are going to spend more time than most before the race and after the race working with the tourist boards of various countries that we go to. We're going to be doing stuff on the Food Channel with different chefs from different countries that we go to doing run-offs to see who can do the best food for the upcoming grand prix... stuff like that. We're just going to be very television-orientated and all that is going to be produced in-house.
Q. It's going to be very different to anything F1 has seen before, by the sound of it.
PW: Well, I hope it is good. All I can say from a media point of view, not that the fans necessarily need to know the details, but we want the fans basically to be able to sit in on the debriefs, understand all the technology, and enjoy every day whether it is a good day in the lives of our drivers and the key people in the team.
I would like to think that by the time the car hits the road, the people who enjoy Formula One will know not only the name of the number three CFD engineer, but also the name of his wife who had the problem getting a visa or whatever it is, and everybody is involved in everybody's lives. It would make one fantastic TV show.
I am not massively into doing a reality show on the driver run-off situation because that has been done so many times. I want to make it reality TV in the sense that Formula One is a fascinating story and it is an extraordinary family of people when you are putting a Formula One team together. That is a great story to tell.