On the eve of the 2009 World Rally Championship season-opener in Ireland, and just before the announcement of ISC's new global promoter deal, Autosport's rallies editor David Evans was granted an exclusive audience with Max Mosley to hear the FIA president's views on the series' current situation.
Rocked by the departure of Subaru and Suzuki, and facing a growing threat from the Intercontinental Rally Challenge, the WRC faces a tough 2009, but Mosley has strong views on what the future should hold for the championship, and how it can remain true to its roots and become more cost-effective.
Q. What is the latest news on the deal for the global promoter of the World Rally Championship?
Max Mosley: The deal is either agreed or near as nothing agreed with ISC (International Sportsworld Communicators). They're just about there. They've (the FIA/WRC Commission) appointed them (ISC) and they're now going through the contract - the existing contract they (ISC) have anyway. That runs out at the end of 2010. The new contract will take effect immediately.
Q. I notice the FIA's Sporting Code talks about the necessity for four manufacturers to make a world championship. How will WRC manage this season?
MM: What we'll have to do is ask the World Council for a waiver. We've seen force majeure coming into play all over. We'll certainly see this in Formula One, where we have to do things we wouldn't normally do to take into account the very serious situation. Subaru, like Honda in F1, didn't want to stop, but the whole car industry is in such dire straits that it's to be expected.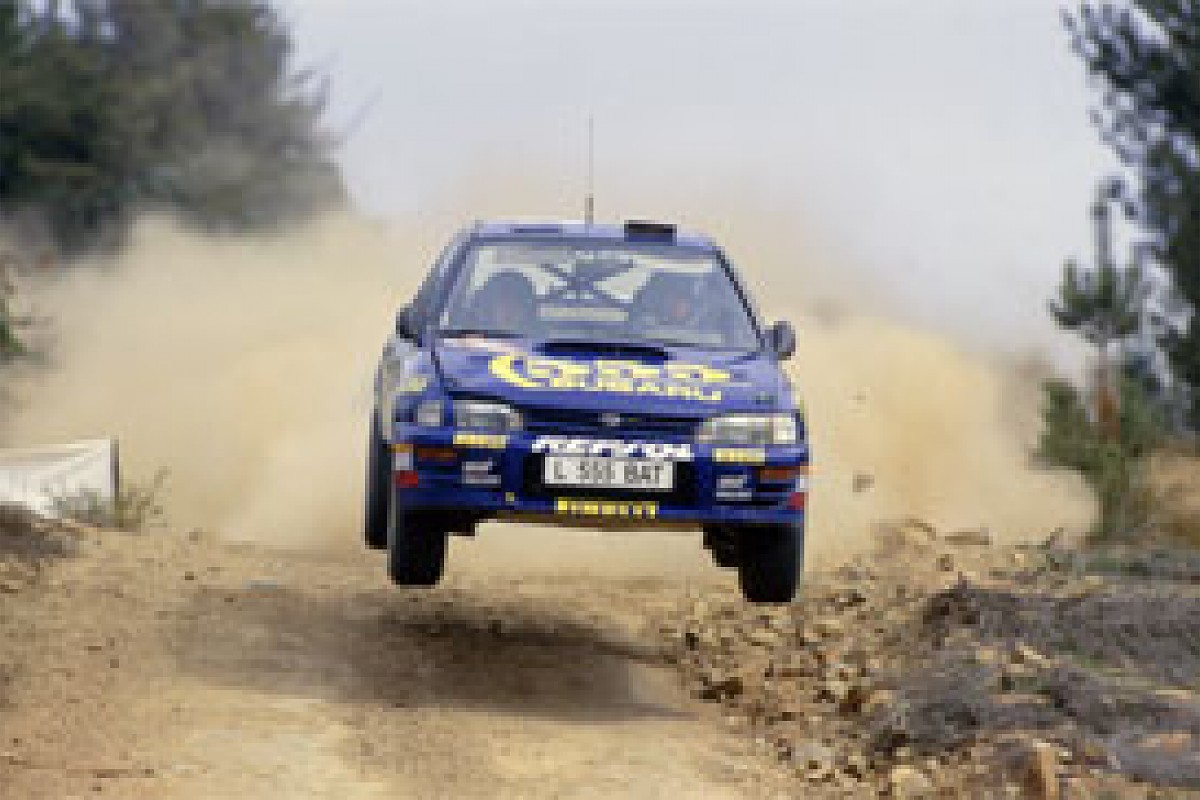 Colin McRae (Subaru Impreza) on the 1994 Rally Australia © LAT
Q. The FIA made a comment on the Honda situation when it pulled out of the championship, but there wasn't anything said about Subaru or Suzuki's withdrawal from the WRC. Why was that?
MM: There's almost nothing we could say. They really didn't want to pull out. They will support private entries this year. They want to come back when the situation normalises and they want to maintain the best possible relations. It's hard to say what we could have said, apart from the blindingly obvious: that we're sorry they've gone.
Q. What do you think are the strengths of the WRC?
MM: Its main strength is that it really is a world championship. It goes all over the world and it is, next to Formula One, our other major championship. But clearly we're in other people's hands.
We've got it into areas where it wasn't before, including the Middle East. It's difficult to talk about it being strong at the moment, when entries are going down. And it's not just the manufacturer entries, it's the privateers as well - those numbers have declined dramatically. We're going to have to look at that and the most obvious thing we have to do is to go even further in trying to drive down cost.
What keeps people out is that it's too expensive. That applies to private entrants as well. We'll be looking at this increasingly in the next couple of weeks. I'm not saying we'll do any more, but if we have to, we will.
Q. What more can you do?
MM: Well, there was a major discussion in the World Council about whether the kit for the Super 2000 car should be available, or whether everybody should just run in a straight Super 2000 formula without the kit. The majority felt the kit should be available. Now, though, that may come into question. That may be re-discussed.
Clearly, however, (if) they do (add the kit), it's an added expense for the manufacturer and it's also clearly an expense for the private entrant. On the other hand, if it's a genuine kit that does bolt on and off, maybe it's not so bad. But we're having a very close look at that as well.
Q. To make more of a spectacle, could you work more with the tyres?
MM: It is possible, if the tyres are hard enough. There's a reluctance to things with not enough grip. It would be nice to try. I'm in favour of running the same set of tyres for the whole event.
Q. Do you think it's likely that the WRC might be running straight Super 2000 cars?
MM: There was a specific World Council decision not to go that route in December, but it may be that, because of what's happened since, people might like to revise their opinion.
The argument was that Super 2000 is not sufficiently spectacular. My personal point of view is: what makes the car spectacular is one, the driver and, two, the conditions. Giving the car a bolt-on wing and a few more horsepower does not make any difference at all.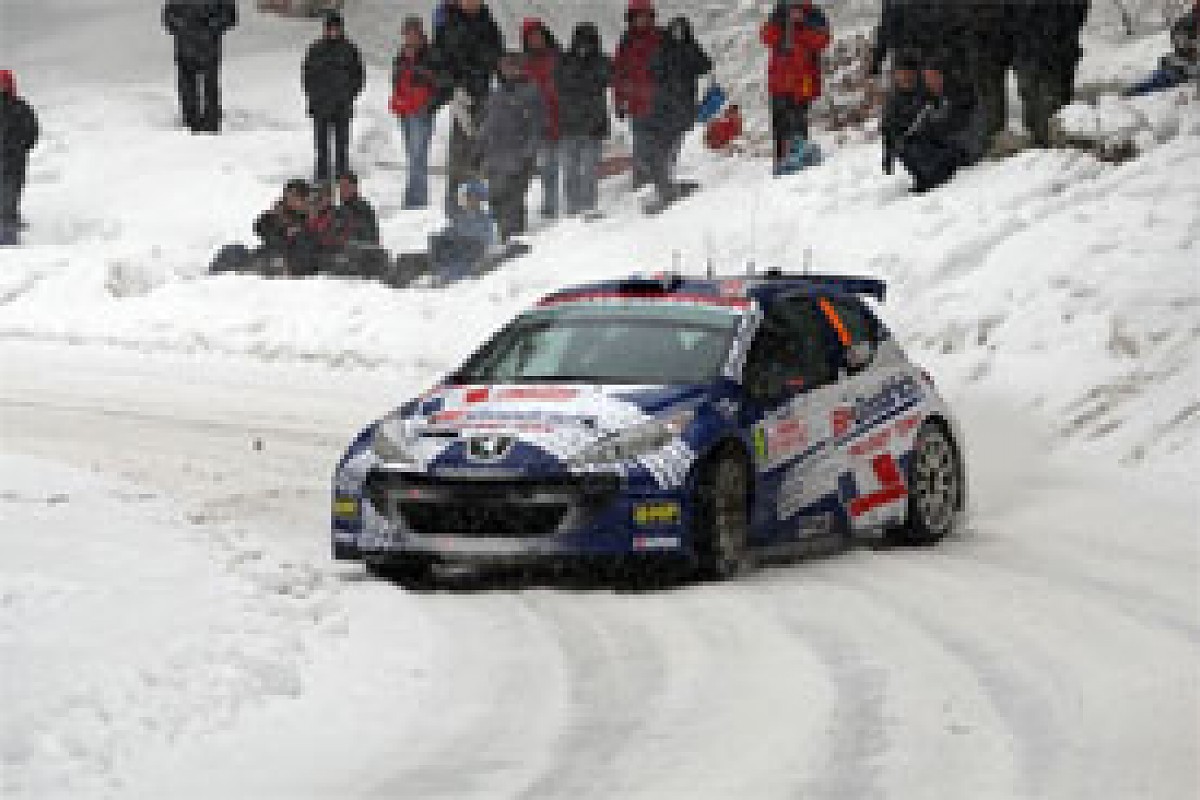 Sebastien Ogier in a S2000 Peugeot 207 on IRC Rallye Monte Carlo
But we're a democracy and that was the view of the World Council, but as I said it might be that we now need to take a different look at it. We also need to take a very close look at the rules for Super 2000 to make sure that people don't take the car and polish the bits or do what they do to make it quicker.
Q. Would the potential costs of a kit with Super 2000 concern you?
MM: There's a tendency for the engineers to get together - engineers like engineering and that's very expensive. This is a major problem in Formula One, but also in rallies.
In rallies the argument against this over-engineering is very strong. All it means is that the cars are completely overhauled every time they come to the service park. Well, arguably, that shouldn't have to happen. If the cars were made stronger, with less servicing, fewer parts and fewer people, they would be less expensive. And if they're (running like this) then they're closer to the road cars that they're developing. The rally people don't like that.
I remember when we wanted to stop them servicing when they came off every stage. In those days, to do the Acropolis Rally you needed 32 vehicles, three helicopters and an aeroplane for radio communications , all for two cars. And we stopped that. When we did that, it was the end of the world as far as rallying was concerned.
Now, if we wanted to go back to that, nobody would be interested. It may be that we have to go further, but I haven't been into the detail as I have with Formula One.
We will have another look. Particularly if we did go to Super 2000, we would have less cost for the people in the championship and, on the other hand, there are manufacturers saying given that (Super 2000 cars with no kit), we would come in to WRC.
Q. There have been a great deal of changes in the World Rally Championship. Events have become more formalised, we've lost some classics such as the Safari, but we've gained others such as Germany. We've lost manufacturers, but grown television coverage. What's your opinion of the last 10 years?
MM: I'm really not expert enough to comment on the precise details. It's the enthusiasts who could answer that. It's possible to watch some very exciting action when you're on a rally, but the thing I have noticed that's still missing is total coverage on the internet, which seems to me to be fundamental.
There are sports that are made for television and sports made for the internet; rallying is hopeless for television. You can't have three days non-stop television with long gaps in between, but it's ideal for the internet. When people are at work and they can have a look for a minute and then come out again. It's impossible for the television to cover every single crew on the rally, but the internet can do that - it can give you as many channels as you want. You can even watch a Group N privateer, anything is possible.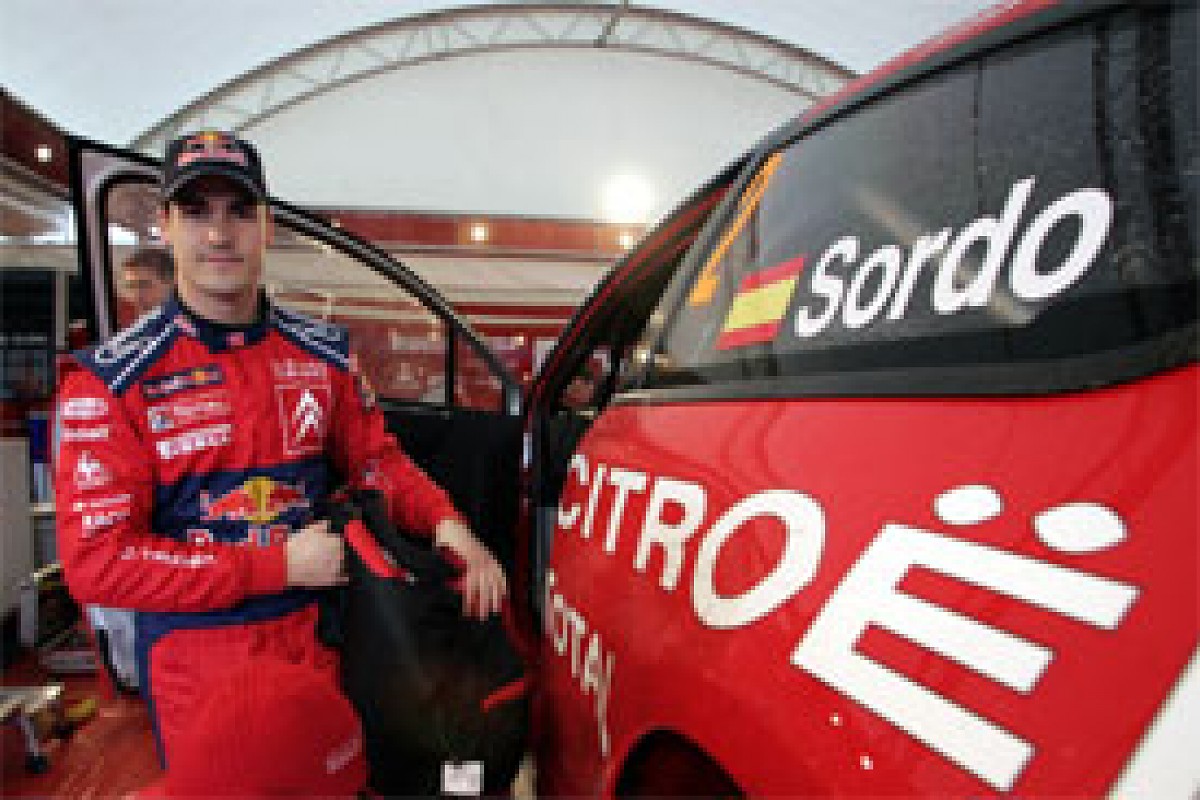 Dani Sordo © LAT
In individual countries, there are those people who will want to watch the national hero. They'll know when he's going to be on the stage, they can watch him come off the stage and then compare his times. And people do that at work. Maybe they shouldn't, but they do. It's well known in internet circles that the number of hits declines in a moving band as the end of the working day comes. The hits stop coming when people go home and have better things to do.
I think we need to recognise that everything you would like to do with rally, without actually being there, is possible on the net. This needs to happen. I have to say the ISC people absolutely share that view and once that contract is in place, we'll see a revolution.
If that happens, that will bring all sorts of things with it. If we start to get a very big and very wide audience, it will start to bring money into the sport in very much the same way that television did with Formula One. F1 works very well on television, but rallies would work brilliantly on the internet.
Q. I have a technical question now. The agreement in the WRC is that when the new cars come in 2010, be they Super 2000 or Super 2000 with a kit, the current World Rally Cars will be de-tuned for 2010 to ensure parity between the two. How will this work?
MM: I'm not sure of the detail, but whatever form the de-tuned car takes, it will be slower (than the new 2010 car). It will have to be, otherwise it makes a nonsense of it.
Q. What do you think of the Intercontinental Rally Challenge (IRC)?
MM: I've got a lot of time for Marcello Lotti and he does an excellent job for our World Touring Car Championship. He's a rallying Bernie (Ecclestone). He'll make a success of that. For us, it means there's a good, credible series for our (event) organisers in their off year if they want it.
Q. Is there any possibility the IRC could become an official FIA championship?
MM: The IRC is an authorised FIA championship. At the moment, there's no suggestion (that it will become an FIA championship).
Q. Is the IRC a rival series to WRC and how do you feel about fact that IRC has three manufacturers compared with two in the WRC?
MM: I think it's very good to have two championships, the more the merrier. I think we ought to look at the reasons to see if we're doing anything wrong in the WRC. If it wasn't for ISC, I think Lotti would be somebody we would try to capture for the WRC, but he's got his series and it's difficult to see how it's going to develop. But it does suit us to have two series, with one in place for the rallies - such as Monte Carlo (to go).
Q. What's the news on rotation? Is there any chance we could retain some of the, so-called, classic events such as Monte Carlo, Finland or Tour de Corse?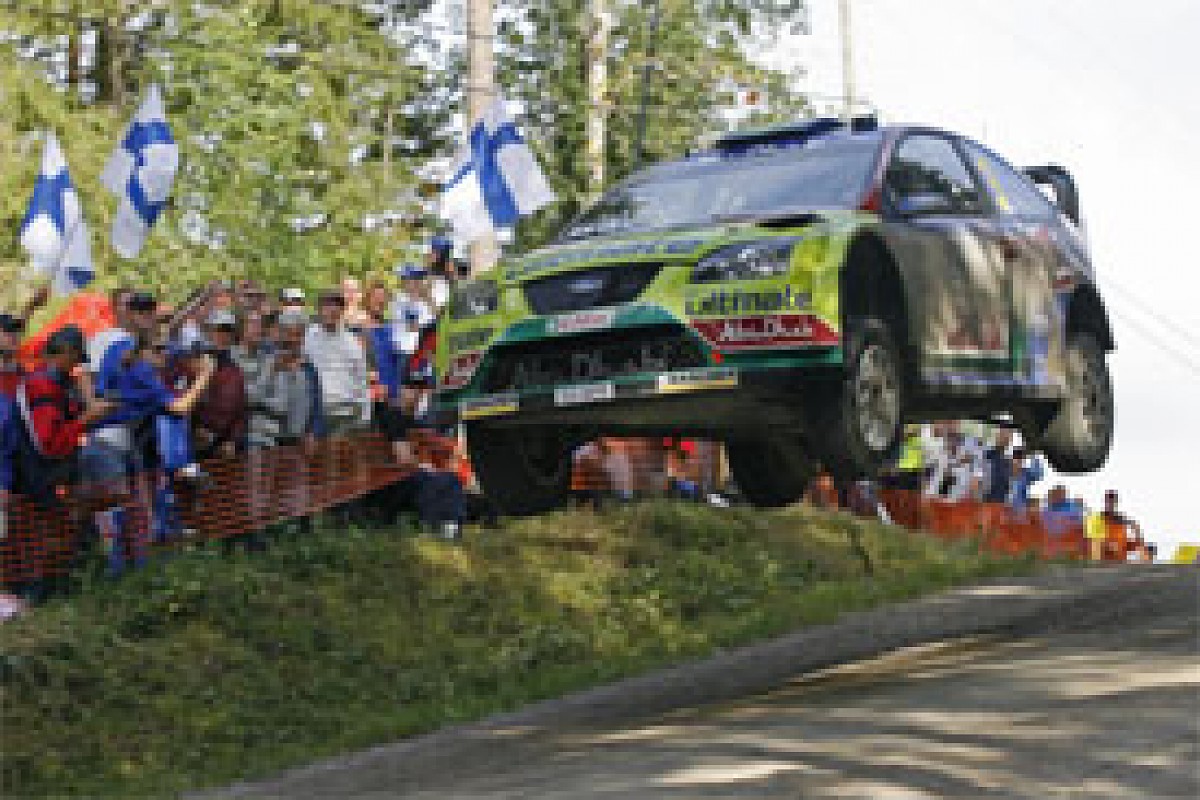 Mikko Hirvonen takes to the air in Rally Finland © LAT
MM: Everybody wants their rally (to run) every year, so we then end up in the old situation where you can't bring in the new rallies, which are the ones which will make it really interesting. Or we make it every other year (for every event). Everybody thinks there should be special cases and most everybody thinks theirs is the special case.
Q. Are you confident of finding 24 rallies of WRC quality for every other year?
MM: I'd say I'm hopeful rather than confident. There are a lot of very good rallies that want to be in the WRC. It's a question of whether they can meet the standard. A lot also depends on us. We have teams of people we can send to these rallies to help - and we should be prepared to do that.
The thing is, there's a lot of enthusiasm for doing that, but there's a certain amount of foot dragging from those who want their rally in every year. But if we want a credible world championship, we need the new rallies.
Q. The implications of running two-year rotation were seen in Finland last year, when (Rally Finland promoter) AKK canned its investment in a new superspecial stage. Is this a by-product of rotation?
MM: I wouldn't have thought so. The Olympics come once every 50 or 100 years to a country and look at the investment the British government is making. If the event is important, they'll make the investment. The real reason they shelved the investment is that the rally is not that big. Most big sporting events, if you got them every other year, you'd be delighted. I'm not very convinced by that.
Q. Why do we go to places like New Zealand and Cyprus, where the car markets aren't exactly enormous?
MM: Well, the thing is, the theory is that you don't go for the local spectators, still less the local car market - you go there because it's part of the World Rally Championship. If it's properly covered in the media, it doesn't really matter where it is.
The only thing with Cyprus is that its terrain is very similar to Turkey and to Greece, now that is an argument. Other than that, if something is going to be an internet or television sport, it doesn't terribly matter where it is.
New Zealand, yes it's hard to get to, but it's only every other year and it's a tradition. But again, in the end, all of the people: the rights holder, the teams, if they're against a rally on genuine grounds then that's fine.
But this suggestion that the car market's not big, (so) we shouldn't go there - that could apply to Finland, for example, which is a great tradition, but however many cars per head can you have, when it's only five million people in total?
Q. Okay, so there's an argument about not having the same backdrop too many times, surely that has to apply to Russia. For me, this is a strange thing. We're going to Russia, which is great news, but instead of going to somewhere like St Petersburg - like the IRC does - or somewhere equally Russian, we're going to Novorossiysk, which is a Black Sea coastal resort with stages running in rocky gravel - just like Greece and Cyprus. Surely we've missed a trick here?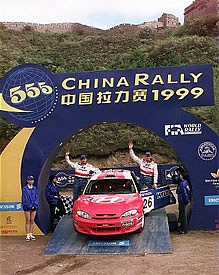 Hyundai at the 1999 Rally China © LAT
MM: Yes, possibly. Russia would lend itself to a winter rally. We're waiting for proposals. It's very important to get Russia (into the WRC). And, if we can, India, and then re-instate China; the so-called BRICK countries.
If, to do that, we have to compromise, then okay. Eventually, we probably will be saying to Russians: "It would be terrific to have some amazing event in Siberia," for example. It's up to them to make the proposal and we'll have a look at it. But as I say, we do need an event in China and one in India. At the end of the day, I'd far rather have a WRC round on the Black Sea than not have one in Russia at all.
Q. How do you feel Pirelli's multi-million-pound investment in the WRC is going?
MM: It's terrific in that it's going to give some young drivers the opportunity. Unless we do something really stupid, it's a huge boost for young drivers. It's awfully difficult to make your way - and where do you get the money from? Hopefully the combination of bringing some money in and reducing the costs will help young drivers.
Q. Pirelli's motorsport director Paul Hembery is a big advocate of an arrive and drive, single-make scheme to find the next champion. Where do you stand on that?
MM: It's an excellent idea. The awful truth is, unless you have not only a single make, single engine, single everything and combine that with central maintenance of the car, the costs tend to go through the roof.
Even if you and I are both rallying Renault 5s, for the sake of argument, (but) you've got 10 times the money I have, your car just will be that bit better than mine. Whereas if they're looked after by one person and they're in a pool and nobody can get an advantage, it will be fairer.
If it works in racing, and I'm very confident it will, it will work in rallying. This is an idea I've put forward on my own on previous occasions.
Q. When could this happen? I guess we're talking about 2011?
MM: We shouldn't exclude this for 2010. Don't forget Formula Two didn't get started until the spring. If we can find any way of offering people the opportunity to participate at the top level of rallying for much less money than they currently spend, we should do it. We can't expect people to raise huge sums of money in current conditions.
Q. What about the plans for the winter series and starting a new WRC series next summer?
MM: Personally, I like the idea. Rallies are more interesting if the conditions are more difficult and more real. It's good to see genuine snow rallies. Gravel (rallying) is better in the rain and asphalt (rallying is) 100 per cent better. That's my humble opinion, but I'm not an expert on this. This would also fit better with racing, which tends to run more in the summer.
Q. And, television-wise, other sports as well?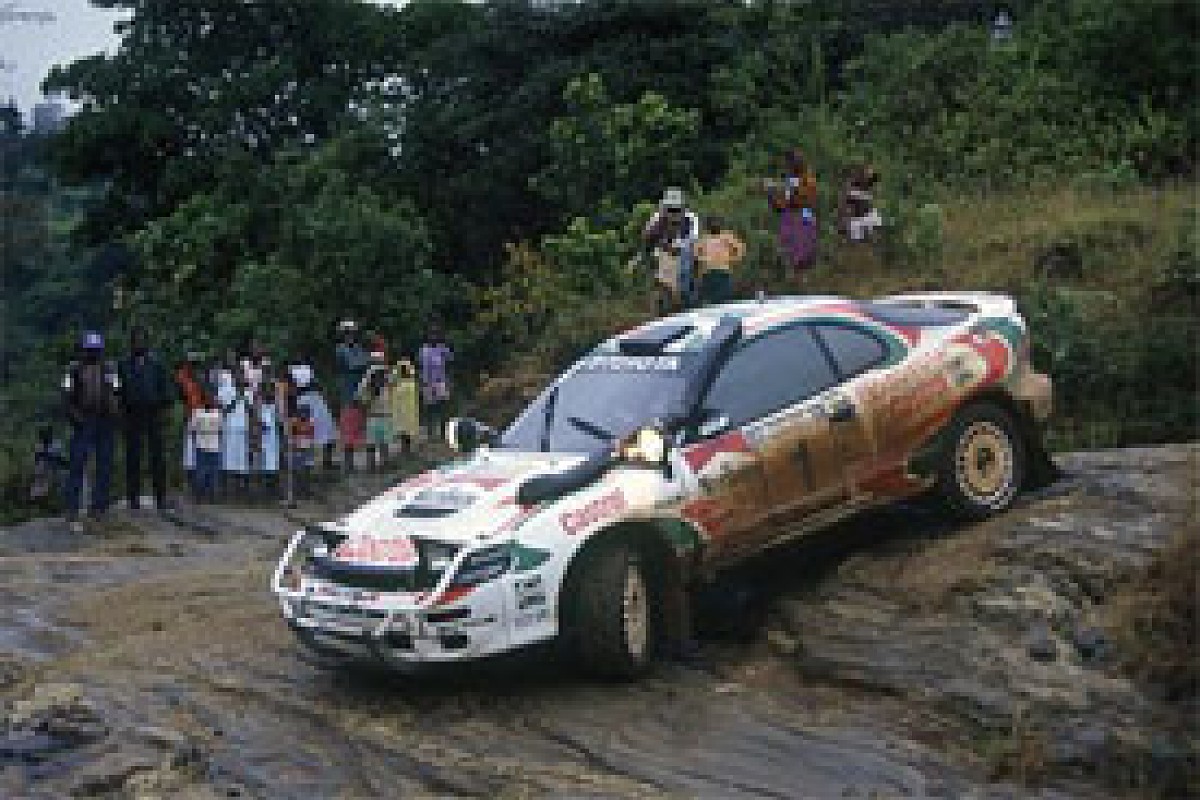 Juha Kankkunen (Toyota Celica) 1993 Safari Rally © LAT
MM: Other than skiing and stuff, this would fit better.
Q. Should we stick with a cloverleaf format for rallies or should we allow rallies to use their initiative to go away and do their own thing?
MM: Provided it doesn't add to the expense. What you don't want is long road sections and high costs. We should have a degree of flexibility, but it does help with the media coverage to have the concentration of the service park. The advantages of cloverleaf outweigh the disadvantages.
Q. Does the WRC miss the Safari Rally?
MM: The thing about the Safari is that it's much more of a cross-country event than a rally. Maybe it should be in the cross-country championship. The truth of the matter is that the budget for doing that (event) is bigger because you needed a special car.
I've an open mind, I wouldn't rule it out. But, if you look at it from the outside, it would be better in the cross-country championship.
Q. There was some disquiet about the state of the service park on Rally GB. Some of the manufacturers reportedly encouraged top-level management to stay away. What were your views?
MM: That question never came to World Council, so clearly that communication has broken down. As part of a major motorsport country, that shouldn't happen.
Q. What did you think about Sebastien Loeb and the other top drivers in the championship not wanting to drive on the icy roads in Wales?
MM: For me, that's pure nonsense. Rallying, to me, is all about driving on icy roads. Even I drive on icy roads. I'm very careful. But that's what they do, that's what rally drivers do.
Me, I'd like to see no studs when the conditions are really difficult. Now, in the rally world, that's heresy, but it's what I have to do when I drive through the Alps in the winter. Winter tyres? Yes. Studs? No.
These are the best drivers in the world. If he (Loeb) can't handle driving on ice then you'd have to say there should be a law against driving on icy roads.
Q. Would you have run the stages?
MM: I'd have run the stages. In my opinion, the only possible excuse for cancelling the stage would be if you physically couldn't drive up the road. It's happened, I think, to all of us from time to time that you're trying to get up to a resort in the Alps and there's black ice and you simply can't get the car up - it's sliding back on you with the wheels turning. Under those conditions, you can't hold a stage. But if it's driveable in the sense that you can drive a car down it... it's absurd. That's what I think.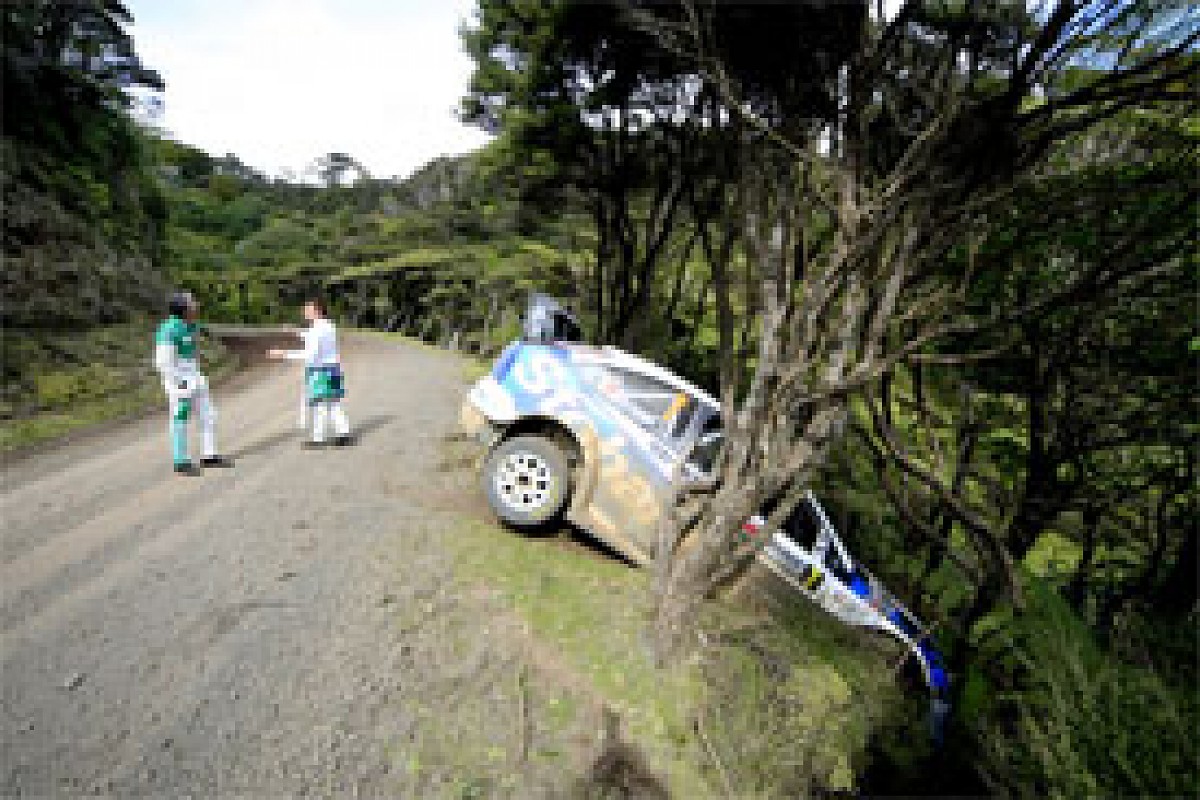 Francois Duval (Ford Focus) New Zealand Rally © McKlein
Q. Are you pleased with the safety side of rally car development?
MM: I'm pleased with the changes to the car. Within the limits of what is possible, they have done a very good job. Spectator safety, every now and then you see instances of people standing where they shouldn't be. We have a job to do there. All I can say is that we keep the pressure on non-stop. As soon as you can see the probability of an incident, then do something.
We don't control the environment. In circuit racing we control the environment because we control the circuit. In rallying it's not like this, we only control the cars. That danger of the tree, the pile of logs, these are inherent to rallying. It's not ideal, but that's rallying. We continue to look at the cars, the helmets and everything.
Immediately, there's a much, much better helmet, but there's great resistance to introducing it because it costs 2,000 Euros. Well, when you think what a head injury costs... Anyway, we keep the pressure on.
Q. There has been some speculation about the position of (World Rally Championship commission president) Morrie Chandler. What's your view of him?
MM: I think he does an excellent job. He really understands rallying. He's a rally man through and through. You have to remember, it's extremely difficult when you have a position like his: everybody can tell you what's wrong. It's much easier to sit on the sidelines criticising. Nobody has spoken to me about Chandler being replaced. Morrie's been elected, Morrie's there.