I've got to admit, Chesley Sullenberger III has made me stop and think. As I boarded the Valencia flight to go and have a look at the new BMW today, I actually took some notice of where I might find my life jacket and how to put it on.
Managing to dump an Airbus 320 in the Hudson River when the water's at minus five, and not lose anybody, is a truly fine effort. I don't know about the keys to New York, I reckon the fellow deserves the keys to Kelly Brook's boudoir.
Hat's off to Airbus too, for screwing together a piece of kit that did not break into a squillion pieces. I've always liked Airbuses, despite one or two worrying moments. The first was a flight so rocky that I convinced myself it had to be something worse than turbulence - like a malfunctioning rudder - and the second was shortly after nine-eleven, so sparsely populated that there can only have been 25 of us on it.
Airbus flies over the Goodwood Festival of Speed © LAT
An anxious-looking stewardess suddenly appeared in the aisle and asked whether any doctors on board could make themselves known. None did. Whenever that happens you instinctively look around to see who's ill. On this flight though, we could all see each other and nobody was showing the least sign of distress. Whereupon a large American chap in the seat behind announced in a big voice: "Alternatively, if anyone knows how to fly an Airbus, could they come to the front of the class too!"
We all thought it was funny but the stewardess didn't. She gave the chap a glare, turned on her heel and disappeared through the crew door. The medical problem was clearly at the sharp end.
"Don't worry, they've always got two people who can steer," announced the comedian, and settled back into his newspaper. There was no more communication before we landed without further ado an hour or so later.
Being realistic though, I guess Sully's heroics don't really relax any nervous flyers among the globetrotting F1 circus. There won't be a flotilla of ferries and water taxis on hand if we ditch in the Atlantic and, going the other way, you'll probably end up elevenses for a great white if Biggles puts down in the Indian Ocean. So no real need to start turning up in a wet suit, I guess.
With just nine weeks now before it's time to climb on the big bird to Oz, the launch season is upon us. Just before I headed off to Woking last Friday to see the new McLaren, I took heed of newspaper money-saving advice about booking cheap flights as soon as possible.
You really can get some spectacularly good deals if you get yourself organised. For instance, a flight out to Nice in Monaco GP week for the princely sum of £23! Getting back again is a different story because the following week is half term, but what the hell, once you're in the south of France who wants to come back?
I suppose it's the constant money focus of the media at the moment that switches everyone on to tightening belts and taking a bit more notice of where the dosh is going. Faced with the imminent prospect of having to remortgage in the middle of a credit crunch, I booked an appointment with a broker to tie in with my trip to Woking. It cost me £12 to park at Woking station for three hours while I nipped up to Waterloo and another eleven quid on the train. The same, then, as my flight to Monaco. Something not quite right there...
The broker confirmed what we already know - that the banks will only hand you an umbrella when the sun's out. But the position's nowhere near as bad as the media is making out, he said. They do still prefer people who've already got money though, so no change there.
To illustrate his point he talked about a colleague who'd been busy putting together a deal for Nick Faldo and getting quite excited about it - Faldo had promised that if it was a good one, he'd bring along more business from his golf buddies.
Like me, you're probably wondering why Nick Faldo needs a mortgage? Apparently it's all part of clever tax planning for rich people. Anyway, just to prove that checks really are more stringent these days, whoever it was that was going to give Faldo the money, wanted to see six months bank statements!
ING branding on the Renault R29 © XPB
The broker laughed: "My mate reckoned that ringing Nick and telling him he had to supply six months bank statements would only be marginally better than telling him he was a tosser for putting all his best players out last when we'd already lost the Ryder Cup!"
Faldo, apparently, did call his bank for the statements. Certainly, they said, but why? When he explained, they obviously offered him a mega deal themselves. No doubt 10 times better than anything a first-time buyer might see. End of potential deal.
Life's just like that. Same in Formula 1. The rich get richer and there's no point bitching about it. But people like to bitch. The big sports story of the week, of course, was Milan footballer Kaka's proposed £100 million transfer to Manchester City on wages that some have suggested could reach half a million pounds a week.
On Wednesday last week, as I was at the gym trying to lose a bit of weight, Liverpool legend and now Match of the Day pundit, Mark Lawrenson, walked in. Lawro looked a bit glum as he sat at the pec deck and his mood didn't seem to have changed any when Five Live asked for his comments on the Kaka saga later in the day.
So many people were being negative about it. Working out how many turnips you could buy instead, or whatever. But hell, what's not to like about one of the world's best players coming to the premiership?
I thought exactly the same way when I got to the McLaren Technology Centre. I can remember when McLaren moved there and we all saw it for the first time. There were as many people wanting to lambast it for excess than appreciate it for the stunning facility that it is give Ron Dennis due credit.
People were saying that it was the main reason why McLaren weren't winning any races, accusing them of taking their eye off what should be the main focus. Others said it was in danger of bankrupting the team and ending its relationship with Mercedes. Poor old Ron could be forgiven the frustration of not being able to do right for doing wrong as he quietly repeated that his balance sheet was in the black. Week after week after week.
Even last Friday I heard people walking around knocking the place. All a bit nineties, they said, way too OTT for putting two racing cars on the track. And on like that.
Well I'm sorry, but for me it's exactly like Kaka. What's not to like? I defy anyone to spend a few hours at the McLaren Technology Centre and to come away without understanding why McLaren is the force that it is. If I was trying to land a title sponsor, I'd love to be able to take them there!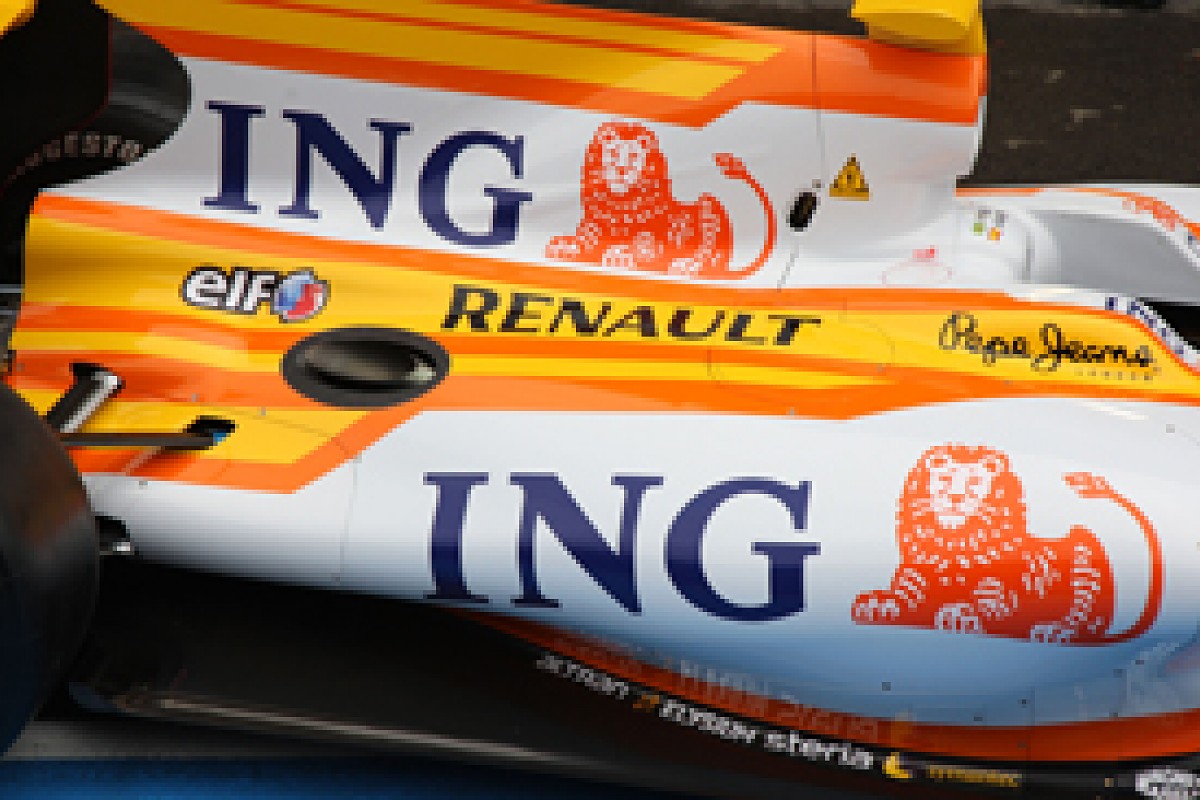 Ron Dennis at the McLaren MP4-24 launch © LAT
Of course, the main headlines to come out of the launch were all about Ron stepping down on March 1. In fact, that bit was all very low-key and only emerged in response to the penultimate question, about Ron's aims and plans, as the proceedings drew to a close.
I doubt it will make one iota of difference. Not because Ron is not influential. Far from it. But simply because, in reality, Ron and Martin Whitmarsh have been running McLaren Racing together for a number of years already. And, as Lewis Hamilton said, the very idea that Ron will stay away is unthinkable. Racing is in the man's blood.
Ron's vision was about putting every strand of the company together, fully integrated and efficient, under one very spectacular Norman-Foster designed roof. As a consequence they look suitably prepared for the defence of Lewis's world title. The fifth MP4-24 chassis - as many as they plan to use in '09 - is already out of the autoclave. It is at times such as the most swingeing rule changes in F1 for 15 years that McLaren will benefit most from MTC.
Lewis admitted that he was all a bit stunned about his MBE in the New Year's Honours list and very much looking forward to his appointment at the palace. And I note that Chris Hoy is now a Sir after his cycling exploits at the Olympics. Far be it from me to decry the efforts of any sportsman when I know a bit about the effort and the toil that goes in over so many years.
But for me, as long as Ron Dennis doesn't have a knighthood, honours aren't worth a fig.