Two million people visit Gran Canaria every year. Except this year. This year it's two million and one. I'm the one. The lucky one, that is. Lucky because I'm going to watch Robert Kubica complete his comeback to international motorsport competition.
This week's Canaries Rally, the third round of the European Rally Championship, is an important event in its own right, but once Kubica announced he would be in Las Palmas in his Citroen DS3 RRC, it became even more important. Gran Canaria became the only island off the coast of Africa to be seen on this weekend.
But what can we expect from Kubica? What is it reasonable to think the 28-year-old can achieve on his debut in his Regional Rally Car?
Simple. He'll win.
Everything seems to be favouring a Polish success this week. The stages on the Spanish island offer more grip than virtually any other asphalt in the world and, while they're not quite as wide as some of the racetrack style Catalan roads, they are considerably less complicated in terms of changes in grip level to somewhere like Sanremo or the stages used on the German or French WRC rounds.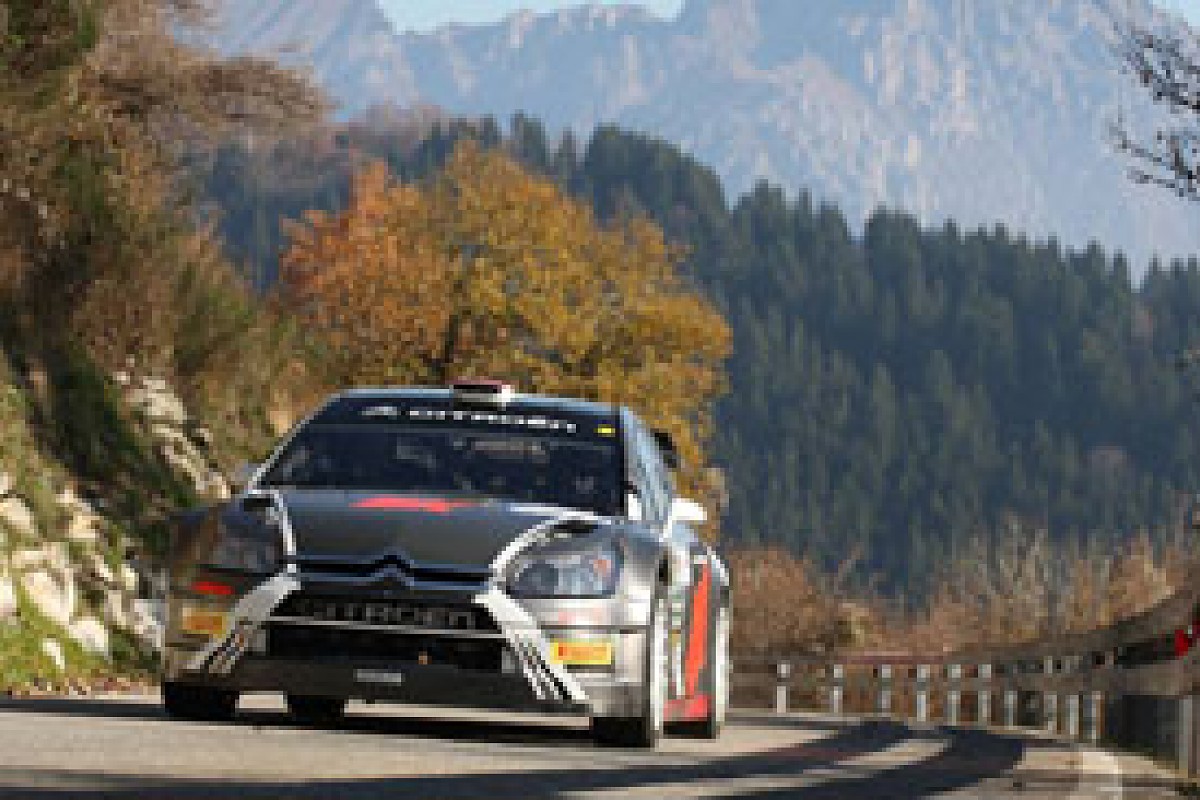 Kubica competed in a Citroen C4 WRC on the Rallye du Var... © XPB
Consistent weather will help Kubica this week as well. The Canary Islands are only about 60 miles away from Western Sahara in north Africa. I've never been to Western Sahara, but it doesn't sound like a cold place. And it doesn't sound like the kind of place that will be suffering from heavy rain.
Then there's his Citroen, which is a Citroen and will, therefore, be a very, very fast rally car. Kubica will notice a difference in the Regional Rally Car, however. Most recently, he's been competing in a Subaru Impreza WRC and a C4 WRC, both of which had more power and more technology onboard than this week's ride.
The RRC is a 1600cc turbocharged car with four-wheel drive. Crucially, the air-intake restrictor or the engine's intercooler is one millimeter smaller (32mm rather than 33mm) than that on a current World Rally Car. Now, to you and me, both cars would feel extraordinarily fast down the lanes, but Kubica will notice the difference in terms of power and torque - especially coming from a pre-2011, two-litre World Rally Car.
His RRC will, however, have the legs on the opposition. Jan Kopecky is a two-time winner of the Canaries Rally in his factory Skoda, but his Fabia is a Super 2000 machine and, so far, they have been seen to struggle against turbocharged opposition such as the DS3. Craig Breen is the other leading ERC contender, but again he's in a Peugeot that comes without forced induction.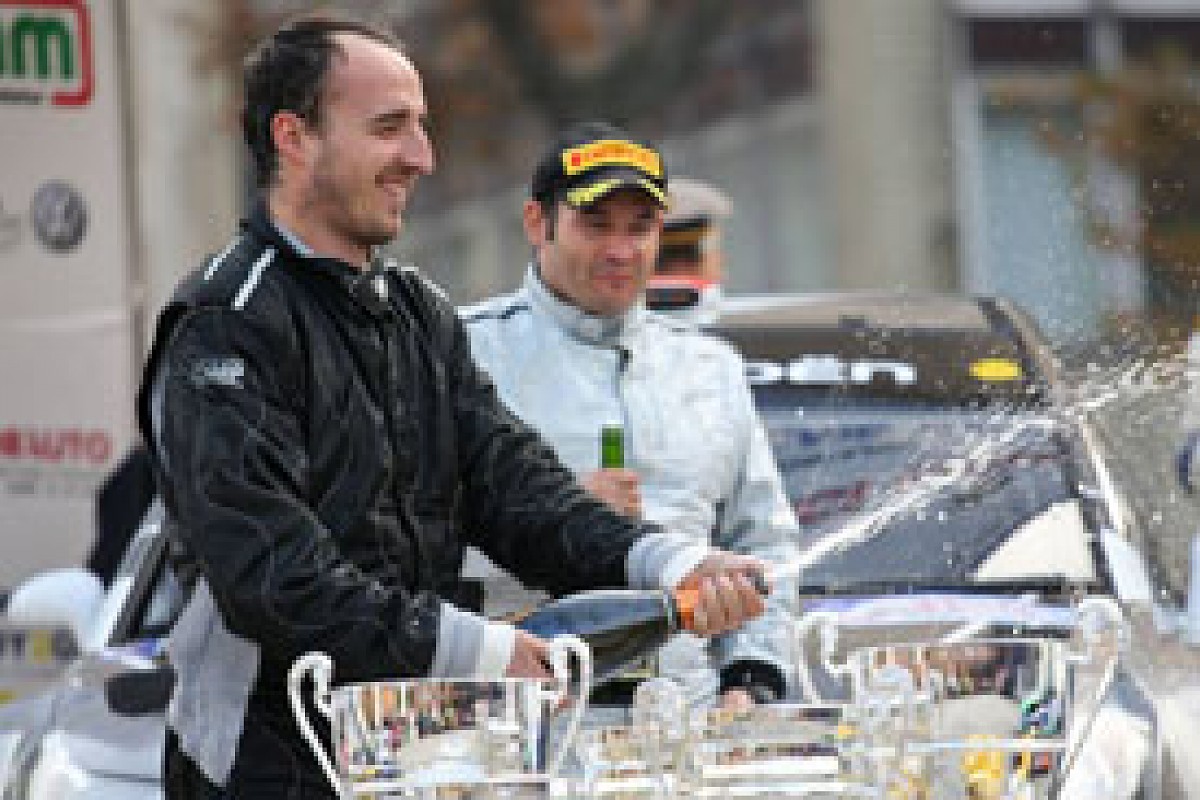 ...shortly after winning for the marque in the Rally di Como © XPB
One thing Breen and Kubica have in common is that this is their first visit to the island. Both will find it a tricky place to come to for the first time, from the perspective of making pacenotes. While the roads are racey with clear definition of where you want to be on the road, they don't follow a natural flow; there's plenty of direction change on and just over crests.
A two-pass recce at much slower speed in a standard car is far from ideal, and, in many ways, what Kubica does in that recce will be more important than what he does in his rally car a couple of days later.
But he will win. He's got the grip, the grunt and the ability to win.
Let's not forget, this is Kubica we're talking about. For those of you reading this from a rally perspective, I'll offer a brief recap of what he did before he sat with somebody alongside him in a car.
In 2006, he finished seventh on his Formula 1 debut with the BMW Sauber team deputising for Jacques Villeneuve and beating team-mate Nick Heidfeld. Two races later, he was on the podium at the Italian Grand Prix. Just over a year later, he was celebrating his first F1 win at the 2008 Canadian Grand Prix. He moved to Renault in 2010, but was already being talked of as a shoo-in for Ferrari.
Then came that fateful February in 2011 and a horrible crash on a fairly meaningless rally.
That's the past. The present is right here and right in front of us.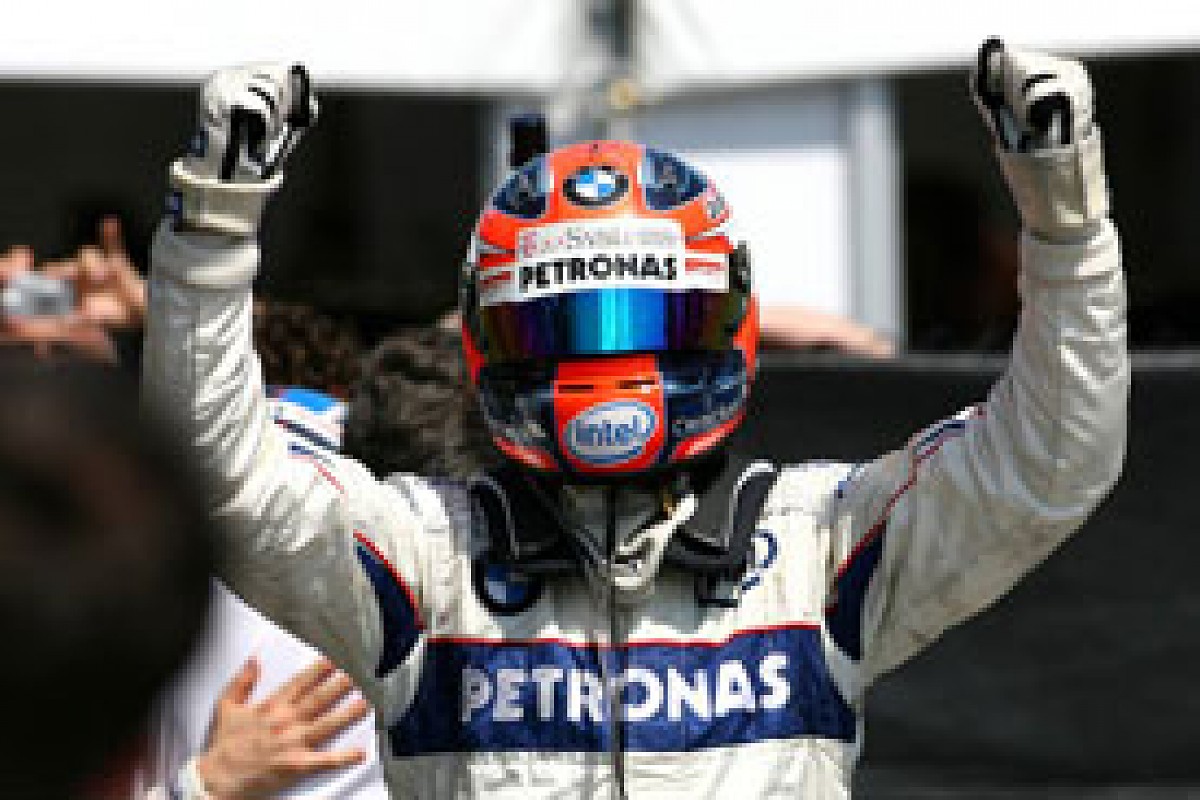 Canada 2008 remains Kubica's only grand prix win to date © XPB
I honestly don't see too much competition for Kubica this week, beyond himself that is. I don't know him well enough to know how he'll deal with the pressure of the situation, but his F1 record would indicate that this shouldn't be an issue.
And anybody who wonders about his true pace should know this. When he tested a factory Ford Fiesta RS WRC on French asphalt last year, he was quicker than Petter Solberg and Jari-Matti Latvala pretty much straight away. Now neither of those boys are gods of the WRC's blacktop, but both know a thing or two about how to drive rally cars. And Kubica was quicker.
There will, of course, be those out there pointing to the last driver to make the switch from F1 to rallying... Kimi Raikkonen. The Finn didn't exactly cover himself in glory.
This is quite different. And Kubica comes to this deal with quite a different mindset. Raikkonen was tired of F1 and fancied a change - a shot at the side of the sport he'd always loved. Kubica is here for the same reason: he loves rallying, but he is in no way tired of F1 and still has a burning ambition to get back there.
Showing his strength and ability on the stages of the European and World Rally Championship won't do much to help the GP winner show his racecraft, but it will do plenty to demonstrate his inner steel and determination not to let his career be marked by one crash and one crash barrier.