So, it's goodbye to all that. And goodbye to all of them.
That and them are the Intercontinental Rally Challenge and Skoda UK Motorsport, by the way.
It was only during the IRC Awards in Paris last month that it really hit me that an era was ending. For the IRC, it's a seven-year era; for Skoda UK it's three and a bit.
How has that happened? It only seems like two days ago that I was chasing news on a possible new Eurosport-backed world series - and only yesterday that I was pestering Skoda UK's marketing and communications guru Cathie Sleigh to ask if the rumours were true: that there would be a Fabia S2000 in Scotland for Guy Wilks...
The IRC was the prime success story early doors as manufacturers and importers alike picked up on the massive value associated with contesting what has been one of the best televised and promoted championships in rallying. But, latterly, it's Skoda that has been the big winner. And most recently Skoda UK and Andreas Mikkelsen.
The original IRC idea was remarkably simple. Put together a global series, charge events to be included on the calendar, film it and show it on Eurosport's far-reaching multi-continent network. Manufacturers then paid to be included, ensuring the promotional pot was always big enough to do the job properly.
Bulgaria hosted the 2012 Rally Sliven
There were and are still cynics among us - me included, from time to time - who thought this kind of commercial approach flew in the face of how rally championships should work.
Charging events for inclusion didn't sound right. A lot of the time, the best rallies in the world simply couldn't afford to come to the table - as was the case with the Safari, when it was dropped from the IRC schedule in 2008. Classics like the Kenyan event were replaced by largely insignificant (in terms of historical rallying context) rallies on islands or in the eastern end of nowhere.
Surely, the best rallies should be in the best rally championship right? Well, not always. Sometimes it's about remembering that the commercial world we're in is about entertainment as much as it's about sport. And in the end, I completely got that.
Watching Kris Meeke or Thierry Neuville on the ragged edge through a corner in the Azores, Madeira or Romania made great, great television and it got people watching. Would more people have watched if that corner had been in Greece or Swede? Probably not.
The events might not have been classics, but the end product certainly was.
And if it was great in its raw form, once Eurosport sprinkled some magic on the footage, it got really good.
Given that Eurosport's rally sorts are now part of the FIA family - with the European Rally Championship taking over from the IRC this season - the Paris-based TV firm is keen to avoid any comparisons with the World Rally Championship. Which is a shame, because Eurosprt's coverage stacks up tremendously well against the WRC.
There were always those in the WRC's former promoter North One Sport ready to scoff at Eurosport's efforts, pointing to limited markets and the 'open goal' nature of working with your own channels, but in the end, the IRC has been the series to watch on television for a while now.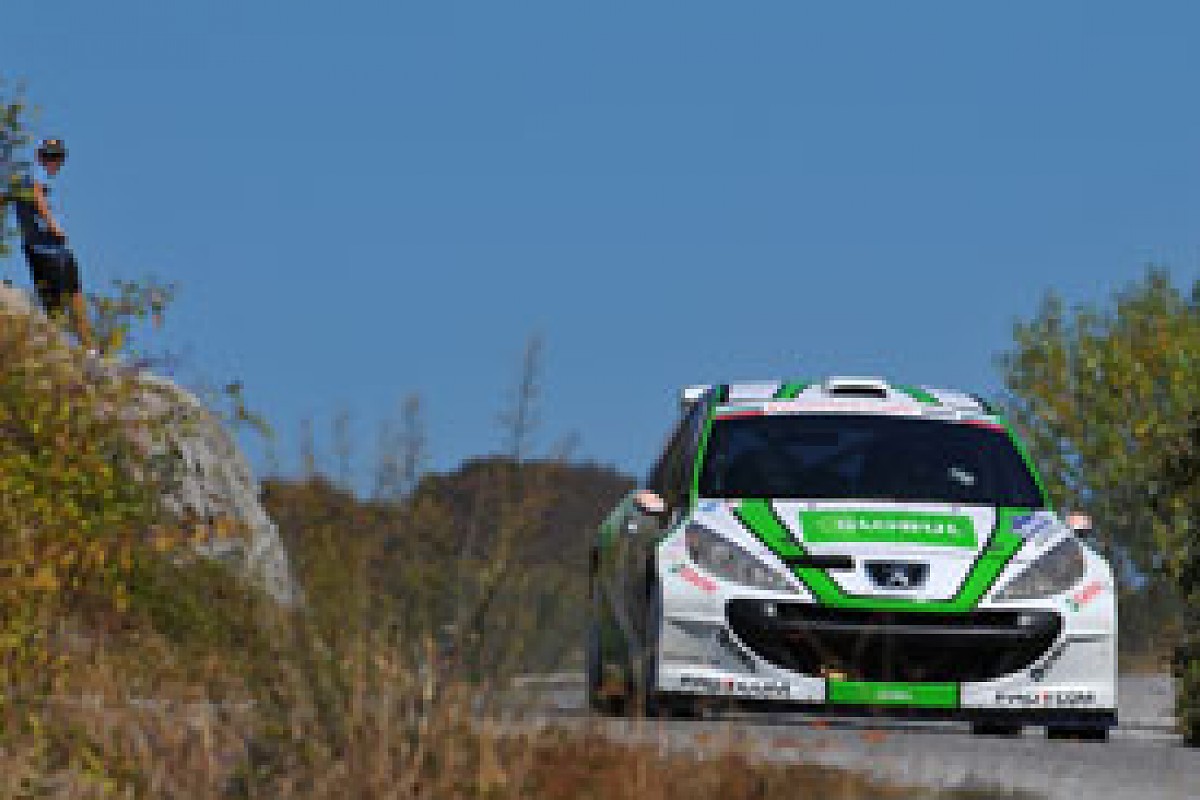 'Heli-tele' graced every round of last year's IRC
While the WRC was scratching around looking for a bit of cash here and there to fly the odd helicopter, every IRC round was graced with 'heli-tele' and all available in high-definition almost as soon as the technology came on line.
Granted, the WRC had 'virtual spectator' - courtesy of the initial investment from David Richards' ISC-T firm and then subsequently with the refined know-how of Stage One Technology - but what about SimulCam?
SimulCam became the absolute must-have tool in telling the television story and for analysing the performance of drivers in real-time over real pictures. The way it was used, for example, to demonstrate Nasser Al-Attiyah versus Andreas Mikkelsen on the Cyprus Rally in 2011 was phenomenal; picking up and beaming to the big screen the slightest wide line or loss of traction. It was a quite extraordinary breakthrough in rally reporting and one for which Eurosport should take significant pride.
And the good news is that all of this technology and genius moves forward into the European Rally Championship. If the IRC and ERC was let down in one area, it was the area of timing. So intuitively good is the Stage One Technology system at WRC level, anything less than that is entirely sub-standard at international level. And this remains a concern going into Eurosport's first ERC year.
Beyond that, everything is looking good on the Eurosport side of Paris. It is, for me, just frustrating that the other side of Paris couldn't see sense in Monte Carlo last January.
Admittedly, nobody knows what the future holds with Red Bull Media House and Sportsman Media (we still haven't been told anything, but still keep the faith courtesy of such a strong track record), but we're in a bird in the hand situation here.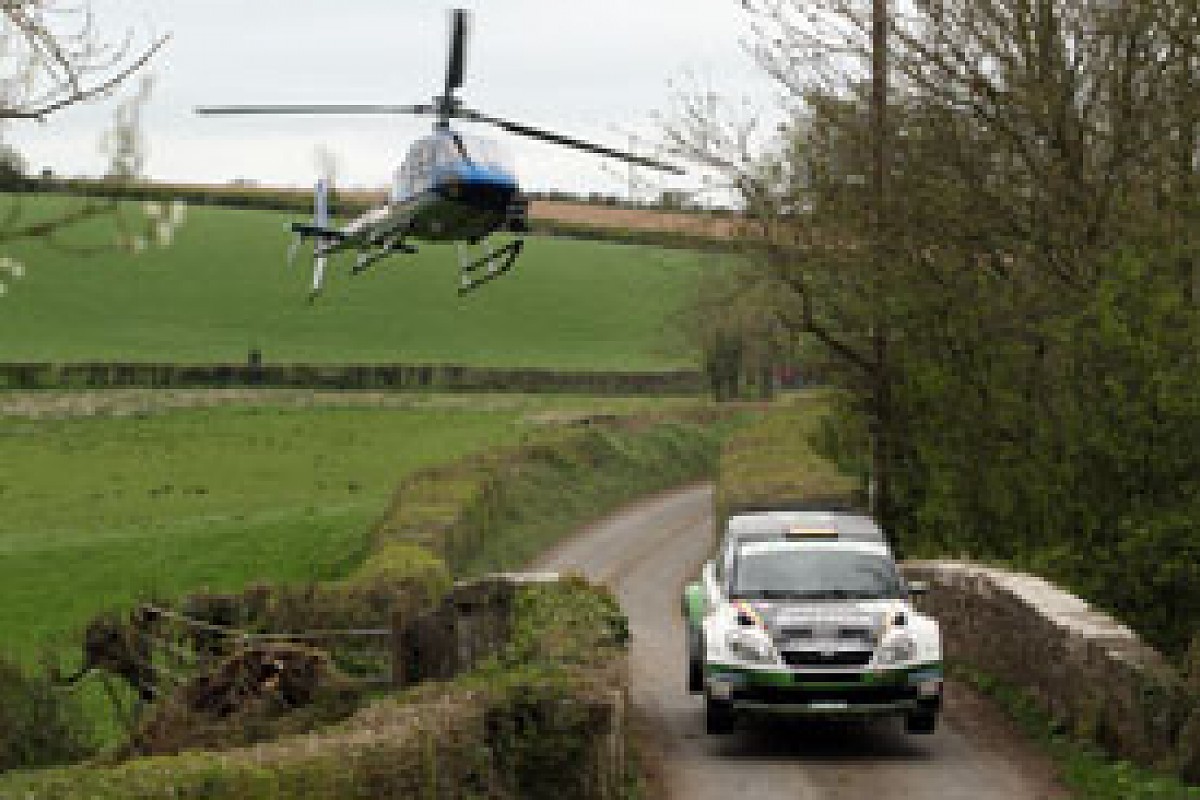 The IRC came to an end in Cyprus
All the talk (and there's not that much of it) is of a year of transition for the WRC in 2013; a season where significant progress is not expected, but then we're all crossing our fingers that the Red Bull-backed WRC follows the Red Bull-backed Felix Baumgartner in a stratospheric direction. Those two birds are still sitting in the bush.
The one we could have had in our hand is Eurosport and all the positive development which is being heaped on the ERC could have been enhancing our sport's top tier instead of one step down.
Maybe one day we'll find out what went on in those meetings in January last year; how we came so close to a deal that could have saved the 2012 season. Maybe we won't.
Now, though, it's time to sign off and say thank you to Eurosport for keeping our sport where it should be: on the TV.
And thanks to Skoda UK for tolerating the fall-out from the Mikkelsen decision and sticking with a programme which blossomed into some of the coolest commercials (Mikkelsen and Amber Le Bon at the Festival of Speed anybody?) and one of the most successful marketing campaigns in the recent history of the European car market. Those 50,000 'British' Skodas didn't sell themselves this year, did they?
Good job, Cathie. We await your next move with interest... Two-car, 2014 European assault for Elfyn Evans and Craig Breen sounds good. How about it?
The television's bound to be worth watching!