Autosport has partnered with the Manufacturing Technologies Association's Technology, Design and Innovation (TDI) Challenge, a competition which offers students aged 16-19 the opportunity to have projects reviewed by industry-leading experts.
The MTA, which celebrated its 100th anniversary last year, is a UK-based trade association for companies in the manufacturing technology sector which lobbies government and supports education initiatives encouraging the next generation of design talent.
Its TDI Challenge is a leading extracurricular competition for Design & Technology students attending schools and colleges in the UK, who submit their GCSE, A-Level or BTEC coursework projects to be judged by a panel made up of industry figures representing MTA members.
Sutton Grammar School student Chris Kalogroulis won the Best Overall prize in the 17-19 age category last year for his "flip magnetic clock", and received an individual prize as well as funding for his school to spend on new D&T equipment.
The coronavirus pandemic means the 17th edition of the competition will be held online this year and opened up to all students aged 16-19, not just those studying D&T or Engineering.
To enter, students must create a two-minute video explaining how their product or concept will benefit its users and simply use the hashtag #tdichallenge2020 when uploading it to social media.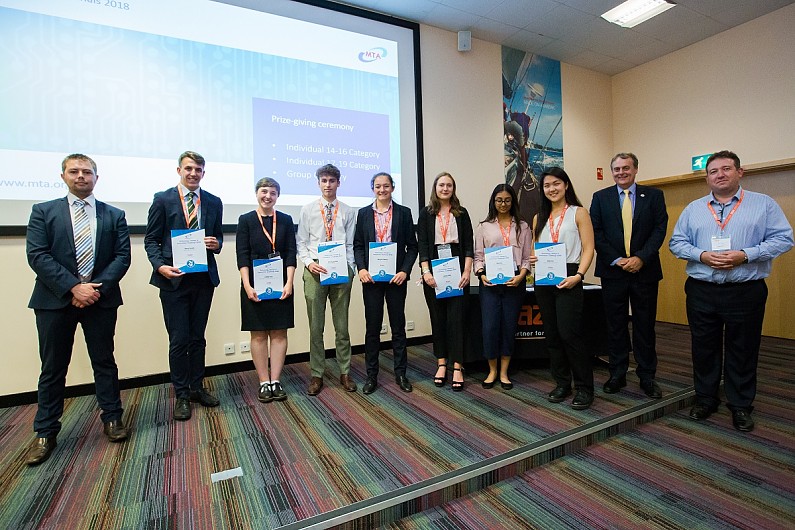 Mike Falconer, Education & Development Manager at the MTA, said: "Innovation impacts every aspect of our lives. Now more than ever we see the benefits of technology, so we encourage students to be as imaginative and bold as possible and share their ideas with the world.
"The TDI Challenge has benefited hundreds of students over the years and we wanted to ensure that the class of 2020 got the same opportunity to participate in this event and share their innovations."
James Selka, DL, CEO of the MTA said: "In these challenging times, we feel it's more important than ever to continue to celebrate the creative ideas and brilliant work undertaken by our country's next generation of designers and engineers, many of which will have already put great efforts into their GCSE or A-Level coursework."
Autosport will be supporting the event as a media partner.
Autosport Engineering editor James Newbold said: "I attended the final in 2017 and was very impressed by the standard of work evident in each of the projects on show.
"While clearly not directly related to the motorsport industry, the projects involved a degree of creative thinking and an attitude to problem-solving that has set the best designers in Formula 1 history apart from the rest, so it's great to celebrate the students' achievements and give them the platform to share their ideas with a wider audience."
For more about the competition and how to enter, click here.