During a visit to the FIA GT1 World Championship's Nurburgring round in August 2010, FIA president Jean Todt expressed his hopes that all FIA-endorsed series would incorporate hybrid technology by 2013.
His call to arms didn't materialise in that timeframe, with the negative reaction to Formula 1's V6 hybrid era dissuading many from taking the plunge, even before checking the balance sheets. But WTCR promoter Francois Ribeiro's projection of a "brutal, violent" future for pure combustion motorsport is widely shared and by 2022 several major series will incorporate hybrid power for the first time, with many more set to follow suit.
On paper, you couldn't get a more diverse sample of championships than the IndyCar Series, World Rally Championship and British Touring Car Championship.
They compete in very different environments - the Indianapolis Motor Speedway versus the Safari Rally, anyone? - cater to very different audiences, have differing levels of manufacturer involvement - Hyundai's entry into the BTCC with the Excelr8 Motorsport-built i30 is unlikely to register in the same postcode as its support for the factory WRC programme - and are in varying states of health.
IndyCar is on the up after its buyout by Roger Penske, the WRC still recovering from Citroen's abrupt departure in November. Yet each has drawn a line in the sand and committed its immediate future to hybrid powertrains.
Even NASCAR is thought to be looking at incorporating hybridisation, recognising that change is necessary without committing itself entirely to an all-electric future
This is particularly notable given the rise of fully-electric racing, with Formula E hoovering up manufacturers from other series - the World Endurance Championship lost LMP1 manufacturers Audi and Porsche despite a strong hybrid element, while Mercedes abandoned the DTM after 19 years of factory support - and the arrival of ETCR set to shake up the status quo in touring cars.
The DTM has confirmed it will spurn the fully-electric path and include spec hybrid components from 2022, the IMSA SportsCar Championship's DPi 2.0 formula is being set for some degree of hybrid involvement from 2022, and hybrid technology is already being introduced to the KCMG-built Formula 4 machines for the Motorsport Games, so it could be argued the internal combustion engine still has some life in it yet.
Even NASCAR is thought to be looking at incorporating hybridisation, showing a recognition that change is necessary without committing itself entirely to an all-electric future, with hydrogen fuel cells set to offer another alternative in the near future.
But where western powers launched the 'scramble for Africa' in a bid not to be left out of the new imperial age in the late 1800s, there is much more to this 'scramble for hybrid' than not wanting to be left behind in an age of changing mobility.
Each series has its own reasons for joining the hybrid gravy train, so we approached FIA rally director Yves Matton, IndyCar president Jay Frye and BTCC series director Alan Gow to see how their priorities and challenges have differed.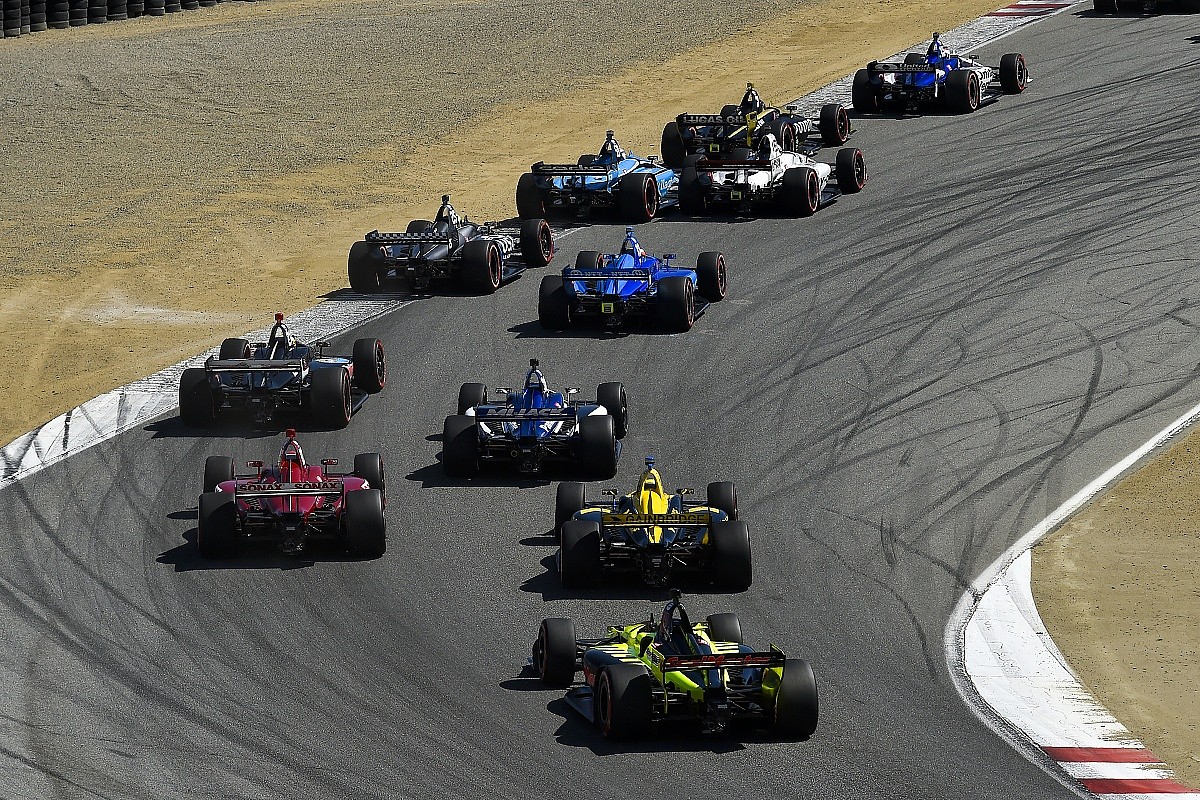 How would you characterise the health of your series before the announcement, and how has it changed, if at all, since the announcement?
Jay Frye [JF]: We've seen several years of continued growth and we're excited about the new aeroscreens coming in 2020, the new cars coming [in 2022] and, more recently, excited about the new ownership announcement.
But obviously you always want to accelerate the rate of growth and while it's too early to say if the move to hybrid engines has done that - people want to see what you've done, rather than just listening to you say what you're going to do - in terms of people talking about us and talking to us, I'd say that it has had a good effect.
Alan Gow [AG]: The health of our championship is the best it's been for decades, it's at an all-time high. It hasn't had any changes - we can't have any changes, we were already at the top with a full grid of cars.
Yves Matton [YM]: I will say it's part of an ongoing process, but the health of the WRC for the moment is good. The feedback I have is that the manufacturers who are involved for the moment show interest in the regulations we are working on with them hand-in-hand and they are interested to stay in the future.
We will be 100% sure in the second quarter of the year. Some other manufacturers are also following it, not involved in the technical discussions but have asked us to show them what we are working on and to meet them again once we are in a position with full technical regulations.
It's not only the hybrid, there are some other main modifications in the philosophy of the World Rally Cars, but for sure [hybrid] was a big part of it.
What was the most significant reason behind the move to hybrid?
AG: Relevance. Relevance to the world around us. Clearly motor manufacturers and the man in the street are now starting to drive more cars with electrification involved, be it hybrid or full electric. And we need to keep relevant to the world around us in the marketplace. We've always done it, that's why going back to 1991 we went to two-litre, that was a reason for doing that.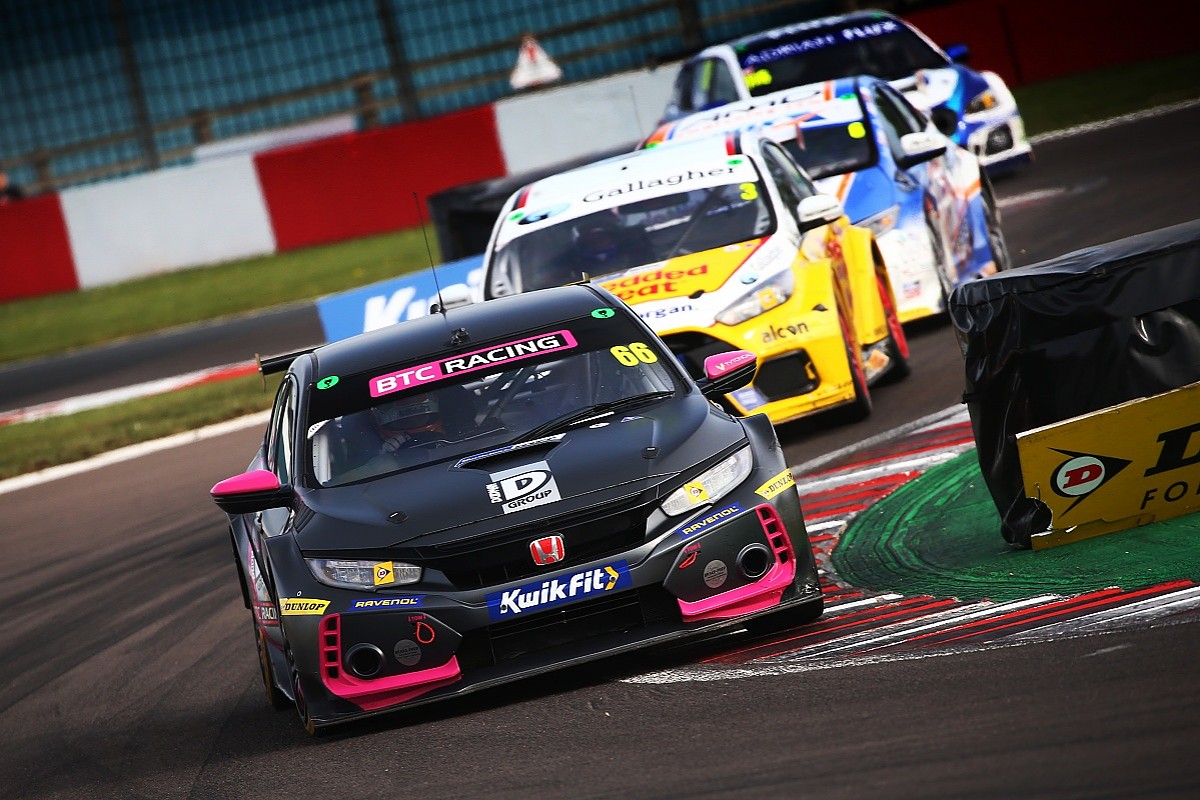 YM: It's the trend of the current range of cars that the manufacturers are putting on the market and will have in the future in their range. The evolution of society means that hybrid or electric cars have a great future.
Maybe some other technologies will be part of the future, but for the moment it's this kind of technologies where the manufacturers are putting most of their marketing focus.
The road conditions we are using will be challenging for this technology and that's also maybe why manufacturers are interested to use this technology in our real conditions, because hybrid will apply to types of car that is maybe not the case for the moment. We will be able to show that hybrid is able to go everywhere.
JF: It's important that we stay true to our DNA of being fast, loud and authentic, so whatever we did next was going to have to meet that criteria. The ideas we've come up with have addressed a couple of areas.
"In a spec series, it's easy to allow things to stay as they are and that's when you start to lose the technical relevance because you're no longer cutting edge" Jay Frye
One is safety, whereby the drivers can restart their cars if they stall during a spin, so they are exposed for less time on track and our AMR Safety Team aren't exposed on track so often trying to bump-start stalled cars.
Then there's the racing aspect - having drivers able to restart their own cars means there should be less call for full-course cautions, so the pace of the race increases and drivers who have pulled a lead aren't going to lose their advantage as often. And then the other thing, going back to our original criteria - the 'fast' part - is that the hybrid gives us a big jump in horsepower.
With our original proposal, keeping the current basic engine architecture [V6 twin-turbo] but increasing capacity from 2.2 to 2.4 litres, we were aiming at 880, 900 horsepower by 2025. With the hybrid, we expect to be approaching that figure much sooner, so speeding the cars up, while also improving safety measures, are two major boxes checked by the hybrid units.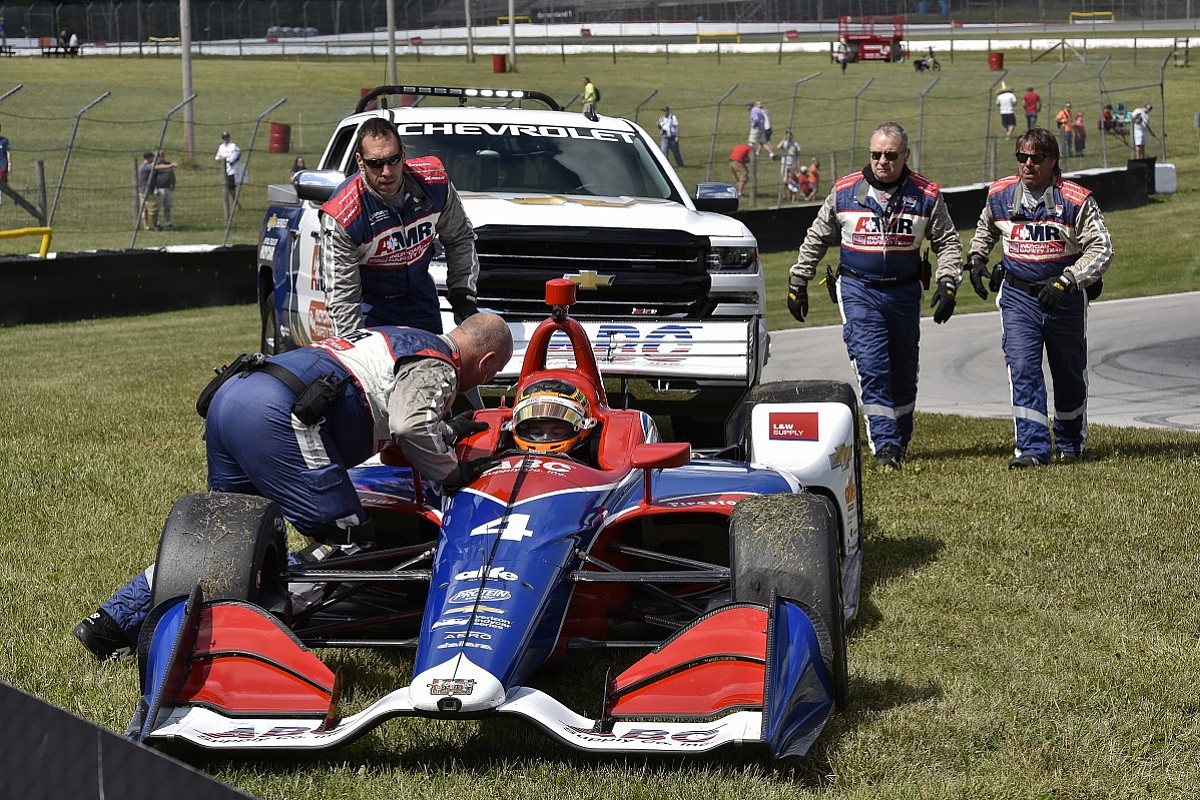 What would the consequences of not following this path have been?
AG: In time, the series would have lost its relevancy, certainly to manufacturers and also to large sponsors, because nowadays electrification and hybrid is always on the agenda every time you talk to a sponsor. It would have made a big difference going forward, the championship would have been a lot worse for it.
JF: It's hard to predict what might have been by going another way, but it's important that, within the framework of a basically spec series, we are always looking to make progress in every aspect.
In a spec series, it's easy to allow things to stay as they are and that's when you start to lose the technical relevance because you're no longer cutting edge and that part of the sport's appeal starts to fade.
There's no denying that going hybrid makes our on-track product more relevant to our current OEMs, Chevrolet and Honda, and other potential manufacturers, so the consequences of not going hybrid would be losing some of our appeal to manufacturers and fans who are into the engineering side of the sport, and also ignoring the opportunity to improve safety.
YM: It was quite clear from all the manufacturers who are involved in the championship now, and the manufacturers who could have some interest in the future, if we were not going to hybrid it would mean the World Rally Championship doesn't make sense for them. It's as simple as that.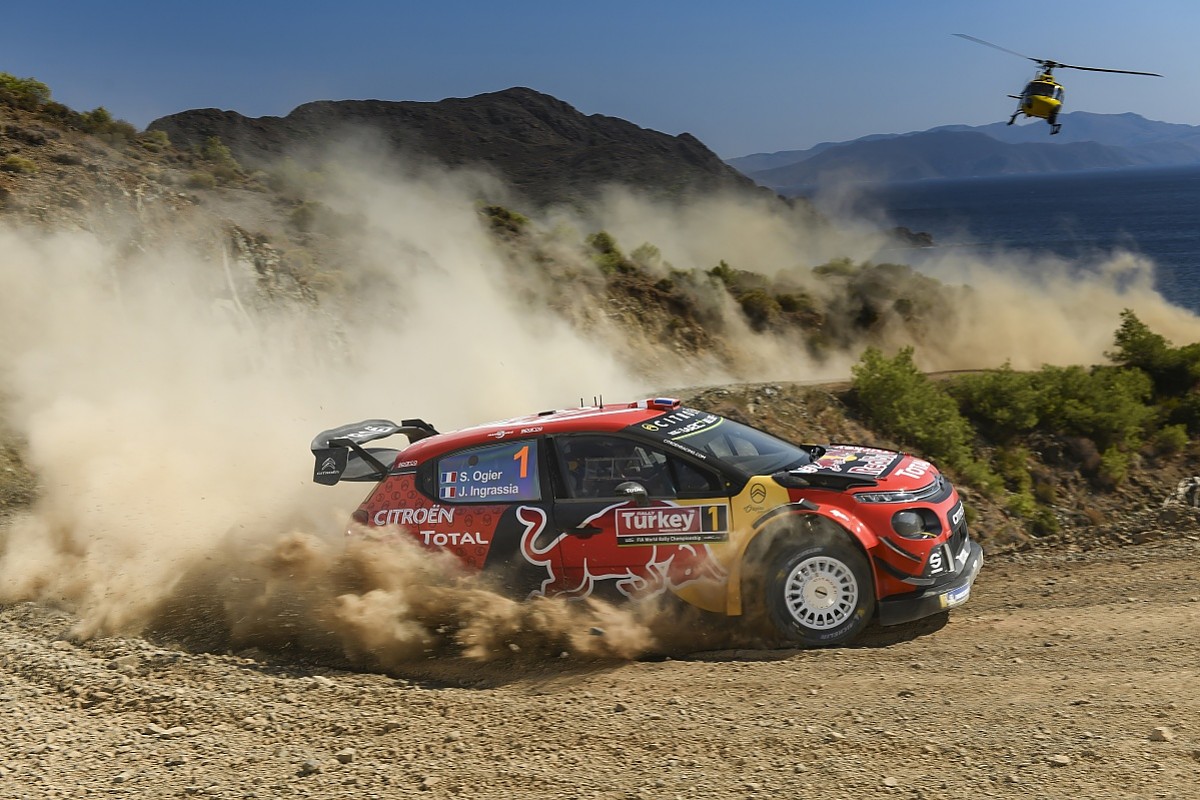 Was there any pressure to be seen to be doing 'something'? Do you think this will be amplified for series that don't have a hybrid element in future?
JF: We speak to our manufacturers all the time and other potential manufacturers on a very regular basis, and they have some different hot-button topics. But if you drew up a chart of all those criteria you'd also see plenty of overlap, and one of those criteria that they want to see from any new racing series they might invest in is running hybrid-supported engines.
We have the opportunity to do that, and going this route doesn't hurt our mission statement - to be fast, loud and authentic. In fact, this path enhances it, so we're excited about it.
"To be seen to be doing something, that's reactive. We took a proactive stance on this, so we weren't seen to be doing something, we were actually ahead of the curve" Alan Gow
YM: I think they are two different things. The first thing is hybrid is part of the process for the WRC to be more sustainable. Before the hybridisation of the World Rally Cars, we are the only championship who has [FIA endorsed] three-star events for sustainability. And we continue to work on other subjects - not only about the cars - to see how we can improve the championship, with working groups with the manufacturers and other stakeholders.
The WRC is a pro-am championship and the cars that are not World Rally Cars will stay as non-hybrid cars for the moment; it's not the same potential tool for manufacturers because mainly it's more customer products with a business around it. The approach is quite different.
That doesn't mean in the future we will not introduce other technologies or approaches for sustainable or different alternative energies in the championships, but this is more longer term.
AG [below]: To be seen to be doing something, that's reactive. We took a proactive stance on this, we were the first touring car championship in the world to put a pathway into hybrid, so we weren't seen to be doing something, we were actually ahead of the curve. Being seen to be doing something is not relevant to us.
A lot of championships in the next few years will be reacting, being seen to be doing something, but that's certainly not the case for us. Not every touring car series in the world should go hybrid or electric because people are going to be driving non-hybrid, non-electric vehicles for a long time yet.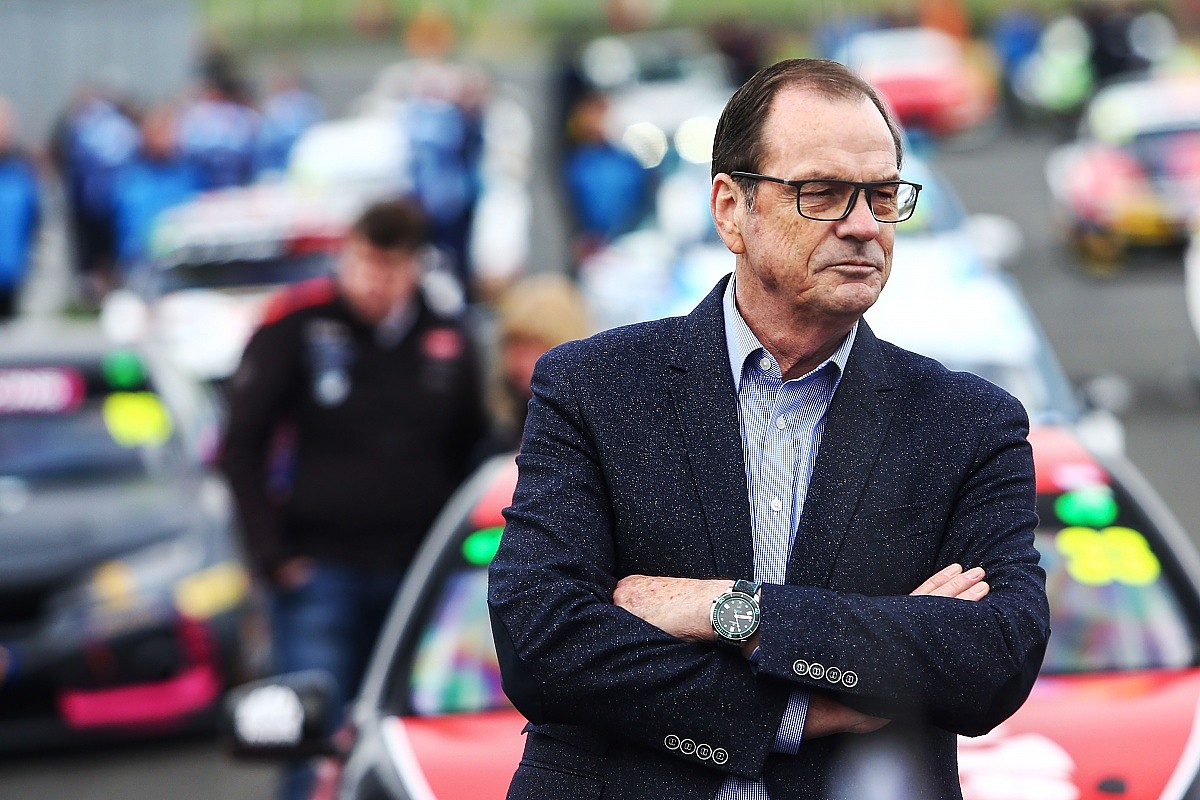 What is the strategy for its roll out? What will the biggest challenge be?
JF: We got the 10 hybrid system RFPs [requests for proposal] back and three are of particular interest to us. When it comes to deciding which system we go with, both manufacturers [Chevrolet and Honda] will be involved in that process, and we expect to announce it in the first quarter of next year. Then we'll decide a timeline for testing, the engine specifications and so on.
AG: Keeping a cap on costs isn't an issue to us because when we set out our stall of going hybrid, we put a very firm cost-cap on it. That's not just a target to aim for, that's all it can cost, it's a contracted amount with Cosworth and the teams each year. I have no doubt that it's a bit of a loss-leader for Cosworth because it's their opportunity to make a mark in hybrid; they will get a lot of business out of it.
YM: It will be common for everybody in the three first years, with a common software/hardware strategy. We want to have hybrid technology, but we don't want to have the cost going much higher in comparison with the package we have for the moment.
The idea is to use this on road sections and to use it partly on special stages like a kind of power boost, but we want to keep the same level of performance, we don't want to improve the average speed. But it's not defined at the moment, we still have to finalise how it will work.
What has the feedback been like?
JF: Honestly it's been very good. Right away, I'd say 80% were positive about it. Initially the other 20% were questioning what we were doing - is IndyCar going electric? That type of thing. But once we explained what we were doing, why we were doing it, I think we won over the doubters among the fans.
As for the manufacturers, you consult everyone you can and you try to meet as many of those different criteria as is practically possible, while also trying to get them on board with the way we're evolving and staying true to our DNA.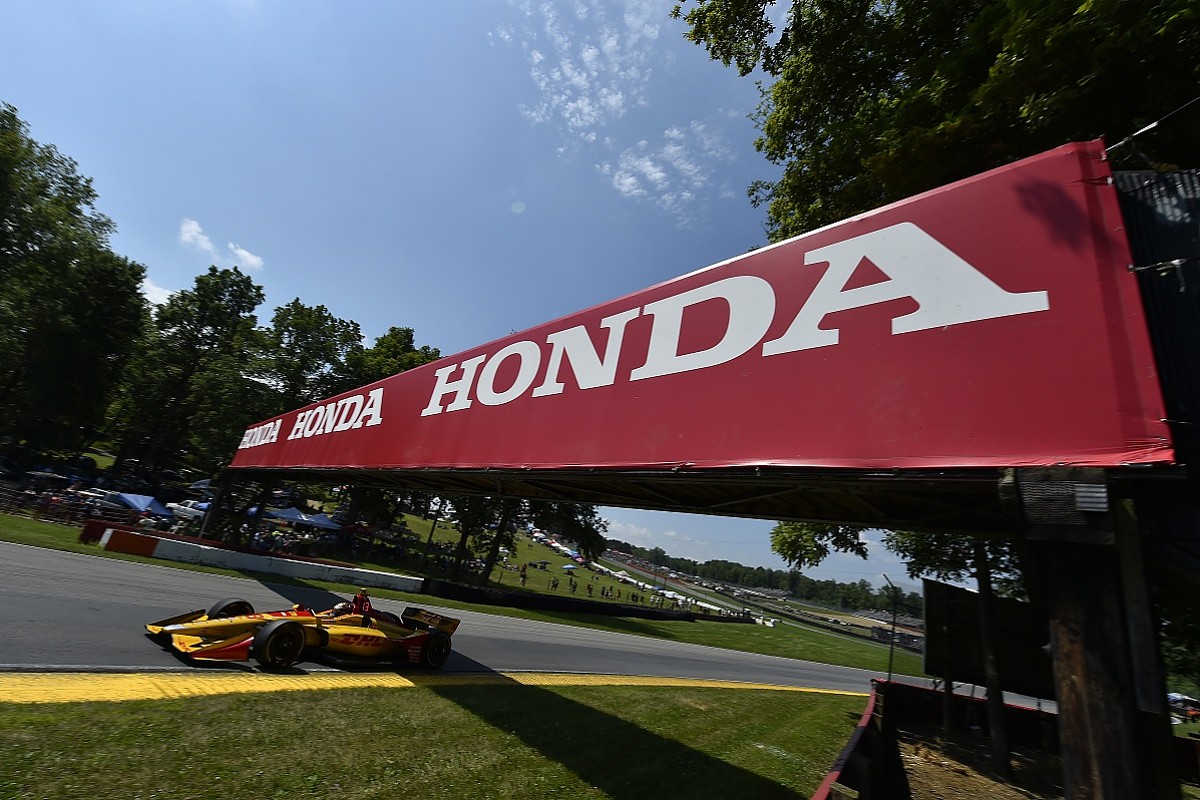 AG: Absolutely positive. If you put a percentage on it, I'd say 95%. Probably the 5% that wasn't positive were people that still have a hangover from Formula 1, when the engines went quiet and they're worried that we would have the same effect. But obviously it won't, it doesn't drive off the exhaust system - that's why hybrid in F1 went quiet. Ours drives off the gearbox, so it has no difference to the engine note.
YM: The manufacturers who are involved for the moment, I have positive feedback from all of them. The manufacturers are using this championship as a marketing tool, so we knew that there is no future for the manufacturers if there is not a hybrid connection for them.
Have you had many complaints, and what have they focused around?
AG: Any time you introduce new regulations there will be people that would rather you don't because it's going to cost them money. It doesn't matter what it is, any change of regulation costs money, and those teams that can't afford it are always the ones that complain the most.
"We always do everything we can to get the best deal for the entire series, we ask ourselves what's the return on investment by choosing this path or that path" Frye
I understand that, but if you took that view then you would never change the regulations and never do anything. The only negative from the teams is purely from the basis of, 'If I want to stay in then I've got to spend more money'. But the teams at the front half of the grid are all saying, 'We've got to do it, fine, let's get on with it, it's just a new regulation'.
JF [below]: No, because we wouldn't be able to supply them with accurate figures yet. One of the things we've always taken seriously is the economics of the sport, and I have the perspective of being a former team owner and director in NASCAR [with MB2 Motorsports and Team Red Bull], so I'm always conscious of not hurting our smaller teams.
We always do everything we can to get the best deal for the entire series. To do that, we always ask ourselves what's the return on investment by choosing this path or that path, and we consult the team owners and managers for their perspectives too.
We have a lot of smart people in our paddock, so why wouldn't we value their input? If they've contributed to the decision-making process, there are going to be few complaints when it's done.
YM: The main difficulty to finalise the technical regulation about hybrid is the fact that all the manufacturers are not involved with the same kind of hybrid technology. And they don't all use the same marketing claims for their technology, so it was the best compromise between all the manufacturers to be sure that the technology would make sense for them.
The third point is to be sure that we will have as efficient as possible a cost cap for this technology. We are still working on it, because we have several examples that when hybrid technology was introduced into motorsport in other disciplines, it was increasing the cost quite significantly.
Will there be any further benefits that we can expect from this?
AG: Probably an improvement to the racing, not that we need much! But it puts an extra element into the racing. However good the racing we have now is, it will be better by also adding the hybrid element because you've got what you've got now and the push to pass and push to defend.
"All the manufacturers are not involved with the same kind of hybrid technology" Yves Matton
JF: I can't go into specifics, but when we got the RFPs back from potential hybrid suppliers, there were things we learned from - technologies that are coming out and that everyone is not necessarily aware of right now. A couple of years from now, this system could look very different from how it is today. But as long as we continue to be fast, loud and authentic, IndyCar is open to looking at new technologies that create even more relevance, and being the testbed that it was for so many years.
YM: Using hybrid technology in motorsport at a high level could help us with [understanding] what is a good behaviour with hybrid cars. There are more and more hybrid cars around, but still it's not clear for everybody what is a good behaviour, and I think it will be possible to make a good link between mobility and motorsport to give people knowledge on how to react with hybrid technology and high voltage inside the cars.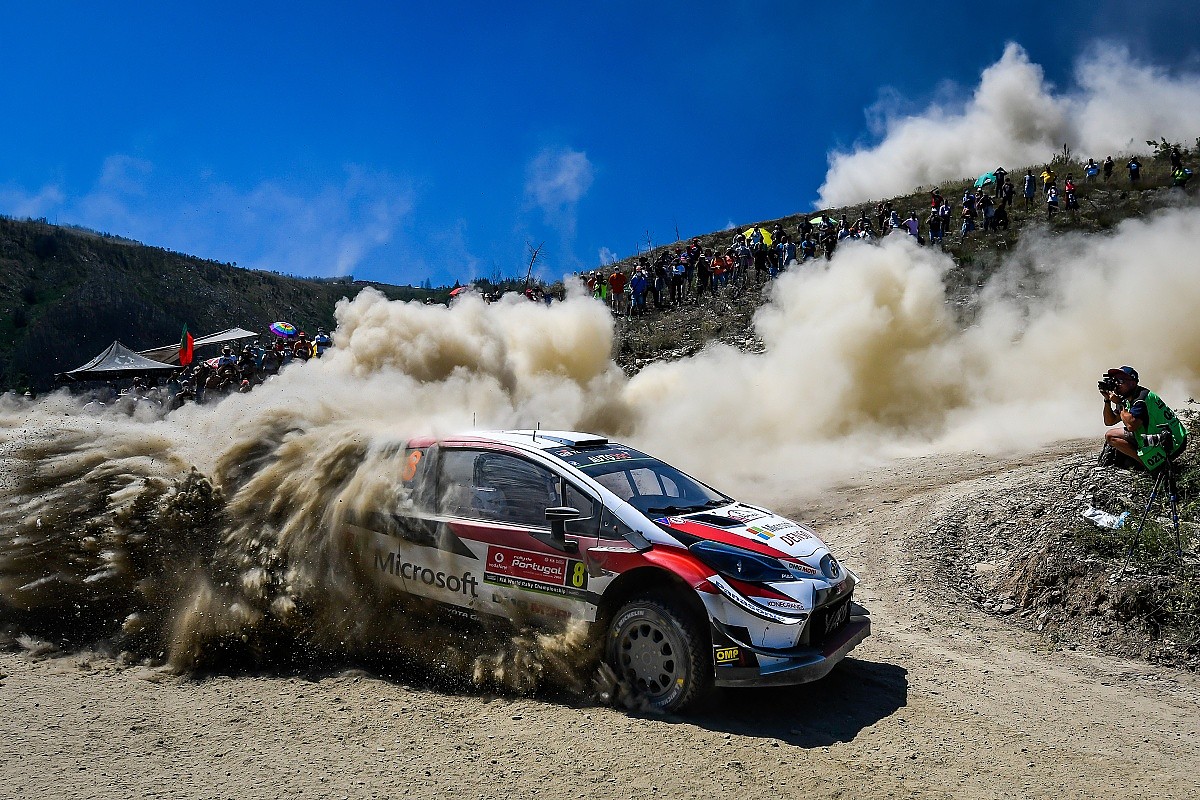 What we know so far...
Of the three series approached by Autosport, the BTCC is the most advanced in its plans for 2022, with Cosworth Electronics signed up to provide hybrid systems on an annual lease basis for £25,000 each.
A single 60-volt battery will drive a single motor integrated within the current Xtrac gearboxes, providing a boost of around 40bhp for a maximum of 15 seconds per lap. In place of ballast, boost will be restricted in line with a car's success.
Upgrades to the current NGTC machines to facilitate the systems are expected to cost around £60,000-£70,000 each, but will be spread over several seasons, with cars eligible to compete until 2026.
Cosworth has supplied electronics including steering wheels and data-logging systems to IndyCar since 2012 and is likely to be among the three companies the series is talking to. A final decision is expected in the first quarter.
Few details are known, but it is intended that a hybrid system will push peak engine output towards the 900hp mark from its current 700hp and make its existing push-to-pass system - 200 seconds of boost per race on road and street courses - more effective.
Likewise, little is known about the WRC's tender, with FIA rally boss Yves Matton admitting its efforts to introduce the finalised technical regulations "will be a quarter later than expected".
It is understood that its usage will be limited to slower sections of competitive stages and road sections by the FIA. Matton says the delays aren't solely over the hybrid package, but defining a common safety package for the next generation of cars.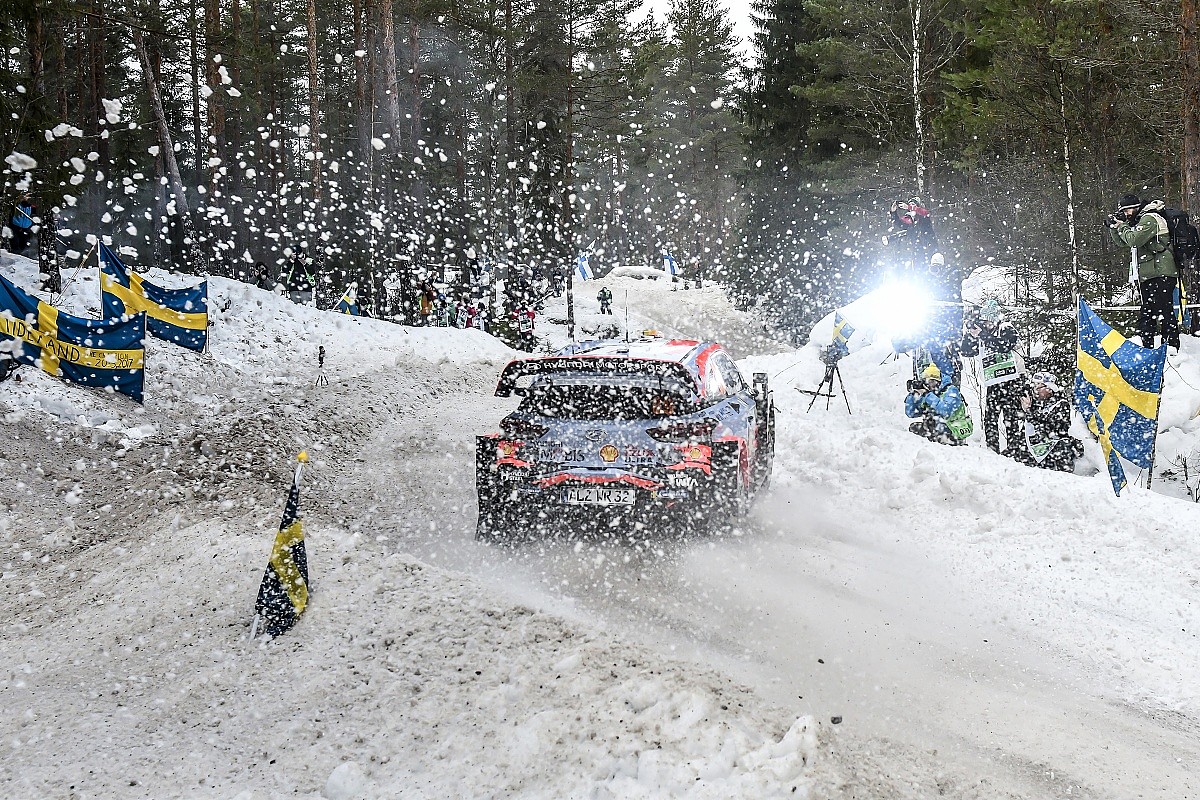 Why ETCR is going against the grain
While hybrid has been the popular choice for many to follow automotive trends, WTCR promoter WSC Group has taken the bold step of forming an all-electric touring car series, ETCR, which is scheduled to begin in earnest next April after a few promotional appearances later in the year.
SEAT's performance brand Cupra, Hyundai and most recently Alfa Romeo - represented by the Romeo Ferraris team that built the race-winning WTCR Giulietta - have all announced that they will build cars for the new series, while Romeo Ferraris has followed Audi and VW out of the WTCR exit door.
"We decided to go full electric for ETCR because for us there's no sense to have this bridge to go to new technology" Marcello Lotti
Series boss Marcello Lotti has targeted setting up regional ETCR championships from 2022, and professed himself pleased with what he has seen of the Cupra (below) and Hyundai in testing so far.
"We reached our target in performance and also cost control," said Lotti in Macau. "Clearly, costs have to be at least affordable - not like TCR, but considering it's electric it will be affordable."
But was hybrid ever considered?
"We decided to go full electric for ETCR because for us there's no sense to have this bridge to go to new technology," says Lotti.
"We considered it was much better to decide to develop immediately a full-electric vehicle, and I think it was a nice decision.
"Who knows? Tomorrow, probably hydrogen [will be the best option]. I think the best one could be nuclear! Why not? 15 years ago it was a fax, not an email."