As Ayrton Senna led the slow parade around La Rascasse to line up for the start of the 1988 Monaco Grand Prix, the teams and hangers-on watching from the pitlane turned silent, waiting with bated breath.
Among the crowd, March engineers Tim Holloway and Andy Brown hoped that Ivan Capelli's and Mauricio Gugelmin's Judd V8-powered 881s would hold together and steer clear of the barriers for 78 laps.
Conspicuous by his absence was the man who had put the team together in the first place. Instead of attending the highlight of the Formula 1 calendar, he was busy enjoying a club rally at Goodwood, where he could bask in relative obscurity. He enjoyed it so much that he did it again the year after.
The death of Robin Herd in June, 50 years after he co-founded March with Max Mosley, Alan Rees and Graham Coaker, robbed the world of a gifted designer and engineer, a giant of the customer racing-car industry and one of the most significant figures in 20th- century motorsport. He was 80 years old.
At his funeral were many significant figures from the history of motorsport, including Mosley and Rees, Sir Frank Williams, Adrian Newey, Adrian Reynard and Gordon Coppuck, as well as former drivers Teo Fabi and Bruno Giacomelli.
His legacy is still being written, with many of the engineers he gave opportunities to currently at the top echelons in Formula 1 and passing on knowledge of their own. The most senior of these are Newey - first let loose on an aerodynamic concept with the March 85C Indycar - and Mercedes technical director James Allison, whose career began at Herd's Larrousse UK concern in the early 1990s.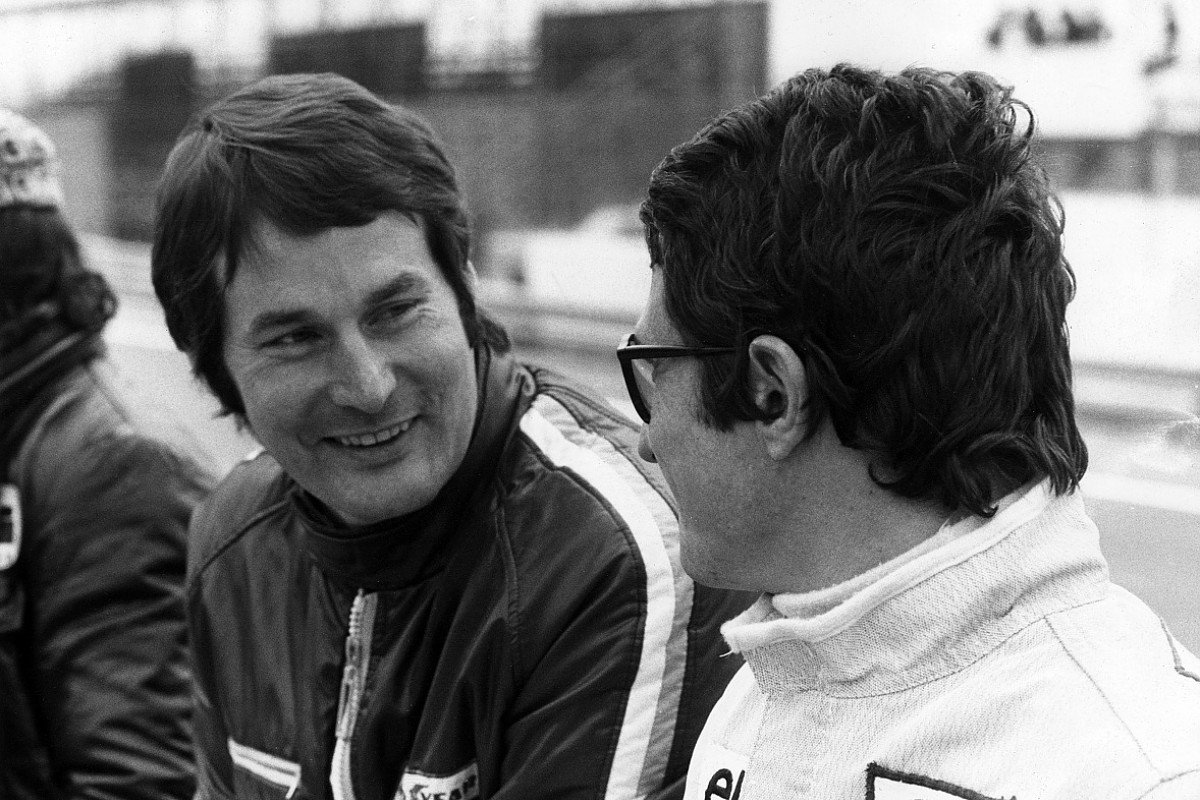 Herd was a man for whom motorsport should be fun. Perhaps that's partly because of his remarkable intellect - having graduated with a double first in physics and engineering from Oxford University in 1961 and worked as a design engineer on Concorde, it could be argued that it all came rather easily to him. But he combined this with an attitude that got the best out of his workforce.
"When you're working with people in a profession, you have to enjoy it, and he was the sort of person who would make sure that you enjoyed it," says Holloway, who played in goal for Bicester FC and soon clicked with Herd over their shared love of football.
"He would want to pick the England or the Oxford team before starting on meetings. That was his way of relaxing you, so you'd be a lot more open by the time you got onto the engineering side.
"He always said that motor racing is a hard business and if you can't enjoy it, then you need to get out" Tino Belli
"People were loyal to him because he wanted to befriend them to get the best out of them and he looked for the positives rather than negatives. Robin would never say, 'No, that's not a good idea' or discourage people. If it wasn't a good idea, he just wouldn't use it. He allowed you to express yourself and you would discuss it so that you thought about it yourself.
"He used to say to me, 'When you're engineering, the driver has to have total belief and trust in you that if you say to jump off a cliff, then they jump', and he used to have that philosophy across his workforce. If they were happy and content, they would give that much more."
"Robin was one of the boys, he was great in the drawing office at laughing and joking about with all of the employees," agrees Tino Belli, now IndyCar director of aerodynamics, who has project-managed the introduction of the aeroscreen for 2020.
"He always said that motor racing is a hard business and if you can't enjoy it, then you need to get out."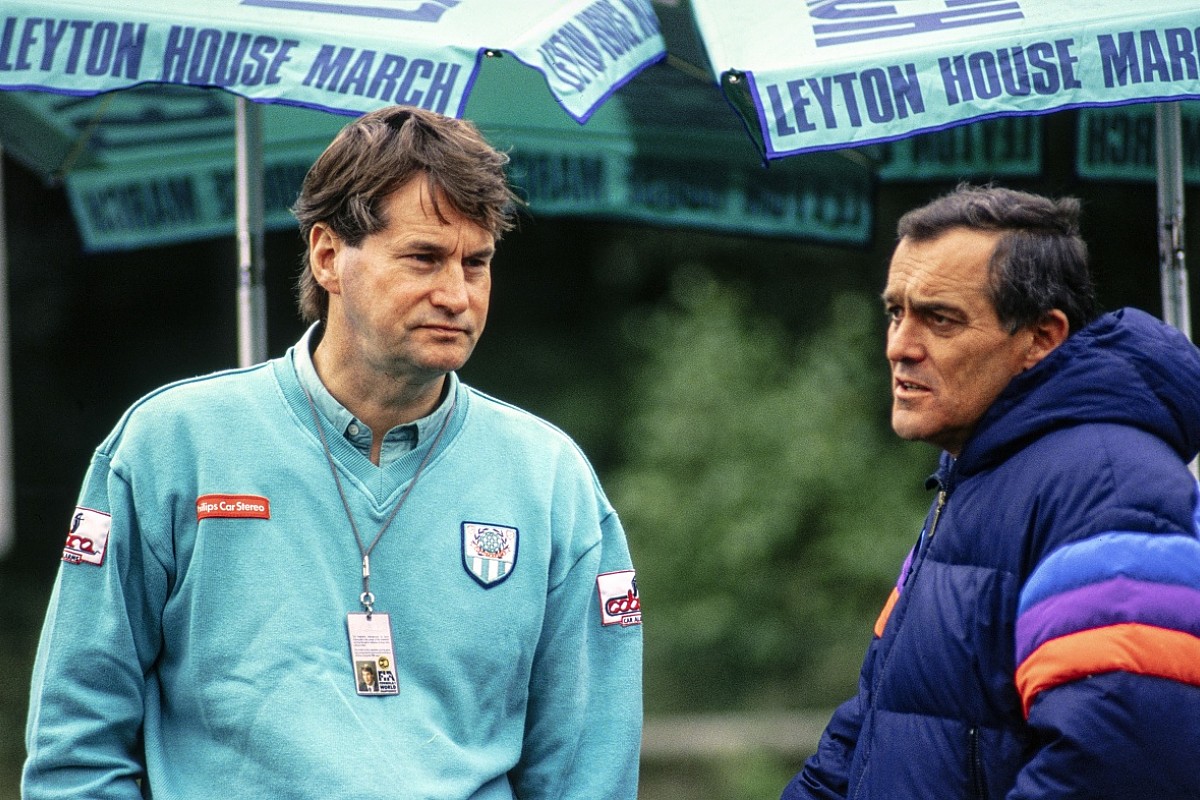 Belli describes Herd with great affection as "my motorsport dad" and spent the first 20 years of his career working under him, having been hired as March's chief aerodynamicist fresh out of university in 1984 after their shared passion for road rallying was raised in the job interview.
"He was more interested in the road rallying side of it all, and really that's how I got the job," says Belli, who started out engineering Michael Andretti's Kraco March and would go on to win three IndyCar titles as the technical director for Andretti's team in 2004, 2005 and 2007.
"He wanted me to be his co-driver and do the windtunnel testing! I was probably underqualified for the position, but I was a pet project. I honestly felt like I was his son and he was helping me all along the way."
The two regularly contested events together, with Herd - who trained at the Bill Gwynne rally school - flying in specially from the Channel Islands, where he was a tax exile, to compete. With the exception of one event where Herd ignored his instructions - "I was the only employee who managed to bollock him and get away with it" - Belli found him a competent driver.
"He got to be very good, like pretty much anything he put his mind to," recalls Belli. "He was a super-intelligent person and very determined, but also fun to be around and very considerate to other people."
Herd cared about the morale of his workers, hosting social evenings at his house to learn what was going on in the factory and whether anything needed changing. Such was the company's presence across multiple disciplines - in addition to F1, March was a prime mover in Indycars, Formula 2, its replacement Formula 3000, sportscars and Formula 3 - that employees were invariably stretched, but most found Herd a sympathetic boss.
"He used to load you with work, but he had the insight to see that if one of the 100 projects he gave you started to slow down then he would redirect some to someone else," recalls versatile designer John Gentry, who joined in 1970 as a design draughtsman from AC cars.
"So in that way, he helped you to get what he wanted."
"His first love was engineering and he wanted to be involved in more than just the executive engineering priorities" Les MacTaggart
"It always seemed that no matter how difficult it got, he was always able to absorb that pressure and not reflect it back on you," adds former March factory manager Les MacTaggart, who was until 2011 senior technical director for IndyCar and played a key role in attracting engine manufacturers and teams out of CART in the early 2000s.
"He was a boss that you weren't afraid to go and see, he was always constructive, he always listened and put you at ease."
"He was adamant that you had to have family time, so he wouldn't send me to race after race after race," adds Belli (below).
"When we were doing Indycars, we worked out which ones we needed to go to and shared the load out. He was careful not to ruin people's normal lives."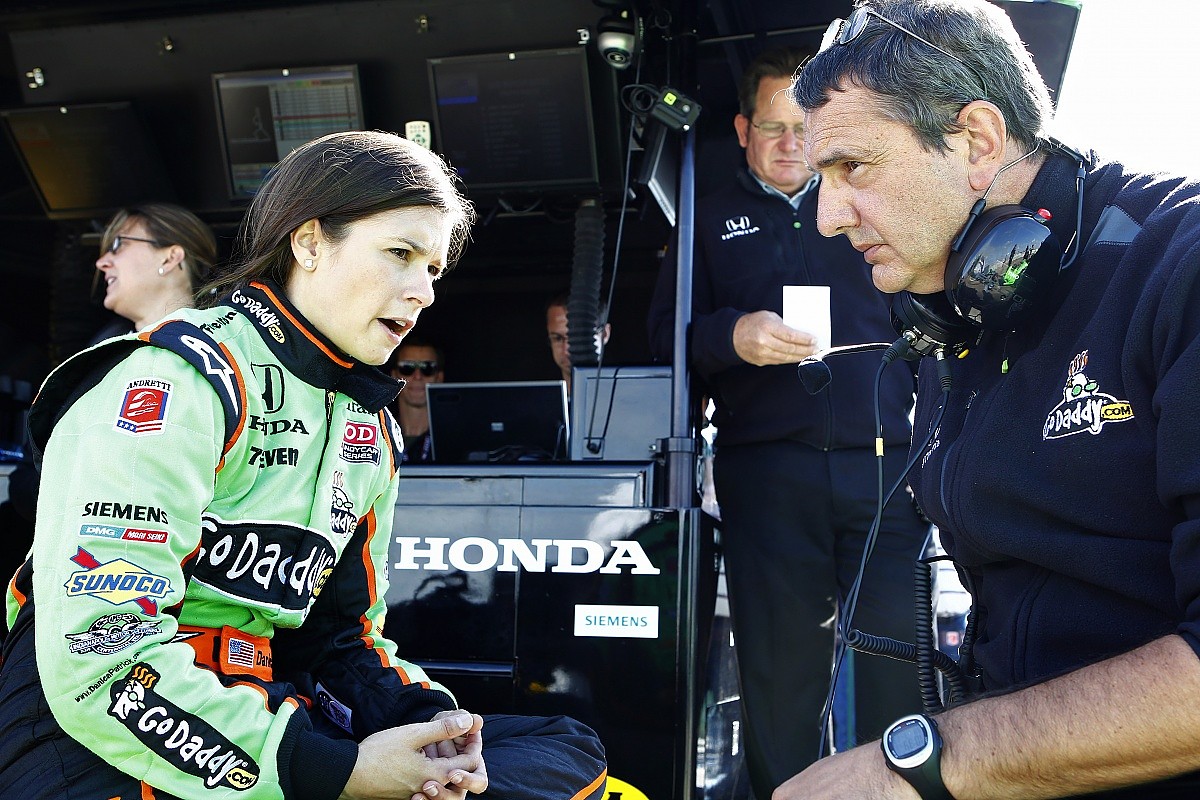 Engineering credentials
By 1978, Herd was the only one of the four founders still at March, as Mosley - who did so much to whip up interest in its early days - had sold his shares and decided to work for the Formula One Teams Association full-time, requiring Herd to take on more commercial responsibility.
This he did with great aplomb - MacTaggart says Herd "really could sell ice cubes to eskimos" - even if it was more by necessity than choice.
"I don't think he ever wanted to go back to the drawing board as such, but his first love was engineering and he wanted to be involved in more than just the executive engineering priorities," says MacTaggart, for whom Herd was best man at his wedding.
"Through commercial circumstances he was doing something he was very good at, but not something that was his preference."
"He was very astute about making money and that's a very unusual quality with an engineer," agrees Paul Crosby, who ran March's British F3 project in the late 1970s and went on to combine running his own composites firm with freelance race engineering.
"Normally engineers don't care about the money and just want to make the best car, but Robin had a handle on both of those.
"The car was built as cheaply done as possible, but still with the engineering integrity that he wanted. He revolutionised the build of cars for a price. He was very commercially aware with everything he was doing."
The perception of Herd as entrepreneur first, engineer second often means his technical acumen is overlooked, but that would be a mistake. His first move into motorsport came with McLaren in 1965, designing the M6A Can-Am car that won five races out of six in 1967, and the M7A in which Bruce McLaren won the 1968 Belgian Grand Prix.
Herd also worked on Cosworth's ambitious four-wheel-drive F1 project prior to March, where his rudimentary design for the 701 - designed and built in three months - qualified 1-2 for its first grand prix at Kyalami in 1970 and won its second at Jarama. Simple but effective, it spoke volumes for what March would become.
Although its fortunes in F1 waned - Ronnie Peterson's victory at Monza in 1976 would be the company's last - the March juggernaut rolled on unabated.
By 1984, and the second of its five successive Indianapolis 500 wins, March had 29 out of 33 cars on the grid, with even Roger Penske - who fielded Rick Mears, Danny Sullivan and Al Unser to wins in 1984, 1985 and 1987 in Marches - opting to downscale his in-house manufacturing operation in favour of a more cost-effective solution.
This was all despite the fact that Herd invariably drew "very little", according to Gentry, and was typically more interested in concepts than the detail.
"He was a really clever guy and he helped me enormously to understand how the car worked, although he probably didn't know it at the time" Paul Crosby
"I remember some drawings of the 701 he'd done before I arrived, but it was just a very basic car - the only dimension on it was the 30-degree angle of the radiator," says Gentry.
"But he was a brilliant designer, he was good at giving whatever project it was his ideas and made sure that it never got out of control. It was unusual for him to come back and say, 'You haven't done what I wanted.' He planted the seeds, if you like."
"He produced computer programmes for predicting car performance in the days when you had to drive up to London and put the data into a main-frame computer; it wasn't easy," recalls Dave Reeves, who rose through the ranks from the fabrication shop when he arrived in 1969 to become general manager and eventually MD of March Cars when Herd departed in 1990.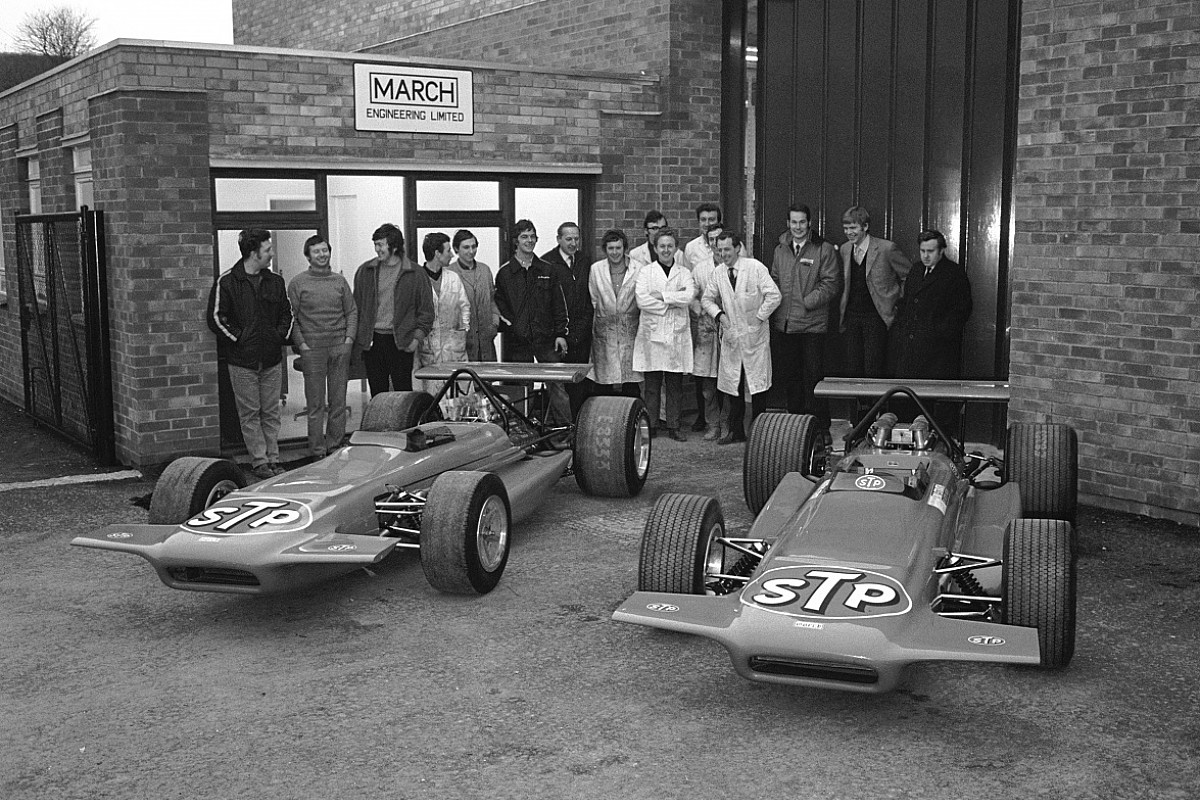 Reeves characterises Herd as a big-picture thinker who "really wasn't a details man" and "had very little interest" in the particulars of manufacturing processes, which was in complete contrast to Herd's old boss, Cosworth DFV designer Keith Duckworth, who Reeves also knew well. But this had its benefits.
"Keith was always down to the minutest detail and that just wasn't Robin's bag, but Keith's approach limited what he could actually do because he spent so much time over every last detail," reflects Reeves.
"Robin had the broader brush and could accomplish more."
Alan Mertens, who for much of the 1980s ran the drawing office at Bicester and later went on to design the Galmer that won the 1992 Indy 500, admits that his relationship with Herd was cooler than others. "I had no time for football and things like that, so our relationship was cordial, we never became buddy-buddies," he says.
But Mertens describes Herd as a "genius" for his ability to zero in on the Achilles' heel of a car, while Crosby learned important lessons from observing Herd trackside.
"He was a really clever guy and he helped me enormously to understand how the car worked, although he probably didn't know it at the time," says Crosby.
"I think testing really was his passion. He very rarely stuck around when we went to a race. He was there for qualifying and he would then be gone. Engineering and design was his passion, and you can't influence it once the guy sits in the car and starts driving it."
"He would understand the whole aspect of the car," adds Belli.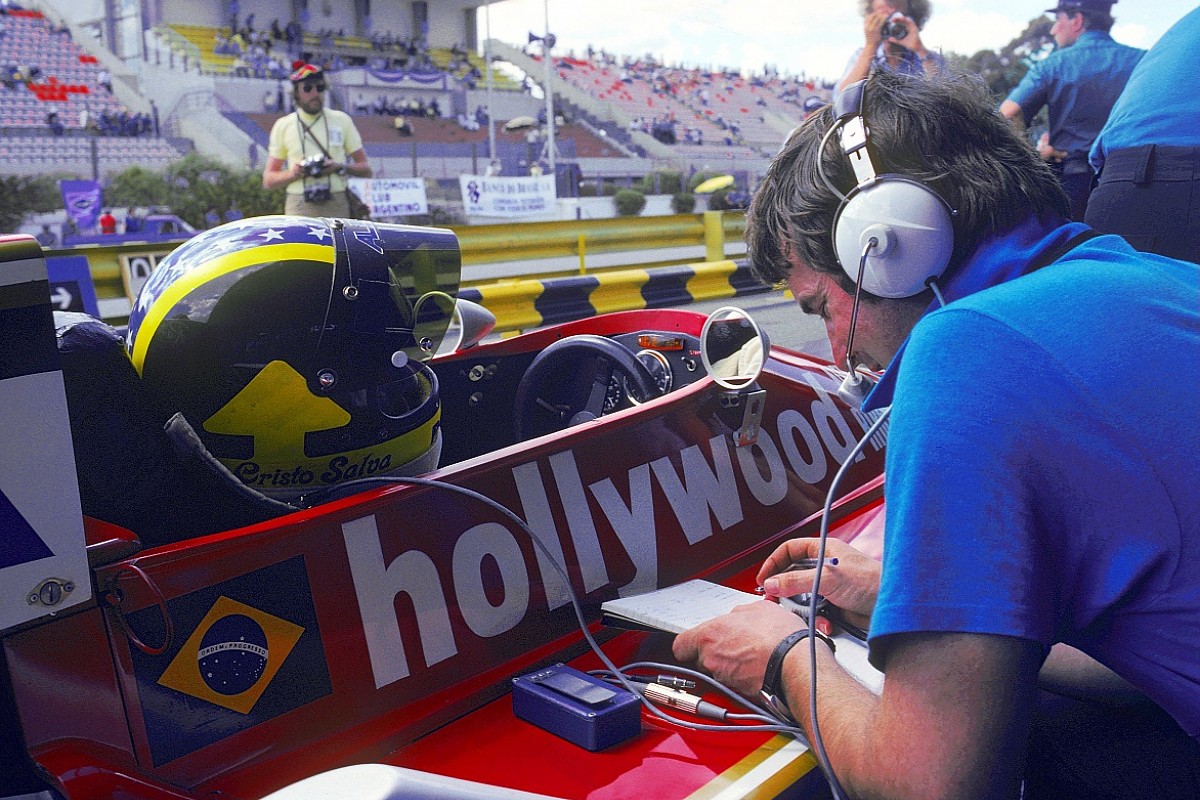 "There was no real data acquisition, so the driver was your data acquisition system; you had to know how to question the drivers in a way that built confidence. There was a lot of psychology involved, but he was awesome with the drivers. He could get right into their heads, he knew just how to handle them."
One famous example was when Giacomelli raced for the works March team in F2 in 1977. Speaking very little English, and Herd knowing limited Italian, they famously communicated in Latin.
"He was always calm, he'd never get flustered" Tim Holloway
The following year Giacomelli became the fourth March driver after Ronnie Peterson, Jean-Pierre Jarier - nicknamed 'Jumper' by Herd due to his proclivity to climb the Thruxton kerbs - and Patrick Depailler to win the F2 title, and was succeeded by Marc Surer and Corrado Fabi.
Christian Danner, Ivan Capelli and Stefano Modena gave March the first three F3000 titles in cars designed by Brown, but when March was floated on the London stock exchange in 1987, its new status as a publicly listed company coincided with its fortunes taking a nosedive.
Not helped by the rise of its F1 arm - resurrected in 1987 - which poached many of March's best brains and left its customer-racing base exposed with the rise of Reynard, March switched its attentions towards special projects.
By the time the global economic downturn hit and manufacturers decided against renewing, Herd had left his post as non-executive director and set up his own design consultancy, GenTech. His first hires were Holloway, Belli and MacTaggart, and together they produced an updated version of the 1990 Osella for Gabriele Rumi's newly-renamed Fondmetal team, then signed a deal with Gerard Larrousse for 1992.
Designing the car in-house and outsourcing the build to trusted suppliers proved effective, and their cars were usually competitive at the start of the season before being outdeveloped by better-funded rivals. When Larrousse's coffers ran dry in 1994, Herd returned to Indycars on a one-year R&D contract with Forsythe Racing, but the fire was dimming and Herd soon wanted out.
It came as no surprise to Holloway. "The travelling does take its toll," he says.
"Robin did a lot of transatlantic travelling for quite a few years and that was hard on him."
Herd bought Oxford United in 1995 - but sold it three years later amid a stalemate with the local council, reluctant to sell the land around the club's half-finished new stadium - and became absorbed in biotech and recycling, noting its potential for enormous growth.
The legacy
But try as he liked, Herd could never truly escape motorsport.
Not only because he was frequently approached for his endorsement to use the March name in other new schemes, but because his wisdom greatly impacted those he mentored. That included son Mark, who has 30 years in the industry under his belt, most recently as a senior engineer at Wirth Research.
"He was always calm," says Holloway. "He'd never get flustered and that was what I tried to portray when I was engineering. But it's easier said than done!"
Holloway recalls drawing inspiration from Herd when he worked as Jordan's chief engineer and launched a surprise F1 title challenge in 1999 with Heinz-Harald Frentzen.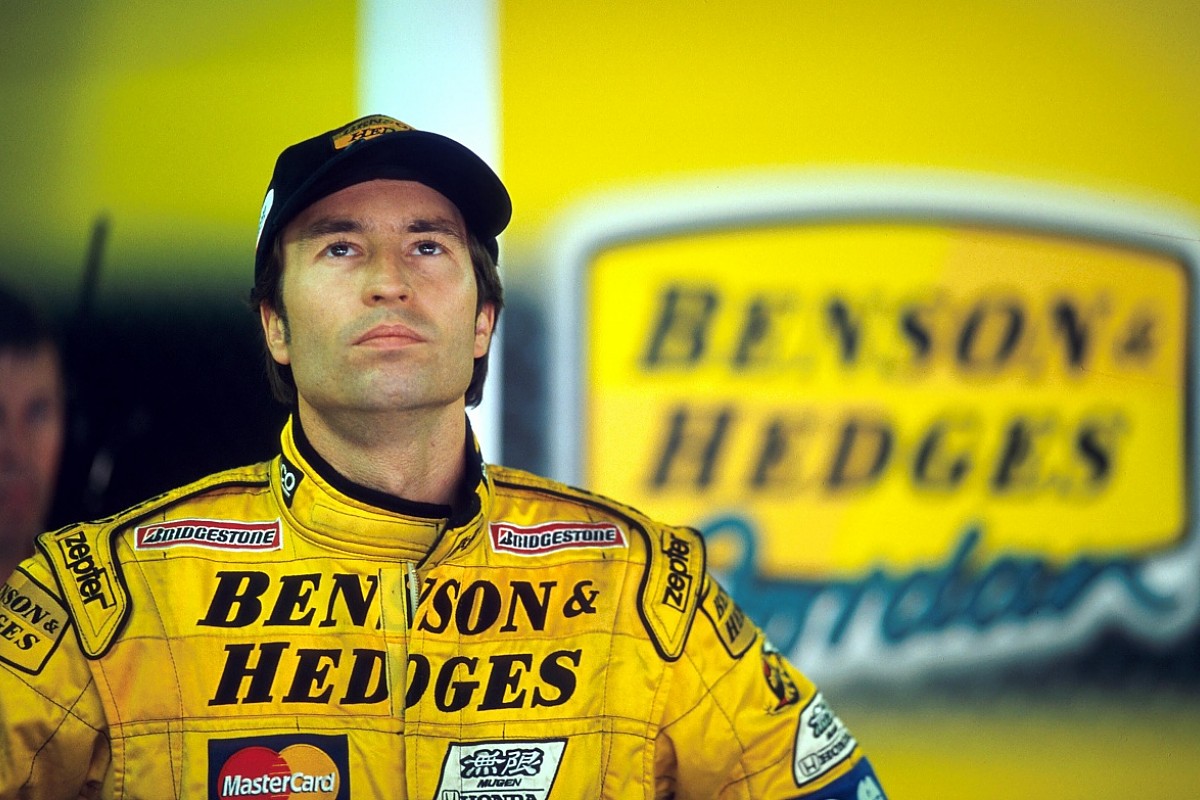 "He was very sensitive and had to be handled properly," Holloway says.
"Eddie Jordan used to be thick on Frentzen all the time, whereas a Robin philosophy would have gotten more out of him. If you didn't use the big stick and befriended him, he was a far better driver."
"He was a great man in motor racing. There are so many people that owe their livelihoods to him" Dave Reeves
Mertens too could see the value in Herd's approach and attempted to replicate it at Galmer, where he was joined by fellow ex-March men Brown and Tim Wardrop. "I tried to use the same principle he used of hiring people that were better than me, because ultimately the more successful they are, the more successful the company is," says Mertens.
"And never to expect people to be your clones. The reason you hire clever people is because you want them to make your company better - you don't want to hogtie them under a regime entirely dictated by your own opinions.
"As Robin put it, 'Anybody who claims he knows it all is either a liar or a fool.'"
For Reeves, there is no doubt about Herd's significance in the industry today.
"The bottom line was he was a great man in motor racing," he says.
"There are so many people who came through March and are involved in motor racing even now that owe their livelihoods to him."
The next time Mercedes and Red Bull do combat in F1, it would be worth remembering that.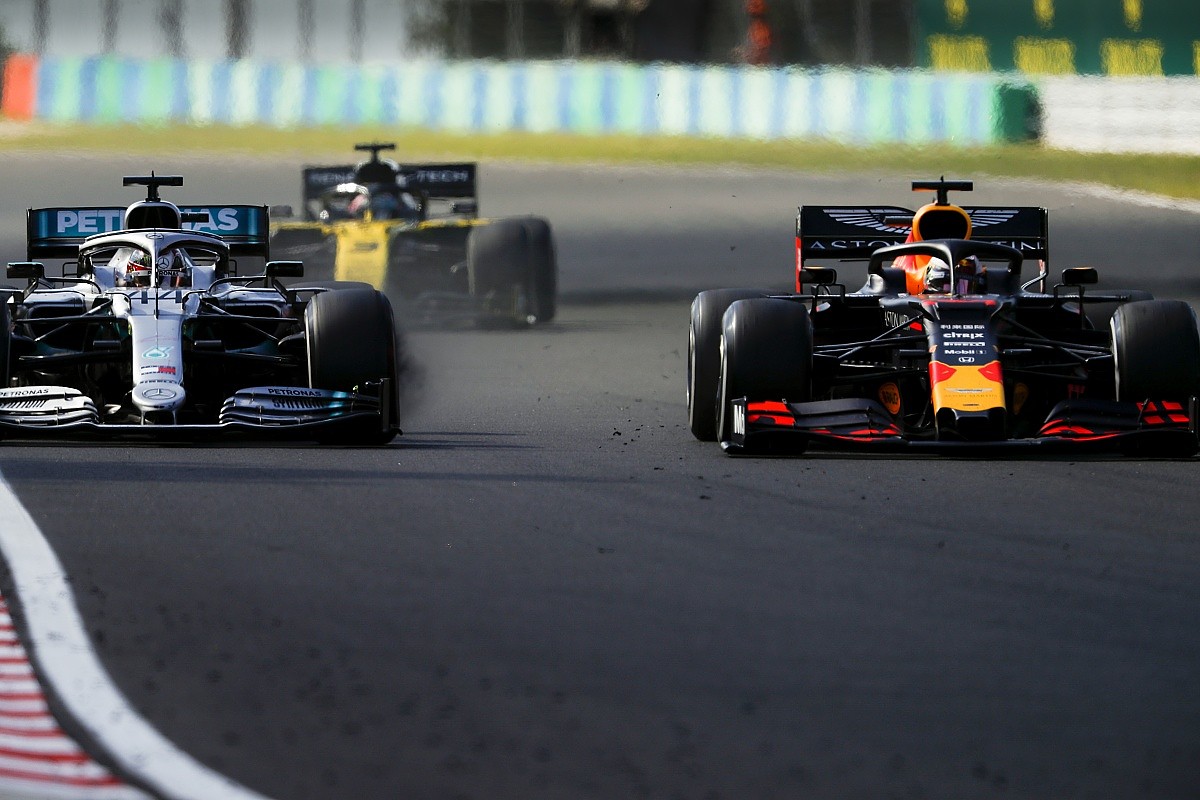 Tree of talent
Countless motorsport figures owe their involvement in motorsport to Robin Herd and the companies he led.
From the initial March intake of 1970, which included future Ferrari and Tyrrell technical director Harvey Postlethwaite, to his Larrousse UK design consultancy, where current Mercedes technical director James Allison learned the ropes, Herd's impact on the industry runs deep.
John Gentry had spells in Formula 1 with Toleman, Renault, Brabham and Leyton House, and went on to co-found the Triple Eight touring car racing juggernaut in late 1996. He admired Herd for his willingness to give opportunities to young talent.
"I owe him everything," says Gentry (below), who cut his teeth race engineering Jean-Pierre Jarier's ATS in 1978 at Herd's behest.
"He was a remarkable man. Even when I left March, he didn't forget me. If he thought there was something that would interest me, he would ask me. He didn't forget me and I won't forget him."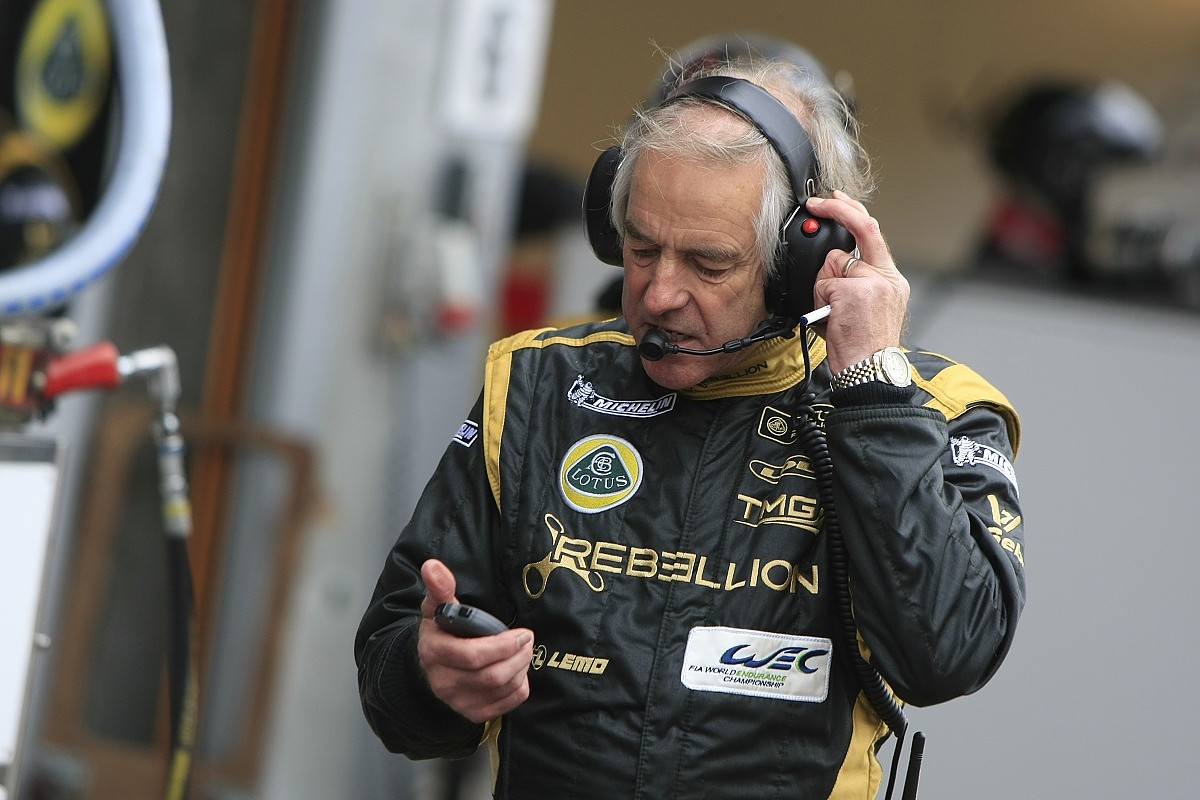 In the same way, Herd promoted Tim Holloway from the March machine shop into the drawing office shortly after his arrival from the MoD in 1975, which set him on his way to holding senior design roles with Leyton House, Larrousse, Jordan and Zytek.
"He helped me straight away, and helped lots of people in different ways" Holloway
"Without him, I wouldn't have had the career I did," says Holloway, (below left with Ivan Capelli and Adrian Newey) whose Zytek LMP2 design was the last open-top car to win at Le Mans in 2014 with Jota Sport in LMP2.
"Robin decided whether you went into the drawing office or not, so he helped me straight away, and helped lots of people in different ways."
Paul Crosby admits to being "a little bit in awe" of Herd in his early days, but was soon disarmed by sharing lifts with Herd on the way to tests. When he left March in 1981 to set up his own composites business, he did so with Herd's full blessing and worked out his notice in the fibreglass shop to learn the necessary skills.
"I left in February 1981 with an order from March to produce airboxes, headrests, sidepods and bits and pieces for specific cars in Atlantics and stuff," he says.
"He kicked me off and kept me fed with quite a few jobs over the years."