It's a grey-and-gloomy Tuesday morning when Autosport ventures west along the M4 to a garage on the perimeter of Castle Combe. As the inevitable rain takes hold, the shelter offered by Circuit Motors seems very appealing.
Inside, a modified 1.6-litre Ford Fiesta ST180, not a million miles away from those regularly appearing in the Castle Combe Racing Club's (CCRC) Hot Hatch Challenge Series, is straining on the tethers keeping it arrow-straight on a dynamometer. And hitting some eye-catching numbers too.
Garage co-owner Leighton Wilson, a specialist in ECU mapping under the Sabre Tuning trading name, has put his car on the rollers as a test mule for two different types of fuel.
The first is a super-unleaded 99 octane of the kind club racers may pick up from their local filling station in a jerry can, and the second a race-specific octane blend, RX102, produced by VP Racing Fuels.
Wilson had already seen very respectable results on an upgraded Ford Focus RS Mk1 owned by business partner Paul Shepherd, rising from 328bhp on 99 octane to 361bhp using RX102, and the Fiesta's output is similarly transformed following some careful mapping to ensure it has the best effect.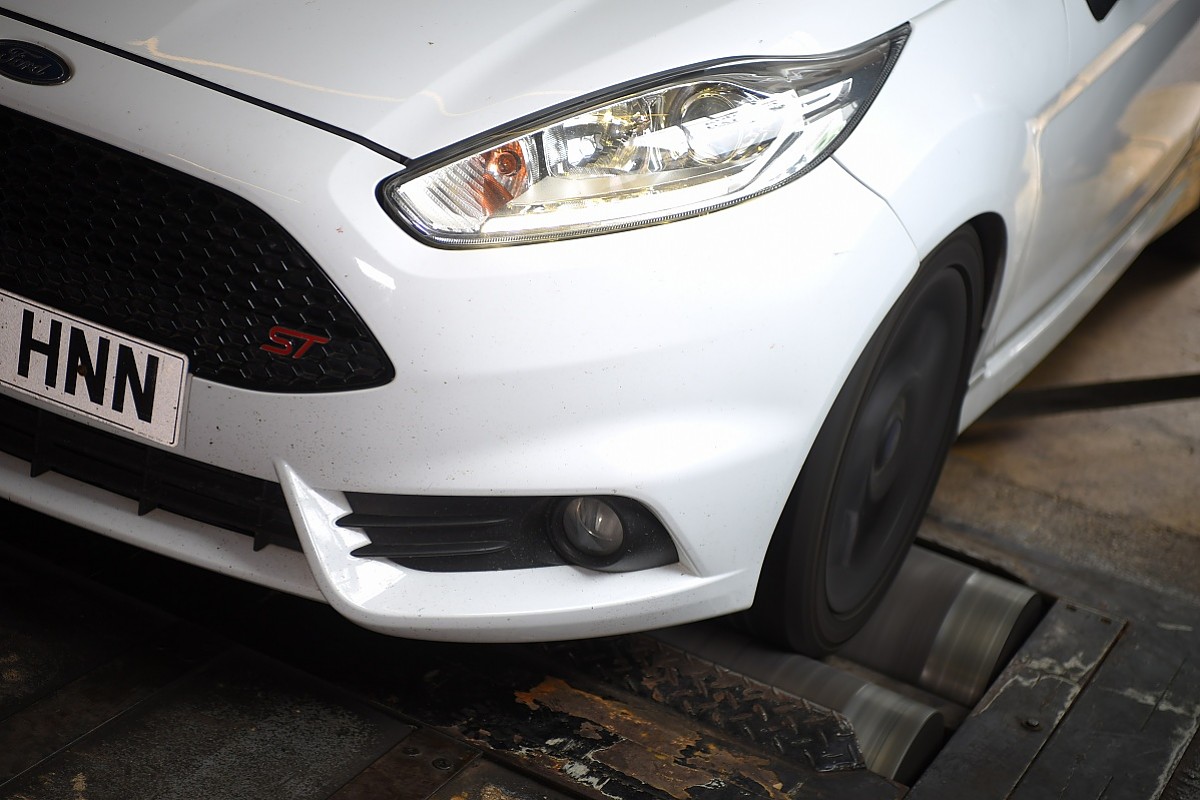 From an opening gambit of 361bhp on the 99 octane, the Fiesta hits 405bhp on the RX102 - poured straight from a container transported from VP's facility in San Antonio, Texas - with an equally impressive improvement in torque figures from 295lb ft to 331lb ft.
Beyond the swirl of numbers, it underlines an important point - that specially formulated race fuel backs up its claims to improve performance. So could club racers be missing a trick in their pursuit for those last few tenths?
For Wilson, it's "a no-brainer" for club racers to optimise their existing packages by first investing in tyres and fuel before tweaking turbos, exhausts and filters that will offer only marginal returns.
"When your competitors are running it and they've got 40 horsepower more, what are you going to do?" Leighton Wilson
"Every car that I tune for road use, I recommend they use the best fuel possible, because what's the point of bolting all this extra stuff on and then letting it down with poor fuel?" he says.
"To get an extra 20 or 30 horsepower out of some engines, you could spend ad infinitum really, yet with the race fuel it's a few hours' tuning getting it right and you're pretty much guaranteed to get those gains.
"When your competitors are running it and they've got 40 horsepower more, what are you going to do? I've tuned six or seven cars that are running in the Saloons and three or four in Hot Hatches and they're all on 102 fuels. You can't not be really."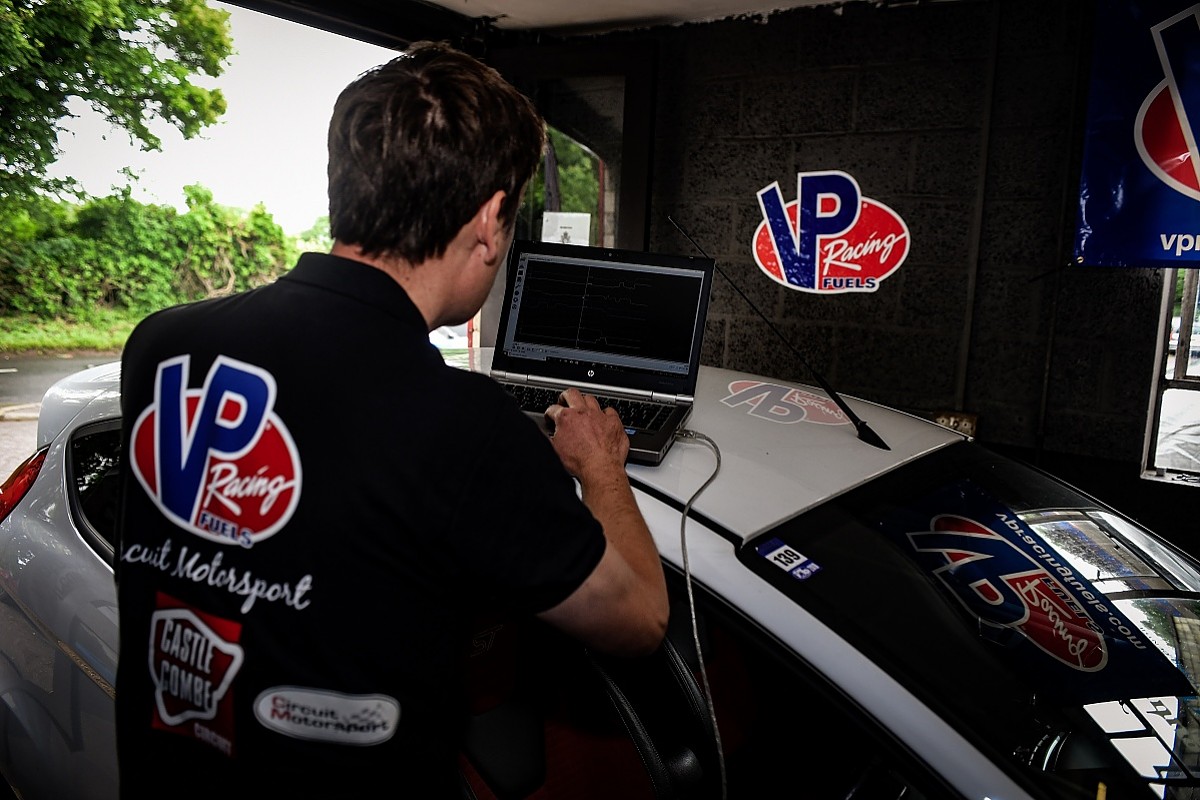 It's now much easier for club racers to access this level of performance too, with VP Racing Fuels expanding its presence in Europe and the UK.
It was founded in the 1970s by self-taught chemist Steve Burns, who had spent weeks in the Library of Congress studying declassified military documents and first applied his learnings in his parents' garage.
Burns soon found success in drag racing with his first formulation, C12, adopted by NHRA engine-building luminaries Buddy Morrison and David Reher, and parlayed it into a market-leading brand that now has more than 70 fuel blends and additives available, covering everything from boats to drones, lawnmowers and remote-control cars.
The company is now becoming increasingly prominent in UK motorsport circles, its recently-formalised fuel partnership with Castle Combe following on from a further extension to its official fuel deal with Santa Pod Raceway and facilitated by the appointment of Race Fuel Logistics and Old Hall Performance to handle importation and distribution of VP's fuels and consumer products full-time.
VP's European operations are headed by Peter Coleman, a passionate supporter of club motorsport who earned his stripes marshalling at Oulton Park and can often be found lap-charting at Historic Sports Car Club meetings.
Coleman (below) is on hand for the dyno tests and says the results demonstrate that race fuel is "worthy of as much consideration as tyres, gearboxes and/or suspension set-up."
"It's not all about how much you spend on the fuel, it's what you choose and how you optimise it for your usage," he says.
"It's quite rare to get the chance to run a test to observe the benefits of using race fuel in incremental steps, and there are some invisible benefits as well in terms of engine longevity."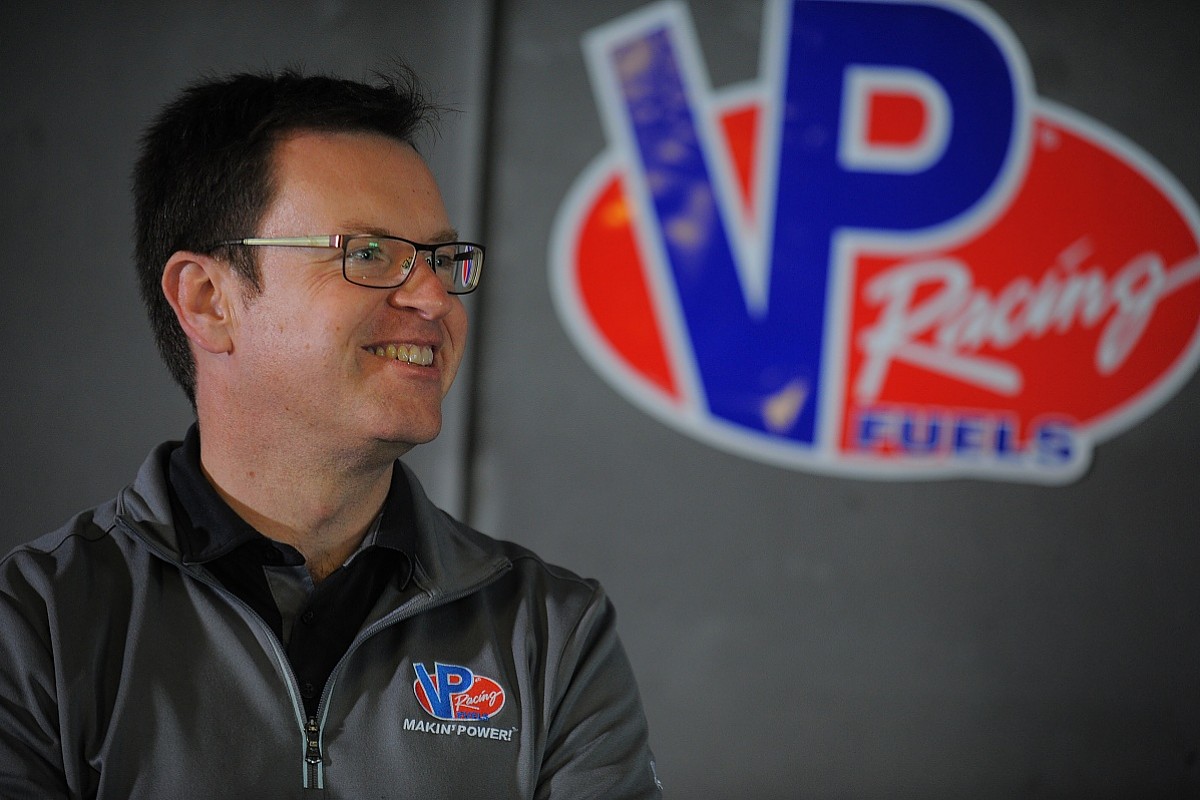 Tom Davis, Castle Combe's head of sales and marketing, anticipates that with greater access to race fuel, trust from the marketplace will quickly follow, but stresses that CCRC competitors will not be forced to use the product.
"The fuels have proven themselves and it's not us enhancing anything, it's not staged - it is what it is on the tin," he says.
"There are no regulations saying you've got to use it, but what we're finding is people want a safe, consistent fuel they know will work and that you haven't got to transport around the country.
"Getting a race fuel which you know is the same mix every time means that you have the guarantee of consistency." Peter Coleman
"The cost of getting fuel delivered can be quite expensive, so if it's at a venue and you build up trust in it, then the likelihood is you're going to use it."
Of course, not all organising bodies will allow competitors to run race fuel and will either place restrictions on octane boosters or cap the octane rating. Sometimes the wording can be confusing to unpack, as the Motorsport UK blue book has two definitions for pump fuel, so it's always worth checking first with the championship you plan to enter.
When contacted by Autosport, the CCRC confirmed that it allows competitors to use 102 octane, although the regulations for its Production Saloon Car Championship stipulates that "only Pump Fuel (petrol, LPG or Diesel) as defined by Motorsport UK Regulation B 'Pump Fuel' may be used".
Regulation B refers to "Petrol or Diesel in compliance with FIA Appendix J Art 252, Article 9", which lists 102 as an accepted octane rating. For competitors who are able to use race fuel, Coleman says the choice is clear.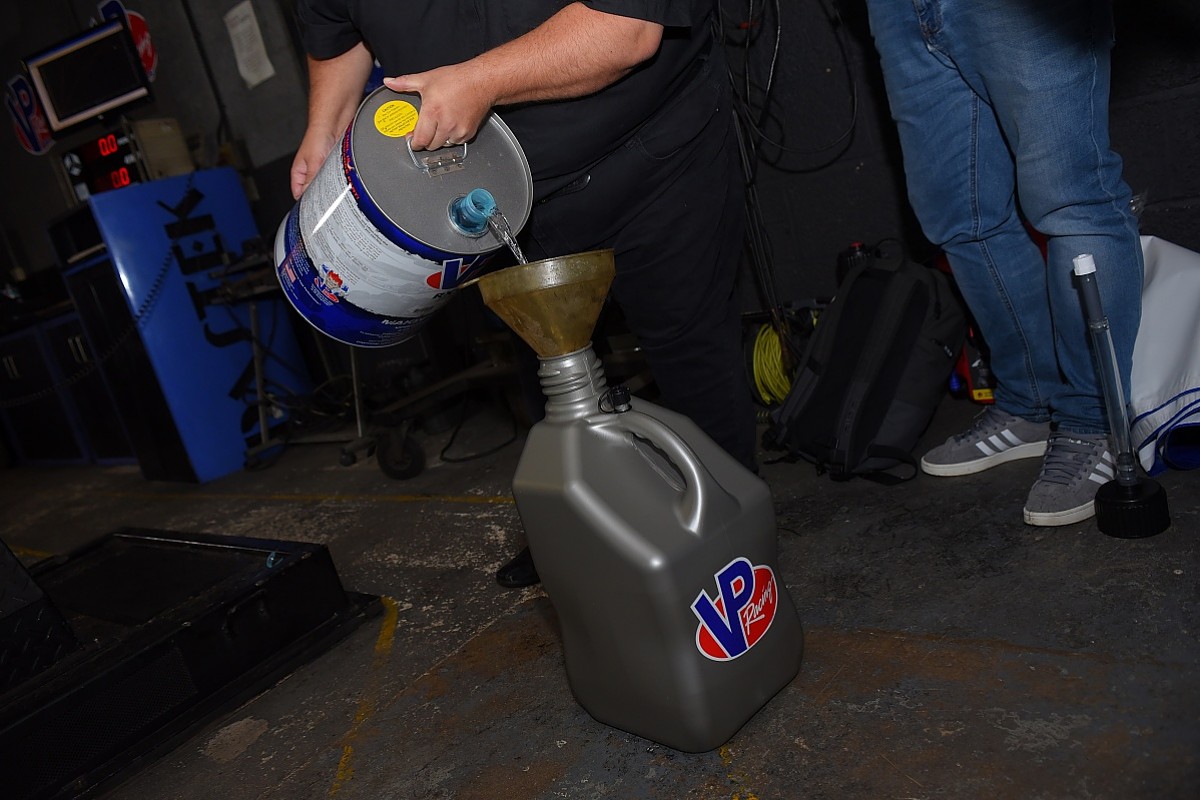 Concerns over cost are understandable, but compromising with pump fuel comes with risks not present with race fuel, as the quality can differ wildly depending how long it has been sitting dormant and whether it has been exposed to oxygen or contamination during that time.
"Getting a race fuel which you know is the same mix every time means that you have the guarantee of consistency," says Coleman.
"It hasn't gone from a tank where it's maybe been exposed to air, or hasn't gone into a jerry can where there could be detritus that could harm the engine. It's gone straight from the production facility into a sealed can, and the next time it gets opened it's about to go in your vehicle.
"People will always compare the cost of racing fuel to the illuminated figures that they see at the side of petrol stations, but it's a totally different product for a totally different use. But when you put it in terms of the cost of engine rebuilds, what people are paying to get to the level of competition they want to be at, relatively speaking the cost per litre of the fuel is actually one of the best investments you can make.
"There are practically infinite means of spending money to improve the performance of your racing car, but racing fuel gives an option where you don't have to commit to an enormous sum of money. As long as it's mapped properly and the engine is tuned to it, you'll see rewards."
Whether the car in question is a modest Fiesta or something with more punch, realising VP's motto of 'makin' power' never seemed quite so simple.
To find out more about VP Racing Fuels, click here. Products can be purchased online through its UK distributor, Race Fuel, or through Old Hall Performance.