There are few sights more spectacular for the trackside motorsport fan than 30 squabbling tin-tops barrelling en masse into the Club chicane on the first lap of a British Touring Car Championship race at Thruxton.
From bouncing off the rev limiter in sixth, they stamp on the anchors and crash down the gears, each on the absolute limit of adhesion attempting to scrub off speed, without leaving space for an opportunistic rival to sneak past.
In the moment, it's only natural to laud the bravery and skill of the gladiators behind the wheel, without giving a second thought to the intricate web of interconnected parts that make up the brake system.
In the BTCC, that means the discs, pads and calipers, as well as the pedal box and master cylinder, with each car running slightly different set-ups front to rear depending on which axle receives drive.
But for all its visual impact, the inner workings of braking systems remain shrouded in mystery.
As the exclusive supplier to the BTCC, DTM and Australian Supercars, along with many Formula 1 teams, several World Rally Championship manufacturers and around half of the NASCAR Cup field week to week, Coventry-based brake and clutch manufacturer AP Racing is perfectly placed to provide an insight into the demands of different motorsport disciplines on braking systems, and the challenges involved in meeting them.
Since 2000, AP Racing has been an autonomous entity within a larger automotive braking systems group and has its own in-house engineering, manufacturing and testing capabilities, which it is building on with significant internal investment.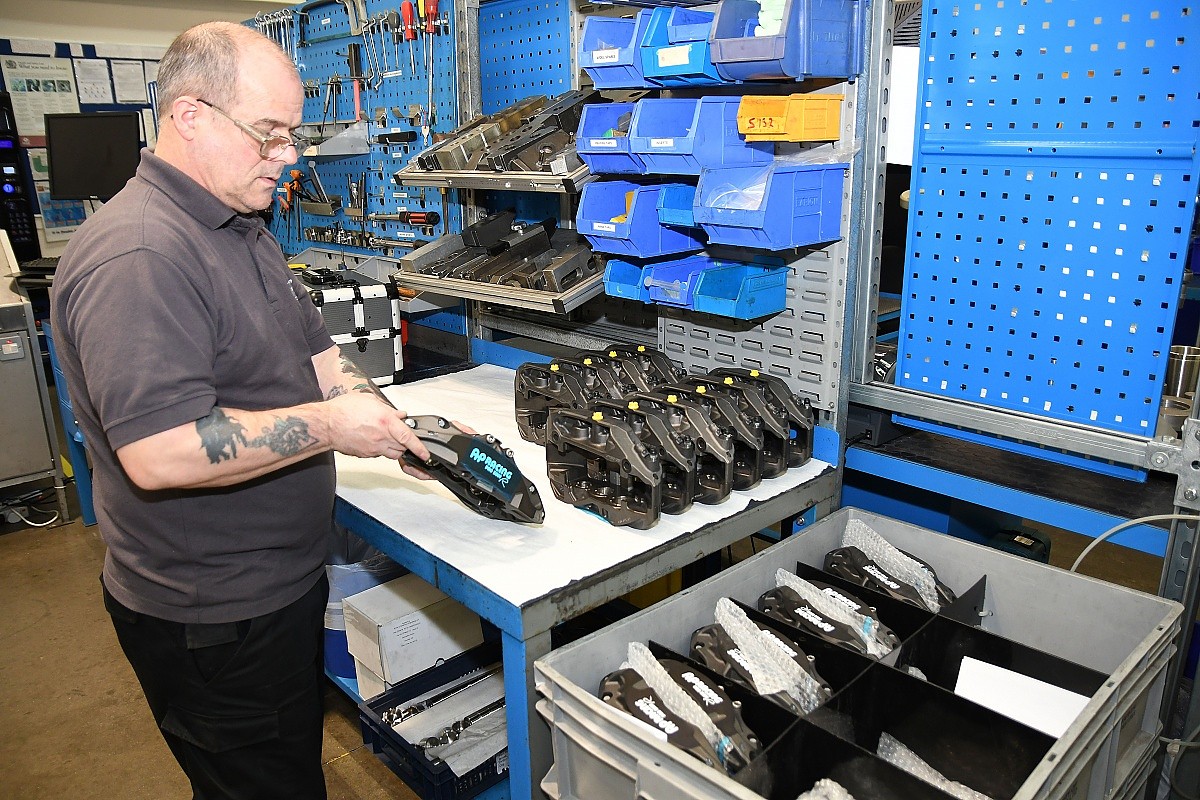 A new adjacent facility has been added that aims to win business from automotive OEMs, including a semi-automated production line for road-based applications, a new dynamometer offering NVH (noise, vibration and harshness) and environmental testing and a dedicated mechatronics development lab.
But as the name suggests, racing remains its core purpose. Meeting rooms have names such as Hailwood, Tyrrell and Hunt, and the main lobby is adorned with models and posters that leave visitors in no doubt of the company's motorsport heritage.
Its products have been used continuously in F1 since Jim Clark's Lotus 49 won at Zandvoort in 1967, and an AP Racing clutch or brake product has been present on every grand prix-winning car since.
The issues of cost and regulations are linked, with rulebooks designed to limit spend by prohibiting carbon brakes that offer greater performance but at significantly greater expense
Compared with the BTCC, the complexity is in another stratosphere in F1, where the braking, electronic brake-by-wire and MGU-K energy-recovery systems are constantly interacting, and just one part of the chain faltering can have drastic effects.
Jason Carpenter, a former Williams windtunnel technician and Pirelli trackside support engineer, joined AP Racing last year as an 'F1 race engineer' with responsibility for providing support to brake and clutch customers at every grand prix, and liaising with teams during the pre-season design process.
Teams are acutely aware of the importance of getting it right first time due to its complex integration into the surrounding hardware - a challenge absent from single-make or strictly controlled series below F1.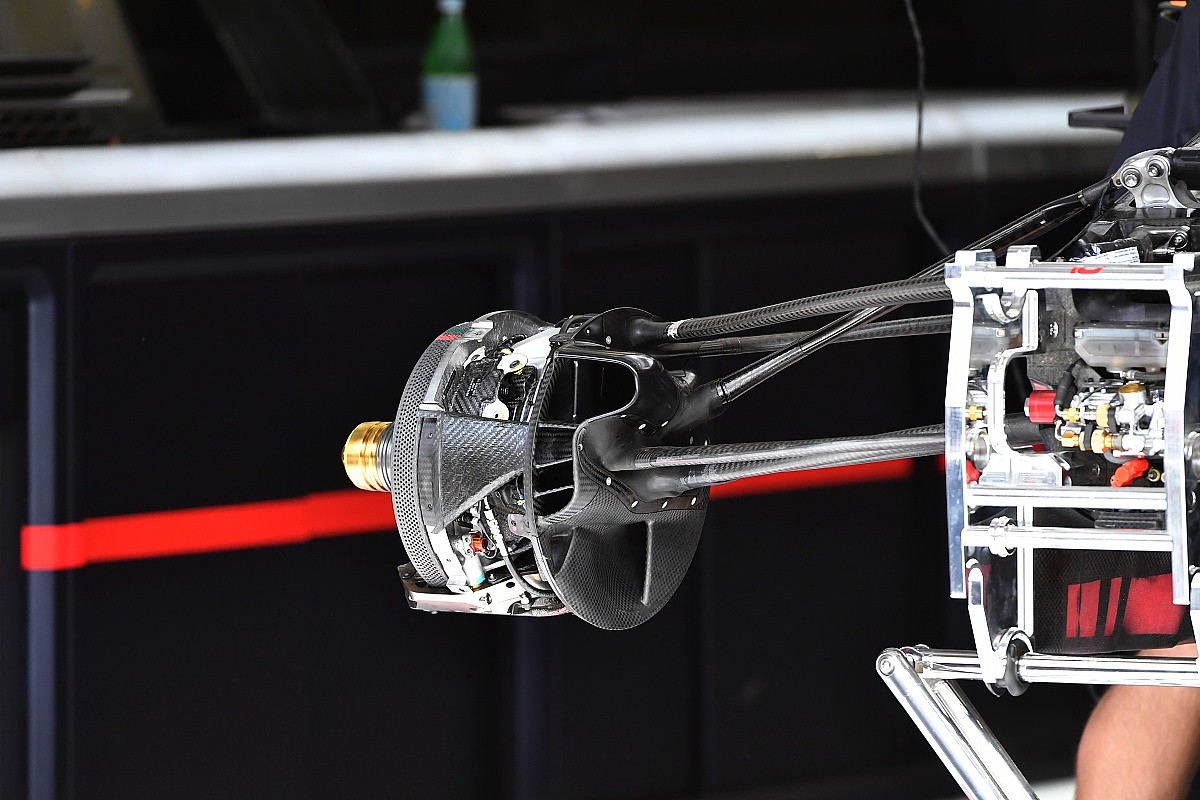 "What surprised me as a newbie," explains Carpenter, "was how different each solution is for each team.
"Normally it's the case in motorsport that things often tend to converge, but even after many years of relatively stable regulations every customer has a different idea of what they want from their racing solution to meet their competitive targets."
While it should be noted that some F1 teams operate on smaller budgets than others, the compromise in most other series of achieving the best performance for an acceptable cost within the boundaries of the regulations is far less pronounced.
Typically, the issues of cost and regulations are linked, with rulebooks designed to limit spend by prohibiting carbon brakes, which offer greater performance relative to the steel discs used in the BTCC or Australian Supercars, but at significantly greater expense to privateers.
This leads to an awkward balancing act for suppliers.
"We've got to make it cost-effective - we're not putting the most expensive brakes on the car, but there has to be a level of technology that gives good braking performance," says AP Racing technical sales manager Ian Nash, who works closely with TOCA in setting the agenda for the BTCC.
"You can't make the braking less effective unless you take away traction, otherwise you make it dangerous."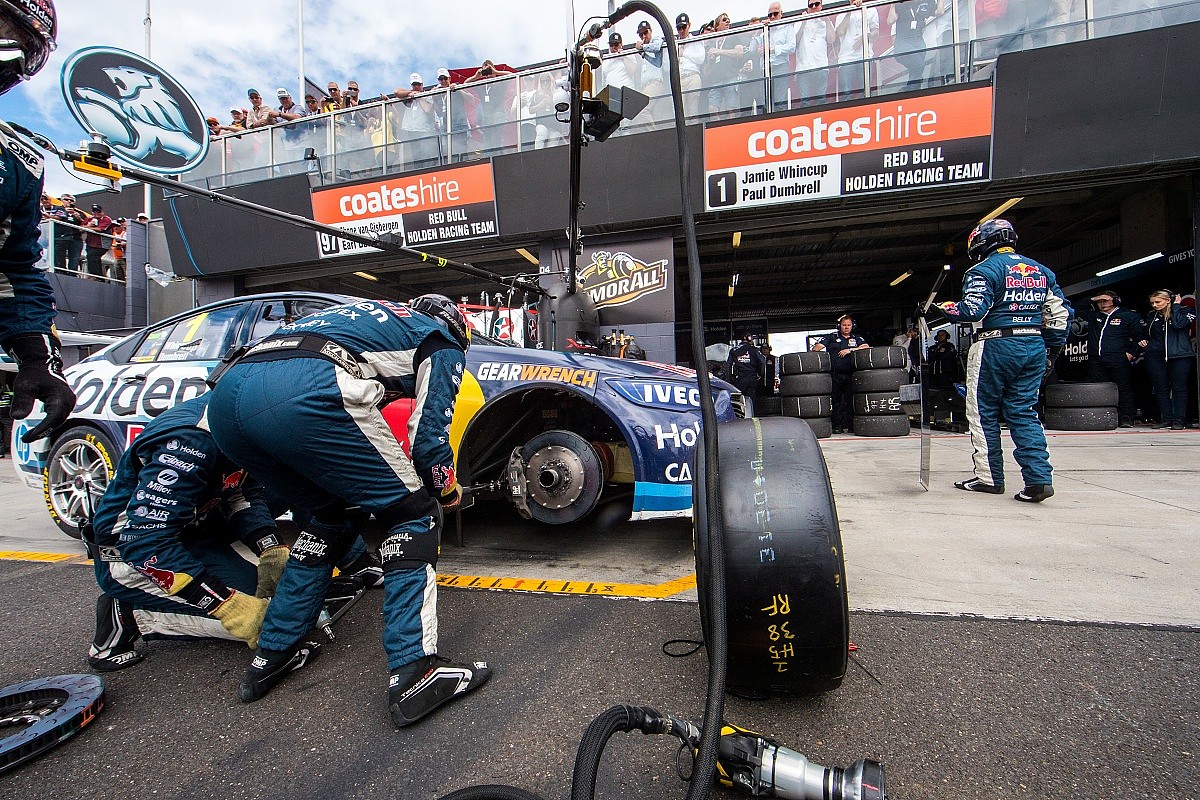 The pragmatism of championships seeking to avoid unsustainable spending as in the BTCC's Super Touring boom years - when there was something new on the braking system almost every week - naturally means those series will converge in their platforms. This allows AP Racing to use lessons learned from one setting to its advantage in another.
"The rules determine our starting point, whether it's iron or carbon, six-piston, eight-piston, and from there we look at vehicle masses and what the endurance might be, so you tend to find similarities," explains Nic Olson, who has worked for AP Racing since the late 1990s.
"What you've learned from one area does go across into other areas, but it has to be modified with cost" Nick Olson
"In the BTCC, a lot of them are front-wheel drive and put lots of heat into the front brakes, so we're looking for a good cooling option.
"Whatever works there is usually good for GT as well, although we might need a slightly bigger or a thicker disc option [due to the anti-lock system exerting more pressure], so we look at our arsenal of parts to see what attributes they've got. For an endurance car you don't really want the lightest disc - you want something durable that creates low pad wear.
"What you've learned from one area does go across into other areas, but it has to be modified with cost. Some of our LMP1 cars are using what we've learned in F1 because they're happy to push the standard that high.
"When you come down to LMP2 [also using carbon brakes], that's where we've learned from DTM, in more of a single-make cost-capped area."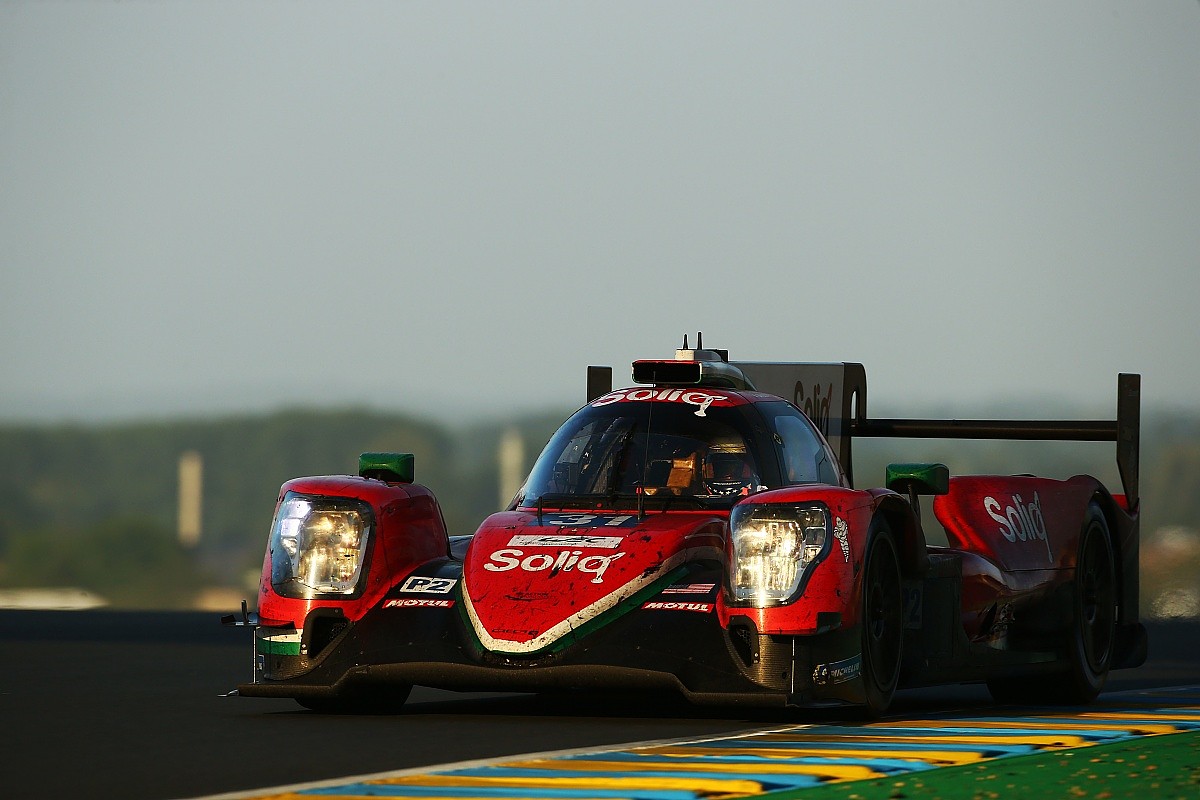 Aside from cost and materials, there are other considerations for brake design too, not least the question of weight. This is particularly pronounced in NASCAR on superspeedways, where the brakes are only used sparingly, so carrying around a heavy braking system is of little use.
But superspeedways make up just four races of the 36-round Cup schedule, which also includes tracks that are particularly tough on brakes, such as Watkins Glen and the half-mile Martinsville oval.
It doesn't help matters that NASCAR uses a 15-inch wheel - two inches bigger than F1, but with reduced air channelling to the brakes - so AP Racing offers 94 different part numbers for discs to give teams flexibility.
"They are massively under-braked for a 3400lb car," says its NASCAR race engineer Steven Hood.
"At Martinsville, it's a lap time of about 20 seconds and they're on the brakes for nine seconds per lap for 500 laps. The big challenge there is making the brake system last because it gets up to bulk temperature very quickly and just stays there.
"As it's such a small track, you're always directly behind someone so getting air to the brakes is challenging. The teams spend a lot of time looking at ducting configurations.
"It's not just about putting a light brake system on because we have to look at drag, moment of inertia and that sort of thing."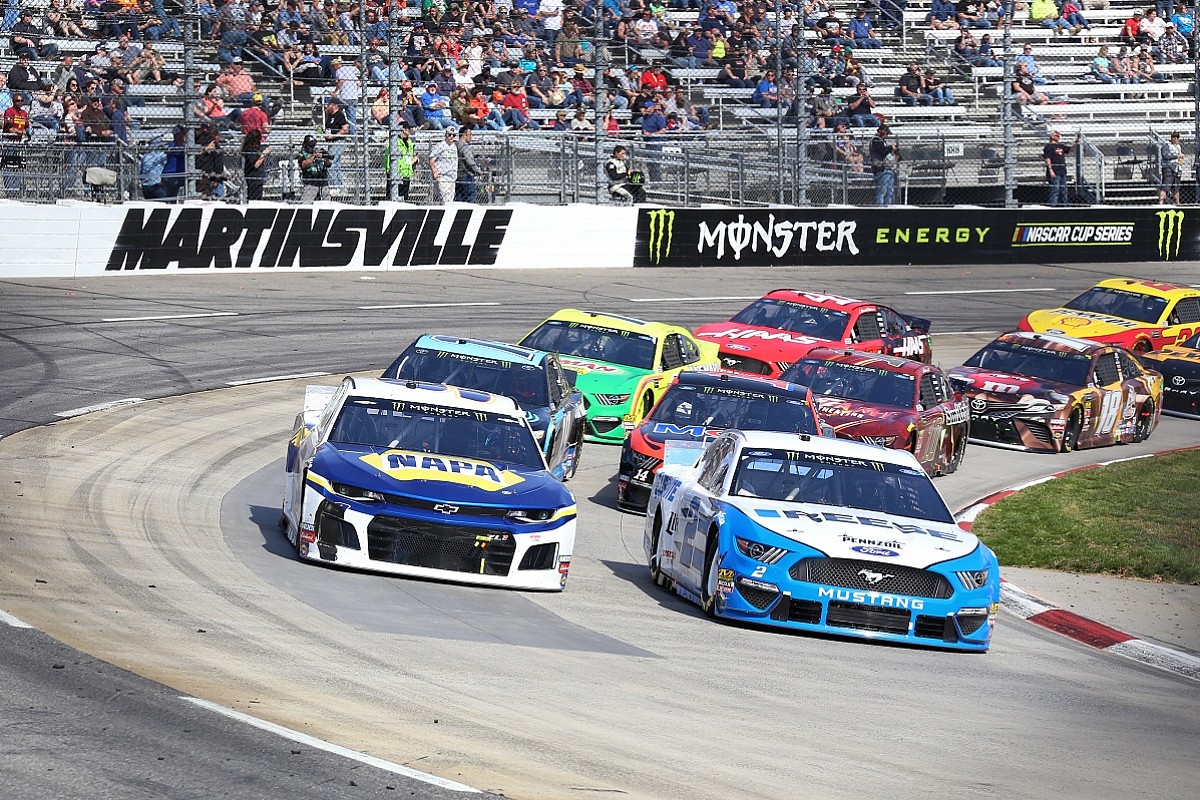 Hood is not too many years behind AP Racing's longest standing employee - 43 years - and is one of a number of similarly experienced engineers including Nash, Olson and marketing engineer Joe Bennett, Autosport's guide, with an acute perspective on how braking technology has advanced.
AP Racing's carbon discs on the BMW V12 LMR that won the Le Mans 24 hours in 1999 were the first to go the full distance without needing to be changed - "From three to four changes, we were getting to 24 hours just by developing cooling packages and some fine tweaks to the pad and disc material," Olson recalls - before the introduction of the Radi-CAL forged range in 2007 moved the game on again.
Forging - the process of compressing a solid object into a desired shape - results in a highly concentrated grain structure that is stronger and requires less machining than a casting, with the added benefit that it allows for the removal of material to be lighter and more thermally efficient than the brick-like calipers of years past.
"People tend more to think about power units, possibly downforce and don't think so much about the braking until somebody has an issue" Jason Carpenter
In turn, improved caliper efficiency means the thickness of the disc can be reduced, with LMP2 cars comfortably able to last 24 hours on 32mm discs. They cannot wear below 25mm, but a 7mm tolerance has proven sufficient since the current cars were introduced in 2017.
Contrary to popular perception, demands on brake suppliers are unlikely to be lessened by the growth of hybrid applications - AP Racing is the exclusive supplier to the electric Jaguar I-PACE eTrophy - as drivers need to have full confidence in their systems at all phases of the race, regardless of regen state.
"They start with full batteries so don't regenerate for the first few laps," Olson says.
"You need a braking system that does 100% of the braking and it's a big, heavy car with all of the batteries in.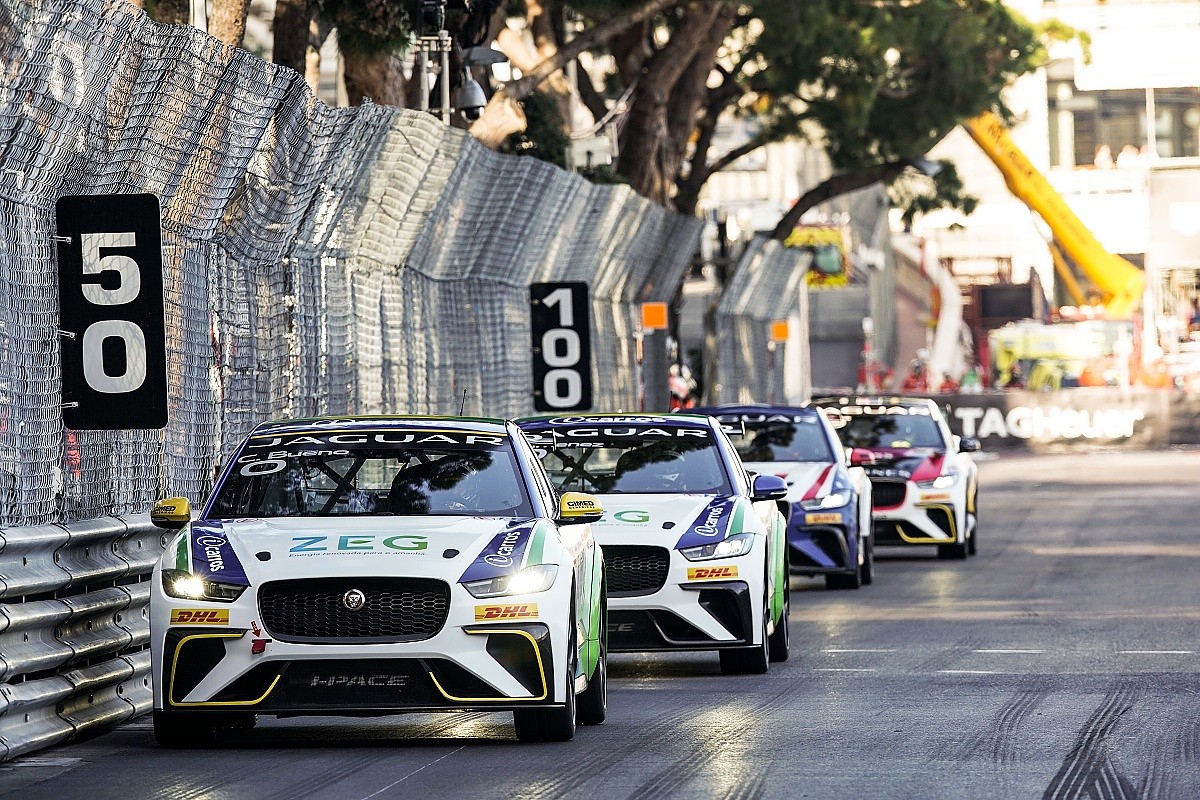 "Once they start regenerating, the braking requirements drop off and now you've got to cope with the brakes maybe running too cold or below their optimum temperatures, which presents a lot of new technical challenges to adapt from times when you need 100% braking to times where you don't."
"There are endless challenges every year which are brought on by regulation change or by concept change of the type of cars we run; it's surprising as you go through your career where the next developments are coming from," adds Nash.
"But it's no good if the cars start going faster and the brakes aren't up to it. That's the challenge as engineers, to identify where the needs are and get to work on new solutions."
Where Carpenter's contributions during a grand prix in his previous role could be more involved, now a good weekend for AP Racing can be one where minimal adjustments are discussed for the brakes and clutch, meaning everything is working as it should.
It's perhaps unsurprising that its influence in F1 - and other series - is therefore commonly underestimated.
"People tend more to think about power units, possibly downforce and don't think so much about the braking until somebody has an issue," he says.
"So for the most part brakes don't get talked about."
AP Racing shouldn't be unhappy if that remained the case.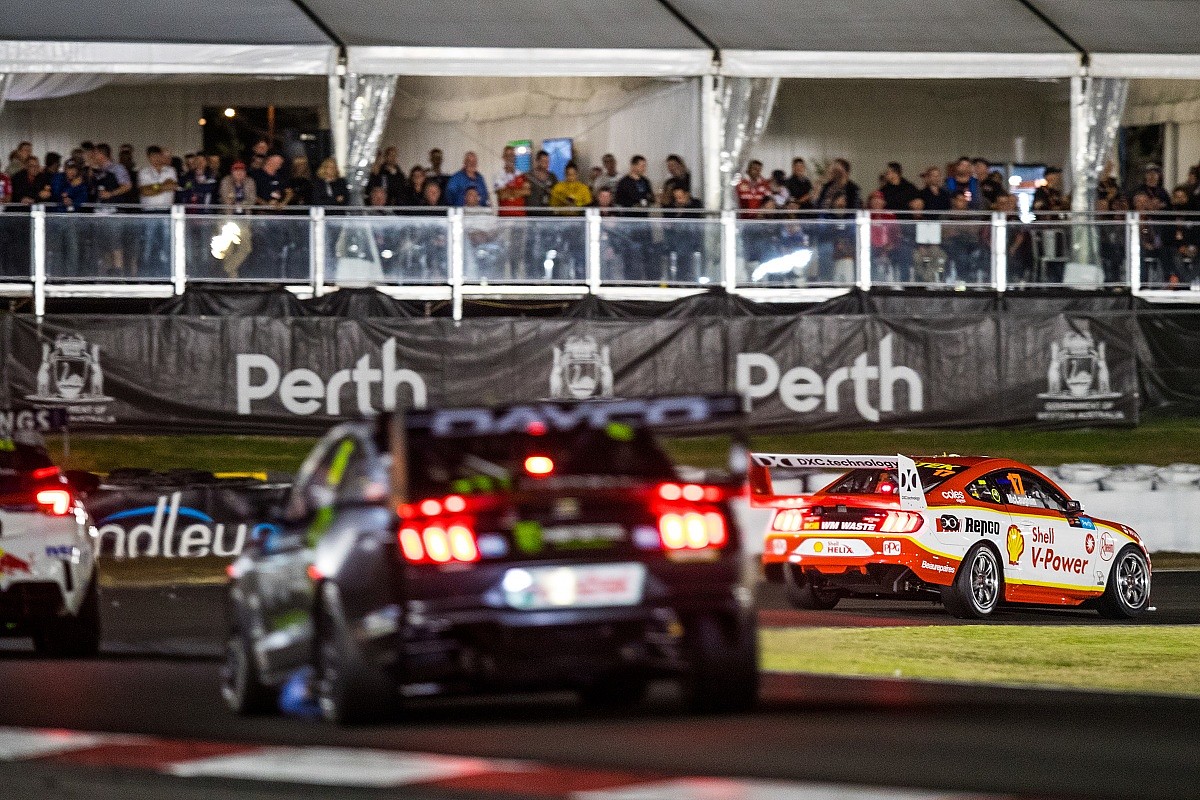 Getting a grip on clutches
Although the impact of braking systems is much easier to appreciate, having a fully optimised clutch can be just as important to deciding the outcome of a race.
AP Racing has had a tremendous impact in the development of racing clutches since the 1960s and been a leading innovator in increasingly compact designs, down from 7.25-inch to the current 4.5-inch clutch mandated by F1 since 2000.
Similar limitations on brakes at sub-F1 level also affect clutches, arising from regulations and cost. The World Rally Championship requires that teams must use a 7.25in twin-plate semi-metallic clutch, although the WRC sits in its own sphere due to the enormous potential for abuse.
"Anything not used to accelerate the car or spin the wheels must be absorbed by the clutch - that's the bottom line" Jeremy Govan
Greater tolerances are required for road sections with traffic lights, roundabouts and pedestrian crossings, as well as the potential need to escape muddy ditches, a hazard that doesn't exist in circuit racing.
Self-confessed bobble-hat Jeremy Govan designed every WRC clutch used between 2002 and 2013 - as well as BTCC, DTM, Australian Supercars and GT units - before transitioning into AP Racing's technical sales department in '17, providing on-site support for the parts he designed for use by M-Sport, Citroen and Toyota.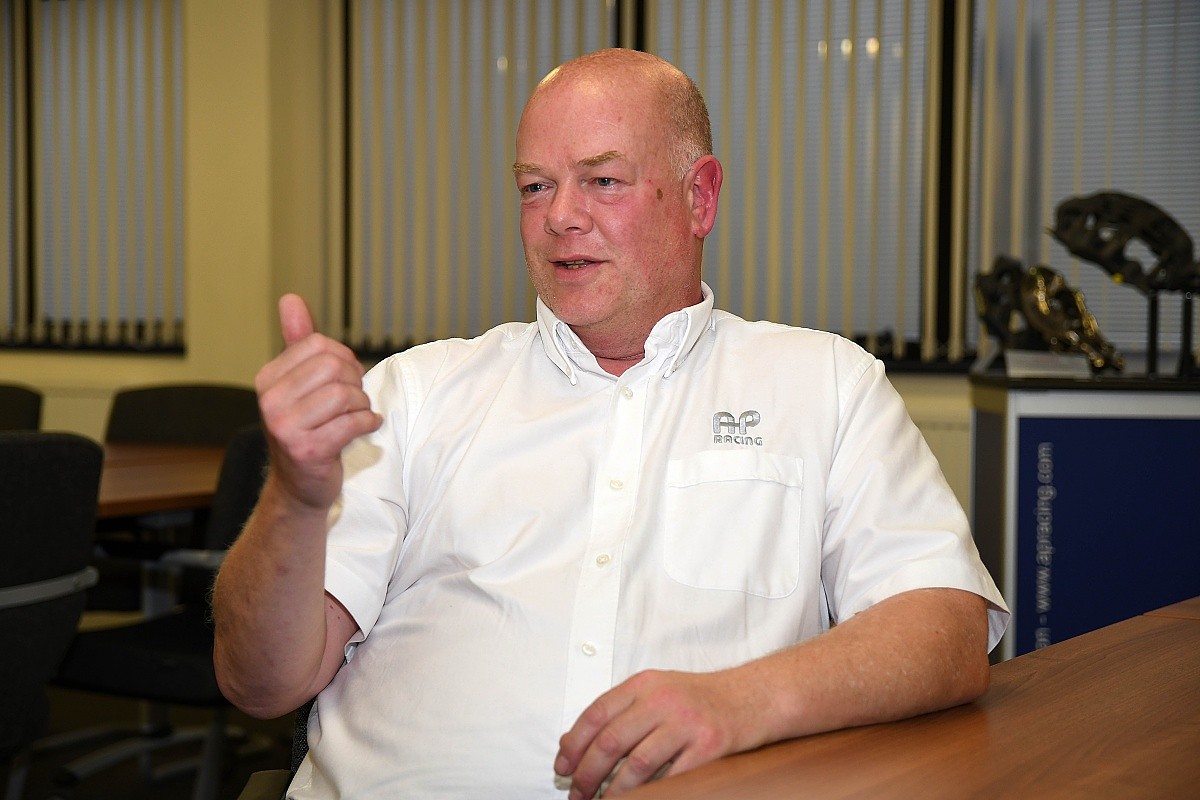 "If there is an issue, they come and talk to me and go ,'He really does know about that', because I remember doing the drawings and the part numbers are still in my head," he says.
Govan explains that the overarching need for durability in a WRC clutch meant he didn't have the same "unlimited ground to use the exotic steels and titanium" as his colleagues overseeing F1 designs, but was instead limited to ceramic pads and aluminium billets. Yet that didn't make the challenge any less rewarding.
"It's a different discipline," he says. "It was satisfying in Wales last year when a driver lost the first two gears but was still able to pull away in third gear and do a 70-mile road section. Although he had a clutch change, it looked almost as new when the team took it out.
"The way to look at it is anything not used to accelerate the car or spin the wheels must be absorbed by the clutch - that's the bottom line. It doesn't matter what formula you're in, it's all about thermal capacity."