Bathurst 1000 victory is the biggest accolade an Australian Supercars engineer can have on their CV. For many, it's a career-defining moment, the culmination of years of striving to reach the top of the nation's most famous series and conquer its most prestigious race, all the while growing their understanding of what makes a car and driver tick.
So where do you go once you've scaled the heights of Mount Panorama?
For John 'Irish' McGregor, who last year engineered Triple Eight veterans Craig Lowndes and Steven Richards to their seventh and fifth Bathurst victories respectively, and Dr Geoff Slater, the chief engineer at Tekno Autosports when Will Davison and Jonathon Webb earned the spoils in 2016, the answer to that question was identical.
Both have broadened their horizons and taken on the challenge of the IMSA SportsCar Championship's tightly contested GTLM class, which makes up for what it lacks in car count with factory entries from Ford, Corvette, Porsche and BMW.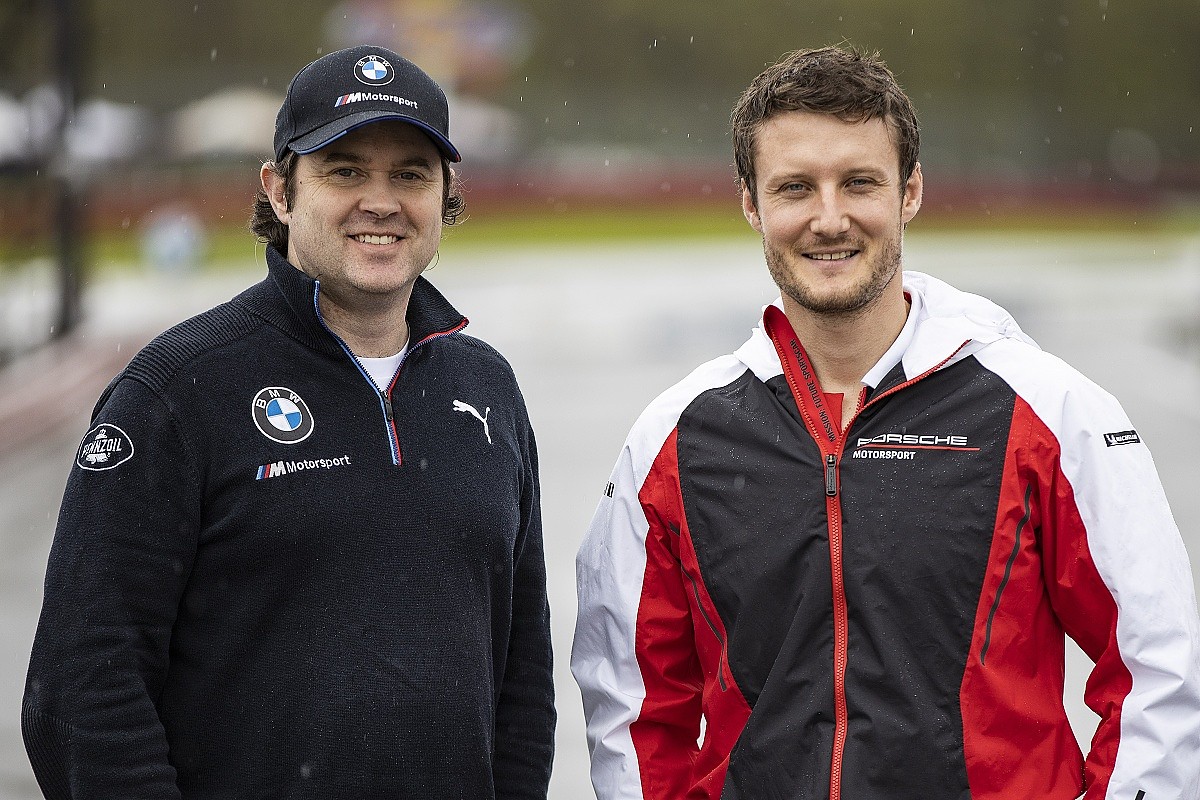 McGregor (above, right) didn't take long to make an impression, engineering the championship-leading #912 Porsche 911 RSR of Earl Bamber and Laurens Vanthoor to back-to-back wins at Long Beach and Mid-Ohio, while Slater runs the #24 BMW Team RLL M6 of Jesse Krohn and John Edwards that finished fourth at Sebring.
Slater, who has a PhD in mechanical engineering from his home-town university of Wollongong, New South Wales after completing a thesis on welding fume dispersion, actually has two Bathurst wins on his CV.
Earlier in 2016, he had engineered Tekno's McLaren 650s GT3 in which Shane van Gisbergen, Alvaro Parente and Webb dominated the Bathurst 12 Hour, giving him a unique double that went some way to making up for losing out on victory in the 1000 to a starter-motor failure 11 laps from home in 2014.
"I always wanted to be a driver, but the next best thing is telling a driver what to do, so I took up engineering" Dr Geoff Slater
"I don't think words can sum it up," he says of the 2016 double. "It was very stressful, I still lie awake at night wondering how we did it."
Despite the potential doors in academia that a doctorate could open, Slater's passion for motorsport meant that was not an option and has been a driving force throughout his career.
Swapping several different hats, he engineered van Gisbergen's single-car Tekno entry to five wins and second overall in 2014, a preciously rare feat in Supercars.
"I always wanted to be a driver, but the next best thing is telling a driver what to do, so I took up engineering," he says.
But Slater's academic prowess didn't guarantee that people would listen to him, and it wasn't until he gained hands-on experience as one of two engineers working with 1998 Bathurst enduro winner Jason Bright at the start-up Britek team that he won the respect of his peers.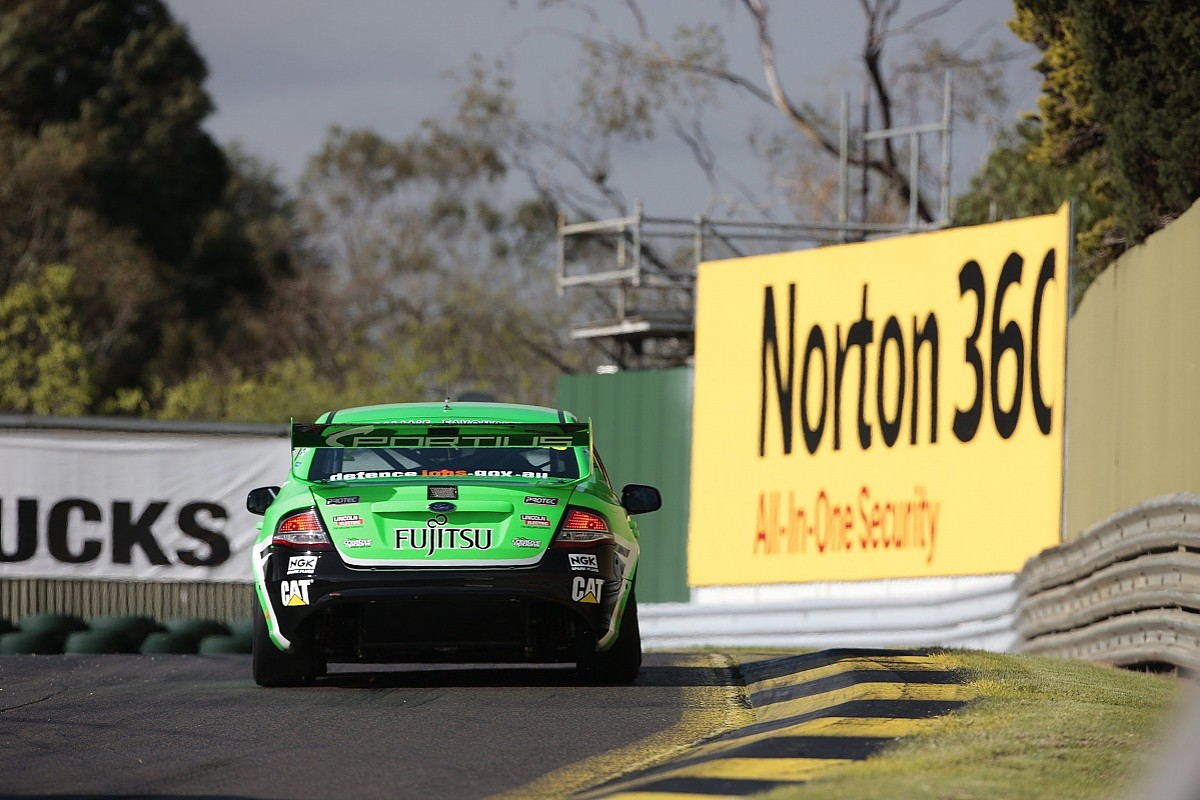 "It's strange - in motorsport you need both the academic side and the experience," he says.
"The experience counts a lot more than what you've learned from a textbook, but having both is great. If you've got the experience and the knowledge, people will listen to you more. Just having the knowledge, you have to prove yourself - motorsport still has a very old-school mentality.
"I started as a data engineer so I immersed myself in that, then did the race engineering, built the dampers and learned everything, which gave me the experience I could take on. With Jason, a textbook would say one thing but the driver would say what it actually meant, so it was good to learn from him what the changes affected."
Northern Irishman McGregor had a similar experience after succeeding Jeromy Moore - now a Porsche development engineer - and being promoted from Lowndes' data engineer to race engineer in 2017.
Having made his start on two wheels with Nutt Racing in British Supersport, before relocating to Sydney to engineer for Australian GT squad Simply Sports Cars - "a very small garage-run set-up, we took everything in the back of a Transit van" - McGregor found Roland Dane's multiple championship-winning team a considerable step up in professionalism.
The 31-year-old admits that 2017, in which Lowndes finished outside the top four for the first time since 2004 and didn't win a race, was "much harder than I anticipated" as he learned to cope with management responsibilities, but is now much more confident for the experience.
"It's OK when everything is going smoothly, but when it's not you've got a tyre man and three mechanics and a team manager and a boss like Roland Dane all looking at you," says McGregor, who made his debut race engineering at Le Mans earlier this month with the #94 GTE-Pro Porsche (below).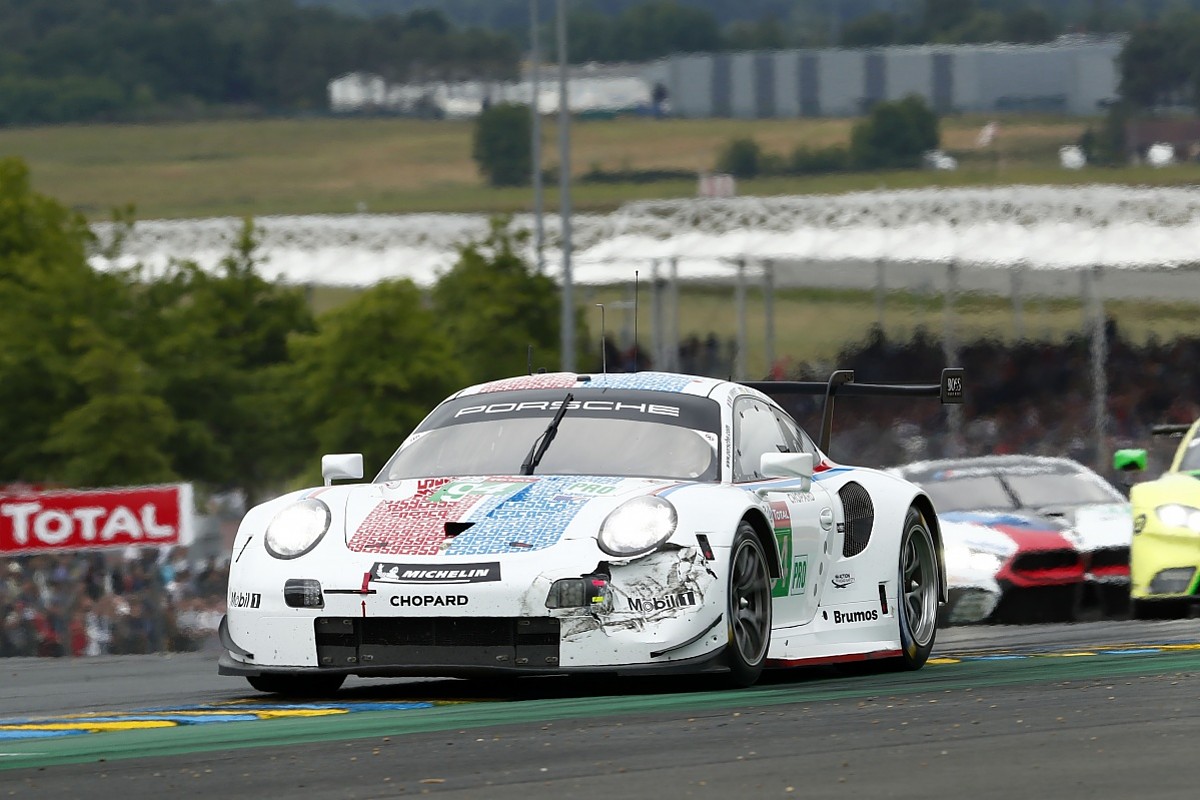 "When I first talked to Roland about taking on Craig, he said, 'Look, he's so well known that you'll either do really badly and never get a job again, or you'll do OK and things will open up for you'. He was quite frank about it!
"Craig in his last couple of years and me in my first couple of years, it couldn't have gone better. The two of us got along like a house on fire and he was very respectful. If I ever made a mistake, we made a mistake together and the same with him. It worked well, and from there you gain the respect of other people.
"I still have so much to learn, but coming to IMSA gives you a bit of confidence too because, even though these guys are operating at a very high level, I don't feel like I'm too far behind the 8-ball."
Slater, well known to Triple Eight due to Tekno's customer relationship with Dane's squad, was drafted in to support McGregor at Bathurst in 2017 but, although they see each other "all the time - it's like seeing a friendly face", McGregor has so far resisted the temptation to cross into enemy territory and compare notes.
"The longest race we had in the year was Bathurst, which is only six hours. It used to seem like it took forever!" John McGregor
"It wouldn't help anyway," he says. "The cars are different between the teams, at least [compared to] a Supercar, where you probably could help if you wanted to, but now it's all completely different."
McGregor's adaptation to IMSA has been smoothed by working with Bamber - who he knew already from his endurance outings with Triple Eight alongside van Gisbergen - but, despite the respect the Bathurst win confers, he cannot afford to trade on past successes.
As well as mastering how the mid-rear-engined 911 works compared to a front-engined V8 brute, he also has to get to grips with the vagaries of multi-class racing on an all-new collection of tracks and race formats, ranging from 24 hours at Daytona to the 100-minute blast around the streets of Long Beach, as well as a completely different ruleset.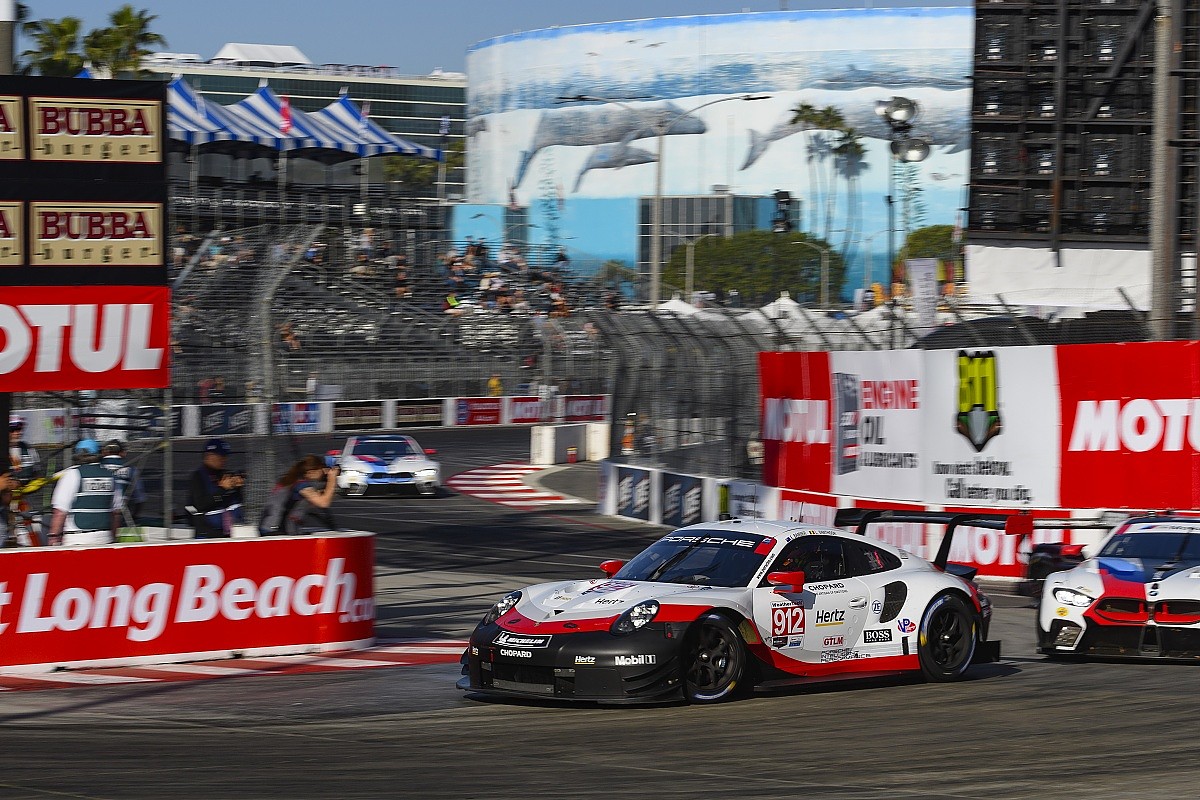 While the endurance format of Bathurst or Sandown is loosely comparable, McGregor is quick to point out that's largely where the similarities end.
"The rules dictate a little bit of difference, like the fact that when the safety car comes out, the pits are closed - one of the biggest things [in Supercars] was double-stacking, but here you've got a separate crew and a separate boom, so having to split strategies is not as important," he says.
"The longest race we had in the year was Bathurst, which is only six hours. I wish we could go back and do it again because it used to seem like it took forever. Well, the last two stints last year took forever..."
Lowndes' final victory as a Supercars full-timer was far from straightforward, with steering problems hampering his practice, and a cool-suit failure in the race.
"He just did it old-school and brought it home," says McGregor with a grin. "Its a special track for Craig, that weekend he really zones in, he's very good there."
It was the close links McGregor had forged with his predecessor Moore that helped him choose a new direction when, in the wake of Lowndes' retirement, Triple Eight decided to scale back to two cars.
"I thought, 'It's a good time'," he says. "I was looking to do something different and also to go back to Europe to spend more time with family and friends, so it all coincided at the one time."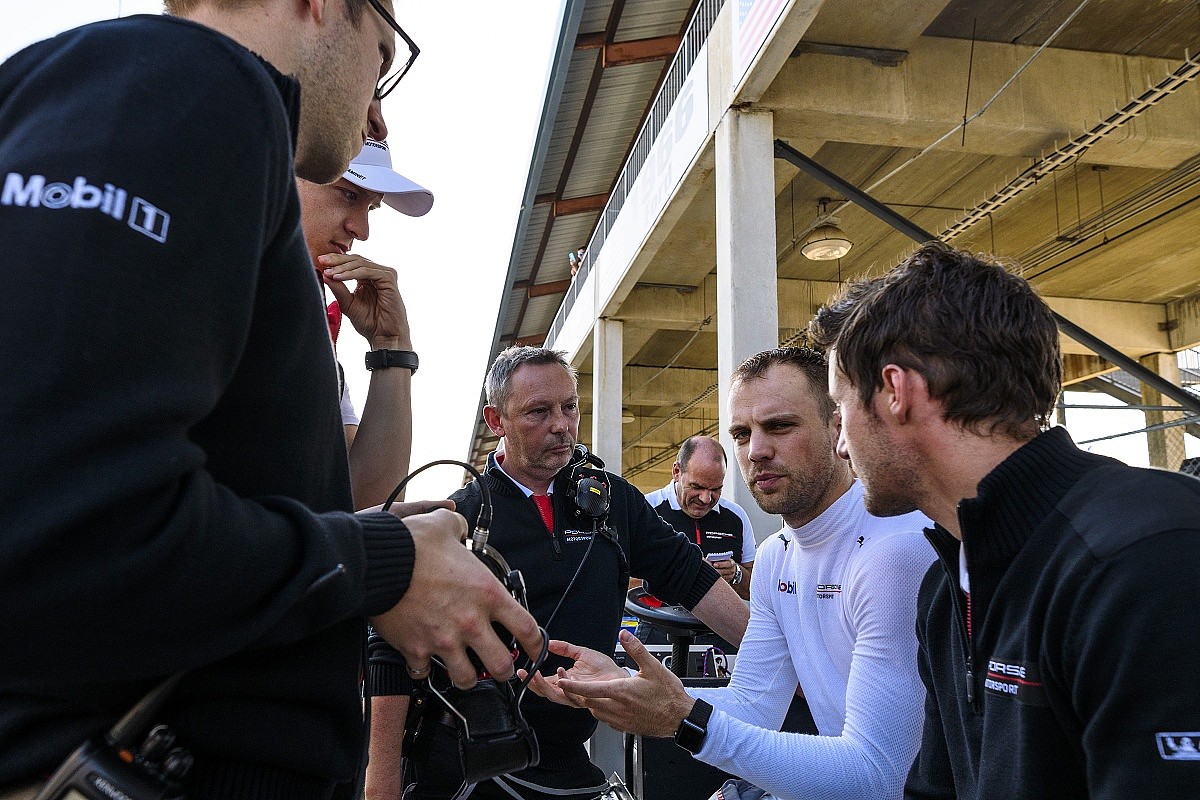 Slater admits he found the winter in Ohio where RLL's BMW shop is based something of a culture shock, but has no regrets on his decision to head Stateside.
Having departed Tekno at the end of 2016 to gain more experience in GT racing with Scott Taylor Motorsport and help develop young drivers at Super2 squad Kostecki Brothers Racing, he regarded RLL as the next natural step.
"You always want to improve yourself and I thought that there was a better way to do that than just staying in an old routine" Slater
"I just wanted to branch out," says Slater.
"As an engineer, you always want to improve yourself and I thought that there was a better way to do that than just staying in an old routine. I also wanted to do more overseas, which has led me to where I am now."
Although he is yet to get off the mark, Slater has already notched up a professional highlight, engineering Daytona debutant Alex Zanardi.
Despite the foul conditions, which caused the race to be halted prematurely after 22 hours, the experience was one he cherishes.
"Working with Alex was great, the stories he told and learning from him as he drove the car," says Slater.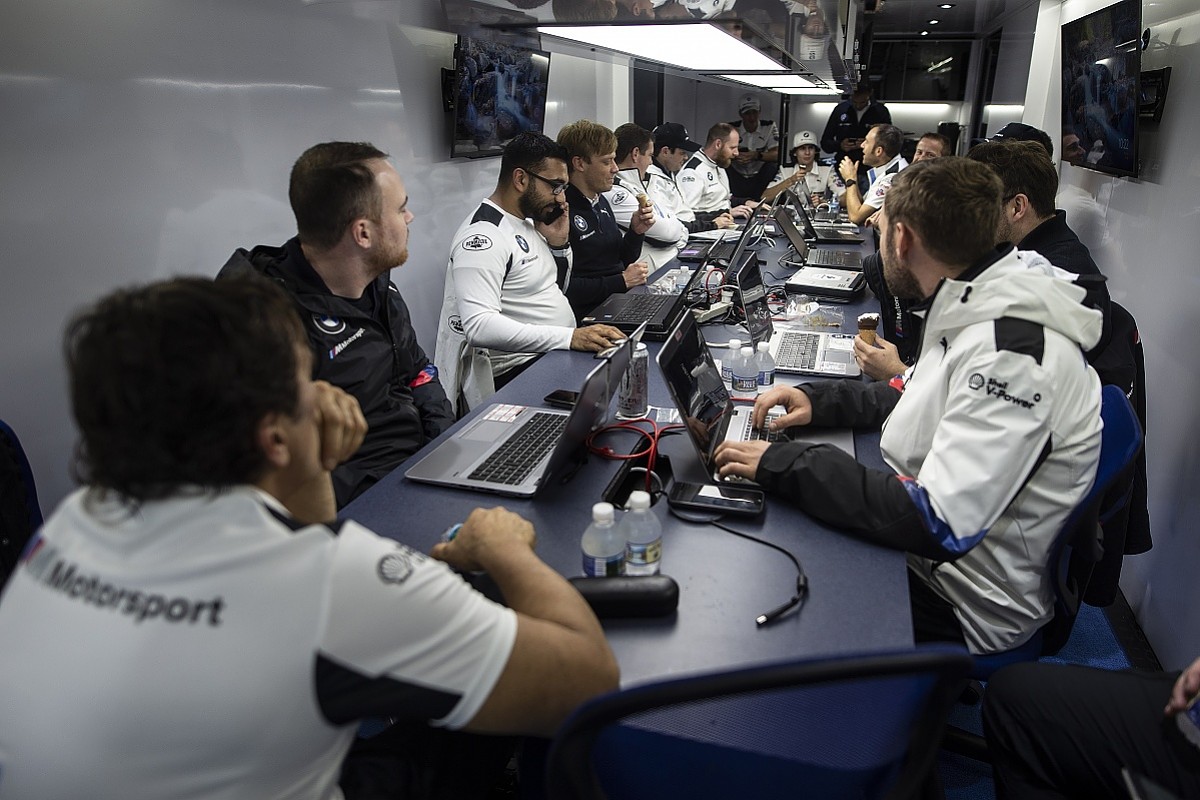 "He pushes himself and the team to do the best that they can. He's not ultra-demanding in the sense of a prima donna driver, but he knows what he wants.
"He was complimentary when we did something right and obviously if something was wrong he called us up on it!"
It's still early days in the season with the Watkins Glen 6 Hours ahead this weekend, and there will be many lessons ahead for the expat engineers, but there's plenty for both to look forward to - not least for McGregor's reduced travel schedule.
"I wasn't planning on travelling between America and Australia for the first six months of the year," he laughs.
"But it was an opportunity I couldn't turn down, so I've just been dealing with jet lag for about four months!"
Such are the sacrifices involved in chasing the dream. But if the #912 is still atop the points standings come the chequered flag at IMSA's Petit Le Mans finale, it will certainly be worth it.