The bar was emptying. It was late and getting later.
Paradoxically, the message was clear and getting clearer. There was a serious concern about the speed of the next generation of World Rally Cars.
It was 2016, just a couple of hours after the finish of Rally Finland, and what began as a post-event debrief over a pint had morphed into a disconcertingly pessimistic look into the future. Not everybody liked the view from the crystal ball.
Driver and co-drivers rarely - if ever - talk of their fears, which made this conversation even more intriguing. Since a good many bottles of Karjala had gone down the hatch it would be grossly unfair to attribute quotes directly. But I was sitting with a good number of the men who'd packed the top 10 in Jyvaskyla that weekend, and one thing concerned them more than anything from January, 2017 onwards: corner speeds.
"With wings like those, I'm not sure how I feel about coming to Finland next year," said one. "The corner speeds will be much higher. So much higher."
Time has shown those fears might have been misplaced. But time has also shown that rally cars have never been faster. Or generated more efficient downforce.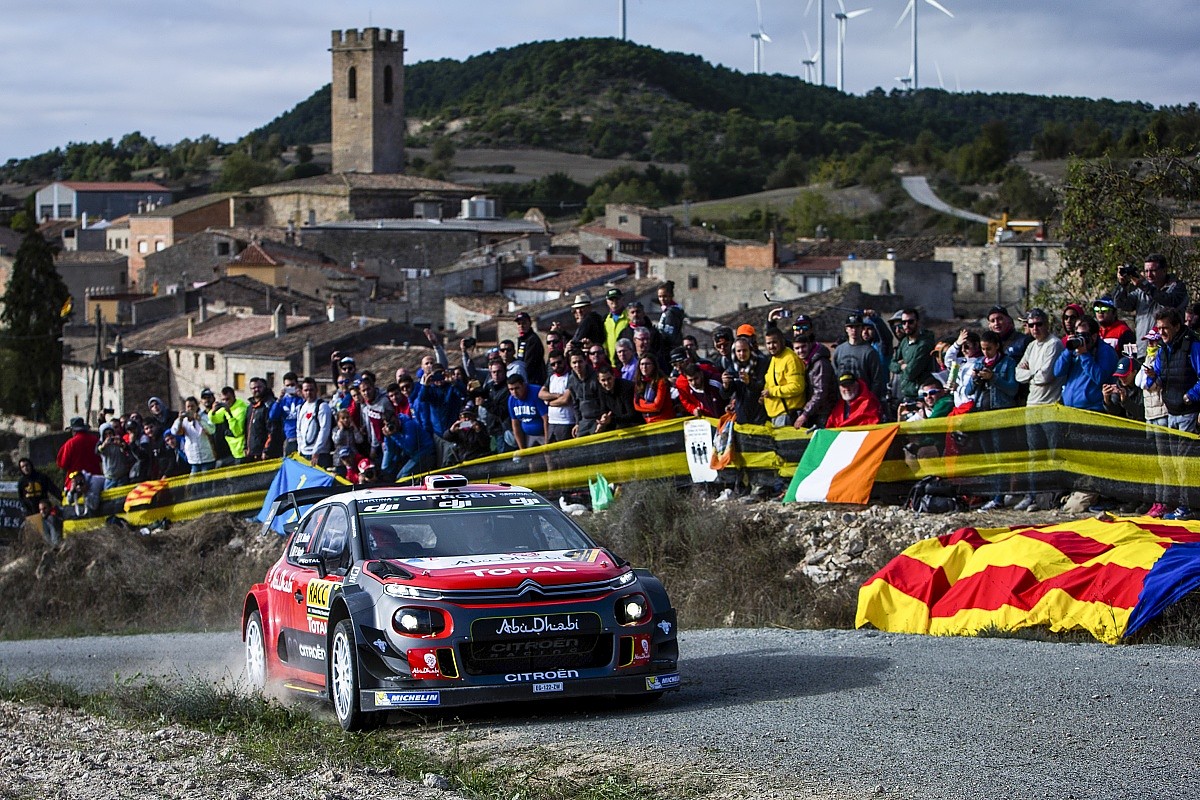 Tumbling stage times in places such as Catalunya have demonstrated what advanced aerodynamics do to a World Rally Car. Yes, there's more grunt available (to the tune of 80-odd horsepower) but standing in the same place on a fast stretch of Spanish asphalt two seasons apart provided me with a graphic picture of the downforce effect.
Certainly aero is far more regulated than it was in the days of Audi Quattros with snowploughs bolted to the front and an ironing board whacked on the back
Rally Sweden earlier this season offered further insight as the drivers complained of losing their aero balance when cars sustained impacts.
Toyota's chief engineer Tom Fowler says: "In the previous generation of cars, if you'd knocked five kilos [of bodywork] off it's quite likely you'd have gone quicker through the stage because of the weight saving. But do that sort of damage to one of these cars and you're going to be going much slower - the understeer or oversteer it creates is simply not manageable."
Aero is, of course, nothing new in rallying. Group B - particularly in its evolutionary form - produced a set of wings far more dramatic than anything seen before or since. And in terms of sheer weight of downforce, modern cars still can't compete with the effect generated during the mid-1980s.
"There's no doubt Group B cars got performance in terms of downforce," says M-Sport's head of rally engineering Chris Williams.
"But I'm not sure they had the tools to understand the [science] in the way we do today - we're more efficient in what we do with the downforce."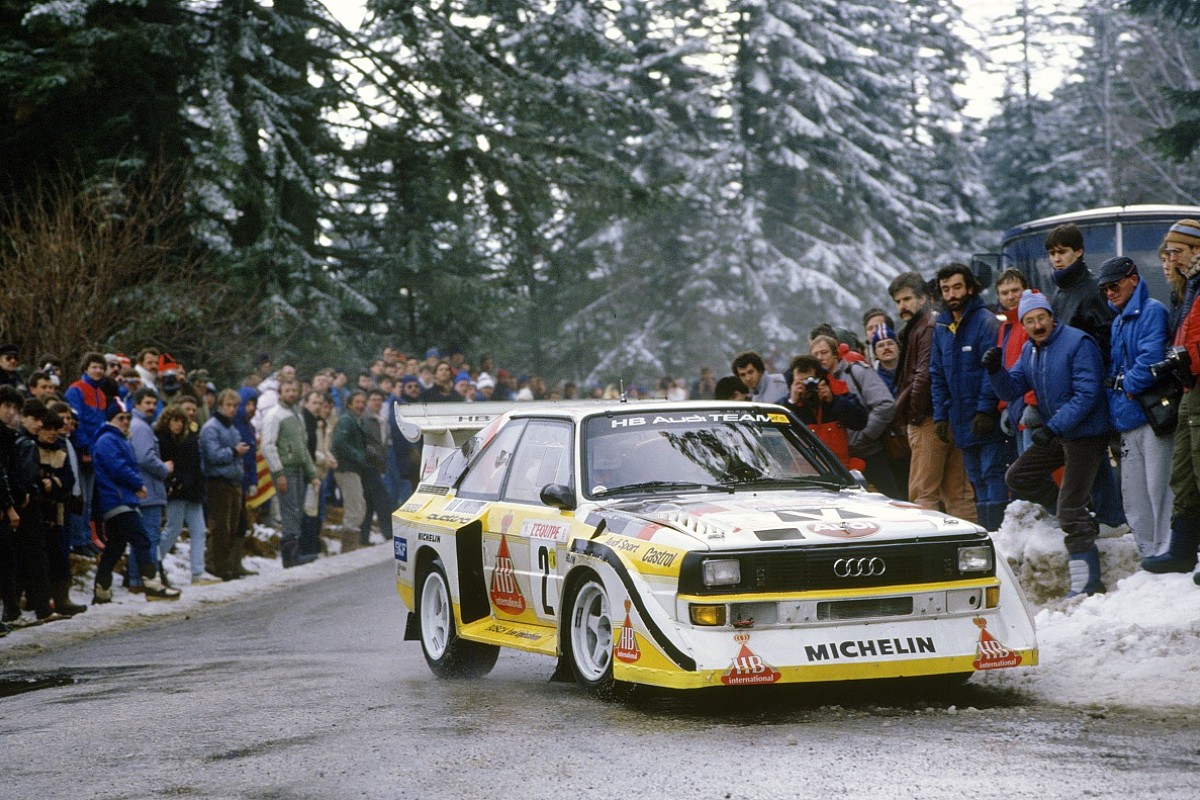 Certainly aero is far more regulated than it was in the days of Audi Quattros with snowploughs bolted to the front and an ironing board whacked on the back. The science of aerodynamics has well and truly arrived in the World Rally Championship, forcing an all-round rethink in terms of rally engineering.
The teams have approached this new challenge in a variety of ways. CFD was one way of generating staggering levels of data, in every set of circumstances and parameters imaginable. The other way was the slightly more old-school approach of putting a scale model in the windtunnel.
M-Sport went the CFD route. "We're not aerodynamicists," says Williams.
"We're rally engineers, so we went to TotalSim in Brackley. Their software optimised everything and the good thing is that the computer just keeps on running and running to find the optimum set-up for the car balance and performance outcome we're chasing."
The importance of tempering virtual simulations with practical input was revealed when Ford Performance stepped up its input into the WRC programme. After the Fiesta WRC went into Ford's motorsport-specific windtunnel in Charlotte for the first time last March, the results prompted a number of dramatic changes to the car's aero.
"We learned that some of the stuff we thought - and the CFD indicated would work well - wasn't so efficient when it was on the car," says Williams.
"That gave us ideas of other ways to explore."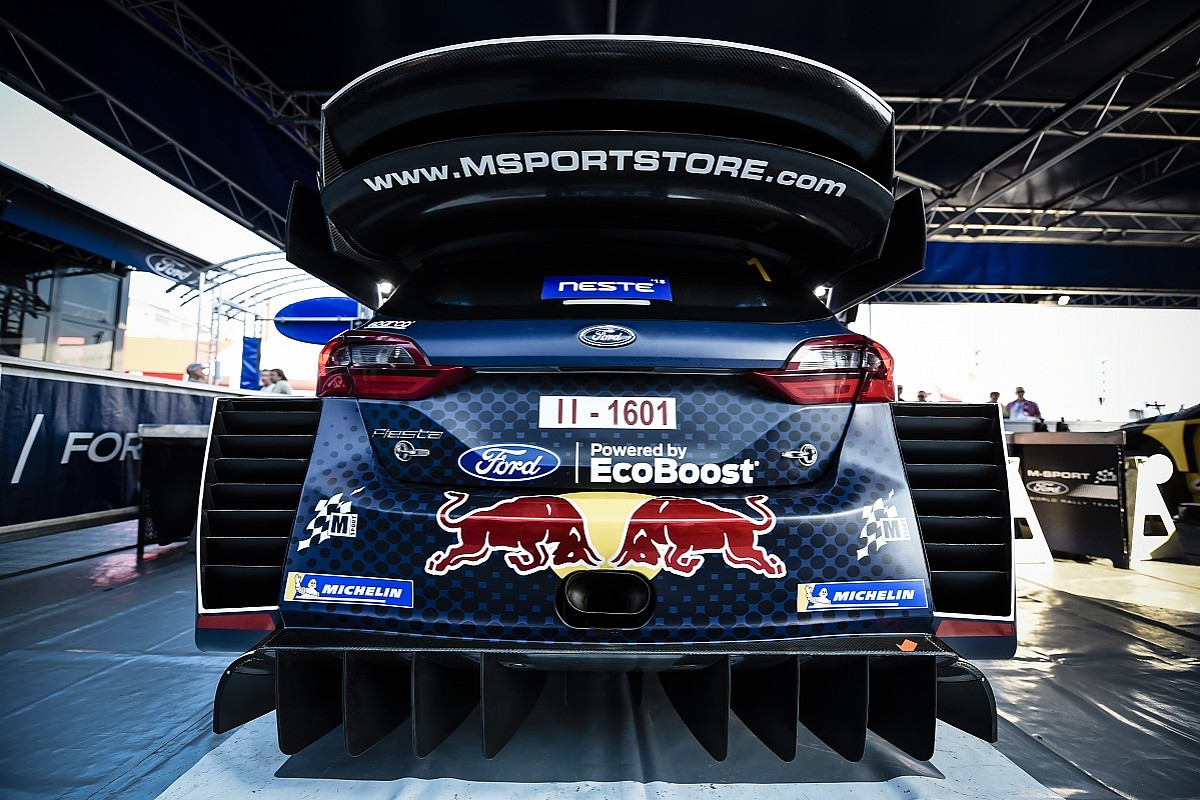 The upshot was a revised package at the rear of the Fiesta for Finland last year - but it required further time to evolve.
"The time frame for that was too tight," says Williams.
"We brought it to Finland after one test, which is not ideal. The actual aero did what we expected it would, but the problem we had was that the whole of the rest of the car needed to be set up around it.
"We're there now, but we've had to learn ways to tune the car to the aero in terms of dampers, springs, [anti-roll] bars."
There's no doubt Fowler's Yaris WRC was the most extreme new-generation World Rally Car in terms of aero. His car started in a windtunnel on a significantly smaller scale.
"Our main research platform was a scale model," says Fowler.
"CFD is a very powerful tool, but it takes a lot of time to understand and validate the resultant data. With a scale model, you get a good correlation of the full-size car much quicker."
One aero package has to work across the whole season. In F1 terms, the teams were faced with making a Monaco set-up work and deliver at Monza
And time was very much of the essence for Toyota. The rest of the teams were up against it trying to develop cars while competing - apart from Citroen, which ran a part-programme in 2016 - but Toyota's timescale was absurdly short.
"One aspect that made it particularly tricky was that we didn't have a mule car," remembers Fowler.
While Toyota Gazoo Racing's Toyota Motorsport colleagues in Cologne had been running a mocked-up previous generation World Rally Car to gather data, TGR in Finland simply didn't have time to bolt bits on to a test car and see what happened.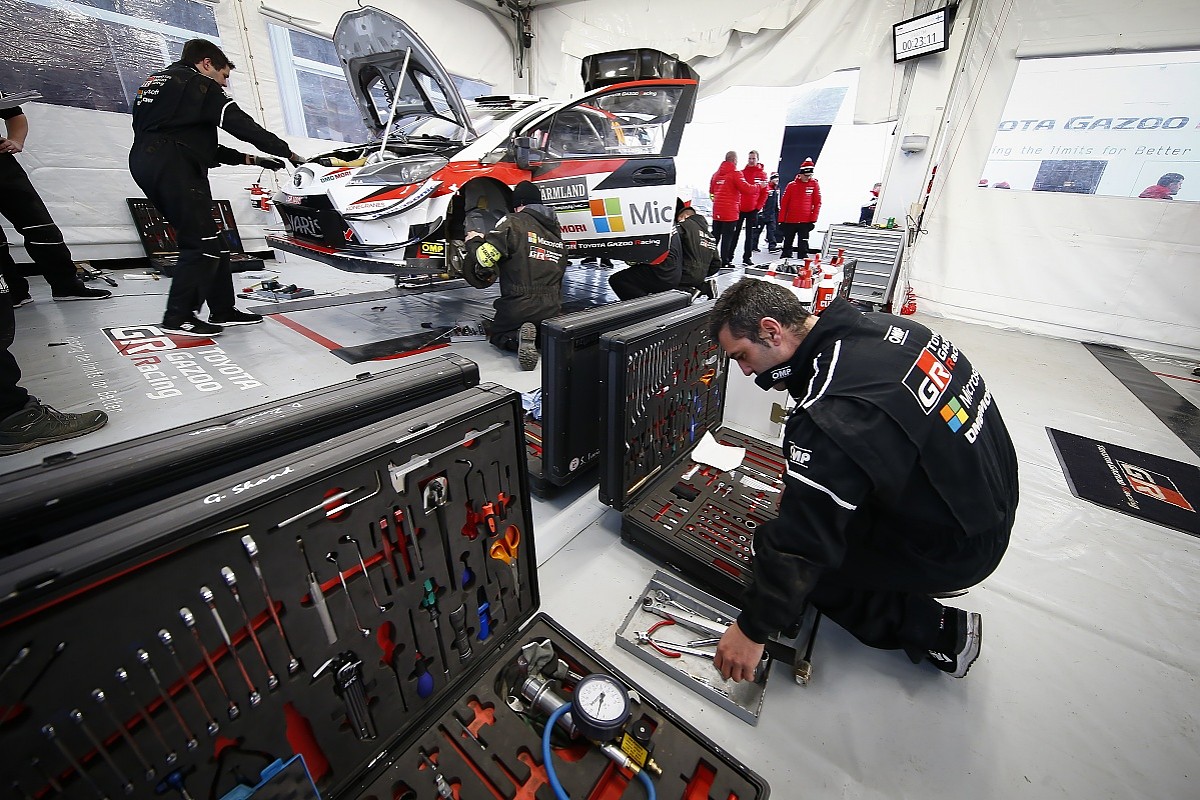 "A mule car would have helped us understand the downforce and drag in practical terms," explains Fowler.
"That's what other people were doing. We couldn't. We based our car around theory."
And that theory was aggressive: "The aim was to concentrate on extracting the maximum aerodynamic performance. We wanted a very efficient drag-to-downforce [ratio], so we took the most efficient package we could and just accepted that we would have to carry it around on some of the slower rallies where you're not getting the benefit."
The technical regulations state one aero package has to work across the whole season. In Formula 1 terms, the teams were faced with making a Monaco set-up work and deliver at Monza. Almost as important as that compromise was the need to make the wings as durable and their downforce delivery as consistent as possible.
"It's dead easy to get a load of downforce, but we wanted it to be robust over quite an area so we could tune it to the pitch and roll of the car," says Williams.
"And the yaw angles we achieve are completely crazy compared with what you might find in a race car. When we run the numbers, the aero guys would say to us, 'Are you sure you run at this?' The answer was yes - and we're there for a lot of the time.
"In circuit racing the platform for the aero is everything. The race cars will compromise on grip from the suspension just to keep the aero platform stable - aero is king, especially on the formula cars.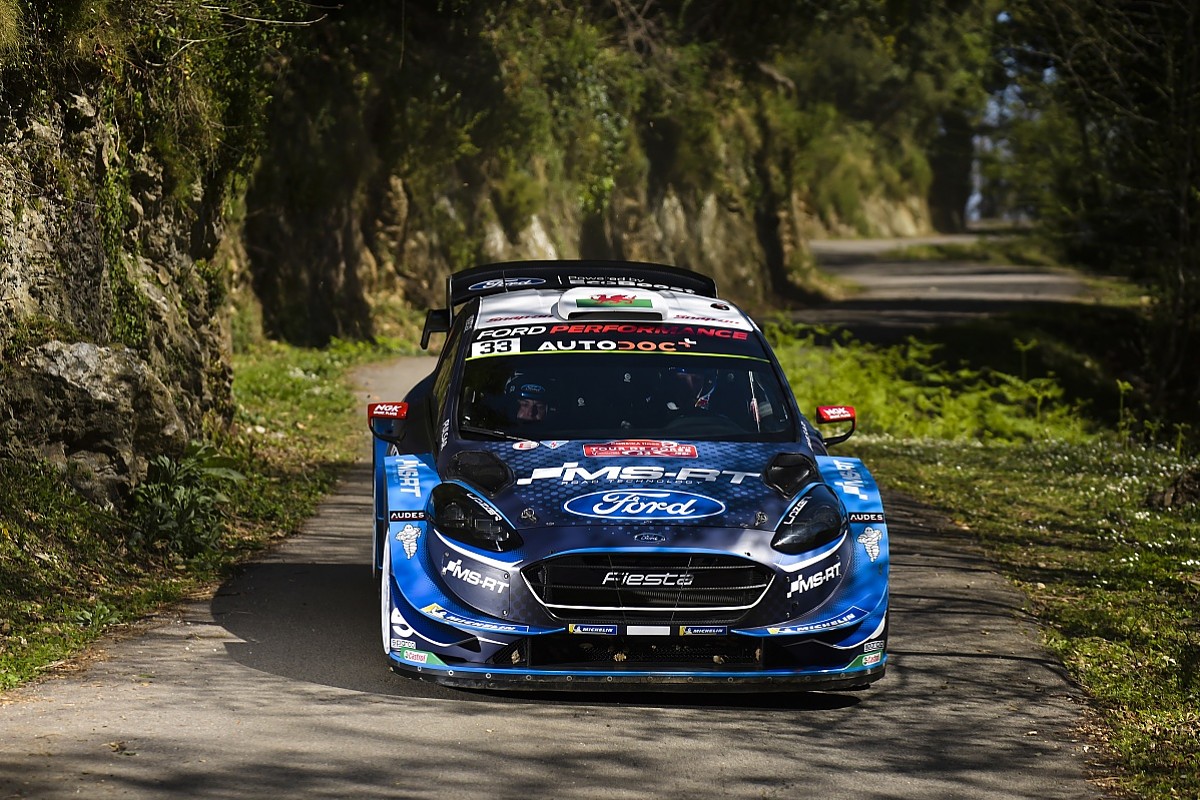 "On a rally car we have a lot more parameters - with so many different rideheights, the car is continually moving up and down or it's very sideways with these big yaw angles. A sudden change [in downforce] is going to hurt you more than anything.
"This is one of the key things that's new to us in rallying - it's trying to find the maximum downforce and then finding out how to maintain it to avoid large swings either way."
While none of the teams is willing to talk numbers - or seconds per mile in a stage - in terms of aero improvements, Fowler says the effect has been dramatic. On certain events.
"In certain conditions we can see a massive benefit," he says.
"The easiest example would be a Catalunya-type situation where the [asphalt] stages are almost race tracks. Here we can quite clearly see the difference between a 2016 and 2017 car - it's enormous in terms of aero performance and that translates into a really big stage time delta.
"But if you take a very muddy, slippery Rally GB with twisty, slow-speed stages, it's at the other end of the scale; we've seen examples where Kris Meeke lost his rear wing on Rally GB [in 2017] and the stage time was almost unaffected. The scale goes from almost no benefit to a huge benefit, and it's very difficult to quantify that on an average basis."
The accepted thinking is that the aero is really starting to work and transform grip levels north of 80mph. But WRC's aero race has only just begun. Already we've seen significant changes to the cars.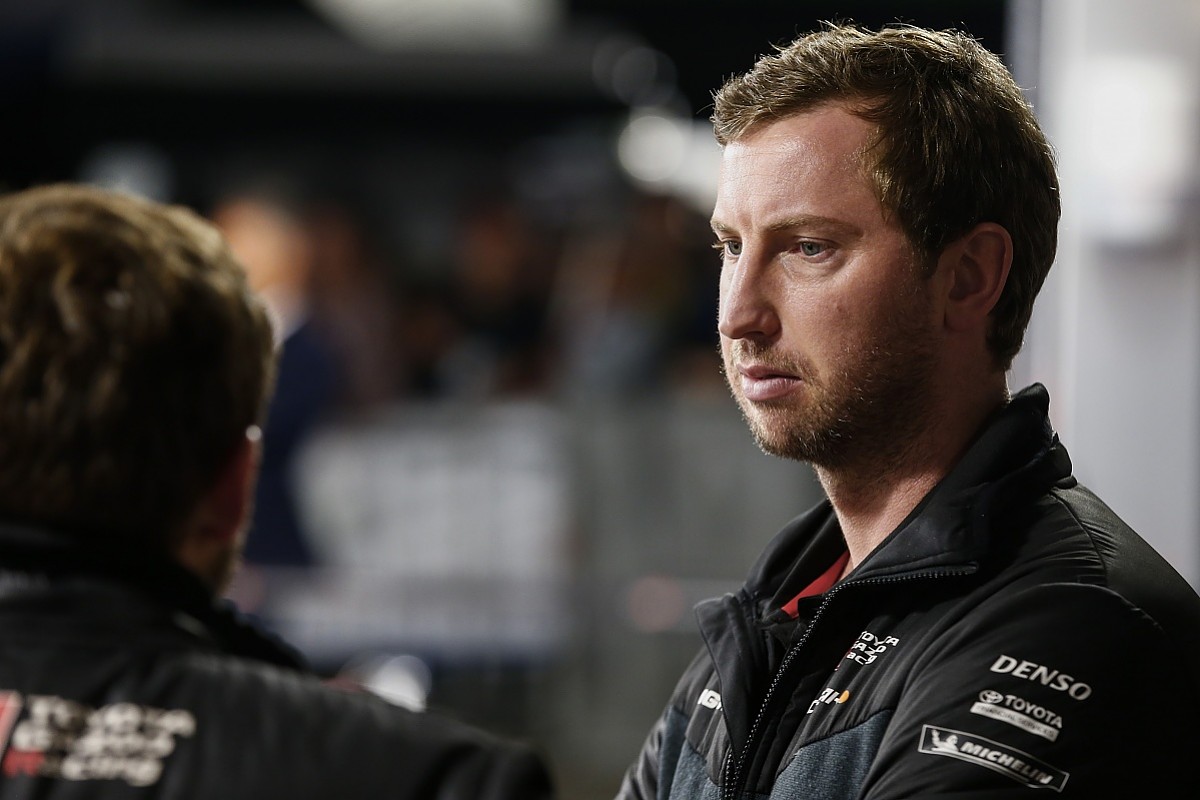 The front of the Yaris changed for the start of last season as Fowler and the team's two-strong dedicated aerodynamics department sought more downforce and improved airflow at the car's sharp end.
"Everything from the windscreen forward was new," says Fowler (pictured above).
"There was a new bumper, new front air intakes, fenders, everything. We knew we'd have to work on the car with homologation jokers because our timescale was so tight to be ready for 2017."
There's still scope for event-by-event tweaking, with variable option parts that remain free from homologation. That means anything that sits inside one of the scoops or air intakes is fair game - hence the loss of the Yaris WRC's distinctive so-called 'DVD holder' on the rear arches for round two in Sweden. Here Toyota replaced the slats with more rounded components.
"You certainly couldn't stack a DVD in there now," says Fowler. "We did that because every flat surface gathers snow and ice and adds weight. We'll probably keep those parts on some of the muddier events, but almost certainly go back to the previous version for the asphalt rallies.
"It's good to have this chance to look at a new area of the car. For years we've worked intensively on dampers, the suspension set-up, the transmission and all those areas. Everybody's worked day-in-day-out to try to find a little bit here and there within the regulations.
"But because we've all been doing that for so long, the gains are so small and now we have this completely new area - it's exciting."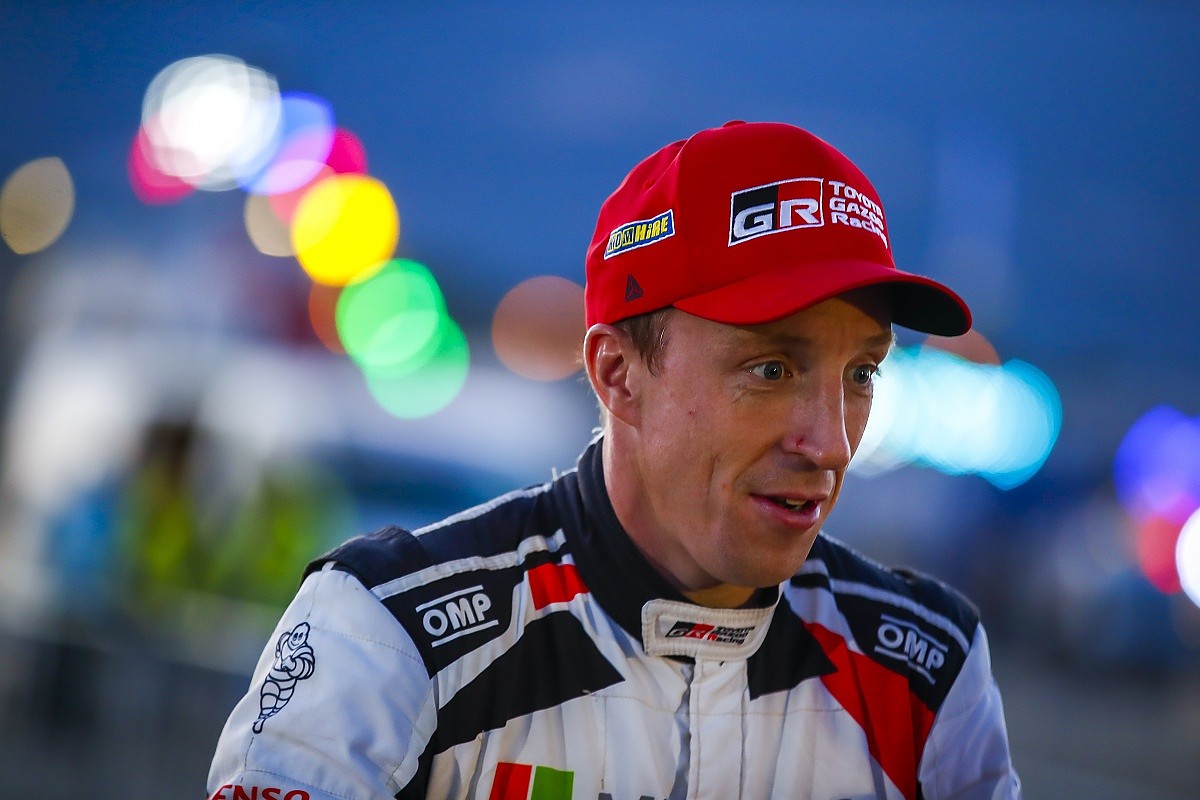 Kris Meeke on driving with new-spec aero
One of the biggest things with the aero on the new cars was learning to trust it. It's like anything, if you get better brakes then it takes you a while to trust just how deep you can go on the brakes.
I was talking to [Sebastien] Loeb recently and he said this trust thing was something he'd noticed. If you're in the cars all the time, doing a season and testing, it's OK, but when you come to these cars and jump in, you really have to put your trust in it. And the difference really is massive.
We came to Mexico and there's maybe one corner in shakedown that's flat. I was thinking coming into that corner: "Will it stick?" I kept it flat and it was absolutely nothing. Second time it's not even a thought, just flat out. In a 2016 car, you'd have been checking it all the time.
The aero gives you so much confidence in the corner. The cars are so much more stable now than the old generation.
I was annoyed with the debate that went on about the average speeds in stages in 2017 - these cars are so much more stable at high speed, for me that whole thing is a non-argument now.
One of the tricky things now is adjusting pacenotes in stages we haven't done since 2016. You take notes you made for the old cars and they're really different now. I think that's how we saw guys like [Teemu] Suninen coming out and running second overall on his first ever drive in a World Rally Car; he'd never driven a 2016 car, so he'd no pacenotes to compare. He just got in and drove it.
The place where we notice the aero most is probably a really quick stage in Catalunya. There the aero's really pushing you into the road. It's fantastic how much speed you can carry.