Even for the most stringent technology sceptic, the benefits of simulation in motorsport are by now well-known. As on-track testing is increasingly limited in the name of cost control, a well-optimised simulator with strong correlation to the racecar can make all the difference between challenging at the sharp end and languishing in the mid-pack.
But short of spending thousands of hours gathering data on individual component testbeds, modelling all the components that make up a modern Formula 1 powertrain and all the settings on every knob and dial to ensure it exactly matches the real car - until the next race when a minor modification renders it void - how do teams get the most from sim set-ups?
The answer can be found in Graz, at the HQ of Austrian engineering powerhouse AVL RACING, which celebrates its 70th anniversary this year. When Autosport first ventured to its 3km-square campus in February, nestled under a thick blanket of snow, it appeared an idyllic picture of tranquillity, but the contrast inside couldn't have been more pronounced.
It's a hive of constant activity, with waves of highly qualified engineers and technicians buzzing around its maze of corridors, while this writer was politely instructed to cover over his iPhone camera with a sticker to guard against any confidential leaks. You would be forgiven for thinking that you were at NASA, and the reality is not far off.
Although it has historically specialised in combustion engines, AVL has broadened its portfolio to cover hybrid/electric powertrains, vehicle dynamic simulation (including Cloud capabilities) and full-vehicle testbeds, as well as CFD modelling and precision manufacturing.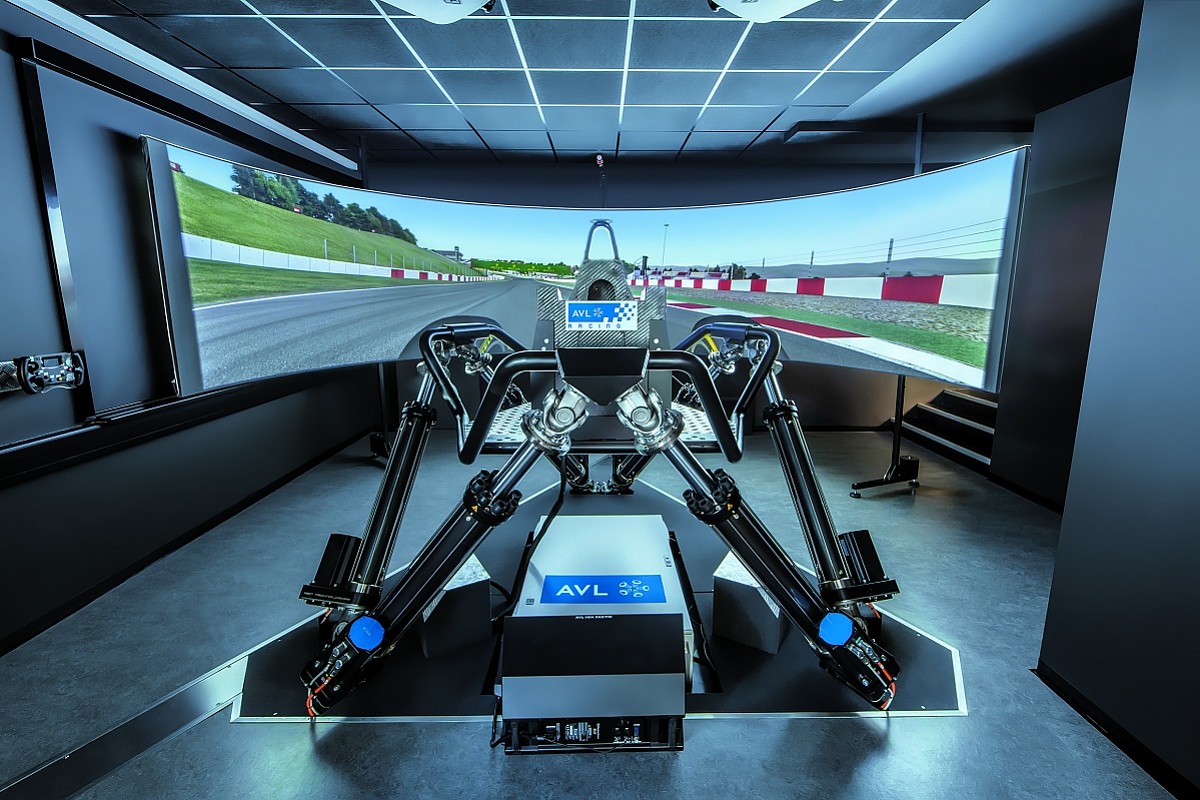 You could legitimately ask what a top-of-the-range driver simulator in a side room would have to do with this business model, but it's not some half-hearted segue into an already overcrowded market. At first glance, it looks like any other driving simulator, based on a Formula Renault tub on a rotating platform, but it's what you can't see that AVL is most proud of.
One floor below is a full-vehicle testbed for the actual car, which is physically connected to the master cylinders from the driver simulator pedal box, to ensure that throttle and braking inputs in the virtual world are transferred through the real vehicle and then transmitted back to the driver simulator.
The facility, which is available for teams in premium categories to rent all year round, makes for an ultra-realistic driving experience and is the closest a car can get to replicating the stresses it would experience in competitive conditions without leaving the laboratory.
"The feedback the pedal gives the driver is real because we are braking the real calipers. These values are not a simulation anymore, they are real" Guillermo Pezzetto
With unparalleled accuracy and repeatability, the combination has earned rave reviews, as Guillermo Pezzetto, product manager of racing, engineering and technology powertrain systems, explains.
"The driver can drive the car as close to reality as possible because the next step from our coupling of full-vehicle testbeds and driving simulator is reality, the real track," says Pezzetto, who first came to Europe from Argentina as a race engineer in Formula 3000.
"We had a very nice comment from a driver- 'it's amazing how good your power unit model is' - and that was exactly what we expected because there is no model; it's the real power unit. Obviously their simulation was not capable of representing what the power unit was doing.
"The torque is a real output of the power unit, including of course the gearbox and the braking. The feedback the pedal gives the driver is real because we are braking the real calipers. These values are not a simulation anymore, they are real. It's like you are braking the real car, but you are sitting in the driving simulator."
The potential advantages to a constructor looking to extract maximum performance from a fixed budget - without the luxury of a dedicated test team to trial in-season developments - are obvious.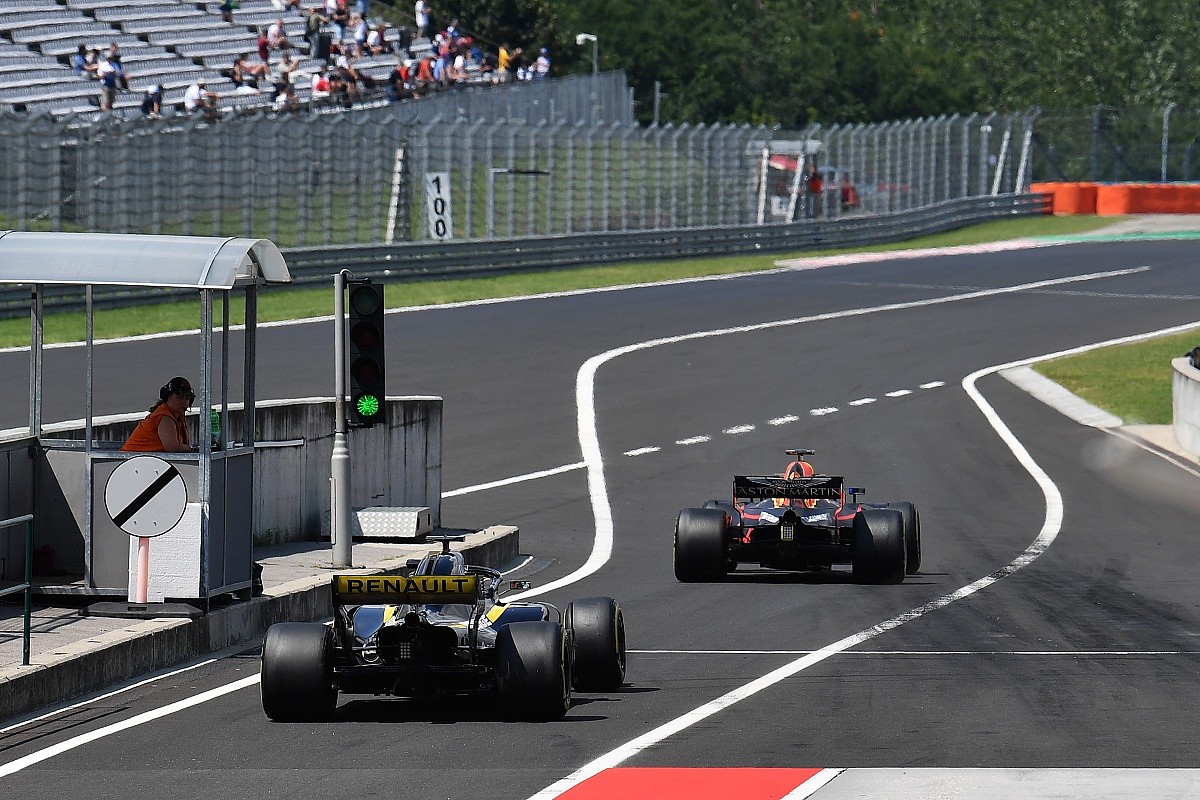 Even with massive investment into a top-of-the-range simulator, it only takes a small discrepancy in the torque delivery to have major repercussions for the handling and alter the way drivers use the sim - allowing them to take advantages that don't exist in real life, or forcing them into making unnecessary compromises. Regardless of how good the hardware is, if the software is not up to scratch then the correlation will be compromised.
Therefore, it makes perfect sense for teams to conduct testing using the real components, operating at the same temperatures as real life, where feasible.
"To run a driver simulator is a huge effort, to run a full vehicle is a huge effort," says Matthias Dank, global business segment manager of racing, instrumentation and test systems.
"To put this on a testbed is an even bigger effort and to combine all three is the biggest effort you can imagine, but it's more effective and it's cheaper.
"Most of the time customers try to replicate the failures they have seen in the past season to see if they could have anticipated these problems, and every team has left having experienced new failures on the testbed they might have encountered during the next races.
"It's not only a back-to-back comparison; they also come away with new results after using it for a couple of days, so the value is very high.
"There is always this false thinking that motorsport spends stupid money, but if you invest in a new test system, you want to get more performance, or save money, or ideally both at the same time, so they actually spend their money very wisely."
Mating a simulator with a full-vehicle testbed sounds like a brilliant idea, but there's a good reason why it hasn't already been done many times over. It took AVL three years and 25 people working solely on the project to realise its vision, initially conceived in 2011 when the introduction of V6 hybrid powertrains in Formula 1 for '14 was first mooted.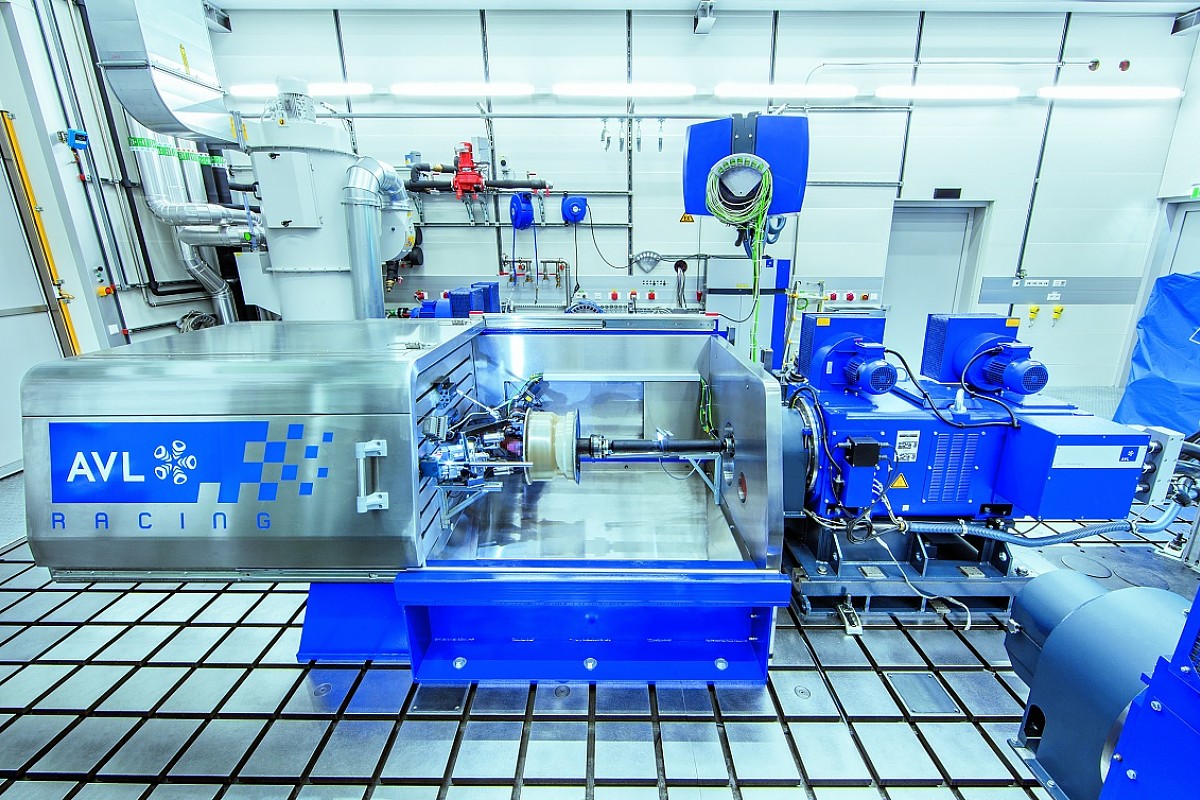 That's not something many companies can afford to dedicate so much time to, even if they have the requisite pool of expertise and multi-million pound investment available.
"The mix of skills and know-how is quite complex," says Pezzetto.
"At AVL, we have the luxury where testbed engineers work very closely with our department in powertrain and vehicle dynamic engineering; you have vehicle dynamicists, programmers, project managers, electronic engineers, power electronic engineers, mechanics; it's one company providing a single solution."
"Every team has left having experienced new failures on the testbed they might have encountered during the next races" Matthias Dank
But even a company the size of AVL, with 9500 people employed worldwide and more than a third of those based in Graz, did not initially possess the competencies in its portfolio to turn its ideas into a working prototype.
It was one thing anticipating that systems integration between the driver, the hybrid powertrain and newly introduced brake-by-wire system in the 2014-spec cars would be problematic, but having never worked with braking test systems prior to '11, AVL had to return to the drawing board.
"If you take a step back and take a look at it, it's pretty straightforward, but the devil is always in the detail," says Dank.
"We took it step by step to master any new technologies that we needed to have in our portfolio, because so many different aspects have to work together at the same time. If you work on too many projects simultaneously, you will never go anywhere.
"So we had this whole idea in 2011, then we started to do a single-corner brake testbed in '12. The final goal was always this brake integration on the entire testbed, but we had to manage this technological gap and take it step by step."
The result is a tool that AVL is rightly proud of - the piece de resistance keeping it at the cutting edge of innovation.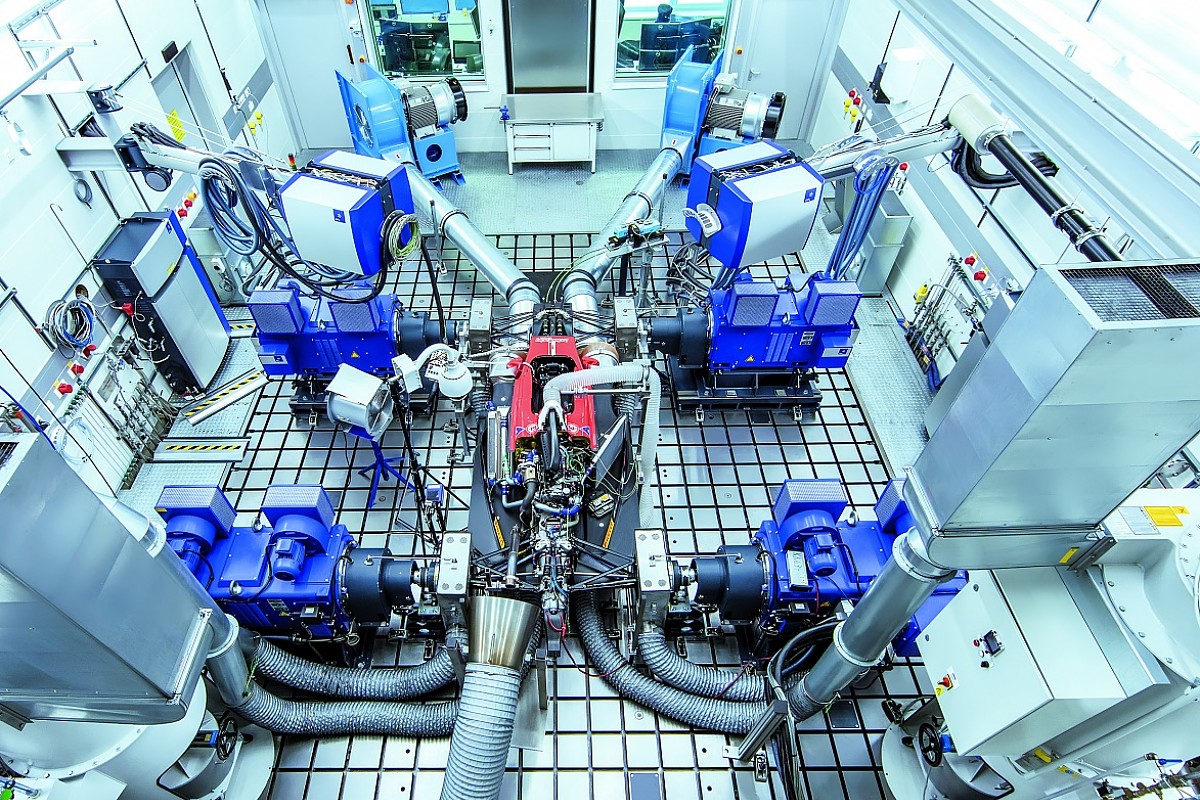 How a testbed works
The world of testbeds may seem unglamorous next to the sight of a brand-new Formula 1 car taking to the track for the first time on a crisp February morning at Barcelona, but when trial integration runs in a simulation setting produce faults that can be rectified before resulting in costly stoppages during real-life testing, an effective testbed set-up becomes worth its weight in gold.
"It's much more efficient because we remove everything from the real world that induces uncertainty to the test," explains AVL RACING's Matthias Dank.
"If you want an objective comparison of changes on your engine or your battery, ideally remove everything else and simulate it with devices that mimic the physical influence on it. If you have to build an entire car to see the effects of changes on the combustion engine, you spend a lot of money on your set-up."
In addition to selling testbeds to customers, AVL has more than 90 specific testbeds for all purposes - from batteries to inverters and turbochargers - that can be run simultaneously at its Graz HQ, many of them unmanned and around the clock. But while the driver simulator-full vehicle testbed hook-up is AVL's main attraction, around 80-90% of its testing is done without a driver in the loop.
Instead, it makes use of AVL's dynamic Vehicle Simulation Model (VSM), "a dynamic driver that is a close representation of a human" accurate to within four milliseconds, which provides greater repeatability of results and saves the driver for when they are required to give the final sign-off.
AVL ambassador Ferdinand Habsburg is a regular visitor to the simulator as the company seeks to assist the next generation of Austrian talent, but the Formula 3 regular would soon burn out if he was called upon every time AVL needed to run a simulation.
"What you want to avoid is having a driver booked up for four hours of testing, and spend three hours troubleshooting," adds Dank. "We let the driver focus on what he really has to do."