The screaming rotary-engined Mazda 787B, which remains the only Japanese car to win the Le Mans 24 Hours, is rightly regarded as one of the most iconic sportscars of all time, and unsurprisingly stands as designer Nigel Stroud's favourite creation. He has a 1:43-scale model of it by way of a memento in his house.
But that affinity is not simply because it beat the fancied Jaguars and Mercedes to score a shock victory in 1991. Rather, it's because it successfully applied the lessons learned in three previous iterations of Mazdaspeed's Le Mans programme dating back to '86.
"It's the one I spent the most time on, put it that way," he says. "I never stick with anything for very long!"
An alumnus of March, Hesketh and Lotus who worked with Harvey Postlethwaite, Colin Chapman and Adrian Reynard during a colourful 30-year career, Stroud flitted around the edges of Formula 1 before later finding success as a race engineer in Indycars and a freelance pen-for-hire in sportscars, where he carved out a niche making improvements to substandard chassis.
Starting out as a mechanic at Cirencester agricultural college, he was given a job at March as a fitter by Bill Stone - who teamed up with Reynard to found Sabre in 1973 - and engineered a young Niki Lauda in the '71 Formula 2 championship.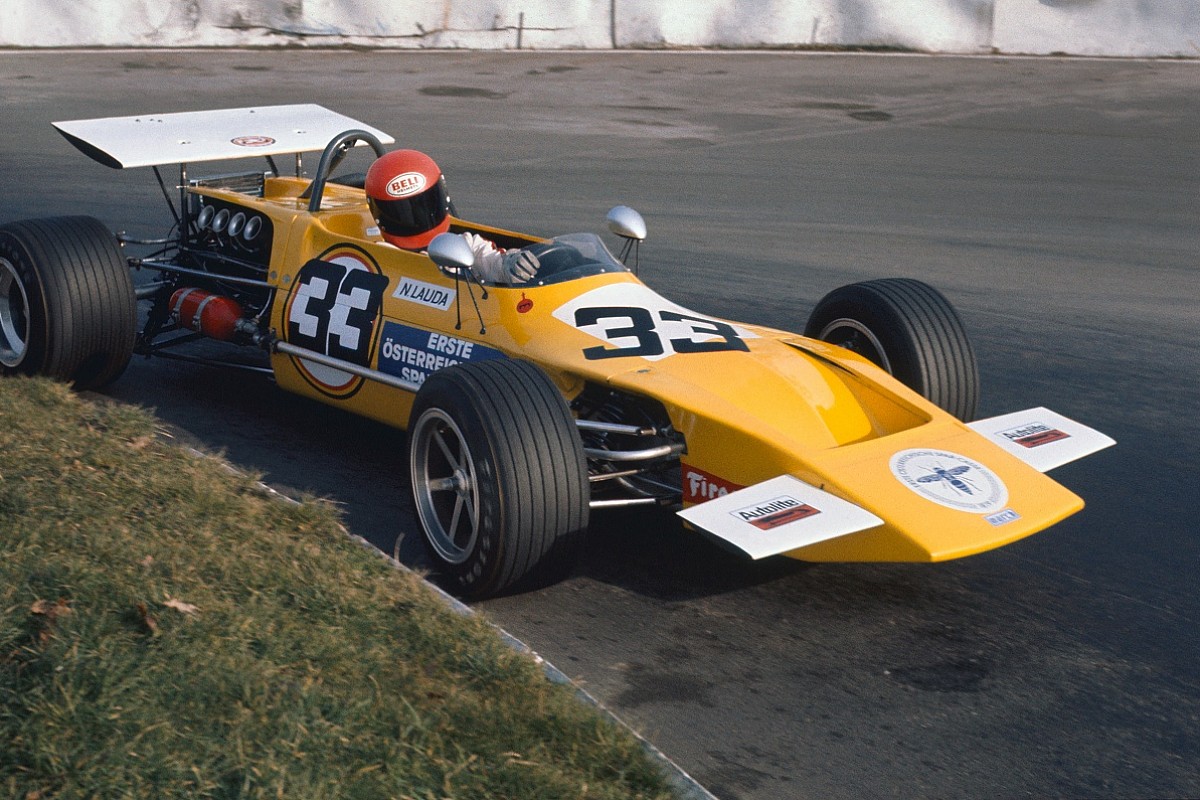 The year wasn't a success, as the Austrian was plagued by numerous mechanical failures while works driver Ronnie Peterson romped to the title, but Lauda certainly made an impression.
"I remember he said, 'Nigel, one day I will be world champion. So you see, you must try harder.' You couldn't argue with that, could you?" chuckles Stroud. "He was good value."
Away from the circuit, Stroud worked under Postlethwaite in March's production shop developing F2 and F3 cars. Money was always tight and, when Postlethwaite moved to head up the technical department at new entrant Hesketh for 1973, he took Stroud with him to work on the team's customer March 731 chassis, which James Hunt took to podiums at Zandvoort and Watkins Glen.
At the same time, Stroud took a step back from trackside operations to set up a business designing furniture.
"Lauda told me 'Nigel, one day I will be world champion. So you must try harder'" Nigel Stroud
"I didn't want to go racing anymore," he says, "so I only did that first year and then got involved helping build the new cars. I did the odd race, but I was part-time then."
Hesketh continued to punch above its weight into 1975, but Hunt's popular victory at Zandvoort was not enough for the eccentric Lord Hesketh to keep the team afloat. After it invested in a new 308C for the final two rounds of the season, the squad's assets were sold to Walter Wolf and Postlethwaite went with them, but Stroud stayed behind for '76 and toiled away for little reward with an upgraded 308.
Stroud collaborated with up-and-coming engineer Frank Dernie - who introduced CAD to F1 with Williams 10 years later - on a new Hesketh 308E for 1977, but with a succession of paying drivers and zero development budget, the team was a shadow of its former self and folded in '78.
"They had sold the 308C to Wolf, so we were stuck with the 308 and then we designed the 308E, which wasn't a great success," says Stroud. "We were strapped for cash by then. It was pretty hopeless."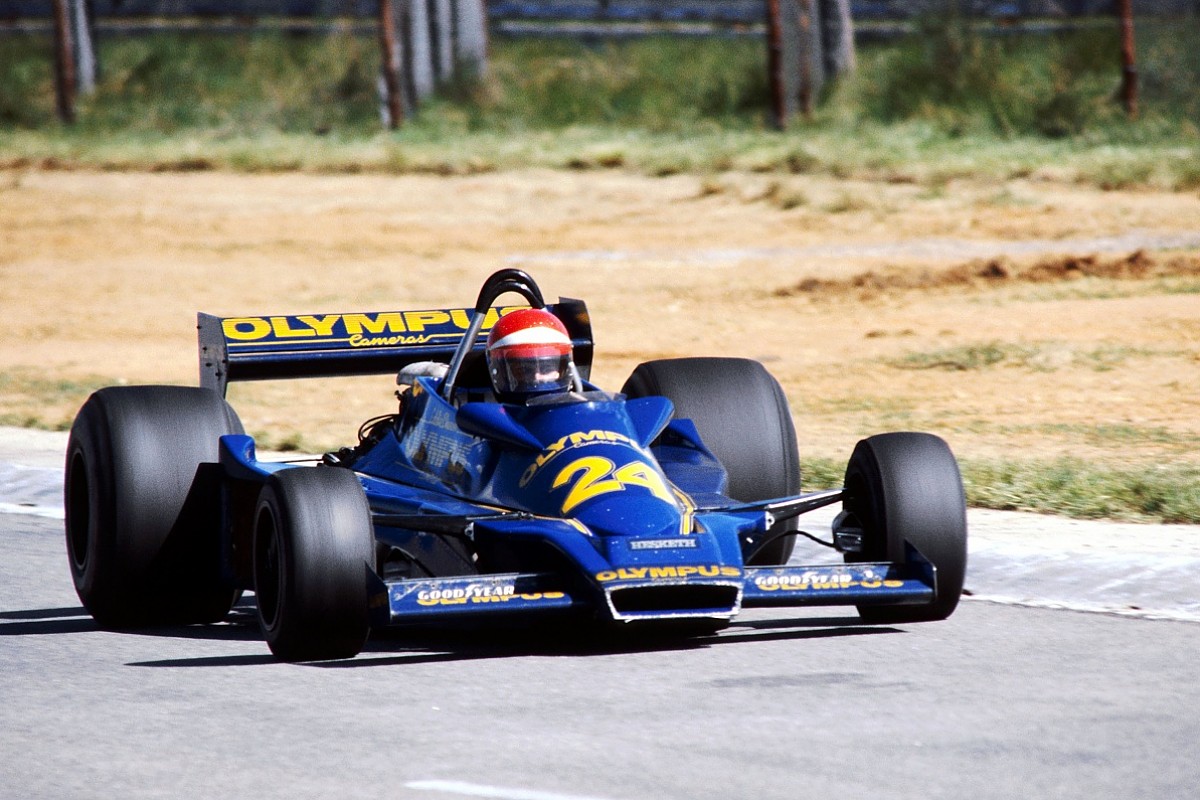 Having now abandoned his furniture venture, Stroud was introduced to Gunter Schmid's ATS team by former Hesketh chief mechanic Dave 'Beaky' Sims.
He designed the D3 that Hans Stuck took to fifth at the 1979 US Grand Prix, but optimism invariably wasn't to last as he clashed with the headstrong Schmid, who had used seven drivers in '78.
"He was just crazy really, you could wind him up beautifully," Stroud recalls.
"We went to Belgium and he was on to me about spring rates, so I said, 'We need to go stiffer, not softer.' We were in the middle of this when [then-Ligier designer] Gerard Ducarouge came over and asked me, in front of Schmid, 'Have you got any 1500lb springs?'
"His face was an absolute picture. They were running double what we were!"
Stroud's next stop was Team Lotus as chief race engineer for F1 rookie Nigel Mansell in 1980, but he had joined a team in decline.
While impressed by the famously meticulous Chapman - "You could see why he had achieved what he did" - the various buisness interests that increasingly occupied his time meant Lotus had fallen a long way from its dominant 1978 campaign, with that year's champion Mario Andretti only managing a single point all season.
"I found the whole Lotus team to be quite a disappointment really," he says. "When I went there, I tried to find proper records of previous races and it was so badly documented, you couldn't just open a file and look up what they ran last year."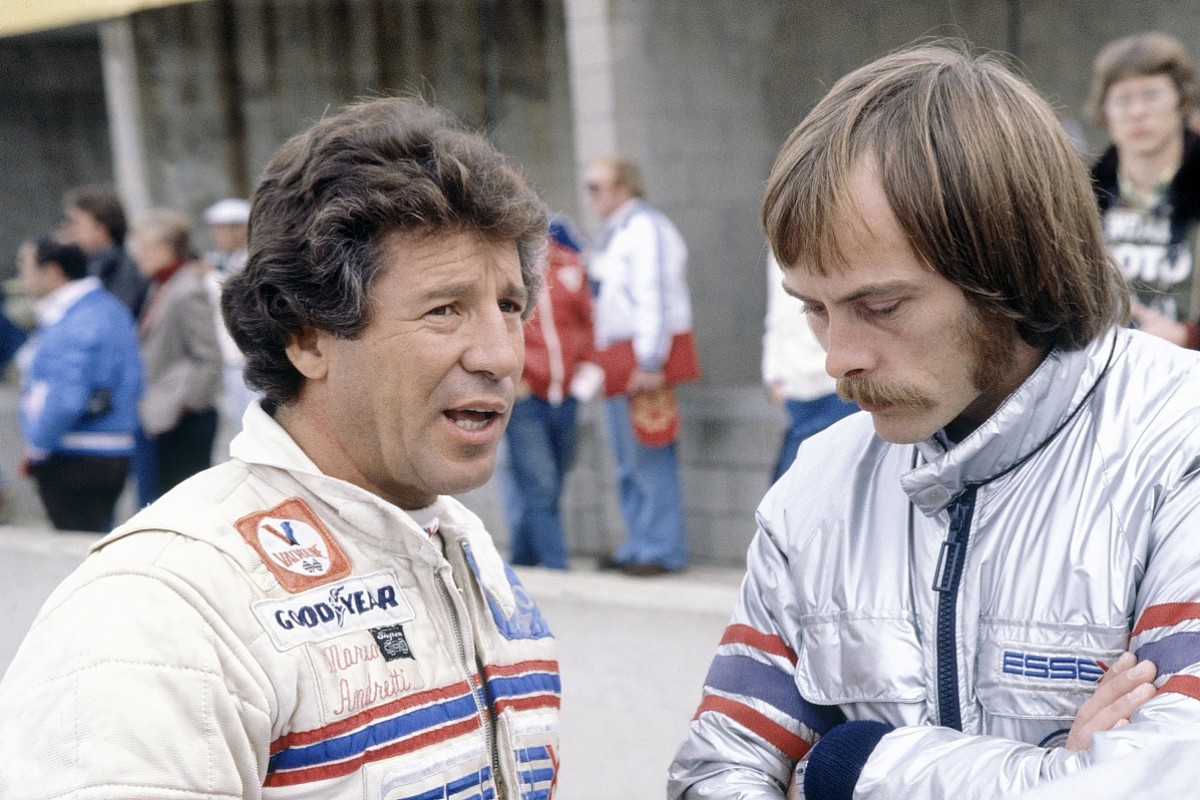 When Peter Warr rejoined the team following Chapman's death, Stroud went on his way again and headed Stateside to perform race-engineer duties for Galles Racing, which had rising star Al Unser Jr on its books in a Cosworth-powered March.
"The first time I went over there, I was walking through the restaurant at the hotel when Mario jumped up and said, 'Nigel, welcome!' He thought that [March boss] Robin Herd had arranged for me to be the race engineer for his son Michael, so I said, 'Actually, I've come to see Rick Galles.'
"All hell broke loose after that - they flew Robin out next day on Concorde!"
Stroud was lured into sportscars by the prospect of greater design freedom
It was around this time that Stroud began his foray into sportscars, lured by the prospect of greater design freedom. Having assisted Jo Marquart on the Argo JM16, he designed a new honeycomb monocoque for Richard Lloyd's Porsche 956 before joining Mazdaspeed to design its new 757.
Flying back and forth from Japan to the US, something had to give and Mazda duly won out.
"One of the reasons for giving up F1 was to have more time at home, as I'd just had a family, but in fact I spent more time on a jumbo than I would have done if I had stuck to F1!" he says.
"Mazda was a design job and I had to be around to make sure it worked; that was far more important than doing race-engineering work."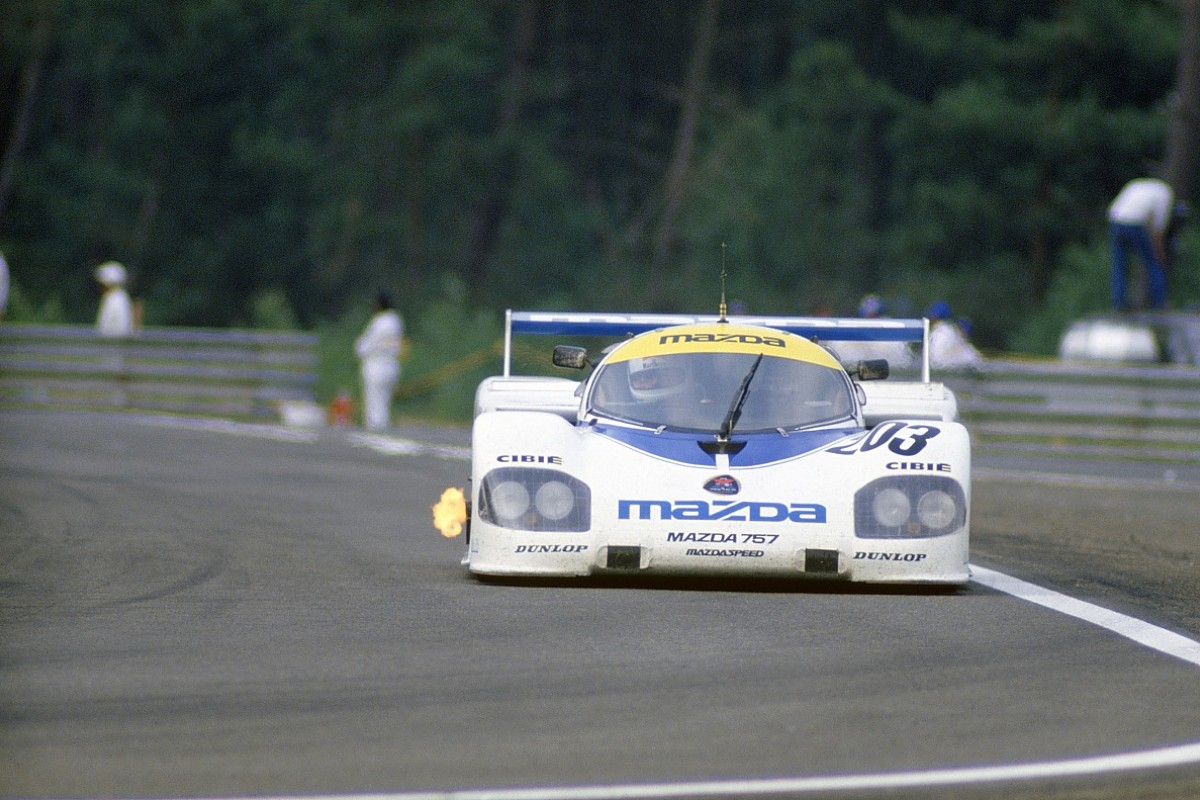 The 757 had to accommodate Mazda's high-revving Wankel engine, originally a three-rotor unit that soon expanded to four.
As a result, the monocoque had to be designed with a view to accepting more power, but this meant the whole concept wasn't significantly changed through the evolutions of the 767, 787 and 787B, meaning the Mazdas were usually reliable, if not always the fastest.
"One of the reasons why the Porsche was so successful was the fact that it was racing for five or six years, so they knew the thing inside-out; it was always going to be reliable and effectively that's what happened with the Mazda," Stroud says.
"It was essentially the same car and just the detail got better over the years."
Stroud maintains that the normally aspirated 26B rotary - which produced up to 700bhp at 9000rpm - did not give enough torque, which is supported by the 787B's meagre results in 1991, the first year for the new 3.5-litre engine rules.
Aside from Le Mans, it only managed a best result of sixth in the World Sportscar Championship and a single podium in its domestic All Japan Sports Prototype Championship, in spite of "tidied-up" aero and braking upgrades.
"The engine was always going to be a problem to package because you couldn't put any stress through it and it was too long - it was only four rotors, but it was as long as a straight-six almost," he says.
But for the one race that really mattered, it was an altogether different proposition. Nissan had become the first Japanese marque to take pole in 1990, but was hampered by unreliability in the race and subsequently withdrew for '91, leaving the accolade of first Japanese winner within reach of Mazda.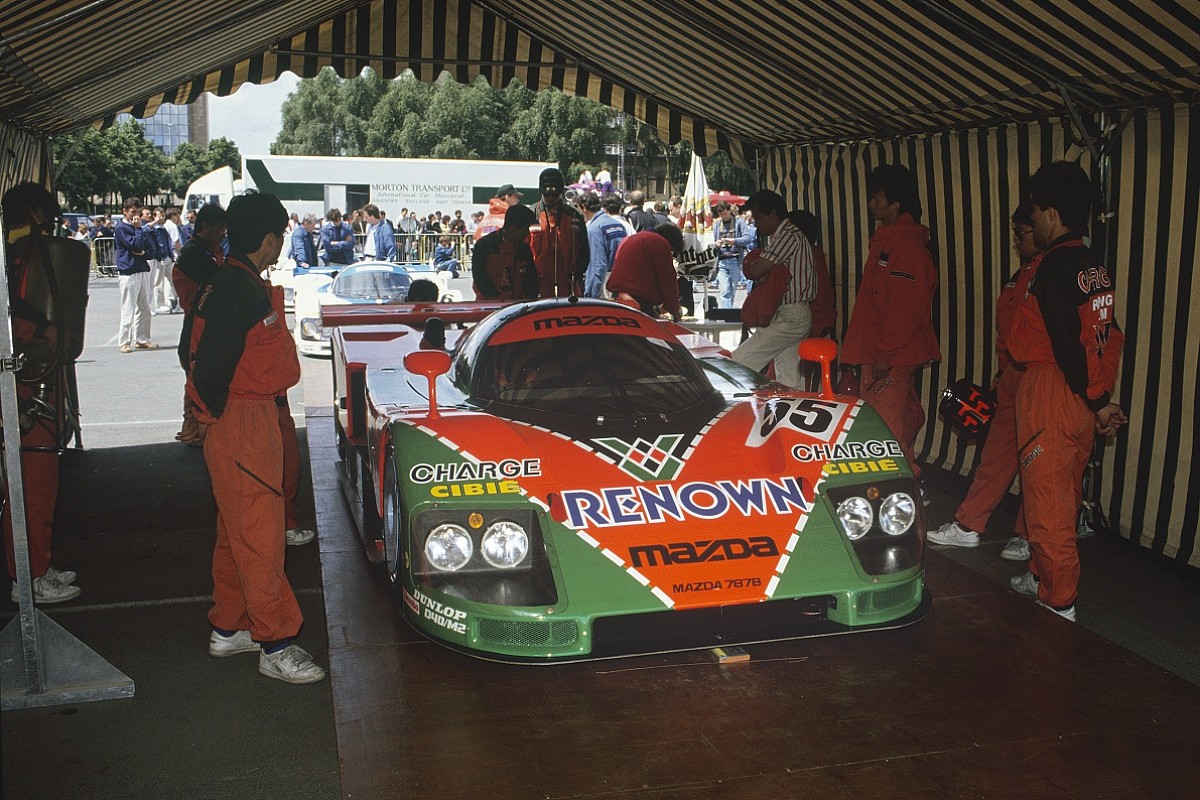 "I couldn't understand why they couldn't make the engine shorter, but for Le Mans it was a good package," says Stroud.
"That was the only race that we really stood any chance of winning. Give Mazda their credit - at long last they agreed that at least one car should go flat-out the whole way and [team consultant] Jacky Ickx was a great help in helping me persuade them. Anything he said was gospel and he agreed with me and the drivers that we should go for it."
Ickx's charms also worked on the ACO, which handed Mazda a substantial weight break. Having been co-opted into the class for non-3.5-litre entrants with Mercedes and Jaguar, Ickx successfully lobbied for rotary-engined cars to run at 830kg, instead of the mandated 880kg, while the turbo-charged V8 Mercedes and V12 atmo Jag weighed in at 1000kg.
Mazda couldn't match the turbo cars over a lap, but its reduced brake and tyre wear meant it was in contention over a race
Although the Mazdas couldn't match the turbo cars over a single lap, their greatly reduced brake and tyre wear meant they would be in contention over a race stint.
In the lead Mazda, single-seater hotshoes Johnny Herbert, Bertrand Gachot and Volker Weidler screeched through the night without a hitch and were lying second when the water pump on the race-leading C11 of Jean-Louis Schlesser, Jochen Mass and Alain Ferte gave up with three hours to go.
Despite suffering from severe dehydration, Herbert brought the car home to secure a victory that marked the pinnacle of Stroud's career.
"It was a bit unreal really," he says. "Obviously it was a big deal, but it didn't really hit home until a few days later. The car went pretty much like clockwork."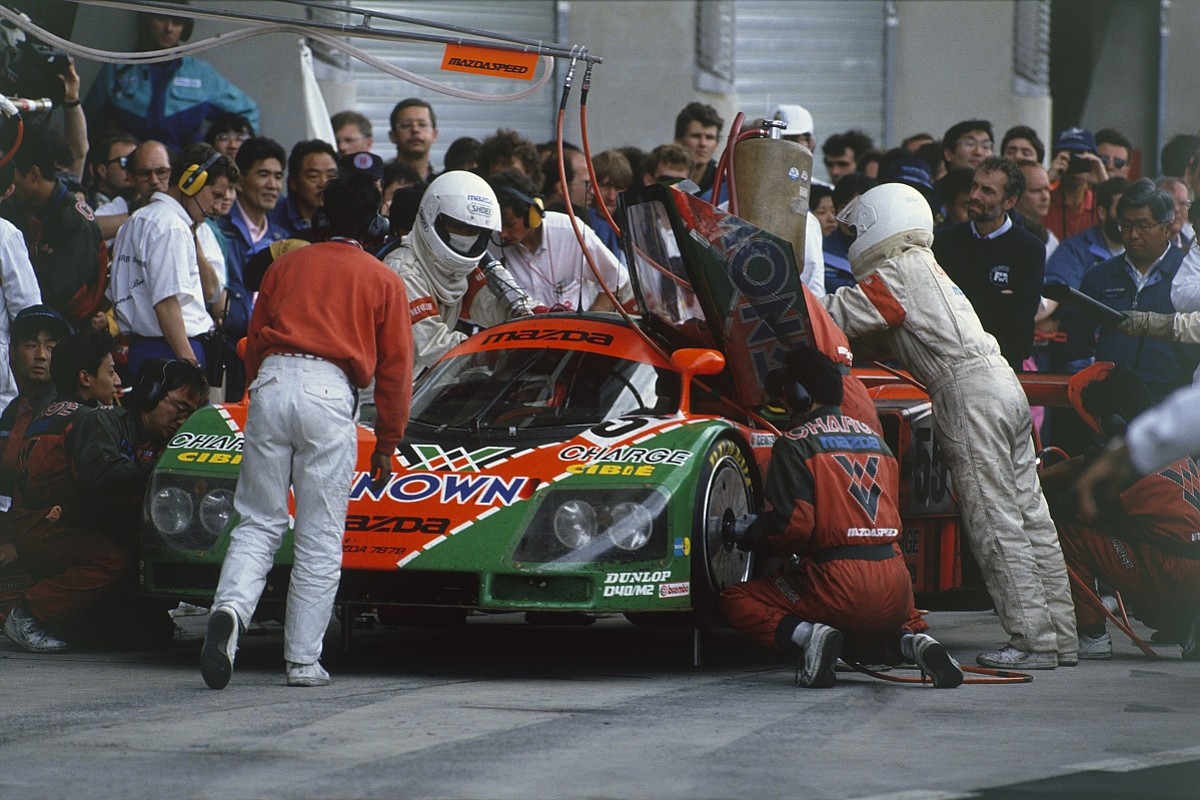 But hopes that it would mark the start of a significant chapter in Mazda's Le Mans history proved misplaced. With rotaries banned for 1992, Mazda was forced to source an underpowered Judd V10 unit and a rebadged Jaguar XJR-14, branded the MXR-01, to accept the engine.
Without the same funds for development available to Peugeot and Toyota, fourth at Le Mans and second at Silverstone were the only results of note before Mazda pulled the plug.
"It was a bit annoying after Mazda finished - I said, 'Why don't we go for the land-speed record with a rotary-engine car?' but they didn't want to know," says Stroud.
"It would have been so easy, just hack the wings off, boost it up a bit. I don't think they capitalised on that win at all."
After Stroud joined Reynard's special-vehicles division as a consultant, a litany of projects came his way, with varying success.
After working on the quirky front-engined Panoz Esperante GTR-1, Stroud made substantial structural revisions to the flawed Reynard 2KQ prototype, before performing a similar function on Cadillac's Northstar LMP, which was originally built by Reynard subsidiary Riley & Scott.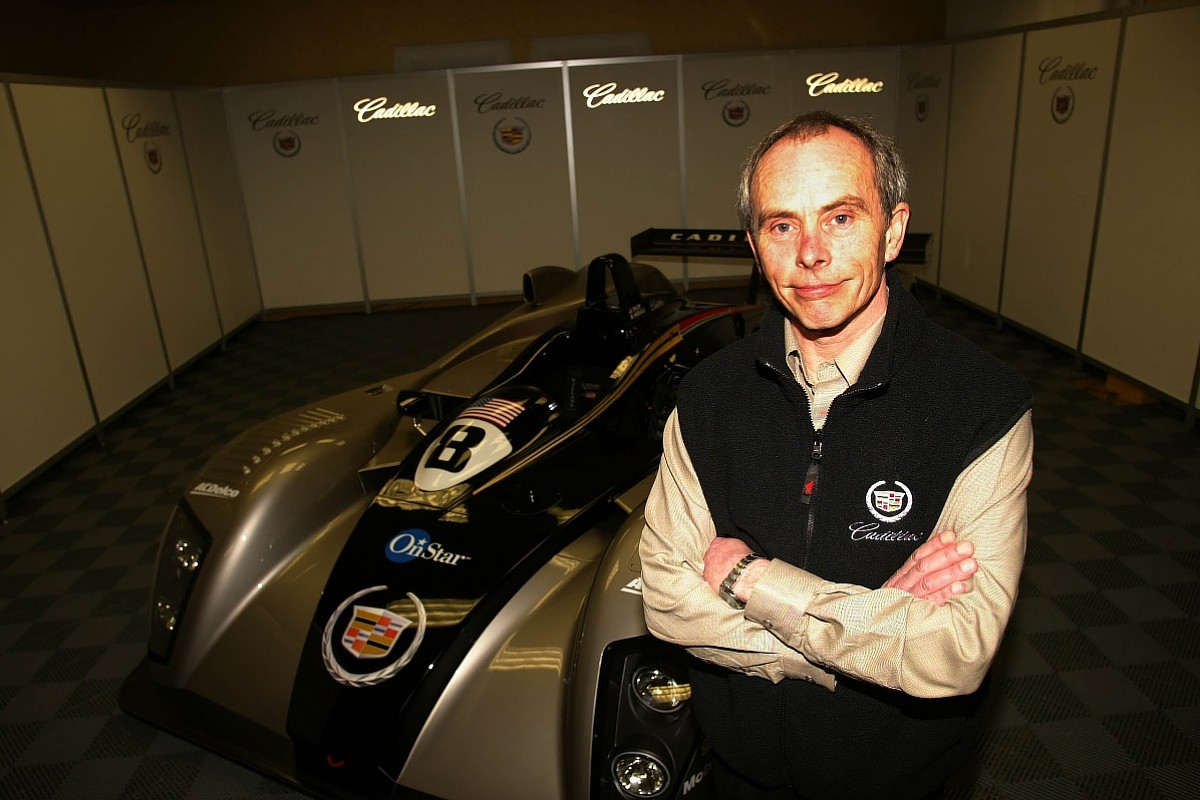 Tasked with designing a brand-new car for the 2002 American Le Mans Series, Stroud's Northstar LMP02 ended the year with four straight podiums, but he was unable to see the fruits of the programme because General Motors canned the project after finishing third at Petit Le Mans.
"The Cadillac thing was knocked on the head after two years when it should have been a three-year deal; it was just a waste of everybody's time," he says. "It was quite sad really, it was a good bunch of guys and the car was beginning to come good."
Stroud has lost none of his passion for motorsport
Now aged 70 and retired as a designer, Stroud has returned to his agricultural roots and settled down in Oxford, but has lost none of his passion for motorsport.
"I've just got my racing licence!" he says. "I've done a few sprints in the past couple of years, but I might have a go at some races. I've got a couple of old MGs which keep me out of trouble, or in trouble actually!"
Will he be watching Le Mans next week to see if Toyota can finally join Mazda in the winner's circle? You bet.