A pair of Le Mans 24 Hours winners will bolster the judging panel for this year's re-imagined Aston Martin Autosport BRDC Award.
Leena Gade, who engineered the winning Audi R18 in the 2011 race, and Darren Turner - a three-time class winner for Aston Martin Racing - bring with them a wealth of experience that will be put to great use in identifying the next generation of British racing talent.
Gade and Turner - himself a winner of the award in 1996 - join a panel of judges, which also features veteran track commentator and BRDC member Ian Titchmarsh, Autosport magazine editor Kevin Turner, double British Touring Car champion Jason Plato, former McLaren engineering chief Mark Williams, 2008 Award winner and factory BMW driver Alexander Sims and 1997 Award winner and Garage 59 team boss Andrew Kirkaldy.
Gade, who is the only woman to have engineered an outright Le Mans winner, said: "It's a real honour to be one of judges of such a prestigious Award, and one that I have been actively following for many years.
"I have worked with some of the previous winners, including Oliver Jarvis, and I have always been interested in seeing how their careers develop.
"I want to help the finalists understand how they will need to work with engineers as they strive to become professional racing drivers."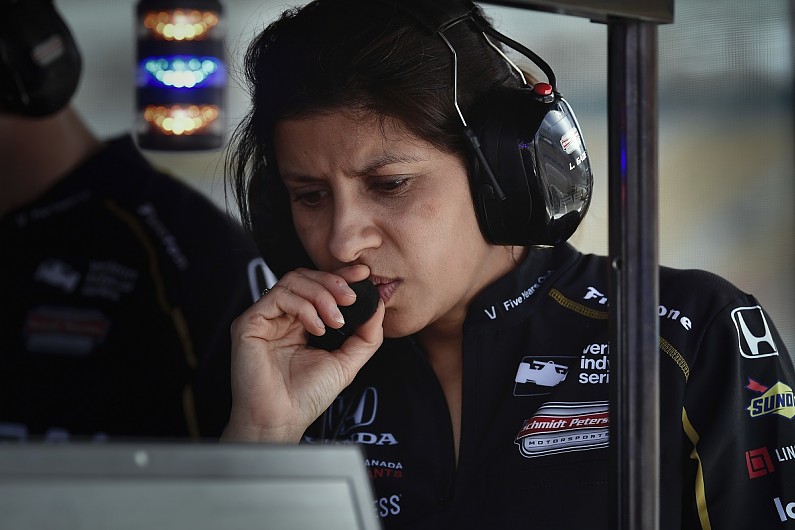 Turner, who will offer expert insight into life as a factory Aston Martin driver, said: "As a previous winner of the Award I understand precisely how significant it can be in the journey of a young aspiring British driver.
"Now to be able to contribute to this initiative again, with the privilege of experience, as Aston Martin's judge is a wonderful opportunity.
"It's harder now than it ever was to break through into international-level motorsport, and the fact that this Award is still so important reflects how influential it is in the development of a drivers' career."
The Aston Martin Autosport Award is open to all drivers aged 23 and under who hold a British Competition license, racing in categories beneath FIA F3 level.
The Award started in 1989, when 13-time F1 race winner David Coulthard was announced as the inaugural winner.
Since then it has identified the best in young British racing talent and given a significant boost in their careers.
Other previous winners include 2009 World Champion Jenson Button and three-time Indy 500 winner Dario Franchitti, while current F1 stars Lando Norris and George Russell were recipients of the Award.
Four finalists will be shortlisted for assessment, which includes fitness and simulator work at Red Bull Racing's F1 factory, plus a two-day on-track evaluation around the Silverstone Grand Prix circuit, where they will go head-to-head in a variety of machinery.
The winner will be announced at the 2019 Autosport Awards, held at the Grosvenor House Hotel on December 8.
The winner will receive £200,000, membership of the BRDC and a test in an Aston Martin Red Bull Racing F1 car as part of their prize.