Tickets have gone on sale for Autosport International 2019, which will have a host of exciting changes including an all-new home.
The January 10-13 event will move to Halls 1 to 5 in the Piazza and include the Genting arena and Forum Live at Birmingham's National Exhibition Centre (NEC), offering even more space for exhibitors, stars and cars.
Autosport International, which is part of Motorsport Network's flagship title Autosport, is already the world's largest motorsport show, and the move will make the established season starter even bigger and better than ever.
Bringing together the motorsport, automotive and engineering sectors under one roof, it is the definitive international hub and attracts visitors from across the UK and the globe.

Buy tickets for Autosport International 2019 here

The all-new Piazza location allows for all three elements of the show, Engineering, Performance and Tuning Car Show and Autosport International, to be in close proximity to each other and crucial transport links.
The change of layout also offers international exhibitors and visitors a fresh look and much more space in which to walk and do business.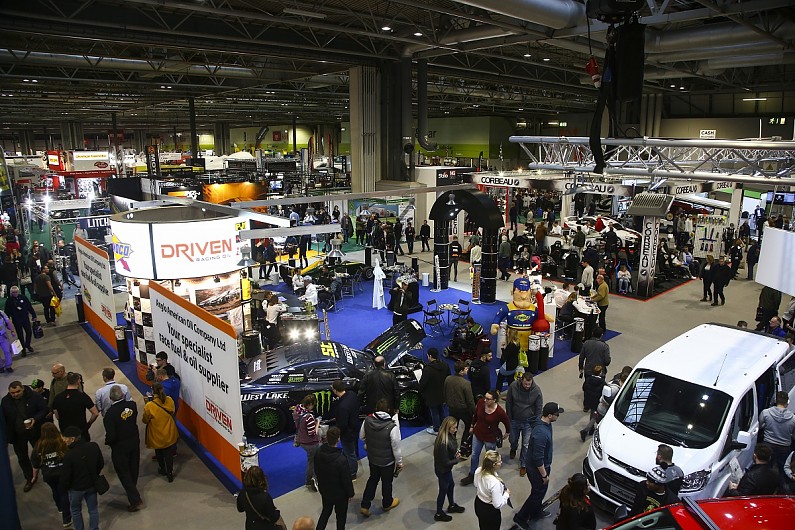 Further developments to the show include the introduction of a brand-new feature in Autosport Engineering, the New Product Showcase feature - a central focus on new innovative and conceptual product programme display.
Engineering exhibitors will be able to enter and showcase exclusive key products to a host of global business and enterprise visitors.
Visitors to Autosport International will also gain access to the newly-titled and heavily evolved Performance and Tuning Car Show.
The popularity of tuning exhibitors in 2018 has inspired the incorporation of a tuning element in to the 2019 event. The integrated show will give visitors the chance to get up close to the latest and most desirable performance cars and stars from the automotive and tuning world.
The Live Action Arena is also set to return for those seeking an enthralling, high-octane experience for all of the family.
Autosport International Show Director, Kate Woodley, said: "We are very excited to announce a new look to Autosport International in our 29th year of running the world's biggest pre-season motorsport exhibition.
"This move within the Piazza layout at Birmingham's NEC will create the perfect hub for show goers to access all elements of our trade, engineering, motorsport and automotive show.
"After the success of our 2018 show, we have listened to visitors who have wanted more space, better transport links and a fresh new look to the features and the show halls. Do not miss the chance to get your advance tickets today."
The 2018 event earlier this year showcased Ferrari as the main headline feature alongside the launch of the FIA World Rally Championship.
The four-day motorsport festival proved very popular, with 95,000 visitors making the trip to Birmingham's NEC.
Further details about Autosport International 2019 will be announced in due course.