F1 Racing: Toto Wolff has been a constant through all these years of success Mercedes has had. What is it about his management style that brings out the best in you and also in the rest of the team?
Lewis Hamilton: I've had the privilege of working with Toto since 2013 - he joined Mercedes not long after me. What we always have to remember is that the success of the team is built over time. A lot of the guys I work with have been there for 15-odd years.
Many of the people in the factory have been there 20 years. It's been a long campaign for many of them.
Ross [Brawn] was there before, and he was part of the initial shift - as was Norbert [Haug] - with Mercedes, trying to make the changes. And then Toto came in and put even more energy into that wave and made it far greater.
Where Toto is great is that he's very personable. He understands structure and strategy, and he understands that we all have a unique element within us. It's about putting people in the 
right environment to be able to flourish and be great.
He's a whizz at knowing - he cares about those people, about how they're doing at home, whether there's anything he can do to support them. The amount of work he puts in to create the right environment, even down to little things like the lighting in the office so that people are energised.
He and I are probably one of the best partnerships there has ever been in F1.
We understand each other - the relationship, the communication has been key. We've always been 100% open with each other. We've always overcome whatever obstacles we've faced. It's going to be hard for anyone to beat that.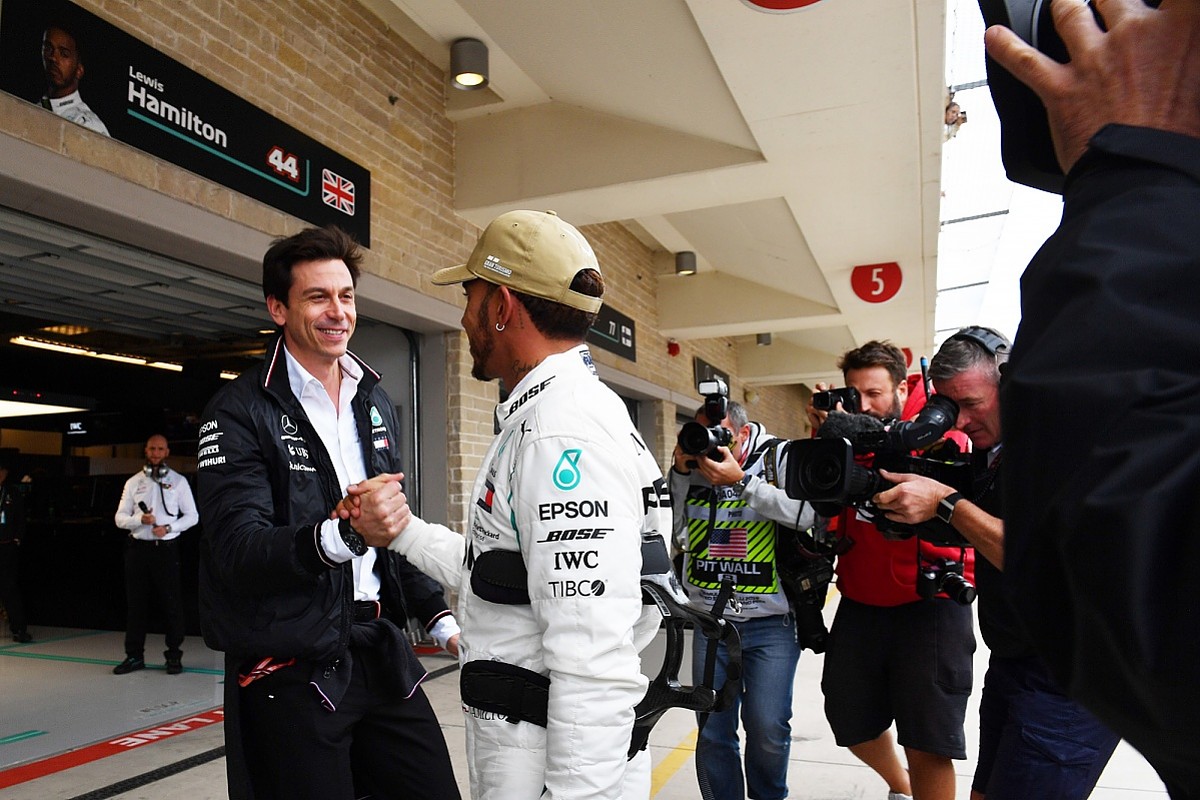 F1R: You've often said that this team is special. What makes it that way and enables it to carry on being so successful even when the regulations change?
LH: It's a case of putting people in the right positions to do what they do best, where their real talent is.
Some have been there for years, others have come in and been great additions to
 a great team.
My role is to encourage and to continue to bring in positive energy for the team, to help be the rudder, helping the engineers to steer developments in the right direction.
Simulations might calculate that you've come up with the perfect car, but in fact there's never a perfect car. A computer-simulated driver works differently to the real thing and can't feel certain things that are key to advancing the car.
So a lot of the guys have been there a long time. But every year they're gunning for it - they're super-excited, enthusiastic, and determined to win again. It inspires me and I think when they see that, it works both ways.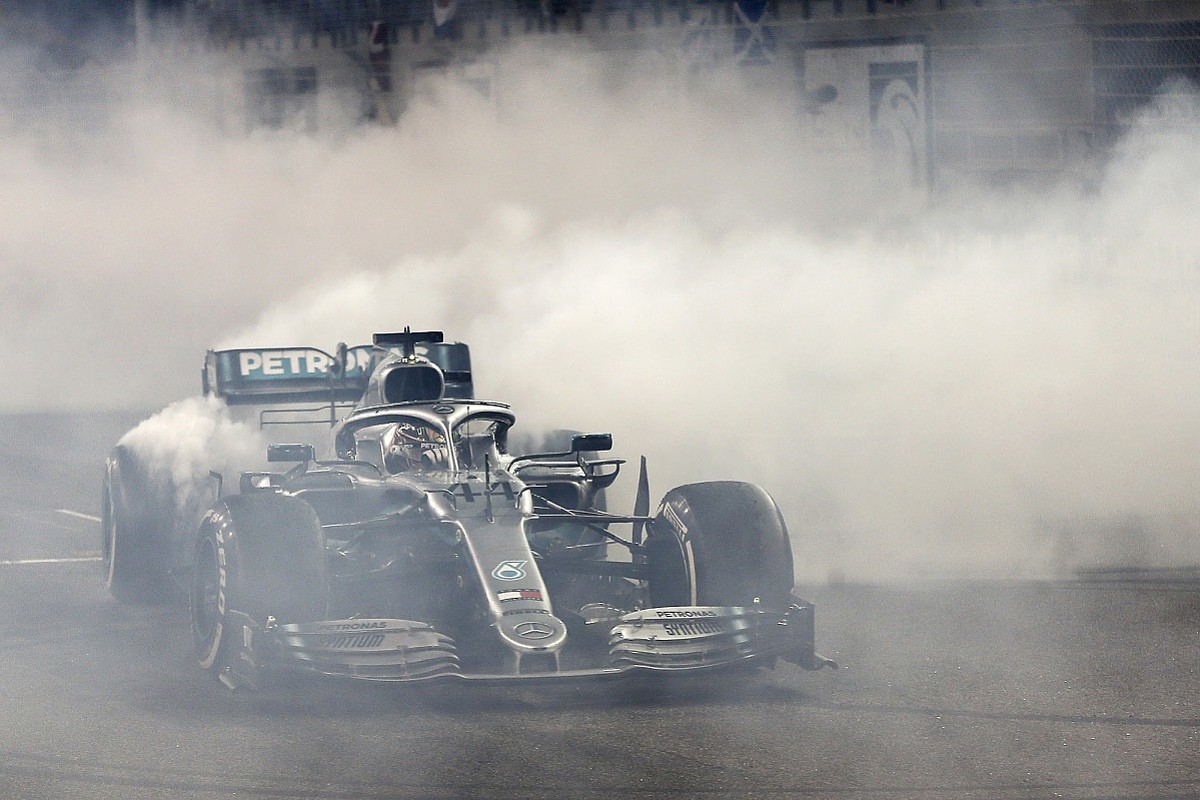 F1R: You talk about 'raising the bar', and those are very easy words to say - but you've actually done it, year on year, as new challenges come up. Where do you find that extra level?
LH: The key thing is belief. That has never shifted.
As I grow older and I observe what's around me, I'm constantly looking at how I can utilise my surroundings to help advance my performance.
How can I improve my performance as an athlete, how can I have more energy, how can I be more efficient, how can I be more consistent through the season - make fewer mistakes - how can I extract more from the tyres and my engineers?
I think over the time the confidence between you and the engineers grows. If I say something, they believe me.
And I also have the mentality that I don't take this position for granted.
Yes, I have these world titles but I'm fully aware that there's a youngster just waiting for me to either slip or for my performance to drop. I feel like every year, every race, I have to own it. I have to deliver every single time.
Our thanks to Monster Energy for facilitating this interview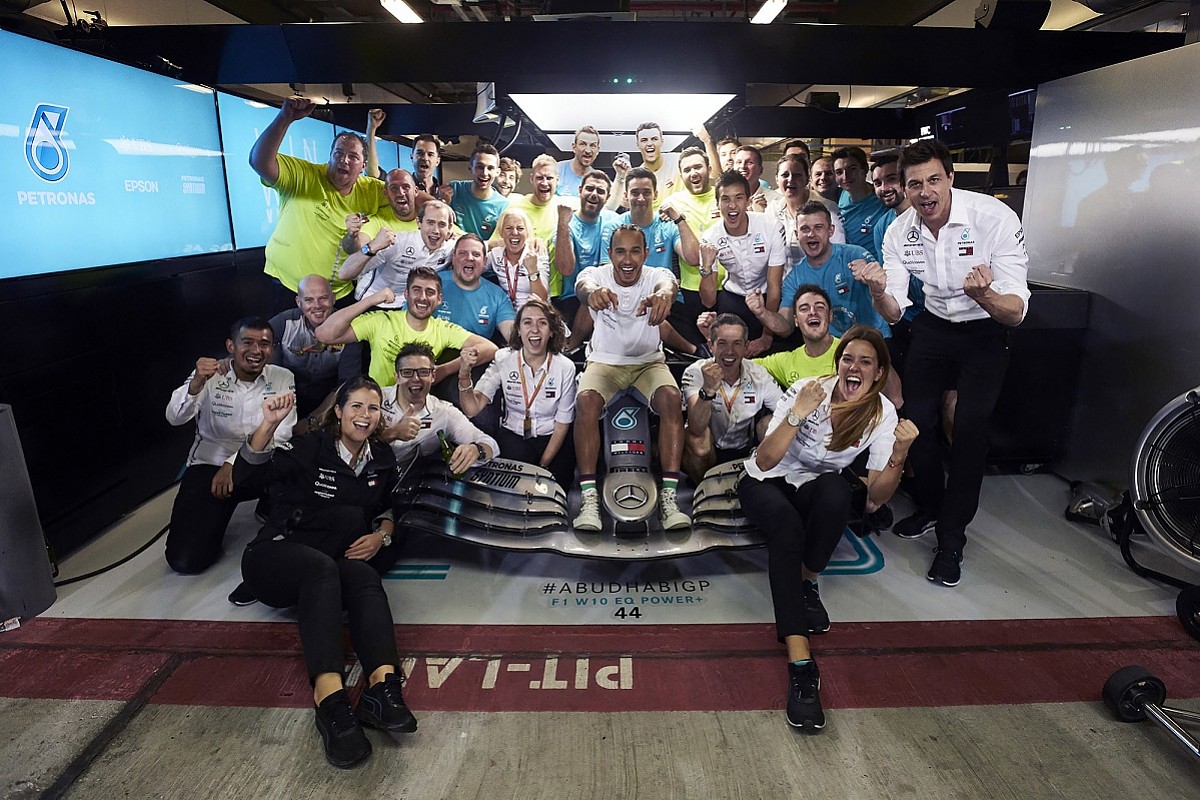 ---
This article first appeared in GP Racing magazine.
Subscribe to GP Racing today