"When the cars left for Monte Carlo. Seriously, it was that close."
That's right, only when the cars were shipped out for the season opener in January 2017 did Toyota Gazoo Racing's technical director Tom Fowler genuinely believe the manufacturer's first works assault on the World Rally Championship since 1999 would be ready to take the start ramp.
Motorsport is full of stories of tight turnarounds and close calls, but this one was about as close as they get. Work began in earnest on the Toyota Yaris WRC in April 2016. That's nine months to build a World Rally Car from scratch.
"Actually, we built two," says Worcestershire-born Fowler, quietly correcting the follow-up question.
"The problem was we had absolutely nothing to base the car on," he adds.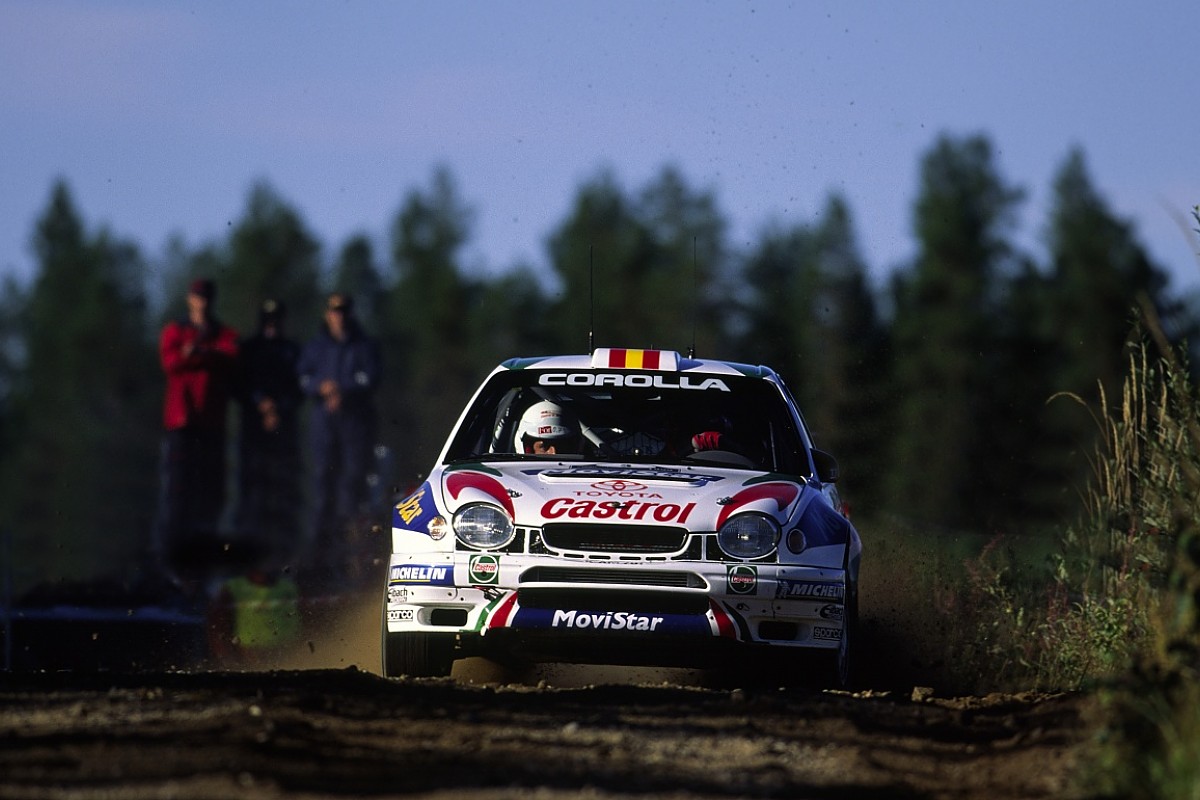 "Don't forget, we were coming in at the start of a whole new regulation cycle, there were no 2017 cars around. Basically, we built a car really quickly, got some wheels on it and started testing as soon as we could.
"While we were testing that first car, we started working on the real one, taking the evolutions from the first. If you look back at pictures from the early tests, you can see the car bears very, very little resemblance to what came in Monte the following January."
"Cycling was what I wanted to do. I was pretty good and I came close to earning a living from it" Tom Fowler
The problem for Fowler and four-time World Rally champion Tommi Makinen's team at Puuppola in Finland was that they weren't just building a car.
"A factory, parts department, test team, everything!" says Fowler (below).
"I'd worked on tight deadlines for rally cars before - some of the build times at M-Sport were close. But the difference was that when we started work on the car for M-Sport, you'd put in a request for parts and those parts would be delivered. And mechanics would come to work.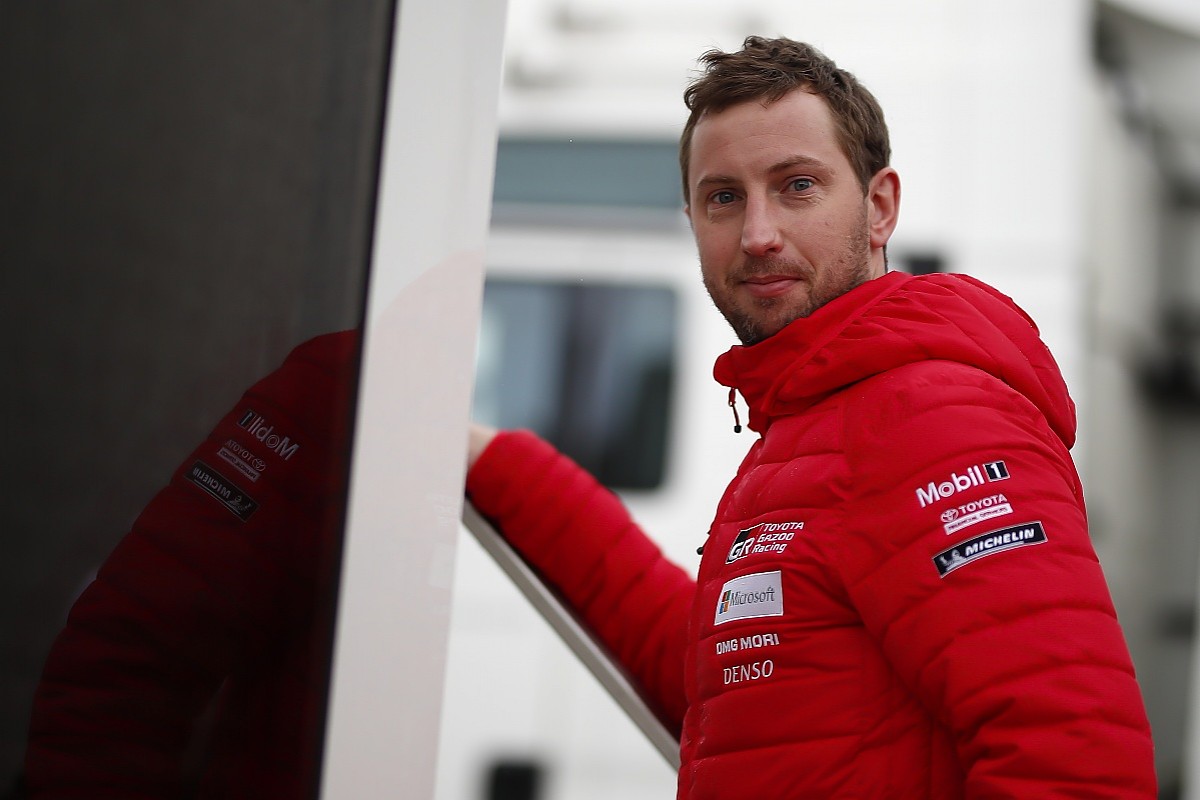 "At Toyota we didn't have a system for ordering parts. We had to make one. And then we had to employ the people to use the parts. In those early days, there was no such thing as 'that's not my job'. Everything was everybody's job. There was no light at the end of the tunnel, just another train coming at us. The timeframe was scary."
Fowler, 37, is much more relaxed as we chat. It's Christmas holiday time and he's even managed to snag a day off.
Let's rewind a few years. And then a few more, when Fowler's focus on competition was based on just two wheels. Through his teens, he was a keen competition rider in both road and mountain bike races. And his fascination was multifaceted.
"I really enjoyed the competition," he says, "and obviously I enjoyed riding. But as well as that, I enjoyed the chance to work on the bike and try to make a difference from the mechanical side.
"I would take the bike to pieces in the garage at home, look at all the parts and try to make it more efficient with better performance. And I'd try to take away some of the parts to make it lighter.
"It didn't always work - I was sat at the side of the road a few times wondering why I'd done that! But cycling was what I wanted to do. I was pretty good and I came close to earning a living from it. In the end, I didn't make it as a pro and it was time to decide what I was going to do."
An automotive engineering course at Oxford Brookes called and, four years later, delivered him back to the streets qualified and ready to take on the world. But what at?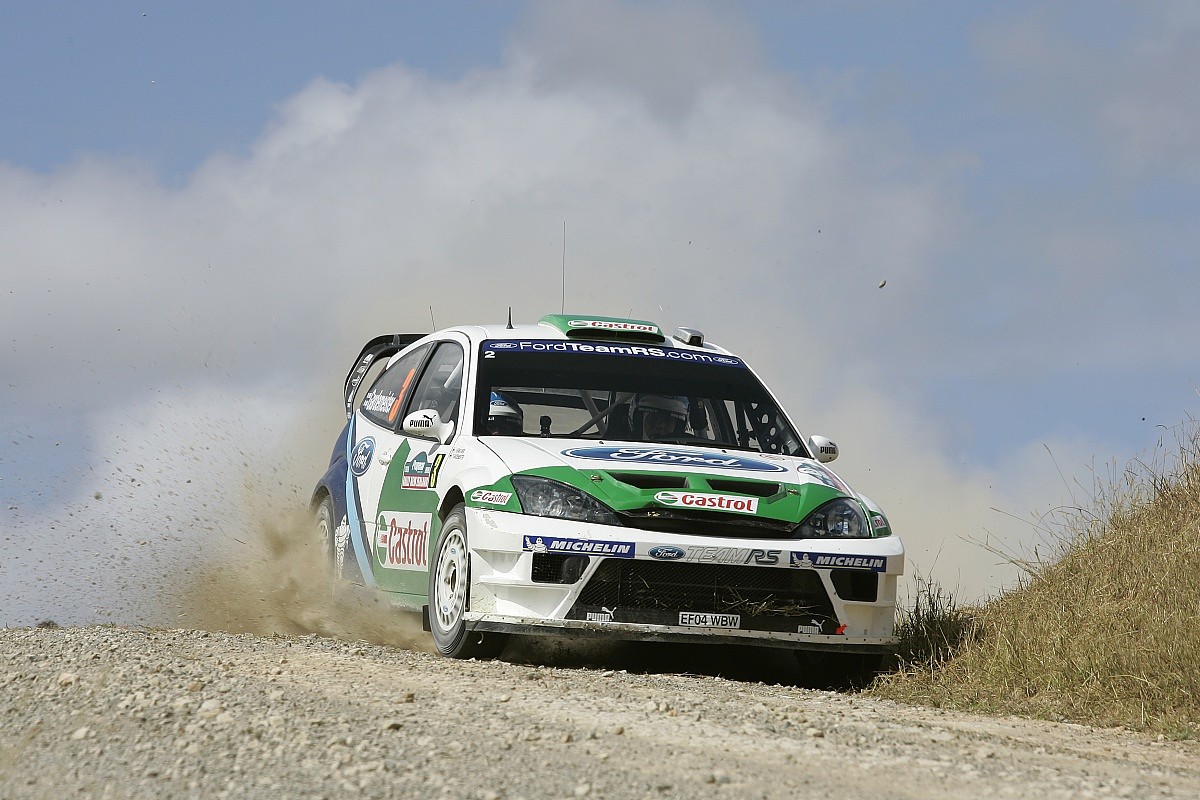 "My family had never really had any interest in motorsport," he says. "We came from Malvern, which was pretty close to Cheltenham. That was the time when Rally GB was around those parts. I went out spectating with a few mates and loved rallying. When I left university, rallying was the way I wanted to go. I applied to loads of places, including M-Sport and Prodrive and smaller teams.
"I got a job, basically working on rebuilding 10-year-old national rally cars in a shed. I say job... I didn't actually get paid, but it was great experience."
Not long later came the call that would change his life. M-Sport had a job going if he fancied it. Parts sales wasn't exactly his forte, but this was the team he'd watched time and again on the telly. Yes, he fancied it. And you never know, he might actually get to meet M-Sport's technical director Christian Loriaux...
"Mikko [Hirvonen] was a fantastic guy to work with, never one to make a drama out of anything. We got on really well" Tom Fowler
"My dad always told me never to pass up an opportunity," he says. "That was good advice. The interview went well and they asked if I'd like to meet Christian [below left, with Malcolm Wilson]. I'd seen him on TV and was genuinely excited at the prospect.
"I waited outside his office for several hours watching him running in and out, basically being Christian. I spoke to him for a while and he told me the design and engineering office was really busy and needed somebody to help out. He made a call and I wasn't in sales anymore."
This was 2005, when M-Sport was working on the development of the Ford Fiesta Sport Trophy car. Promotion came quickly.
It was also the time when Loriaux was designing the all-new Focus RS WRC 06, which revolutionised the sport with its grip-finding soft suspension solution.
"Christian asked me if I knew anything about electrical installation," he says. "I didn't, but I remembered Dad's advice and said I did. With that, I was handed a laptop and a bag of M-Sport kit and sent testing with the 2006 car.
"I was seriously living the dream. I was working all night to make up for my lack of experience, but just loving working with the test team.
"Later in 2006, I heard there was an opening as Mikko Hirvonen's rally engineer. Rally engineering was something completely different. You had to think on your feet and come up with solutions immediately.
"Trying to learn this job on the hoof was much more stressful - I couldn't go back to my hotel room, research the problem and deliver the answer the next morning. They wanted to know now."
Monte Carlo 2007 was Fowler's first time alongside the Finn. It wasn't the best of starts.
"Mikko wanted to test some tyre comparisons at shakedown," says Fowler, "but I made a bit of a miscalculation with the laptop and sent him out in a car that was quite rear-wheel drivey... He came back in pretty pissed off.
"My stress levels went through the roof and I genuinely thought I'd bitten off more than I could chew. Fortunately, Mikko was a fantastic guy to work with, never one to make a drama out of anything. We got on really well and enjoyed a few wins."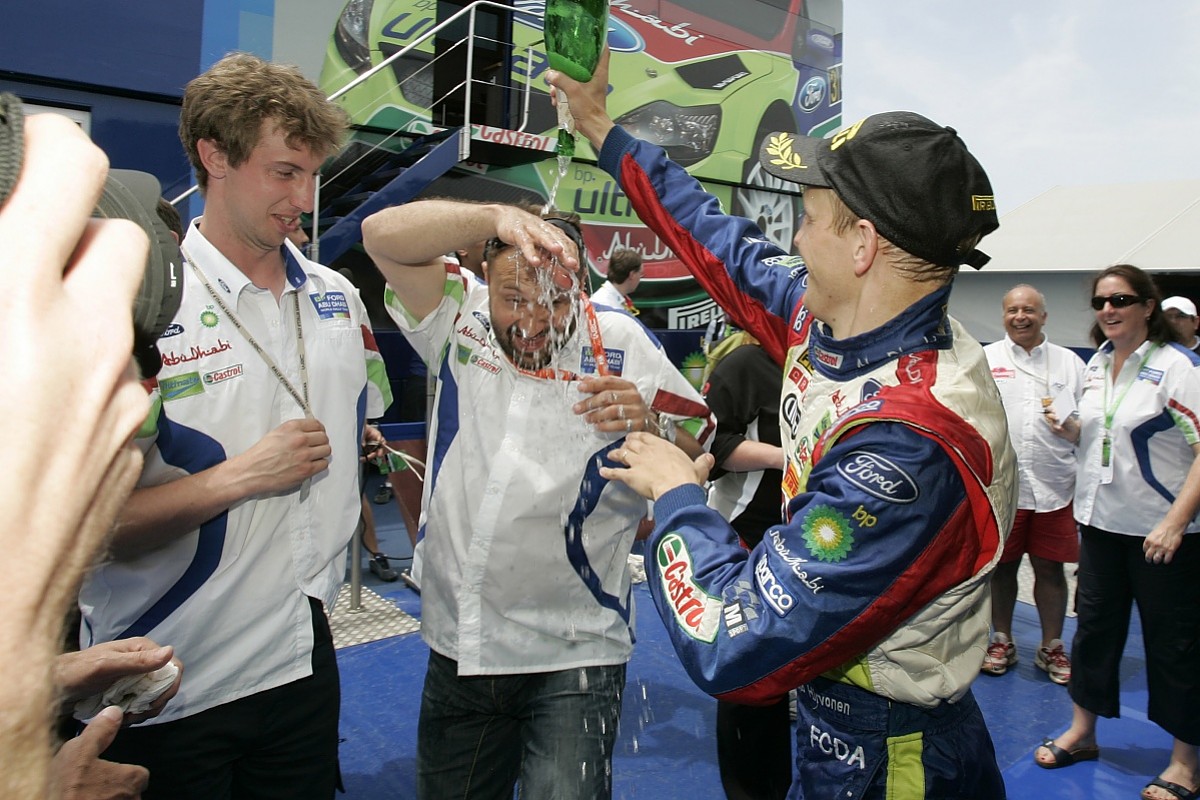 That partnership came as close as possible to delivering the ultimate reward when Hirvonen came within a single point of beating Sebastien Loeb to the 2009 world title. Two years on and Hirvonen jumped ship to Citroen, leaving Fowler to oversee Petter Solberg's single 2012 season aboard a factory Fiesta.
"We talked about those days recently," says Fowler. "It was only now that Mikko told me he thought the team was crazy giving me the job of his rally engineer at the time!"
The end of Ford's commitment to the WRC in 2012 brought changes at M-Sport and Fowler felt the time had come for a change.
Jari-Matti Latvala put the Yaris on the podium first time out, and then won round two in Sweden
"I saw a job advertised at Sellafield [Cumbria's nuclear fuel reprocessing plant] as a system engineer," he says.
"That sounded a bit different, so I applied. When I got it, I didn't feel I could turn it down, so off I went."
Going from a finely tuned team chasing world championship glory every other week to a place with a vast management structure overseeing thousands of employees wasn't for Fowler.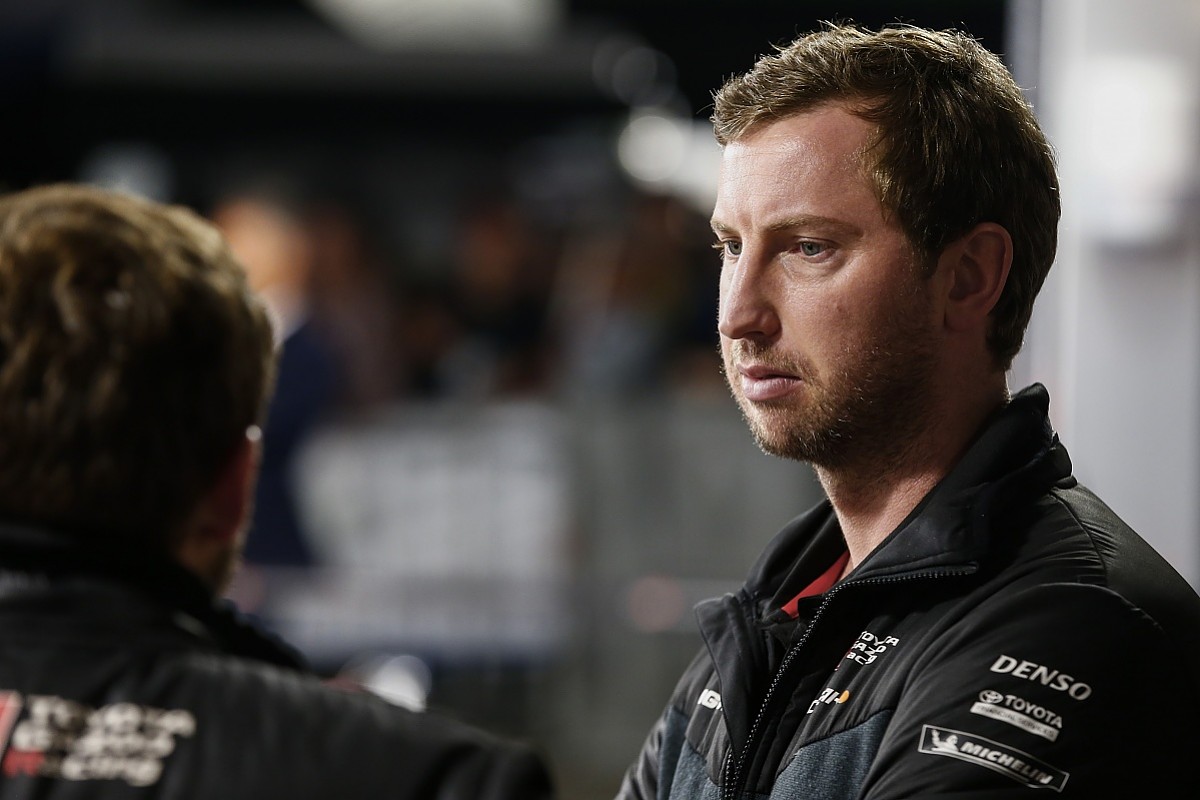 "I learned a lot," he says. "I signed lots of pieces of paper that say I can't tell you much more than that. It was interesting, but everything happened so slowly and there just wasn't the same ambition to be better that I'd lived with at M-Sport."
Then came the call from Finland. Did he fancy building Toyota a World Rally Car? Of course he did.
"When you see a car you've built from scratch going down the same piece of road faster than anybody else's, that was the satisfaction for me" Tom Fowler
"It was a hugely daunting prospect, even without the insane timeframe," he says.
"But we got on with it. When you're building a new car for the WRC, you tend to focus more on the gravel car - that's the one you will use more, so it takes priority.
"We got to June 2016 and we'd done nothing about the Tarmac car we'd be needing for the first round in Monte Carlo. It was in the following months that I genuinely wondered if we could make it happen."
But they did. Jari-Matti Latvala put the Yaris on the podium first time out, and then won round two in Sweden (below).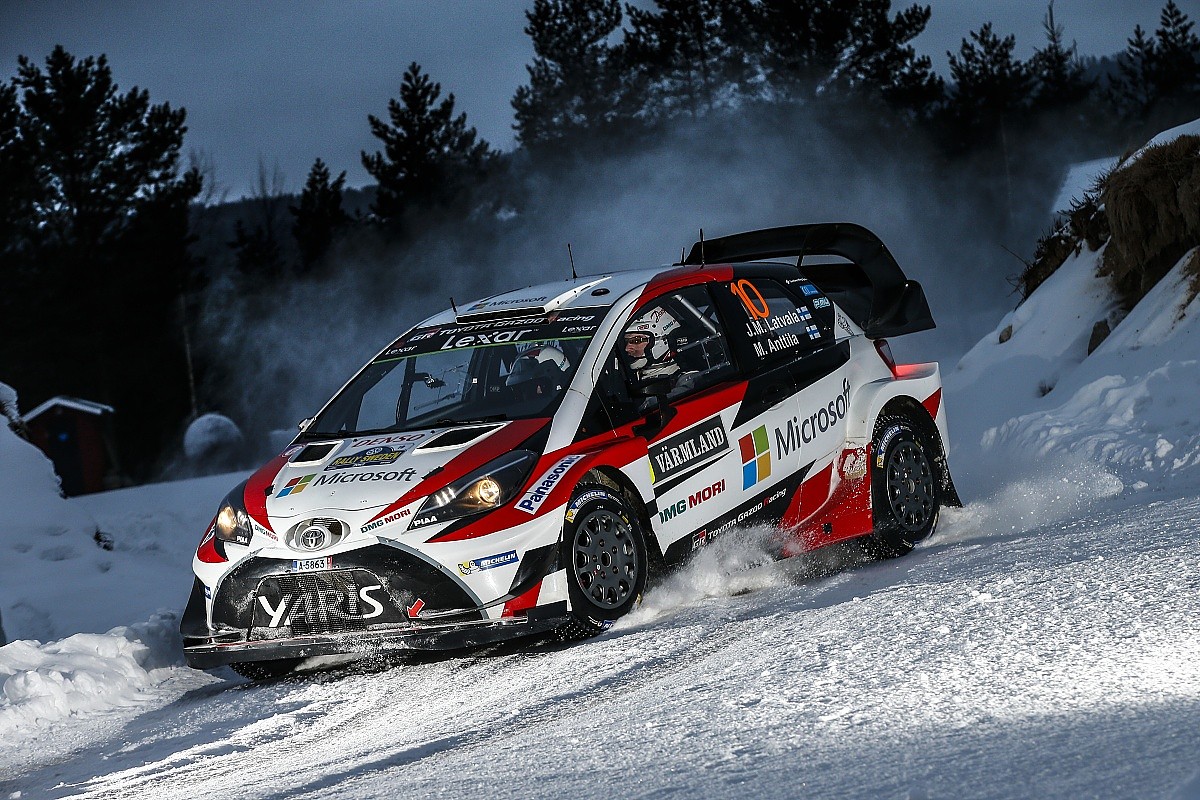 "Words can't describe that feeling," Fowler says.
"When you see a car you've built from scratch going down the same piece of road faster than anybody else's car - cars built by teams with years of experience with much more preparation time than we'd had, that was the satisfaction for me."
Since scoring two victories in that first year (Esapekka Lappi won in Finland), the Yaris has got quicker and quicker, winning the 2018 manufacturers' title and adding last year's drivers' crown with Ott Tanak.
And with an all-new driver line-up at Toyota this year led by Sebastien Ogier, Fowler's WRC journey is far from over.
"We have a huge challenge coming this year," he says.
"I spent much of my career trying to stop a Frenchman called Sebastien winning. Now I've got to help a Frenchman called Sebastien win his title back!"