Newey warns F1 of 'grave danger' over engine performance rules
| | |
| --- | --- |
| By Jonathan Noble | Thursday, June 12th 2014, 09:37 GMT |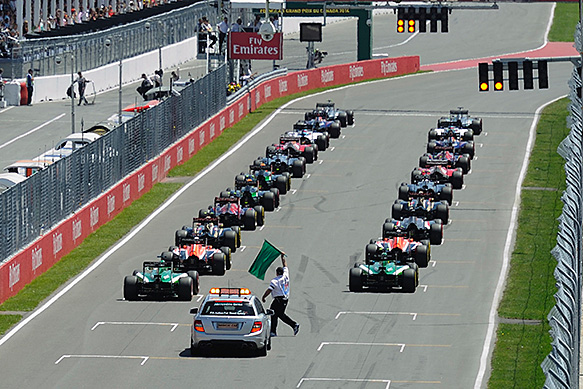 Formula 1 design genius Adrian Newey has warned that the sport faces 'grave danger' if it does not properly sort out future engine performance equality rules.
After deciding to step back from his chief technical officer role with Red Bull because he is frustrated by ever-tighter regulations, Newey fears that F1 could face huge problems in the not too distant future because of engines.
He is worried that plans to lock down F1's power unit designs over the next few years with a full-on design freeze could result in one car maker being left with a permanent advantage.

What Adrian Newey should do next
And if that happens, Newey suggests that those manufacturers who are behind their rivals may simply choose to turn their back on the sport.
"The current set of regulations are engine orientated," explained Newey, whose team's performance this year has been hampered by early season struggles from engine partner Renault.
"At some point in the coming years presumably that will settle down.
"There is grave danger, with the freeze happening progressively over the next 18 months, because it's not apparent if one manufacturer ends up with an advantage as to what happens at that point.
"Is that advantage maintained for ever more, in which case the rest of us give up?
"It doesn't seem to me to be a particularly satisfactory situation at the moment. The regulations need more of a fundamental rethink in my opinion."
F1's engine manufacturer had to homologate the designs of this year's power units at the start of this year, and have only been allowed to make modifications on reliability grounds.
However, this winter, the rules allow manufacturers to redesign certain parts of their power unit to ensure that they are in much better shape for 2015.
But over the next few years, more and more components will be locked down, meaning there is less scope for a manufacturer to catch up with a rival if it is behind.
The previous F1 engine freeze for V8 engines worked so well because there was little performance difference between the various power units at the time they were homologated.