Craft-Bamboo alliance eyes World Endurance and World Touring Cars
| | |
| --- | --- |
| By Gary Watkins | Wednesday, April 9th 2014, 11:22 GMT |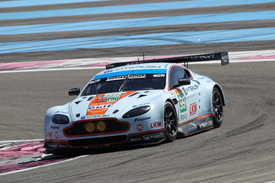 The new organisation created by the merger of the Bamboo and Craft teams aims to compete in both the World Endurance Championship and World Touring Car Championship in the future.
British squad Bamboo Engineering and Asia's Craft Racing have joined forces to create what is being dubbed a "new global race team" to be known as Craft-Bamboo Racing.
Bamboo founder Richard Coleman, who will head up the new operation, said: "We decided to draw upon the extensive experience of both teams and bring it all together under one roof.
"Bamboo Engineering and Craft Racing have had a good relationship for a number of years now and share the same goals - we both want to run world championship-winning teams."
Team chairman and Craft founder Frank Yu added: "In just a few years we have made a big impact in sportscar racing in Asia.
"Joining forces with Bamboo Engineering, which has experience at racing at the top level, will jumpstart our team to take the next step."
Coleman explained that the new team has ambitions to enter the WEC in its own right next season after linking up with Aston Martin Racing to field a Vantage in the GTE Pro class this year.
"That we didn't do that this year was down to time constraints and the level of autonomy offered by AMR," he said.
"I would certainly say it is likely, but obviously we haven't even got to the first round of this season yet [at Silverstone on April 20]."
WTCC RETURN ON THE CARDS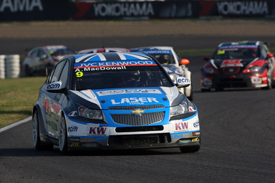 A return to the WTCC, which Bamboo contested in 2010-13, is also a possibility, Coleman revealed.
"In terms of capability, we could do both WEC and WTCC: we will be evaluating our ambitions over the course of this season and that is one of the possible outcomes."
Craft has a GTE Am entry for the Le Mans 24 Hours courtesy of winning the GTC class in last year's Asian Le Mans Series, and the new organisation will run the car in association with AMR.
Bamboo co-founder Nigel Vaulkhard, father of touring car driver Harry, is part of the new venture.
Craft-Bamboo is building new workshops at the Sepang circuit in Malaysia to run its programmes in the Asian LMS and Asia GT.
The team will field a Morgan-Judd LMP2 and two Group CN Ligiers in the Asian LMS.
The new venture has severed Craft's links with expat Brit Mark Goddard's Eurasia Motorsport squad, which previously ran its programmes.
Eurasia plans to race in the Asian LMS with one LMP2 and one CN car this season.