Coughlan 'will be a better person'
| | |
| --- | --- |
| By Jonathan Noble | Tuesday, May 10th 2011, 13:58 GMT |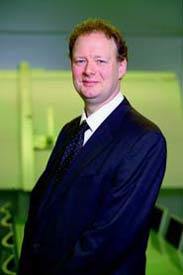 Mike Coughlan will return to Formula 1 with Williams as a better person, having learned from his involvement in the controversy surrounding the 2007 McLaren spy scandal.
That is the view of former Renault technical director Pat Symonds, who knows first-hand what it is like to be involved in a major F1 controversy after the part he played in the 2008 Singapore Grand Prix race-fixing saga.
Symonds has backed the decision of Williams to appoint Coughlan as its new chief engineer, which comes after the former McLaren designer was banned from F1 for two-years for having in his possession in 2007 a secret Ferrari dossier.
Speaking for the first time since Coughlan's appointment was announced, Symonds told the Formula Fanvision podcast that he was sure Coughlan was the right man for Williams.
"People are saying, should he be employed when he was involved in the Spygate and everything?" said Symonds, who himself cannot yet return full-time to the F1 fold but is involved as a consultant for the Virgin Racing team.
"It is something which is close to my heart having been in these sorts of problems myself. All I can say is Mike did what he did, and he has been punished for it.
"I know from my own situation, when something like that happens you think very, very deeply about it and I think you come out of it the other end a better person, and I am sure Mike will."