FIA set to approve green engine rules
| | |
| --- | --- |
| By Jonathan Noble | Thursday, December 9th 2010, 16:58 GMT |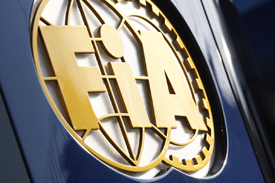 Formula 1 is set to move closer a greener future on Friday with the FIA poised to rubber-stamp radical new rules for more environmentally friendly engines from 2013.
Following lengthy discussions between engine manufacturers about the creation of an all-new engine formula for grand prix racing to replace the current 2.4-litre V8s from 2013, formal plans for more fuel efficient power units are set for a green light by motor racing's governing body.
The new engines will be 1.6-litre turbocharged units that will feature extensive energy recovery systems. The aim is for there to be a drastic reduction in fuel consumption while still producing the same amount of power as current engines.
Although there had been some discussion in recent weeks about keeping the current V8 regulations for a few more years, with manufacturers struggling to agree on a path that was satisfactory for all of them (see feature on this), FIA president Jean Todt made it clear that the governing body would not accept any delay to the 2013 timeframe.
Todt's intervention forced the engine makers to get the regulations sorted and, following a meeting of the Formula 1 Commission in Monaco today (Thursday), the 2013 rules are set to be cast in stone when they are discussed at the FIA World Council that meets in Monaco on Friday.
The confirmation of the switch to 'greener' engines will greatly satisfy Todt, who has made it clear from the start of his presidency that F1 had to become more environmentally aware.
The move also looks set to boost F1 itself, with senior sponsorship executives convinced that a greener sport could have commercial benefits for teams.
David Tucker, director at sports agency KTB, told Brand Republic: "The potential rule change will allow F1 to appeal to a wider potential sponsor audience, and demonstrate to fans F1 is still at the cutting edge of technology.
"Despite gradual changes to the sport, some still perceive it to be wasteful and not sustainable. If brands are working hard to become more environmentally responsible, how can they become involved in the sport? This is a good commercial, as well as ethical, move for F1."
The World Council is also likely to finalise the 2011 F1 calendar as well as confirm other tweaks to next year's regulations - which includes moveable rear wings, the return of KERS and bans on F-ducts and double diffusers.