Ecclestone backs Todt's campaign
| | |
| --- | --- |
| By Matt Beer | Friday, September 25th 2009, 12:27 GMT |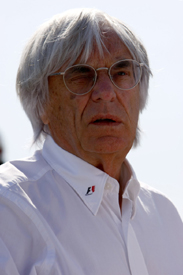 Bernie Ecclestone has given Jean Todt his backing in the contest for the FIA president's position.
The Formula 1 ringmaster said he believes ex-Ferrari team boss Todt is better qualified for the role than his rival, the former World Rally champion Ari Vatanen.
"I have known Jean for many years," Ecclestone said. "He is a most reliable, gifted and trustworthy person. He is determined and dedicated to whatever goals he sets himself and I admire and respect him greatly for everything he has achieved.
"The FIA needs a president that is strong, capable and with experience at the highest levels of motorsport. Jean is by far the most knowledgeable and capable candidate for this vitally important role. I hope everybody will support his candidacy."
Todt is present in Singapore this weekend and met with the Formula One Teams' Association (FOTA) earlier today.
His campaign also received endorsements from the promoters of the World Rally, World Touring Car and FIA GT Championships.
Neil Duncanson from WRC promoter ISC said he had been impressed with Todt's plans for the series.
"I have been very impressed with Jean's manifesto and his whole approach to the task ahead. I especially like the idea of a WRC Commissioner - someone empowered to cut through unnecessary bureaucracy. With the right structure in place, between us we can build WRC into something very special."