F1 teams need advance warning over 18-inch wheel move - Allison
| | |
| --- | --- |
| By Jonathan Noble and Pablo Elizalde | Monday, August 18th 2014, 16:20 GMT |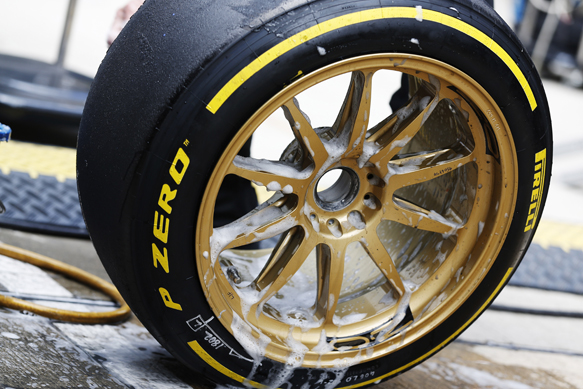 Ferrari technical director James Allison thinks it vital that Formula 1 teams get sufficient advance warning before the possible introduction of 18-inch wheels in the sport.
Last month, F1 tyre supplier Pirelli evaluated the bigger wheels during testing with a view at introducing them in the near future.
The Italian manufacturer said it would be ready to provide 18-inch tyres as early as 2016 if F1 wanted.
Allison says, however, that the introduction of the bigger wheels must be planned carefully and with plenty of time, as he warned that teams would need the new tyres at least a year before they are raced in order to develop their cars properly.
"One of the things that is extremely important to all of us teams is that we have accurate windtunnel tyres, because one of the most aerodynamically important things on the car is the tyre," said Allison.
"It has an extremely first-order effect on how much downforce you have and accurately reproducing the shape of the real tyre in the windtunnel and in CFD is of critical importance to accurately simulating downforce in those tools.
"So whoever gets the tyre tender for 2017, if it is an 18-inch thing, they need to be providing windtunnel tyres about a year before we use the real tyres on the track.
"So ensuring that the tyre tender is set up so that the schedule of that delivery is correct for the teams is going to be important."
Allison also thinks the introduction of bigger wheels would have a significant impact on new engineering ideas.
"It will be a substantially interesting project because the tyres will have very different characteristics," he said.
"The space that it will free up in the wheels will allow for a fair amount of research and engineering, and it is something that will have to be unfolded in a quite well planned way for the entire sport."