Romain Grosjean: Lotus F1 team can recover like Brawn GP did
| | |
| --- | --- |
| By Ben Anderson | Friday, August 1st 2014, 10:46 GMT |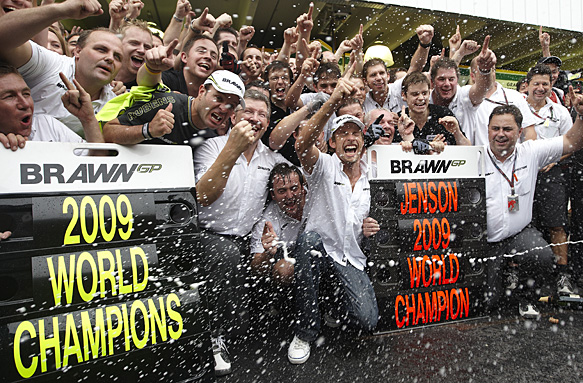 Romain Grosjean hopes the Lotus Formula 1 team can mimic 2009 world champion outfit Brawn GP and revive its flagging fortunes next season.
Lotus has slumped from frontrunner to also-ran in this campaign, having fought for third with Ferrari in last year's constructors' title race.
Brawn claimed the drivers' and constructors' crowns in 2009, following a takeover of the former works Honda outfit led by team principal Ross Brawn when the Japanese manufacturer pulled out of F1.
Grosjean, who has continually been the subject of speculation he could leave the Enstone squad at the end of this season, said the story of Brawn GP should give Lotus hope it can get back to the front in F1.
"I want to win races in the near future and we are working on that," said Grosjean, who re-iterated that his "options are open for the future".
"If you look at Jenson [Button] in 2008, he was very much struggling with Honda, then it changed to Brawn - same team, different name - and he was world champion.
"Having difficult years is part of your career - you have to accept that and not get frustrated.
"Brawn had the double diffuser - a very clever invention.
"I don't know if there are going to be any next year, but I'm 99.99 per cent confident the [Lotus] team is going to be better next year."
BRAKING KEY FOR GROSJEAN
The Franco-Swiss driver said improving the feeling he has with the E22's brakes would be key in allowing him to improve his own form in 2014.
"At the moment I'm still struggling a little bit with the brakes," Grosjean admitted.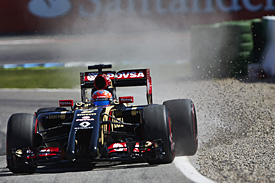 "Of course we have less downforce than last year, and harder tyres, and this [the braking] is something I'm very sensitive to.
"There is some work we're doing in that aspect.
"I like a car that is consistent so I can build my weekend and say "next lap I'm going to brake three metres later", and if it doesn't go to plan I lose a tenth.
"Now, I lose a second because I go wide.
"It's something I'm struggling with, so I just need to understand a different way of driving sometimes."