Fernando Alonso can't judge Ferrari's 2015 F1 recovery plans yet
| | |
| --- | --- |
| By Ben Anderson | Wednesday, July 23rd 2014, 12:06 GMT |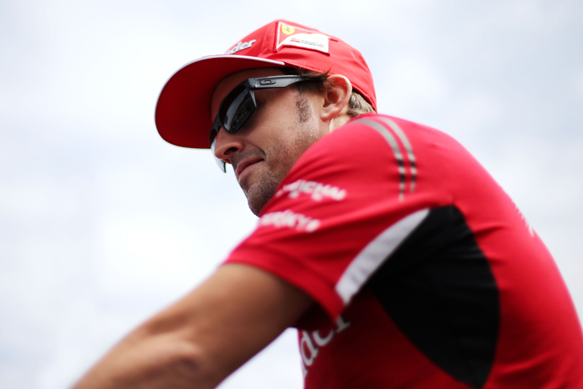 Fernando Alonso is yet to be convinced by the Ferrari Formula 1 team's plans to improve its current poor form in 2015.
Both Alonso and team-mate Kimi Raikkonen were briefed at the Maranello factory ahead of the German Grand Prix about Ferrari's proposals for next season's car.
Technical director James Allison told reporters at the Hockenheim race he hoped the plans would convince Alonso to commit his long-term future to the Scuderia.
But the Spanish driver remained equivocal when asked by AUTOSPORT during the German event whether they had given him encouragement for next season.
"This is my 14th season in Formula 1, so I saw many projects in July and August," Alonso said.
"In August everybody is very, very competitive [in their plans], November even more, and in January super [competitive], and in February only two or three are able to win.
"You should have a crystal ball to see what is going to happen next year.
"Obviously everything remains to be seen, but it's only good prospects and good feelings at the moment for the performance we can achieve next year.
"Mercedes showed us this year that [teams in] this new era of Formula 1 can be dominant.
"We didn't make [a good] enough job with these new rules and there is a lot of room to improve - it's not like other years where everything was more or less at the limit.
"The step between 2014 and 2015 cars will be a lot bigger than what we saw in the past, so that's the hope we have and I think everyone will have the same, because everyone has very good prospects in July."
Team-mate Kimi Raikkonen reiterated his belief in the staff at Maranello, but warned Ferrari's current issues would take time to fix.
"We know our issues and what we have to do to improve things, but some of them are quite big things to fix and it will not happen quickly - and with the new rules some things cannot be changed," Raikkonen warned.
"We have to make sure we deliver those and I have full belief that we have the right team and the right tools to make a really good car.
"This year is what it is and next year is a different story.
"I believe in the people making the car and I'm sure we can improve a lot."