Robert Kubica remains committed to rallying despite WRC difficulties
| | |
| --- | --- |
| By David Evans | Tuesday, June 10th 2014, 08:23 GMT |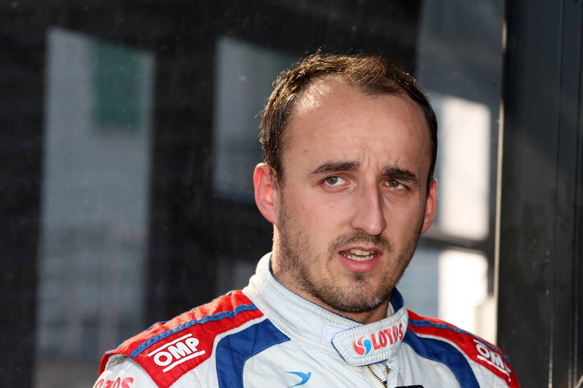 Robert Kubica says he has no intention of turning his back on rallying despite a tough start to the season and advice from ex-Formula 1 rival Felipe Massa.
Massa recently said he thought Kubica's move to the World Rally Championship was a mistake, given his previous injuries, his spate of crashes and the difficulty of changing disciplines.
But Kubica is adamant he has set himself a goal in rallying intends to achieve it.

Kubica: I'd give it all to be back in F1
"I had a target in F1 and, unfortunately, I was not able to achieve it for different reasons," he told AUTOSPORT.
"I had a target and this target, for now, I am not able to achieve. So I put in a new target, which I would like to achieve.
"While I think in my mind that there is a possibility to achieve it, then I will try to achieve it.
"The day I see I cannot do it or because it's too complicated, then maybe I step back. But stepping back is like losing for me.
"By choosing rallying, I knew I was taking a very twisty, difficult road. The way can be very harsh but when you have big challenges, if you achieve them you have big satisfaction.
"I think, after a difficult period and what happened to me, I need a big challenge."
When deciding between the WRC and DTM at the end of last season, Kubica made it clear he would invest time in whichever discipline he selected.
While he says it is too early to talk of his 2015 plans, he remains sure that rallying can bring him satisfaction.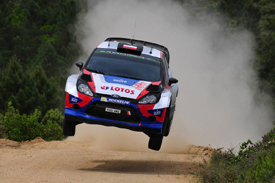 "More than a year ago I wrote down the plusses and minuses of one thing or the other," he said.
"If I just saw the paper, I would say only a madman would go rallying!
"But I'm also a person, not only a machine, I need to be happy with what I'm doing and I need to try to achieve what I think will give me satisfaction. This is the reason why I am doing rallying."
Kubica won last year's WRC2 title, then stepped up to a factory Citroen for last year's Rally GB and has remained in a works-specification World Rally Car with M-Sport since then.
Although his early top-class outings were plagued by crashes, he finished a conservative sixth in Argentina last month and then eighth on the latest round in Italy, despite taking a wheel off his Ford with a leg two mistake.
He described his opening day in Sardinia - when he ran a competitive fifth - as: "My best day on gravel ever."