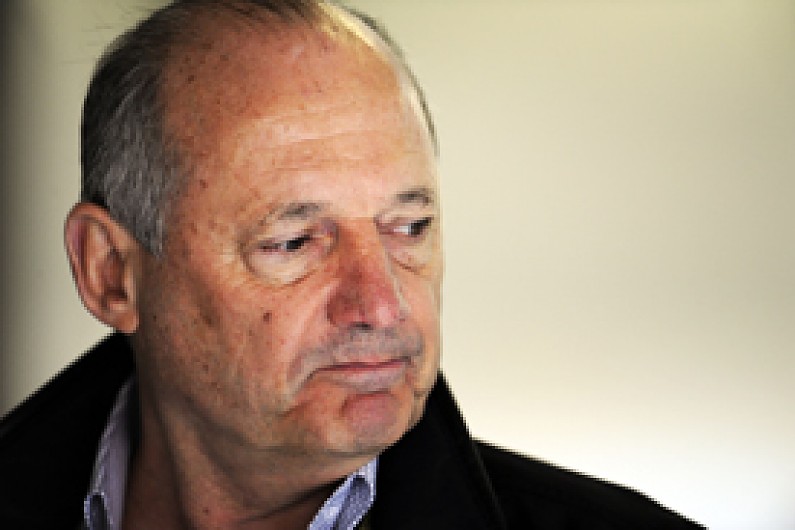 Ron Dennis's return to frontline Formula 1 duties with McLaren as its Group CEO was one of the major talking points of the winter.
His vow at the time to make McLaren a winner again has been followed with a clear determination during recent weeks to see through changes that can help achieve that task.
With the first few races now completed, and McLaren having delivered a podium finish in the Australian Grand Prix but suffered more recent disappointment, AUTOSPORT caught up with Dennis for his overview on how 2014 was going.
Q. How's McLaren's 2014 season shaping up so far?
Ron Dennis: For a team that has won 182 grands prix and 20 world championships, as McLaren has, the only result that can ever be truly satisfying is first place. Wins are what we're all about.
Having said that, we started the 2014 season reasonably well, Kevin [Magnussen] and Jenson [Button] finishing second and third behind Nico's [Rosberg] winning Mercedes in Australia. We then scored points in Malaysia and, but for an irritating clutch problem on both our cars, would have scored points in Bahrain too.
However, as I say, we're not about points or even podiums. We're about wins. We're restructuring and reorganising, and we're bringing in new people, and the improvements are already tangible from the inside. As always, those improvements will take a little while to bear fruit in terms of better race results, but it'll come.
As I've always said, McLaren exists to win, and win we will.
Q. Talking about bringing in new people, you've brought in Eric Boullier as racing director plus senior engineers like Ciaron Pilbeam and Ettore Griffini. But what happened to the attempts to hire Dan Fallows?
RD: Well, actually, we did hire him. In September of last year we signed him to a legally binding contract of employment, our declared intention being to deploy him in a senior role starting on March 3 this year. As you may have noticed, he was listed among our senior engineers in the press release we issued when we revealed the MP4-29 to the media on January 24 this year.
Q. But he's now decided to stay at Red Bull hasn't he? In fact Red Bull has formally announced his promotion.
RD: Yes, and to be honest that's completely unacceptable to us. Just days before Fallows' McLaren start date - and despite having signed a legally binding contract with McLaren, being on gardening leave from Red Bull, and moving to a new home near Woking - he suddenly informed us that he no longer wanted to work for us.
The problem was, he had no legal basis on which to make that U-turn because he'd already formally accepted, and contracted himself to, our offer of employment. Worse, our attempts to contact him were met with stony silence. The mystery was only solved many weeks later, when he was suddenly announced as Red Bull's head of aero.
Q. So is McLaren simply going to accept that?
RD: No. In fact our lawyers have now formally written to Red Bull, requesting answers to a number of important questions.
Q. Can you say what kind of questions?
RD: Well, did Red Bull contact Fallows regarding the possibility of his returning to work for them? Did Fallows inform Red Bull that he'd entered into an employment contract with another company? Did Fallows show Red Bull that contract? If so, on what date? And is there an agreement in place for Red Bull to indemnify Fallows against any fees and damages awarded against him?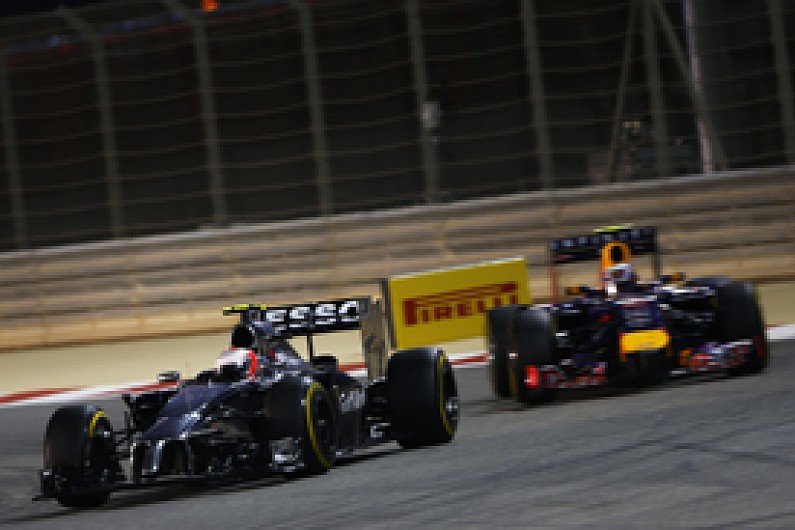 Q. And has Red Bull supplied you with what you regard as satisfactory answers to those questions?
RD: No.
Q. So what will happen next? Surely, if he really doesn't want to work for McLaren, you can't realistically force him to do so?
RD: Sadly, it's now likely that McLaren will have no alternative other than to pursue a High Court action against Red Bull, which will ask very serious questions as to that team's integrity and sense of fair play. But can we move on please? I've answered enough questions on this subject now.
Q. OK. Were you pleased with the FIA Court of Appeal's decision in respect of Red Bull's appeal against Daniel's exclusion from the results of the Australian Grand Prix?
RD: Yes, obviously. I think every team except Red Bull was pleased with that decision. It was the right decision for Formula 1.
Q. And what are your feelings on the new power units then? Are you happy with them?
RD: Yes, I am. Look, I've been involved in Formula 1 since 1966. I've been around the block a time or two. During the 48 years that I've been involved in Formula 1, it's grown impressively. And it's grown impressively because it's always adapted to the changing world.
We're the current custodians of that growth, and we owe it to future generations of Formula 1 participants and fans to take the responsibility for that custodianship very seriously. The world is now facing very serious environmental and sustainability challenges, and Formula 1 has not only an opportunity but also a responsibility to embrace those challenges and show a lead.
I applaud the FIA for having done just that with the new power unit regulations. The new power unit regulations are innovative and forward-thinking, and the more visionary leaders of the world's major car manufacturers clearly recognise that.
The cars that our children and grandchildren will be driving in the future will be greener as a result of high-tech lessons learned, now, as a consequence of major car manufacturers' participation in 2014-spec Formula 1. I'm proud of that, and all of us who work in Formula 1 should be proud of that too.
So I entreat Formula 1 participants, media and fans to take a broad view, and to think about the bigger picture, rather than be persuaded by the partial lobbying of those motivated purely by short-term vested interests.
As I said when I was interviewed on this subject in Bahrain, the teams that are shouting loudest are the teams whose power unit manufacturers, for whatever reason, haven't optimally tackled the engineering challenges posed by the new power unit regulations.
OK, we at McLaren aren't as competitive as we'd like to be right now, I admit that. But we're going to solve that problem the way all good Formula 1 teams have always solved that problem: by working night and day to claw our way back to the front. That's what you have to do. That's motor racing. That's Formula 1.
Q. Stefano Domenicali has resigned as team principal of Ferrari, replaced by Marco Mattiacci. Do you have any particular message for Marco?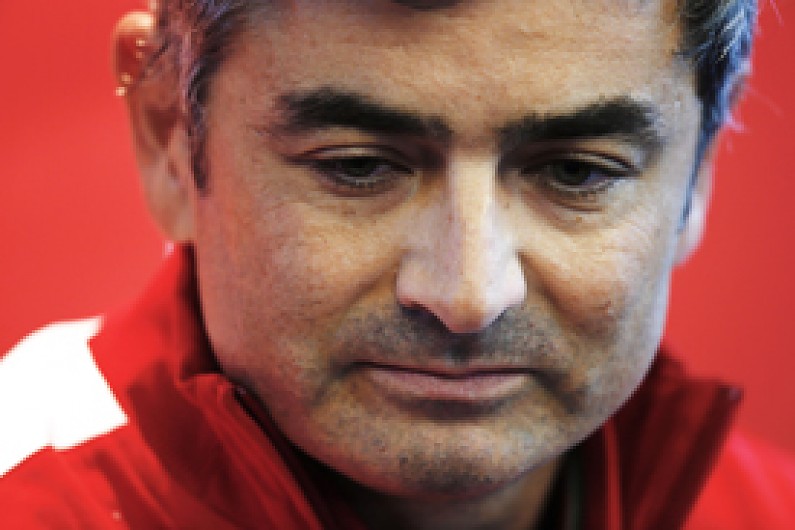 RD: Stefano was a likeable and capable guy, and I wish him well in whatever career choice he makes next.
The position of Ferrari team principal is clearly an important one, and I hope Marco appreciates the enormity of the task ahead of him, as well as the opportunity he's been given.
It'll be tough. I know that better than most. Formula 1 is uncompromising in the demands it makes of you, gruelling sometimes, but when the going gets tough the tough get going.
Much of the history of Formula 1 has been painted on a canvas whose background image is that of a titanic battle between Ferrari and McLaren, stretching back almost half a century now, and it's astonishing but true to realise that, since McLaren first entered Formula 1 in 1966, our two teams have both won exactly 182 grands prix.
We at McLaren are aiming to start adding to that total again soon, and I'm sure Marco shares the same ambition for Ferrari.
New season.
New rules.
New cars.
New drivers.
Get ready for an F1 season like no other with unlimited access to the world's best motorsport journalism.
Get 10 free extra stories
Upgrade for free - and boost your monthly news limit instantly.
Register for free
Expert opinion.
Technical insight.
Unbeatable analysis.