FIA president Jean Todt has 'no doubts' about seeking re-election
| | |
| --- | --- |
| By Jonathan Noble | Saturday, September 7th 2013, 18:03 GMT |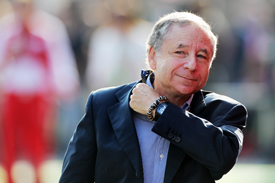 FIA president Jean Todt has confirmed for the first time that he will stand for re-election this year.
After previously drawing short of formally declaring his intentions, Todt revealed at Monza on Saturday that he will contest an election battle against rival David Ward over the next month.
When asked by AUTOSPORT to respond to rumours he might not contest the presidential election, Todt said: "There is no speculation: I will go for it.
"Clearly you have to respect the procedure. Yesterday it was announced that campaigning for the election was opening. All our community knows that I have a lot of support, and we have started something.
"It is like climbing a mountain. We try to climb up and up, but we are at 3000m. So there is still some way to go."

FIA election: the candidates and the big issues
Todt said that as well as support from members of the FIA, he had also been hugely encouraged by praise he had received from several Formula 1 team bosses during a press conference at the Italian Grand Prix.
"I must say I was very pleased to see yesterday some comments by the team principals," he said. "I have been reading in the press that the F1 community hated me, so if sometimes I feel a bit frustrated it is to read things which are not corresponding to the reality."
'DICTATORSHIP NOT IN MY NATURE'
Todt admits that there have been aspects of his presidency that have left him open to criticism, but says he is comfortable with a style that keeps him out of the media spotlight.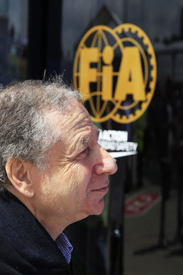 "Sometimes I do mistakes, but I am a human being, and hopefully I do sometimes good things.
"It is not in my nature to have a very high profile, to be a dictator. For me with harmony and consensus you get much better. It is my way of running, of leading."
He added: "I am sorry - and it is maybe a lack of humility – but I just saw a guy from Ferrari and he said, 'you know we miss you!'
"Sometimes I meet people from Peugeot. I left Peugeot in July 1993 and they are saying about the good times we had together, how good it was to work with me.
"I have created some very good contacts with very good people.
"I feel we have been doing some things for the sport and some things for the mobility and that is what matters to me.
"But I will not get into controversy or react to what somebody has been saying or not saying. Honestly I am too old for that."