Helmut Marko does not hinder Red Bull, insists Christian Horner
| | |
| --- | --- |
| By Jonathan Noble | Tuesday, April 30th 2013, 09:45 GMT |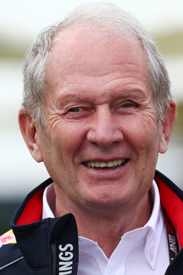 Helmut Marko's presence at Red Bull is a help rather than a hindrance to the Formula 1 outfit's ambitions, insists team boss Christian Horner.
Although Marko's outspoken views have often stirred up controversy - especially because of his close ties with Sebastian Vettel - Horner claims that Marko's Red Bull advisory role assists the F1 squad by giving it the independence it needs.
With the recent 'Multi 21' team orders row having prompted fresh intrigue about the management make-up at Red Bull, Horner argued that he is freed up by Marko's responsibilities with Red Bull owner Dietrich Mateschitz.
In an exclusive interview with AUTOSPORT, Horner said: "I have full responsibility for the operation of the team – trackside and in the factory.

Horner interview: I'm here to win, not be popular
"I report directly to Dietrich, who has always been tremendously supportive. He sets high standards.
"Helmut has responsibilities elsewhere with the young-driver programme but he has no operational responsibility or input into how we operate as a racing team. He's an advisor to Dietrich, and he's obviously an experienced hand.
"Part of his role is that within the Red Bull corporate world, now that it's such a large company, he has enabled Red Bull Racing to retain its independence. That allows me to operate with the freedom to manage the business and manage the team how I see fit."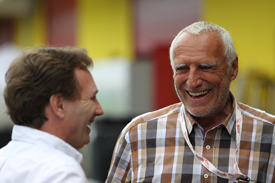 Although ultimate decisions on Red Bull's long-term plans are still down to Mateschitz, Horner says his relationship with the Austrian is on solid ground, and he has never had anything but full support.
"Dietrich is the chairman and a major shareholder, so of course I answer to him," said Horner.
"But he gives me the autonomy and he has a trust in me that I represent the team as well as I can, and he gives me very much a free hand to run and operate the team; to recruit, to operate the team the best way that I see fit.
"Of course I keep him updated. And of course with any major decisions – be it on the drivers for example – it will ultimately be with him.
"But he has always followed and backed the team – whether that be an investment in capital expenditure, or be it in an engine change."