Starworks aims to defend WEC title despite programme uncertainty
| | |
| --- | --- |
| By Gary Watkins | Wednesday, March 13th 2013, 13:01 GMT |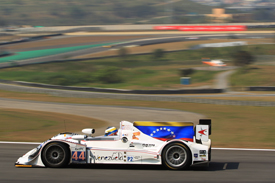 The US Starworks Motorsport squad is still aiming to defend its World Endurance Championship LMP2 title, despite being unable to firm up its programme one month ahead of the season opener at Silverstone.
Team boss Peter Baron described a return to the P2 ranks in the WEC "as still on" even though he admitted that Starworks has neither the budget nor a car in place.
Starworks split with Venezuelan driver Enzo Potolicchio, who put together the finance for the 2012 WEC assault, at the end of last season, but is now working with one of his fellow countryman in Alex Popow.
The funding for the project from Venezuela has been delayed because of the uncertainty in the country because of the ill-health and subsequent death of president Hugo Chavez.
Baron told AUTOSPORT: "We are still planning to be in the WEC, but at this moment we are still waiting to find out what our budget is. Our plans will depend on that.
"My job is to take what budget we have and get us to the track, but even with a couple of weeks notice we could still figure something out."
Starworks does not have a car at present because the HPD ARX-03b it raced last year was owned by Potolicchio and has now been sold to the Extreme Speed Motorsports American Le Mans Series squad.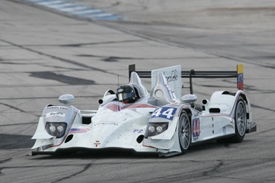 Baron explained that running an HPD remained an option, but that he was examining other possibilities.
"Any and all options are available," he explained. "HPD at this point in time does have the capability to get us a car, but I don't know how long it will continue to be an option. There are also ORECA, Zytek, Morgan and Lola chassis available."
Baron conceded that Starworks, which is again mounting a parallel campaign in the Grand-Am, would probably have to forge an alliance with another team at least for Silverstone should the go-ahead continue to be delayed.
Popow and Ryan Dalziel, who are both racing with Starworks in Grand-Am, are pencilled in to drive the team's WEC entry. A third driver has yet to be signed.