Azerbaijan City Challenge street race pushed back three weeks
| | |
| --- | --- |
| By Gary Watkins | Wednesday, September 5th 2012, 16:39 GMT |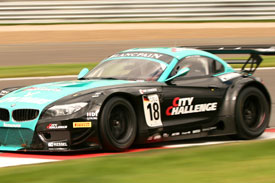 The Baku street race in Azerbaijan in which Jacques Villeneuve and Jos Verstappen will compete has been set back three weeks.
The invitational event for GT3 machinery, a pilot race for a new series to be known as the City Challenge, will now take place on October 27/28.
The postponement has been blamed on a clash of dates with other events taking place in the Azerbaijan capital.
City Challenge boss Hartmut Beyer said: "There are some other major events going on in Baku at the weekend that we had planned originally for the City Challenge Baku.
"It has become more and more clear to us that this could cause an unpleasant situation for teams, spectators and media coming over to participate in, to watch or to report on our event.
"In order not to interfere with any other activities in Baku, we have decided to postpone the City Challenge Baku by three weeks.
"Postponing the event also allows more race teams to take part, because at the end of October, most GT series have concluded their season, which makes it easier for teams to come over to race in Baku."
Villeneuve and Verstappen are due to compete in a Porsche 911 GT3-R in the Baku event, which is made up of two qualifying sprint races on the Saturday and a one-hour main race on the Sunday.
Other teams confirmed for the fixture include FIA GT1 World Championship regulars, Vita4One Racing and Reiter Engineering.
The Baku race is a precursor for a series of city-centre events to be held in the European off-season. Beyer is promising five or six events in 2013 and a full series of 10 to 12 in 2014.