New Jersey Formula 1 project president Tom Cotter steps down
| | |
| --- | --- |
| By Jonathan Noble | Tuesday, August 21st 2012, 11:21 GMT |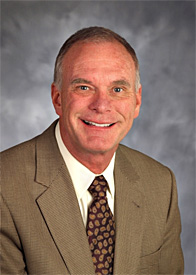 Grand Prix of America organisers have suffered a blow after the company's president, Tom Cotter, announced that he is to resign from his post.
Cotter was only appointed to the role in January. After leaving his position at the end of this month his duties will be taken over by Dennis Robinson, the event's chief operations engineer, and Richard Goldschmidt, the special assistant to race promoter Leo Hindery Jr.
In a statement that was issued to the New York Times, Cotter said he was sure the event would prove to be a success - despite recent suggestions from Bernie Ecclestone that there were doubts about the venue getting finished in time.
"I have full faith in the Grand Prix of America team and look forward to sitting in the grandstands at a world-class race in 2013," explained Cotter, who plans to return to his former sports marketing company.
Hindery Jr added: "We're all thankful for Tom's leadership in bringing Formula 1 to Port Imperial. During his stewardship we've made great progress and are less than a year away from the sport's top racers speeding around a street course with New York City in the background."
The inaugural event in New Jersey is expected to take place in June next year, as a back-to-back event with the Canadian Grand Prix in Montreal.