Q & A: Nick Heidfeld on his Rebellion deal
| | |
| --- | --- |
| By Gary Watkins | Tuesday, February 7th 2012, 14:40 GMT |
Former grand prix driver Nick Heidfeld is returning to the Le Mans 24 Hours in 2012 after an an absence of 12 years.
He speaks to AUTOSPORT about his deal with Rebellion Racing to drive its lead Lola-Toyota in the 24 Hours and a further two rounds of the FIA World Endurance Championship.
Q. Is racing an LMP1 prototype at the Le Mans 24 Hours and in the FIA World Endurance championship the next best thing after Formula 1?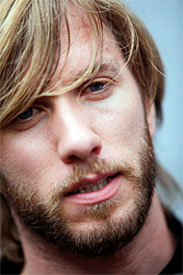 Nick Heidfeld: If you look at international series with races across different countries, it most probably is, especially with the world championship status and the future prospects of more manufacturers joining. The cars are still pretty quick and there are strong drivers competing. And, of course, Le Mans is a real classic in which, I assume, most drivers want to compete and win.
Q. You said at the end of last season that your priority was to try to remain in F1, so when did you start to look around at other opportunities?
NH: I was optimistic and kept my eyes open for a while rather than pushing strongly for anything but F1. When it looked too unlikely to secure a drive, I obviously moved to see what other options might b possible.
Q. How close did you get to a drive in the DTM and does it remain a possibility in the future?
NH: DTM is a great series and I will definitely watch how the season goes. Together with Le Mans and the WEC, this was clearly my first target, but obviously we couldn't find an agreement before committing to sportscar racing. Right now, from my point of view, it remains a future possibility. I am open to see what the future holds and, for now, I am looking forward to my LMP1 races with Rebellion.
Q. Was there any contact with the factory LMP1 teams and how did the Rebellion deal come about?
NH: Yes, I was in contact with a few LMP1 teams. The contact with Rebellion came through James Robinson, who I worked with at Jordan. He was with Rebellion last year and I approached him to simply see how he likes the racing. I then met with the team owner, Alexandre Pesci, and we quickly moved forward.
Q. Do you think there's a chance you can return to F1 and, if so, would it require you to bring a budget?
NH: F1 is the pinnacle of racing and where everyone wants to be. Things can change quickly and a team might need me in a car again. I think it is boring for everyone to hear that a couple of million helps you find a seat.
Q. Could your deal with Rebellion help you into a factory seat in the WEC in the future?
NH: I think would be impolite to join a team and then say you want to move to another. Of course, every driver wants to work with the best team. I think working with the best privateer team from 2011 gives me an ideal starting point to put a foot into sportscar racing to learn and compete in endurance racing.
Q. Did you always have the ambition to return to Le Mans?
NH: Before I went there it honestly was not high on my agenda, but that changed dramatically after driving there in 1999 with Mercedes. I think, as with many other things, you have to experience it to understand it.