Justin Wilson re-signs for Dale Coyne Racing
| | |
| --- | --- |
| | Thursday, January 26th 2012, 09:43 GMT |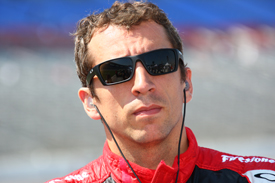 Justin Wilson's long-expected return to Dale Coyne Racing for the 2012 IndyCar season has finally been confirmed.

The Briton delivered Coyne's first win at Watkins Glen in 2009, but left at the end of the year to spend two seasons with Dreyer & Reinbold.
His return coincides with that of engineer Bill Pappas, who worked with him in his previous stint with the team.

"I am really excited as to how all of this has come together," said Wilson. "Dale is committed to win, and it shows by him bringing back my 2009 engineer Bill Papas, the level playing field of a new car, and the much appreciated continuation with Honda engines should make 2012 a very exciting year for all of us."

Coyne believes that the arrival of Wilson and Pappas could be the catalyst for the team taking a step forward.

"We are very excited about 2012 and the team we are assembling," he said. "As to this opportunity, racing is a combination of things, team, dedication, the right equipment, and engineering and of course the driver. This combination knows each other and this, coupled with Honda and other improvements in our efforts for 2012 and beyond, should make for a break out year for Dale Coyne Racing."