Lewis Hamilton adamant McLaren will be stronger during 2012 F1 season
| | |
| --- | --- |
| By Michele Lostia and Pablo Elizalde | Thursday, January 5th 2012, 11:30 GMT |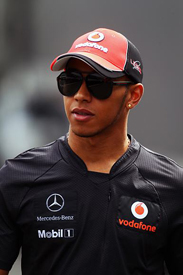 Lewis Hamilton is adamant McLaren will be in much stronger form in 2012, although he concedes Red Bull Racing will start the season as favourite again.
"Certainly. It will be up to us to be able to surpass it," Hamilton told Gazzetta dello Sport when asked if Red Bull would still be the team to beat.
"From what I've seen, however, the new McLaren seems a lot better than last year's."
He added: "Basically Red Bull is an evolution of the aerodynamic concepts introduced in 2009. Midway through 2011 it was phenomenal, it was at the highest level and on top of that it almost never broke down.
"By contrast, when we had the same reliability, we lacked the same performance."
The Briton says he wants McLaren to hit the ground running with its new car in 2012, rather than having to play catch-up during the pre-season as in previous years.
"During the winter you always dream of arriving at the start of the season with a car that goes quick immediately," he said. "This hasn't happened in the last two seasons. I want it to happen this year. If we start well, we'll stay at the top more easily."
Hamilton also played down the pressure from team-mate Jenson Button, despite having finished ahead of him in the championship in 2011.
"Jenson is very quick and he's gathered a strong team of technicians around him. I'd like to be ahead of him all the times, and I'm not happy if the opposite happens.
"However, psychologically it's absolutely not a problem. Besides, he's an open and cheerful guy who I get along with. It would be nice to fight for the 2012 championship with him: that's just up to McLaren!"
And, despite a difficult 2011 season, the McLaren driver believes it was not such a bad year.
"Only a driver won more than myself and Jenson: Vettel. So it wasn't that bad after all."