Martin Whitmarsh says Formula 1 must take America by storm
| | |
| --- | --- |
| By Jonathan Noble and Pablo Elizalde | Wednesday, November 30th 2011, 10:40 GMT |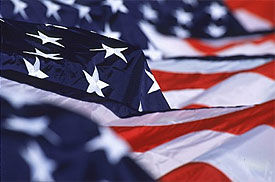 McLaren boss Martin Whitmarsh believes Formula 1 must do all it can to "take America by storm" despite doubts about the Austin Grand Prix.
Formula 1 is scheduled to return to the United States next year, but doubts surround plans to build a grand prix circuit in Austin, Texas, with organisers having admitted they are willing to delay the debut until 2013.
Bernie Ecclestone has also struck a deal with New Jersey to join the calendar from the 2013 season.
Whitmarsh is still hopeful Austin can go ahead, because he insists it is vital for Formula 1 to succeed in North America.
"I think we need to make a success of North America," said Whitmarsh. "I hope, and I don't honestly know, I hope it is negotiation and posturing and only Bernie knows what is going on there.
"Bernie I hope, who is meeting them in the next few days, I hope they can come to an accommodation. America is the land of the automobile, you have NASCAR in the south, but F1 should really take America by storm.
"We should be committing to it, we should have a five-year programme so we can really develop F1. There is an appetite there I am convinced and we should make a massive success there."
Whitmarsh believes the sport's image could be damaged in the US if the Austin race fails to happen, especially after the 2005 tyre debacle in Indianapolis.
"If we don't get there and don't make a success of it, yes," he added. "At Indianapolis we had a tyre debacle there, but that was a different era. In fairness, it wasn't Bernie's fault, we had the governing body under-reacting to a critical problem we had there, and I hope and believe it would not happen any more.
"The fact is we have not made a success of North America. North America does not need us therefore we have to accept that we have to go there and make a success of it, whether it is there or in New Jersey we want to make a success of it."