Wilson praises Rally Australia route
| | |
| --- | --- |
| By David Evans | Wednesday, September 7th 2011, 11:31 GMT |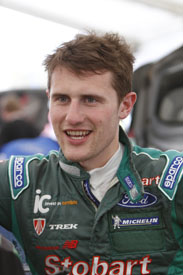 M-Sport Stobart Ford driver Matthew Wilson has praised the Rally Australia organisers for what he says could become a great round of the World Rally Championship.
The Coffs Harbour-based event gets underway tomorrow night on the WRC's first visit to the city. Having spent the week in New South Wales preparing for the 10th event in the WRC schedule, Wilson was full of praise for Rally Australia.
He said: "It's a smaller place and the rally has taken over - when was the last place you got off the plane at an airport for a WRC round and saw a rally car parked alongside the runway. There is definitely potential for this to be a really good rally."
Rally Australia has struggled to find a home in recent seasons. Traditionally run out of Perth, it lost vital Western Australia state government funding in 2006.
The event moved to the other side of the country for 2009, when it ran out of Kingscliff, but the environmental pressures associated with running through national parkland made a return impossible.
This year's event has moved south in New South Wales and, so far, has made a big impression on the crews - especially with the stages.
"The roads are very good," added Wilson, "especially the second day. The Saturday stages are quite like New Zealand, really nice and flowing - I can"t wait to get stuck into those. The organisers are doing a great job with the promotion of the event as well. Wherever you go around here, the event is massive."
Rally Australia will not be included in next year's WRC, with Rally New Zealand rotating in its place instead.