Colin McRae's helicopter crash was avoidable, according to inquiry
| | |
| --- | --- |
| | Tuesday, September 6th 2011, 11:12 GMT |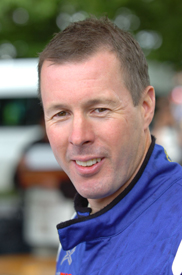 An inquiry into the death of world rally champion Colin McRae has concluded that the accident could have been avoided.
McRae, as well as his five-year-old son Johnny, and family friends Graeme Duncan and six-year-old Ben Porcelli were killed back in September 2007 when McRae's helicopter crashed in woodland on his Jerviswood estate.
In 2009, an official report by the Air Accidents Investigation Branch criticised risks taken by McRae during the flight.
The rally driver did not have a valid flying licence at the time.
In a report made public this week, Sheriff Nikola Stewart said the accident could have been avoided if McRae had not flown too low when it was "unnecessary and unsafe" to do so.
"It would have been a reasonable precaution to refrain from flying helicopter G-CBHL into Mouse Valley wherein the pilot engaged in low level flying when it was unnecessary and unsafe for him to do so and whilst carrying passengers on board," wrote Stewart.
"The accident occurred when, due to an unknown occurrence, the aircraft deviated from its intended flight path and crashed into trees lining the side of Mouse Valley. The aircraft was in powered flight at the time of the collision and attempts were being made by Mr McRae to recover from that unknown event.
"These attempts were rendered ultimately unsuccessful because of the position and speed of the helicopter within Mouse Valley and the resultant restrictions on opportunity to land or fly the helicopter to safety.
"Such options would have been available to him had he adhered to rules of good airmanship and desisted from flying in the valley at low height and high speed."