Button expects swift McLaren reaction
| | |
| --- | --- |
| By Pablo Elizalde | Thursday, May 12th 2011, 08:51 GMT |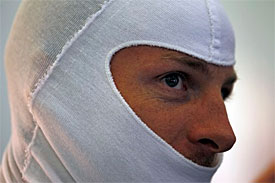 Jenson Button is optimistic his McLaren team will return to fighting near the top of the field in Spain following a disappointing outing in Turkey.
Button finished in sixth position in the Istanbul race, with team-mate Lewis Hamilton down in fourth just two weeks after having won in China.
Button, however, is confident McLaren will bounce back right away and will get its latest updates working properly at Barcelona.
"I know how this team reacts - they won't have liked having fallen off the bubble in Turkey, and we feel pretty confident that we'll be able to get the pace and reliability from some of our planned upgrades, so I'm optimistic that we'll have those components back on the car for Barcelona," he said on his website.
"We're always developing new solutions, too, and I know that the designers are pushing hard on all fronts to make sure we're in a position to win more races."
The Briton, who opted for a three-stop strategy in Turkey, believes he suffered from his team's decision to make him pit early in order to be able to run in clear air.
"I think we were on course for a decent result, but I suffered a bit when, in the team's attempt to get me into clear air, I was boxed a bit too soon into the tyres' life," he added.
"Plus, I was released into traffic and then those earlier-than-necessary stops left me with a bit of a final stint, which meant that I really struggled for pace on tyres that were really past their best."
He added: "It's disappointing because, from the cockpit, I didn't really do anything wrong - I drove a clean, strong race and looked after the tyres, but I suffered a bit as a result of that."