Red Bull open about Webber's future
| | |
| --- | --- |
| By Pablo Elizalde | Wednesday, February 16th 2011, 12:21 GMT |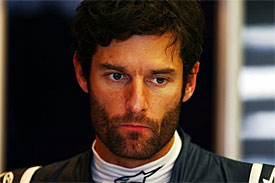 Red Bull Racing boss Christian Horner says he sees no reason why Mark Webber could not stay at the the team beyond 2011 if he continues to perform as strongly as last year.
The Australian renewed his contract with the Milton Keynes-based squad just for one year, meaning he will be free at the end of the current season.
Horner has made it clear that Webber will not approach the year thinking this is his final season with Red Bull, and insisted they will talk about the future as the year develops.
Webber won four races in 2010 and led the championship for much of the latter part of the season, and Horner suggested the Australian could stay onboard if he continued to perform strongly.
"Mark isn't approaching this year that [as if] this is his final year," Horner told the Reuters news agency.
"I think we both agreed to keep the contract on a yearly basis at this stage in his career because it's important for us to see that he's got the speed, the motivation, the hunger and commitment.
"All of which look undiminished at the moment. If anything, [they are] burning brighter than ever.
"So we'll see how this season develops and obviously as we head towards the latter part of the summer then we'll start to talk about the following season. If he's delivering at the same level as he did in 2010 then why not?"
Horner also admitted that Webber found it hard for his team-mate Sebastian Vettel to come back and claim the title in the final race of the season.
"It was tough for Mark to take," Horner said. "But Mark's mentally a tough competitor and I think he will use that inwardly as motivation to come back even more determined, more focused and I think he's come back leaner, lighter and extremely motivated."