Montezemolo: Ferrari F150 must win title
| | |
| --- | --- |
| By Jonathan Noble | Friday, January 28th 2011, 10:07 GMT |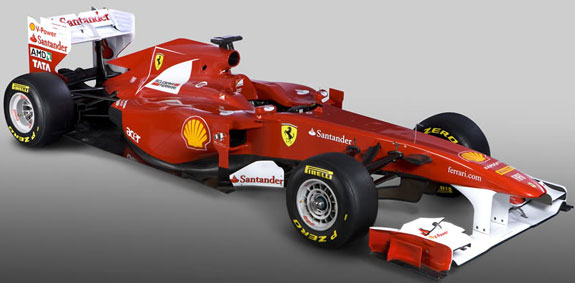 Ferrari president Luca di Montezemolo says his team's new F150 has to win the world championship this year on the back of last year's title heartbreak.
As the covers were pulled off Ferrari's aggressive-looking new car at Maranello, di Montezemolo said his sights are set on securing glory after seeing its 2010 championship dreams end at the final race.
"This year we have to win and we will do our best to win," di Montezemolo declared at the team's Maranello headquarters. "We have updated the team, we have made some improvements and we are awaiting the challenges against our first opponents."
Team principal Stefano Domenicali acknowledged that Ferrari is only interested in achieving one ambition this year, having come so close to helping Fernando Alonso triumph in 2010.
"The F150 was created with a very simple aim - and it is so simple I don't want to say it," he said. "We only have to achieve it.
"We are starting from a season where we had difficult moments, but we also experienced some beautiful moments. We want to work on and build from these beautiful moments. Our team is motivated and has been renewed - and that is in the logic of continuous improvement."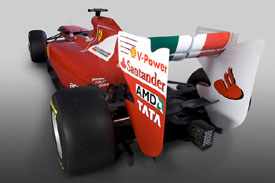 The F150 features a high nose, more heavily sculpted sidepods and revised suspension layout - although the team has not opted for the Red Bull Racing-type pull rod suspension at the rear.
Domenicali confirmed that major tweaks are being readied for the first race of the season - as development of the F150 continues in the wind-tunnel.
"The car you will see in the first race in Bahrain will be completely different from the one we use in the first tests in Valencia next week," he said.
"Our target [for Valencia] will be driving many kilometres, for reliability and understanding how the new tyres behave and work. We know this year Pirelli is supplying new tyres. This is a difficult challenge but I am confident Pirelli will do the best to be competitive."
He added: "I can promise that we really want to be successful. We are really motivated - even more strongly than in the past and the shout we still had in our throats in Abu Dhabi will be liberated and we will do better."