Massa confident of fighting for title
| | |
| --- | --- |
| By Jonathan Noble and Steven English | Friday, January 28th 2011, 09:27 GMT |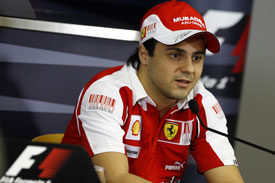 Felipe Massa believes he still has opportunities ahead of him to challenge for the world championship again, despite playing a supporting role to Fernando Alonso last season.
Massa took the title fight all the way to the last lap of the season in 2008, but lost out to Lewis Hamilton.
He missed the second half of the '09 season with the head injury he sustained in qualifying at Hungary, and last year had to sacrifice his own faint title hopes to help Alonso's effort.
But at 29 he says he still has plenty of time ahead of him in Formula 1 and is excited by the prospect of this year's Ferrari F150.
"I am not so old now - I still have some years waiting for me," Massa said at today's Ferrari launch.
"It is very important for us and I am very motivated and excited, I have followed the development of the car up until the first race and therefore I really am willing to start this new year.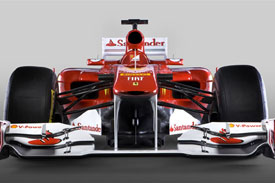 "There are a lot of things to learn and understand as quickly as possible, new rules to take into account and this is an additional reason to commit myself to it, I am happy to start the tests this year and I hope this new car will live and grow as quickly as possible."
Massa added that despite the late finish to the 2010 season and Ferrari's early launch this year, the team believes it has had time to produce a car that can win from the beginning of the season.
"It seems that since the end of last year there was a lot of time, but time goes quickly, working on a car is not a simple deed," he said. "I think that with the strength of our work we have a competitive car from the first race."