Ukraine reveals plans for F1 track
| | |
| --- | --- |
| By Jonathan Noble | Thursday, December 23rd 2010, 09:43 GMT |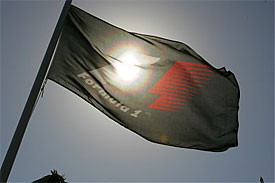 Ukraine has become the latest country to look at hosting a Formula 1 race, with Kiev officials announcing plans for a new international race track to be built in the next few years.
During a press conference held on Tuesday, Kiev's head of regional state administration Anatoliy Prysiazhniuk revealed an ambitious scheme for a $1 billion (USD) facility near the city.
"We will build an international track in the Polissia and Ivankiv districts in order to host international competitions," he was quoted as saying by the Kyiv (Kiev) Post
Prysiazhniuk said that an investor had already been found for the venue - which would include hotels and other leisure facilities being constructed around the 5.2-kilometre long track.
"I saw the project, and experts from Europe assessed it. The project was drafted by a person from Denmark who built the tracks in the [United Arab] Emirates, Singapore and other countries. The track will meet all modern requirements," he said.
Prysiazhniuk said he hoped construction of the track could begin as early as next year, although it is not clear how keen Bernie Ecclestone would be for a race in Ukraine in the near future with Russia set to host its inaugural grand prix in 2014.