Austin passed by environmental board
| | |
| --- | --- |
| | Friday, November 5th 2010, 16:27 GMT |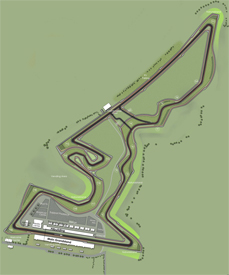 The Austin Environmental Board has voted unanimously to approve the site for the new United States Grand Prix venue that is set to host Formula 1 from 2012.
The environmental board hearing was one of several that the event organisers must pass before construction can begin.
"This project is on track," said Richard Suttle, an attorney for the Austin GP organisation. "In fact, the development plan is right on schedule.
"And, with the help from the city and county, we've been able to not only stay on track, but may even be ahead of schedule.
"Meeting with city officials to ensure the future facility meets all environmental and zoning requirements is not only standard procedure to move this project forward, but also an opportunity for us to show that we are committed to partnering with city officials in the construction of this international venue."
US GP project chairman Tavo Hellmund added: "We are pleased with the unanimous approval from the Austin Environmental Board and know that the site will continue to remain on schedule for the 2012 opening."